سرفصل های مهم
بخش 02
توضیح مختصر
زمان مطالعه

7 دقیقه

سطح

ساده
دانلود اپلیکیشن «زیبوک»
این فصل را می‌توانید به بهترین شکل و با امکانات عالی در اپلیکیشن «زیبوک» بخوانید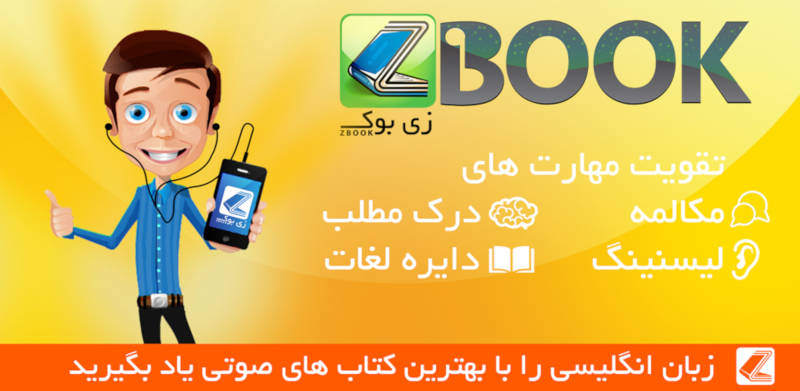 متن انگلیسی فصل
Chapter two
Miss Sarah King was standing in the lounge of the Solomon Hotel in Jerusalem, looking at the newspapers and magazines, when a tall middle-aged Frenchman entered the room and walked towards her. Sarah looked up and smiled, as she recognized the man who had helped her carry her suitcases at Cairo railway station. The Frenchman introduced himself as Dr Theodore Gerard.
'Dr Theodore Gerard?' Sarah's eyes opened wide in surprise. 'Oh! I'm so excited to meet you. I've just qualified as a doctor myself, and I've read all your books. Your opinions on mental illness and schizophrenia are very interesting.'
'I was just going to order some coffee,' Dr Gerard smiled, amused at the girl's enthusiasm. 'Will you join me, Miss -?'
'King. My name is Sarah King.'
They sat down in the lounge and Dr Gerard ordered some coffee. 'Are you staying in Jerusalem long?' he asked, admiring Sarah's beautiful black hair and red lips.
'Just for a few days,' said Sarah. 'Then I want to go to the famous rose-red city of Petra - it's carved into the rock, I believe, and I think it takes about a week to get there and back.'
'Aha! I too was thinking of visiting Petra, if I have time,' said Dr Gerard.
Just then a group of people entered the lounge and sat down. Sarah looked at them with interest. 'Do you see that family of Americans?' she asked Dr Gerard quietly. 'They were on the same train from Cairo as us.'
Dr Gerard looked at the family. First he saw a tall man of about thirty, with a pleasant-looking face. Then he saw a goodlooking younger boy and girl - obviously brother and sister - who both looked nervous and excited. There was another girl who was even younger - she was beautiful, with red-gold hair - and another woman, who was young and calm, with dark hair and a pale face. But at the centre of the group there was an old woman - with a large, swollen body. Dr Gerard thought she looked like a huge spider in the middle of a web!
'Who are they?' Dr Gerard asked Sarah.
'The family name is Boynton,' Sarah replied. 'There is the mother, married son, his wife, one younger son and two younger daughters. They all seem very strange. They don't speak to anyone else, and they don't do anything unless the old woman - the mother - says so. They look so scared - so afraid of her. It's not right!'
'Have you spoken to them?' Dr Gerard asked.
'I spoke to the younger son on the train,' said Sarah. 'It was peculiar. He was very excited to speak to me - but also afraid. He's at least twenty three or four, but he seems very young. It isn't normal.'
Dr Gerard smiled. 'Is anyone really "normal"?' he asked.
Just then the younger son, Raymond Boynton, passed Sarah's chair as he fetched a magazine. Sarah looked up at him and asked, 'Have you been sightseeing today?'
Raymond jumped nervously and his face went red. 'Oh - oh, yes, certainly. I -' Then suddenly - as if a needle had been stuck into him - he hurried back to his family. The old woman, Mrs Boynton, held out a hand for the magazine and turned her head to look at Sarah. The old woman's face had no expression, and it was impossible to know what she was thinking.
But Sarah was looking at her watch. 'I must go, I'm afraid, Dr Gerard. I must write some letters. Thank you so much for the coffee.' The doctor stood up and shook Sarah's hand. 'Perhaps I will see you again, at Petra,' he said.
Sarah smiled at him and started to walk out of the lounge. Mrs Boynton stared hard at her son Raymond, and as Sarah passed, Raymond turned his head away from her, slowly and unwillingly. It was as if Mrs Boynton had pulled a string that no one could see.
Sarah King noticed that Raymond had turned away from her, and was very annoyed. She knew that she was an attractive young woman, and she didn't like being ignored. 'I won't waste time talking to him again,' she said to herself, as she went upstairs to her hotel room.
Instead of writing her letters, Sarah sat down in front of her bedroom mirror. While she combed her lovely black hair, she thought about her life.
Things had been difficult for Sarah recently. She had been engaged to be married to another young doctor, but a month ago she had decided to end the engagement. Though they were very attracted to each other, they both liked to be in charge and in control - and had argued all the time! It had been a hard decision for Sarah, and to help her forget her troubles she had arranged this interesting holiday before she went back to work.
Sarah sighed, and forced herself to think about the present, not the past. 'I hope I meet Dr Gerard again,' she thought. 'I'd like to talk to him about his work.' Then she thought about Raymond Boynton. It was ridiculous for anyone - especially a man! - to be controlled by their mother. Suddenly she felt sorry for him.
'That young man needs to be rescued.' she said out loud. 'And I'm going to do it!'
مشارکت کنندگان در این صفحه
تا کنون فردی در بازسازی این صفحه مشارکت نداشته است.
🖊 شما نیز می‌توانید برای مشارکت در ترجمه‌ی این صفحه یا اصلاح متن انگلیسی، به این لینک مراجعه بفرمایید.