سرفصل های مهم
بخش 19
توضیح مختصر
زمان مطالعه

7 دقیقه

سطح

سخت
دانلود اپلیکیشن «زیبوک»
این فصل را می‌توانید به بهترین شکل و با امکانات عالی در اپلیکیشن «زیبوک» بخوانید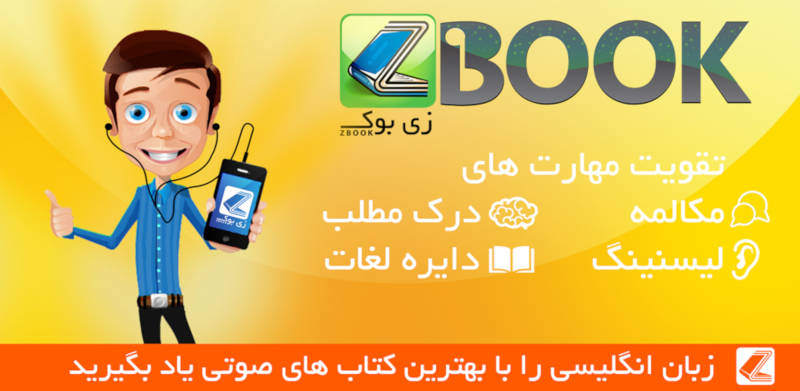 متن انگلیسی فصل
Chapter seven
Poirot looked with interest at the tall, calm young woman who entered the room and sat down. 'I hope you do not mind, madame, talking to me at this sad time?'
Nadine Boynton looked at him thoughtfully. After a pause she said, 'I will be honest with you, Monsieur Poirot. I did not love my mother-in-law, Mrs Boynton, and I am not sorry that she is dead.'
'Thank you, madame, for speaking so openly.'
'But I do blame myself,' continued Nadine. 'I was the cause of my mother-in-law's death. You could even say that I killed her.' Poirot leaned back in his chair. 'Will you explain that more clearly, madame?'
Nadine bent her head. 'My married life,' she said, 'has not been happy. I thought that Mrs Boynton had too much power over my husband. On the afternoon of Mrs Boynton's death I decided to leave Lennox, and go away with my friend, Mr Cope. I walked home to the camp by myself and saw my mother-inlaw sitting alone, so I told her what I was going to do.'
'Was she surprised?' inquired Poirot.
'Yes, she was very shocked,' said Nadine, 'and she was angry - very angry. After a while I refused to talk to her any more, and walked away.' Her voice became quieter. 'I - I never saw her alive again.'
Poirot nodded his head slowly. 'I see,' he said. 'So you think Mrs Boynton died because of the shock?'
'It seems certain to me,' replied Nadine. 'It was a difficult journey to Petra, and my news - and her anger - killed her.'
'And what exactly did you do when you left Mrs Boynton?' Poirot asked.
'I went down to the marquee. My husband Lennox was there.' Poirot watched her closely as he asked, 'Did you tell your husband that you had decided to leave him? Or had you already told him?'
There was a very short pause before Nadine said, 'I told him then. He was very upset, but he - he didn't say very much. You see, we both knew that something like this might happen.'
After a long pause, Poirot asked, 'Do you own a syringe, madame?'
'Yes - I mean, no,' said Nadine uneasily. 'I do have an old syringe in my luggage, but I left it behind in Jerusalem. Why did you ask me that, Monsieur Poirot?'
Instead of answering, Poirot asked another question. 'Mrs Boynton was taking medicine containing digitalin, for her heart trouble?'
'Yes,' said Nadine. She was answering his questions very carefully now.
'So if Mrs Boynton had taken a big overdose of digitalin Nadine interrupted him quickly and definitely. 'She did not. She was always very careful, and so was I.'
'The chemist who prepared the medicine may have made a mistake. We can analyse what is left in the bottle.'
'Unfortunately the bottle was broken,' said Nadine.
'Indeed. Who broke it?' asked Poirot.
'I don't know - one of the servants, I think. When Mrs Boynton's body was carried into her cave, there was a good deal of confusion and the light was poor - the table fell over.' Poirot looked at her. 'That,' he said, 'is very interesting.' Nadine Boynton moved in her chair. 'Do you think Mrs Boynton died of an overdose of digitalin?' she asked. 'It doesn't seem very likely.'
Poirot leaned forward. 'Even when I tell you that some digitalin was missing from Dr Gerard's medicine bag?'
Nadine's face grew pale and she sat very still. 'Monsieur Poirot, I did not kill my mother-in-law - many people can tell you that she was alive and well when I left her. So please, I am asking you to stop your investigation - if you continue you will destroy people's peace and happiness. Can't you say that Mrs Boynton died a natural death?'
Poirot sat up straight and his eyes looked very green. 'Let me be clear, madame. You think that Mrs Boynton was murdered, and yet you are asking me to say nothing!'
Nadine said passionately, 'You don't understand - she was evil!'
'I do not care what she was like!' exclaimed Poirot. 'No one has the right to take the life of another person - I will not accept murder! That is the final word of Hercule Poirot.'
Nadine stood up, her dark eyes flashing with sudden fire. 'Then you will ruin the lives of innocent people! I have nothing more to say.'
'But, you do, madame. What happened after you left Mrs Boynton, while you and your husband were in the marquee together?'
She looked straight into his eyes. 'I know nothing, Monsieur Poirot.' Nadine turned and left the room.
مشارکت کنندگان در این صفحه
تا کنون فردی در بازسازی این صفحه مشارکت نداشته است.
🖊 شما نیز می‌توانید برای مشارکت در ترجمه‌ی این صفحه یا اصلاح متن انگلیسی، به این لینک مراجعه بفرمایید.