سرفصل های مهم
بخش 12
توضیح مختصر
زمان مطالعه

15 دقیقه

سطح

ساده
دانلود اپلیکیشن «زیبوک»
این فصل را می‌توانید به بهترین شکل و با امکانات عالی در اپلیکیشن «زیبوک» بخوانید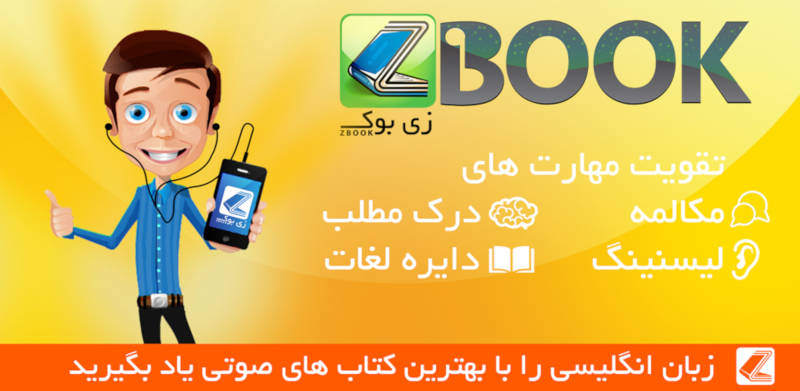 متن انگلیسی فصل
Chapter twelve
Sarah went to the marquee and found Dr Gerard, Miss Pierce and Lady Westholme eating at the table. Mahmoud explained that the Boyntons had been there two days. 'They are Americans,' Mahmoud said. 'The mother is very heavy and it was very hard work, very hot, to carry her here in a chair! ' 'Ha!' said Lady Westholme. 'I think these Americans were staying at our hotel. I've seen the old woman before. I think I saw you talking to her at the hotel, Miss King.' Sarah's face went red. She hoped Lady Westholme had not heard what she said to Mrs Boynton.
'They aren't very interesting people,' decided Lady Westholme, and then talked about the famous and interesting Americans she had met. Miss Pierce listened and made noises now and then to show that she agreed.
Because it became very hot later in the day, the next morning Sarah and the others got up early. They had breakfast at six o'clock, where Lady Westholme complained that there wasn't any fruit. There was no sign of the Boynton family.
Just as they left the camp they heard a shout, and turned to see Jefferson Cope hurrying after them. 'I was surprised to see you again, Dr Gerard,' he said. 'I'd like to come with you, if you don't mind.' Dr Gerard introduced Sarah to Mr Cope as they all began to climb uphill.
As well as Mahmoud, they had two local guides with them, who knew the path very well. It was very steep and sometimes dangerous - a fall down the steep sides could kill you. Sarah and Dr Gerard didn't mind being so high up, but Lady Westholme and Miss Pierce didn't like it. Miss Pierce shut her eyes and her face turned green when she saw how high up they were.
Dr Gerard was very kind, and helped her climb up the steepest places.
At last they arrived at the top, and Sarah breathed in the fresh morning air in amazement at the sight of the blood-red rocks all around and below them. The country looked wild and strange - it was different to anything they had ever seen before. The whole world seemed to be at their feet.
'This is the "Place of Sacrifice" - the "High Place",' explained Mahmoud. He showed them the hole cut in the flat rock at their feet. 'This is where animals were sacrificed - killed to please the gods.'
Sarah sat down on a rock, away from the others, to look at the amazing views. She was so lost in thought that she didn't hear Dr Gerard approach. 'What are you thinking about?' he asked.
'I was thinking about the Place of Sacrifice,' Sarah replied. 'Sometimes people should be sacrificed - death isn't always as important as we think it is.'
'If that's what you really think,' said Dr Gerard, 'you should not be a doctor. To us, death is always the enemy.'
'Yes, I suppose you are right,' sighed Sarah.
Just then Jefferson Cope joined them. 'This is a remarkable place,' he said. 'I'm very glad I came. Because of her bad health Mrs Boynton can't climb up here. And she doesn't let her family do anything without her.' Mr Cope stopped. His nice kind face looked uncomfortable. 'You know,' he said, 'someone in the hotel told me a story about Mrs Boynton that upset me.'
'Indeed?' said Dr Gerard. 'What was it?'
'I was told that Mrs Boynton had a young woman working for her, as a servant. The woman was going to have a baby. At first Mrs Boynton was very kind to her, but just before the baby was born she threw the young woman out of the house. I think that is a very cruel and heartless thing to do,' continued Mr Cope, 'and I don't understand why she did it.'
'I'm sure Mrs Boynton enjoyed it very much,' said Dr Gerard. 'She seems to like being cruel to people.'
Mr Cope looked shocked. 'I think, Dr Gerard,' he said, walking away, 'that I'll look at the view from over there.' Dr Gerard smiled and looked at Sarah. Her face was very serious, as if she had decided something.
Now Miss Pierce came towards them. 'We're going down now,' she said nervously. 'Mahmoud says going down is easier, and we follow a different path.' The path down was indeed easier, and there were no steep places to worry about. They arrived back at the camp tired but happy, and ready for lunch. It was past two o'clock.
The Boynton family was in the marquee, finishing their lunch. Lady Westholme spoke to them kindly, but as if they were rather stupid. 'We had a very interesting morning,' she said. 'Petra is a wonderful place.'
Carol answered, 'Oh, yes - yes, it is.' That was the end of the conversation.
As they ate, the four discussed their plans for the afternoon. 'I will rest, said Miss Pierce. 'It's important not to do too much.'
'I'll go for a walk and explore,' said Sarah. 'What about you, Dr Gerard?'
'I'll go with you,' said the doctor.
Mrs Boynton suddenly dropped a spoon loudly, and everyone jumped.
'I think,' said Lady Westholme, 'that I too will rest this afternoon. Perhaps I'll go for a walk later on.'
Slowly, with the help of Lennox, Mrs Boynton stood up. 'You can all go for a walk this afternoon,' she said to her family, smiling. It was almost funny to see how surprised they all looked. 'But what about you, Mother?' asked Carol.
'I don't need any of you,' said Mrs Boynton. 'I'll sit alone and read. Ginevra, you can stay. Go and lie down - get some sleep.'
'But Mother, I'm not tired,' said Ginevra. 'I want to go with the others.'
'You are tired,' said Mrs Boynton. 'You've got a headache! Go and sleep. I know what's best for you.'
Ginevra stared at her mother for a while, then did as she was told. She left the marquee, and the rest of the family slowly followed her.
'What strange people,' said Miss Pierce. 'The mother's face looks very red. Perhaps she has a bad heart. The heat must be very bad for her health.'
'Why is Mrs Boynton letting the family go for a walk?' thought Sarah to herself. 'She knows Raymond wants to be with me. Why? Is she planning something?' Since last night Sarah had realized that she loved Raymond Boynton, and would do anything to protect him and make him happy.
After lunch, Sarah went to her tent and changed her clothes. She returned to the marquee at about quarter past three. Lady Westholme was sitting in a chair, reading a dull, official-looking report. Despite the heat she was still wearing her thick wool skirt. Dr Gerard was talking to Miss Pierce, who was standing by her tent holding a book called The Journey of Love - 'an exciting story of romance and passion'.
'I will lie down later,' said Miss Pierce. 'It's cool and pleasant here, in the shadow of the marquee. Oh dear,' she continued, 'do you think that old lady is wise to sit in the sun up there? It's very hot.'
They all looked at the ridge in front of them, where Mrs Boynton was sitting like a statue in front of her cave - just as she had done the night before. All the camp servants were asleep, and there was no one else in sight except for a small group of people walking together a short distance away.
'I wonder why Mrs Boynton has allowed her family to go off and enjoy themselves,' said Dr Gerard to Sarah. 'Is she planning something new?'
'That's just what I thought!' said Sarah. 'Do you want to walk with them?'
'Yes,' said Dr Gerard. 'They're not far ahead - we'll catch them up.'
For once, the Boyntons looked happy and relaxed. Soon Lennox and Nadine, Carol and Raymond, Mr Cope, Sarah and Dr Gerard, were all laughing and talking together. Everyone was enjoying their unexpected freedom. Sarah walked with Carol and Lennox, Dr Gerard talked to Raymond, and Nadine and Jefferson Cope walked a little apart.
Soon, however, Dr Gerard stopped. 'I'm very sorry,' he said, 'but I must go back to the camp. I can feel an attack of malaria coming on. I caught it in Africa.'
'Shall I come with you?' asked Sarah.
'No, no,' said Dr Gerard. 'I'll go back and take some medicine - some quinine. I have some in my medicine bag. Please, enjoy your walk.' He turned and quickly walked back towards the camp. Sarah wondered whether or not she should follow, but then she looked at Raymond and forgot about the doctor.
After staying with the others for a while, Sarah and Raymond walked away together. They sat down on a rock in the shade. They talked to each other about their lives, and then sat holding hands in silence. The sun was getting lower in the sky.
'I'm going back now,' said Raymond, 'by myself. There's something I have to say and do. But I must do it, and do it alone.'
'Do what?' asked Sarah.
'I've got to prove my courage,' said Raymond. He looked very serious. 'And I must do it now.' He stood up suddenly and quickly walked away. Sarah was a little afraid - Raymond had been so serious.
The sun was setting when Sarah came back to the camp. She saw that Mrs Boynton was still sitting outside her cave. Sarah hurried past on the path below to the marquee. Inside, Lady Westholme was telling Miss Pierce her opinions on changing the divorce laws. The Boyntons were sitting and reading. Sarah went back to her tent to wash before dinner, and then went to visit Dr Gerard.
She stopped outside the doctor's tent, and called his name quietly. There was no answer. Sarah looked inside the tent, and saw Dr Gerard lying still on his bed. She hoped he was asleep, and went away quietly.
In the marquee, everyone was there except Dr Gerard and Mrs Boynton. A servant was sent to tell the old lady that dinner was ready. After a few minutes there was a sudden noise, and two servants ran up to Mahmoud, looking frightened. There was some excited speech in Arabic. Mahmoud went outside, and Sarah followed him. 'What's the matter?' she asked. 'Can I help?'
'The old lady is very ill,' said Mahmoud. 'She cannot move.'
'I'll come and see,' said Sarah. She followed Mahmoud up the ridge to the old woman's cave. Sarah touched Mrs Boynton's hand, and felt for her pulse. There was no sign of life.
Sarah's face was pale as she went into the marquee. 'I'm sorry,' she said to the Boyntons, 'but your mother is dead.'
She watched the faces of the five people who were now free…
مشارکت کنندگان در این صفحه
تا کنون فردی در بازسازی این صفحه مشارکت نداشته است.
🖊 شما نیز می‌توانید برای مشارکت در ترجمه‌ی این صفحه یا اصلاح متن انگلیسی، به این لینک مراجعه بفرمایید.