سرفصل های مهم
بخش 30
توضیح مختصر
زمان مطالعه

11 دقیقه

سطح

ساده
دانلود اپلیکیشن «زیبوک»
این فصل را می‌توانید به بهترین شکل و با امکانات عالی در اپلیکیشن «زیبوک» بخوانید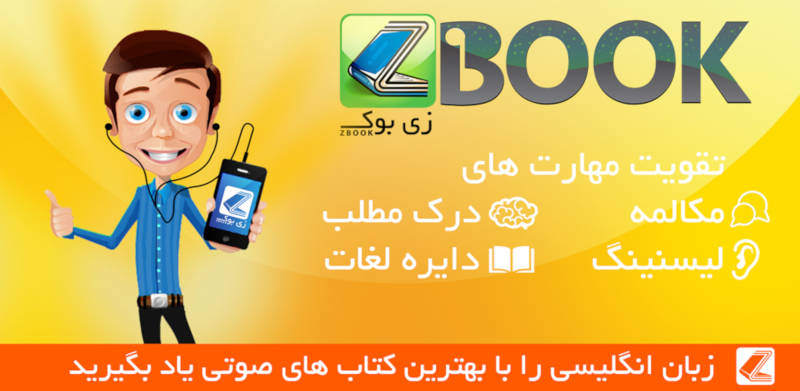 متن انگلیسی فصل
Chapter eighteen
'Come,' said Hercule Poirot. 'We are nearly there! We have heard the facts, but now we must look at the most important thing in this case - Mrs Boynton herself, and how her mind worked.
'Points three and four on my list of facts definitely do not fit together. Mrs Boynton definitely enjoyed stopping her family having a good time with other people - and yet Mrs Boynton, on the afternoon of her death, encouraged her family to go away and enjoy themselves. Why?
'Mrs Boynton has been described in many ways - evil, cruel, controlling, mad! But I think Sarah King came closest to the truth, when she looked at Mrs Boynton and thought she was pathetic. All her life Mrs Boynton wanted power and control over other people. But what did she achieve? In the end she had no real power - all she did was control her own family. Travelling abroad made her realize how unimportant she really was.
'And now we come to point number ten - the words Mrs Boynton spoke to Sarah King in Jerusalem. Sarah King had told Mrs Boynton that she was pathetic - and the old woman knew it was true. Miss King said that Mrs Boynton answered her "so poisonously - not even looking at me". But listen carefully - what did Mrs Boynton say? "I never forget. Remember that. I never forget anything - an action, a name or a face…"
'Do you realize the importance of these words?' Poirot waited a moment. 'It seems not… But, mes amis, they were not a proper answer to what Miss King had just said - they do not make any sense!
'It is obvious,' continued Poirot excitedly, 'that those words were not spoken to Miss King - they were spoken to someone else standing behind her!'
He paused, looking round him. 'Mrs Boynton has just been told she is pathetic, and realizes that it is true. But just at that moment she recognizes someone - a face from the past - and a new victim, an outsider!
'So now we know why Mrs Boynton let her family go on the afternoon of her death. She was planning to speak to her new victim!
'In the afternoon the Boynton family go for a walk, and Mrs Boynton sits up by her cave. Now let us consider very carefully the evidence of Lady Westholme and Miss Pierce. Miss Pierce is not a good witness - she does not notice much and you can suggest ideas to her that she later says are true. Lady Westholme, however, is very clear about facts and notices everything. Both ladies agree on one fact! A Bedouin servant approaches Mrs Boynton, angers her in some way and quickly leaves. Miss Pierce said that the servant had first been into the tent of Ginevra Boynton, but I think that the servant went into the tent of Dr Gerard, as it was next door.'
'Are you saying that one of the camp servants injected the old lady with poison?' said Colonel Carbury. 'I don't believe it!'
'Wait! I have not yet finished,' said Poirot. 'So, the Bedouin servant came from Dr Gerard's tent and not that of Ginevra Boynton. Now both ladies agree that they could not see the servant's face clearly, and that they did not hear what was said. That is understandable, because the distance between the marquee and the ridge was about two hundred yards. Lady Westholme described the man clearly, including his torn breeches and untidy puttees.'
Poirot leaned forward. 'But that, my friends, was very odd indeed! Because if Lady Westholme could not see the face of the servant or hear what was said, she could not possibly have noticed what his breeches and puttees looked like from two hundred yards away!
'So why did Lady Westholme describe the clothes of the servant in such detail? Was it because they did not really exist? When Lady Westholme and Miss Pierce both saw the man, they could not see each other from where they were sitting. That fact is clear because Lady Westholme had to come and see if Miss Pierce was awake and found her sitting in the entrance of her tent.'
'My dear Poirot,' said Colonel Carbury, suddenly sitting up very straight. 'Are you suggesting -?'
'I am suggesting that after visiting Miss Pierce (the only witness who was awake), Lady Westholme returned to her tent, put on her riding breeches, boots and coat and made herself a Bedouin cheffiyah by wrapping a piece of fabric round her head. Then she went boldly into the tent of Dr Gerard, took his syringe and filled it up with digitalin, and walked straight up to her victim - who may have been asleep.
'Lady Westholme was quick. She held the wrist of Mrs Boynton and injected the poison. Mrs Boynton half cried out and tried to stand up - then sat back in her chair. The "Bedouin servant" left quickly, as if he was afraid. Mrs Boynton shook her stick and called out after him, but she could not stand up by herself.
'Five minutes later Lady Westholme goes back to Miss Pierce and talks to her about Mrs Boynton and the servant, carefully telling her own version of what just happened so Miss Pierce will begin to think that is what she really saw. Then they go for a walk, pausing below the ridge where Lady Westholme shouts up to the old lady. There is no answer - Mrs Boynton is dead. But Lady Westholme says to Miss Pierce, "She was very rude just to grunt at us like that!" Lady Westholme knows that her own strong personality can influence Miss Pierce. Miss Pierce accepts the suggestion, and will swear quite sincerely that she actually heard Mrs Boynton grunt. The only thing that went wrong was that Lady Westholme did not have time to put back the syringe before Dr Gerard returned to his tent. She hoped he would not notice that the syringe was missing, and she put it back during the night.' He stopped.
'But why'?' said Sarah. 'Why did Lady Westholme kill Mrs Boynton?'
'You told me that Lady Westholme was standing near you in Jerusalem when you spoke to Mrs Boynton. Mrs Boynton's words - "I never forget. Remember that. I never forget anything - an action, a name or a face …" - were spoken to Lady Westholme. Mrs Boynton had once worked in a prison in America - and Lord Westholme met his wife on a ship travelling from America. Before her marriage Lady Westholme had been a criminal and had been locked up in prison - though we don't yet know why.
'But Mrs Boynton recognized Lady Westholme and knew she was a criminal. At last she had real power! If she told anyone, Lady Westholme would lose everything - her career, her marriage and her important position in society! And Mrs Boynton liked being cruel - she would enjoy revealing the truth and ruining Lady Westholme's life. So while Mrs Boynton lived, Lady Westholme was not safe. She did what Mrs Boynton wanted and met her at Petra, where Lady Westholme saw her chance and boldly committed her crime. She made only two mistakes. One was to say too much - describing the torn breeches - which first made me suspect her, and the other was when she went into the wrong tent. Instead of going to Dr Gerard's tent she first looked into Ginevra's, where the girl was lying half asleep. When Ginevra spoke of a man in disguise sent to kidnap her, there was enough truth in her story for me to understand what had happened.'
He paused. 'But we shall soon know. Today I managed to get the fingerprints of Lady Westholme without her knowing. When these are sent to the prison where Mrs Boynton worked, we will know the truth.'
He stopped. In the brief silence a loud noise was heard - like a gun being fired.
'It was in the next room! ' said Colonel Carbury, rising quickly to his feet. 'Who's staying there?'
'I believe,' said Poirot quietly, 'it is the room of Lady Westholme…'
مشارکت کنندگان در این صفحه
تا کنون فردی در بازسازی این صفحه مشارکت نداشته است.
🖊 شما نیز می‌توانید برای مشارکت در ترجمه‌ی این صفحه یا اصلاح متن انگلیسی، به این لینک مراجعه بفرمایید.