سرفصل های مهم
بخش 16
توضیح مختصر
زمان مطالعه

8 دقیقه

سطح

ساده
دانلود اپلیکیشن «زیبوک»
این فصل را می‌توانید به بهترین شکل و با امکانات عالی در اپلیکیشن «زیبوک» بخوانید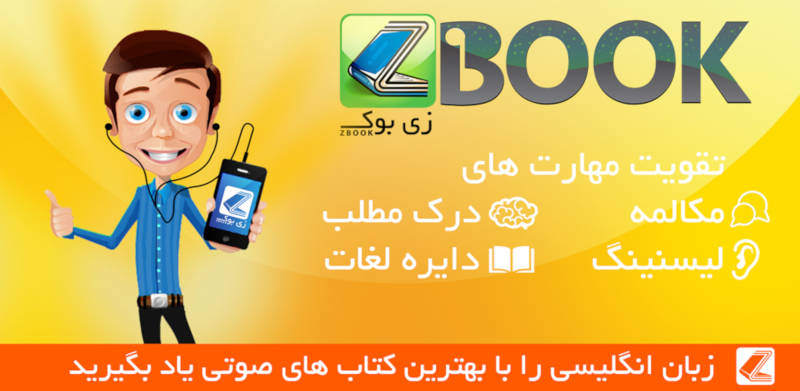 متن انگلیسی فصل
Chapter four
Hercule Poirot was interviewing everyone in a hotel room in Amman. Sarah King was first. 'I don't understand why I'm talking to you,' she said. 'I know you're an expert on crime, Monsieur Poirot, but there was nothing strange about Mrs Boynton's death. The journey to Petra was too much for a woman with a bad heart. And if there's any doubt you can have an official medical examination in Jerusalem.'
'But there is something that Dr Gerard has not told you,' explained Poirot. 'A supply of digitalin is missing from his medicine bag.'
'Oh!' said Sarah, thinking for a moment. 'Is Dr Gerard sure? He was ill with malaria at the time.'
'He looked in his bag on the night he arrived in Petra. He is almost certain that the digitalin was there then.'
'Almost - ?' said Sarah.
Poirot shrugged his shoulders. 'Yes, there is a doubt - as any honest person would feel.'
Sarah nodded. 'Yes,' she agreed. 'People who always feel sure about things can't always be trusted. But Monsieur Poirot, there is very little evidence. Do you really need to be involved? Haven't the Boyntons suffered enough?'
'So you think that the very unpleasant Mrs Boynton is better dead than alive?' asked Poirot. 'But to me it does not matter what the victim is like - good or bad. I do not approve of murder.'
'Murder?' Sarah breathed in quickly. 'Why do you think that?'
'There is other evidence, mademoiselle,' replied Poirot. 'There is the mark of a syringe on the dead woman's wrist. And I myself heard Raymond Boynton say "Don't you agree that she's got to be killed?" So that is why I am investigating Mrs Boynton's death. Will you help me?'
Sarah's face had turned pale, but after a pause she nodded. 'Yes,' she said quietly. 'I think what you're doing is right.'
'Thank you, mademoiselle,' replied Poirot. 'Now, please tell me what you remember about that day.'
Sarah thought for a moment. 'In the morning we went out with Mahmoud. None of the Boyntons were with us. I saw them at lunch - they were finishing as we came in. Mrs Boynton seemed strangely cheerful, and she let her family go for a walk - it was very unusual.'
'Why do you think she did that?' asked Poirot.
'I was puzzled.' admitted Sarah. 'I thought she must be planning something. Then the Boyntons left - all except Ginevra, who went to lie down in her tent. Dr Gerard and I joined the others on their walk, at about half-past three.'
'Where was Mrs Boynton then?' asked Poirot.
'She was sitting in her chair outside her cave,' said Sarah. 'Dr Gerard and I walked with the others for a while, and then Dr Gerard became ill and went back to the camp at about four. The rest of us went on walking.'
'Were you all together?' Poirot asked.
'We were at first,' said Sarah, 'then 'Nadine Boynton and Mr Cope went one way and Carol, Lennox, Raymond and I went another. Later Raymond and I sat down alone on a rock together, and when Raymond left I stayed to look at the view. At about half-past five I thought I should go back to the camp, and arrived at six - it was just about sunset.'
'Did you see Mrs Boynton as you came back to the camp?'
'Yes,' replied Sarah. 'She was still sitting outside her cave. I went to the marquee - everyone was there except Dr Gerard. I washed in my tent and then came back to the marquee. One of the servants went to tell Mrs Boynton about dinner, and came running back to say she was ill. I hurried out to help, but as soon as I touched her I knew she was dead. Because she had a heart problem, I thought she could have died in her sleep.'
'Did you have an opinion on how long Mrs Boynton had been dead?'
'Not really,' said Sarah, 'though she had clearly been dead for over an hour - perhaps longer.'
'Over an hour?' said Poirot. 'Do you know, Mademoiselle King, that Raymond Boynton spoke to his mother about half an hour earlier, and says that she was then alive and well?'
Sarah didn't look at Poirot, but she shook her head. 'Raymond must have made a mistake. It must have been earlier than that.'
'No, mademoiselle, it was not.' Poirot noticed that Sarah's mouth was very firm and determined.
'Well,' said Sarah, 'I'm young and I haven't seen many dead bodies, but I'm sure that Mrs Boynton had been dead at least an hour - if not more!'
'So can you explain,' said Hercule Poirot, 'why Raymond Boynton said that his mother was alive when she was dead?'
'I've no idea,' said Sarah. 'All the Boyntons are rather vague about times - they're a very nervous family.'
'And did you ever speak to Mrs Boynton?' Poirot inquired: Sarah's face reddened. 'Yes, I did - on the day Mrs Boynton left Jerusalem,' she admitted. 'I made myself look very silly.' Sarah unwillingly told Poirot what had happened. He seemed interested and asked lots of questions. 'It is important for me to understand Mrs Boynton, and know how her mind worked,' explained Poirot. 'Your opinion of her is valuable. Thank you for your help, mademoiselle - I will now speak to the other witnesses.'
Sarah stood up. 'Excuse me, Monsieur Poirot, but why don't you wait until after the official medical examination? Then you will know if Mrs Boynton was murdered or not.'
Poirot waved his hand importantly. 'This is the method of Hercule Poirot,' he announced. Sarah frowned, and left the room.
مشارکت کنندگان در این صفحه
تا کنون فردی در بازسازی این صفحه مشارکت نداشته است.
🖊 شما نیز می‌توانید برای مشارکت در ترجمه‌ی این صفحه یا اصلاح متن انگلیسی، به این لینک مراجعه بفرمایید.