سرفصل های مهم
بخش 05
توضیح مختصر
زمان مطالعه

8 دقیقه

سطح

ساده
دانلود اپلیکیشن «زیبوک»
این فصل را می‌توانید به بهترین شکل و با امکانات عالی در اپلیکیشن «زیبوک» بخوانید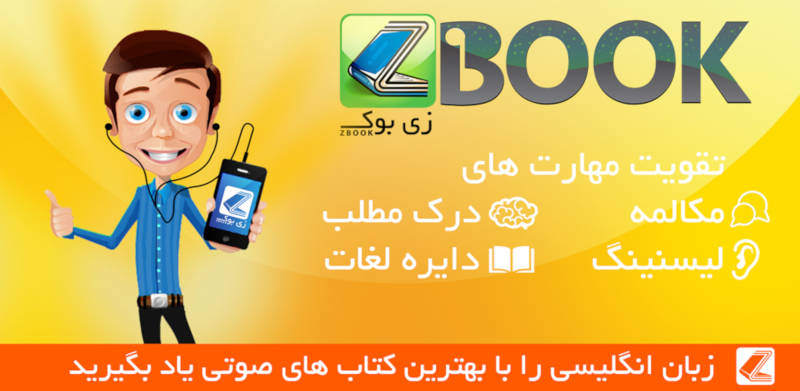 متن انگلیسی فصل
Chapter five
At that moment a man came into the lounge, saw the Boyntons and walked towards them. He was a pleasant, middle-aged, ordinary-looking American, with a long, clean-shaven face. He was dressed very neatly. 'I've been looking for you,' he said, in a slow pleasant voice. He shook hands with each of the Boyntons. 'And how are you, Mrs Boynton?'
'My health is never good, as you know, Mr Cope,' wheezed the old lady. 'Nadine is taking good care of me, but I can only go sightseeing for a few hours a day.'
'I think it's wonderful, Mrs Boynton, that you have travelled so far,' said Mr Cope.
'It's the mind that's important!' wheezed Mrs Boynton, 'not the body.'
'And where are you going next?' asked Mr Cope. 'I am definitely going to visit Petra, although it takes about a week to travel there and back.'
'I'd love to visit Petra,' said Carol. 'It sounds marvellous.'
'If you can't go to Petra because of your health, Mrs Boynton, perhaps some of your family would like to visit it with me,' suggested Mr Cope.
'We don't want to separate, do we, children?' said Mrs Boynton.
Her question was answered quickly. 'No, Mother.'
'Oh, no.'
'No, of course not.'
'You see, Mr Cope?' said the old woman with a strange smile. 'They won't leave me.'
'You are a close family,' said Mr Cope, though his voice sounded unsure.
'We prefer to stay together,' said Mrs Boynton. 'By the way, Raymond, who was that young woman who spoke to you earlier?'
Raymond jumped nervously. His face went red, and then white. 'I - I don't know her name. I - I met her on the train.'
'I don't think we'll speak to her again,' said Mrs Boynton. She tried to stand up, but it was difficult because of her large swollen body. Nadine went to help her. 'Bedtime,' said Mrs Boynton. 'Good night, Mr Cope.' All her family left the room with Mrs Boynton - none of the others thought to stay in the lounge without her. Mr Cope watched them leave, with a strange expression on his face.
Dr Gerard decided to go and talk to Mr Cope. The American certainly seemed like a friendly man, so the doctor walked over and introduced himself.
Mr Cope was impressed. 'I'm very pleased to meet you, Dr Gerard,' he said. 'You are famous in the medical profession. And there are quite a few other famous people staying in this hotel at the moment. As well as you, there's the archaeologist. Sir Manders Stone, and Lady Westholme, a well-known Member of Parliament - and of course the famous Belgian detective, Hercule Poirot.'
Mr Jefferson Cope was indeed very friendly, and liked to talk. Soon he and Dr Gerard were sitting in the bar of the hotel, and after a few drinks Dr Gerard said, 'So tell me, Mr Cope, what do you know about that American family, the Boyntons?'
'Well,' said Jefferson Cope, 'Nadine Boynton is a very old friend of mine. I knew her before she was married. She worked in a hospital, training to be a nurse. Then she went to stay with the Boyntons, and married Lennox.'
Mr Cope picked up his glass and drank. 'Let me tell you about the Boynton family,' he said. 'Elmer Boynton, who is now dead, was a very charming man. His first wife died when Lennox, Raymond and Carol were young. Then he married his second wife - the lady I was talking to - and they had a daughter, Ginevra. After Elmer died, Mrs Boynton totally devoted herself to the children. She protected them from the real world. They don't have any friends, and have grown up to be very nervous.'
'Do they all live at home?' asked the doctor.
'Yes.'
'Do any of them work?'
'No,' answered Mr Cope. 'Elmer Boynton was a rich man, and he left all his money to Mrs Boynton so she could look after the children - they don't have any money of their own. They live alone in a big house in the country, and they don't go out, or do anything for themselves. I tell you, Dr Gerard, it seems all wrong to me.'
'I agree with you,' said Dr Gerard. 'Do you think it is their fault, or Mrs Boynton's fault?'
Jefferson Cope moved in his chair. 'I think it's Mrs Boynton's fault,' he admitted, 'though I'm sure she meant to be kind. But I'm surprised that none of them want to leave and live their own lives.'
'Perhaps it's impossible for them to do that now,' said Dr Gerard thoughtfully. 'There are ways, Mr Cope, to stop people's minds growing and developing.'
'But surely,' said Jefferson Cope, 'a man - like Lennox - shouldn't sit around doing nothing? It makes things very difficult for Nadine. She doesn't complain, but I know she isn't happy.'
'Do you think Nadine should leave her husband?' asked Dr Gerard.
'Nadine needs to live her own life,' said Jefferson Cope. His face turned red. 'I love and respect Nadine very much. I want her to be happy, and I'm here to help her if she needs me.'
'What does Mrs Boynton think of your friendship with Nadine?' asked Dr Gerard curiously.
'I don't know,' said Jefferson Cope slowly. 'Normally she doesn't like outsiders, but she's been very kind to me. She treats me like I'm part of the family.'
'That seems very strange,' said Dr Gerard. 'I wonder why she doesn't mind you being here. Mrs Boynton interests me. Yes, she interests me very much.'
Dr Gerard had a lot to think about when he went up to bed.
مشارکت کنندگان در این صفحه
تا کنون فردی در بازسازی این صفحه مشارکت نداشته است.
🖊 شما نیز می‌توانید برای مشارکت در ترجمه‌ی این صفحه یا اصلاح متن انگلیسی، به این لینک مراجعه بفرمایید.