سرفصل های مهم
بخش 28
توضیح مختصر
زمان مطالعه

12 دقیقه

سطح

ساده
دانلود اپلیکیشن «زیبوک»
این فصل را می‌توانید به بهترین شکل و با امکانات عالی در اپلیکیشن «زیبوک» بخوانید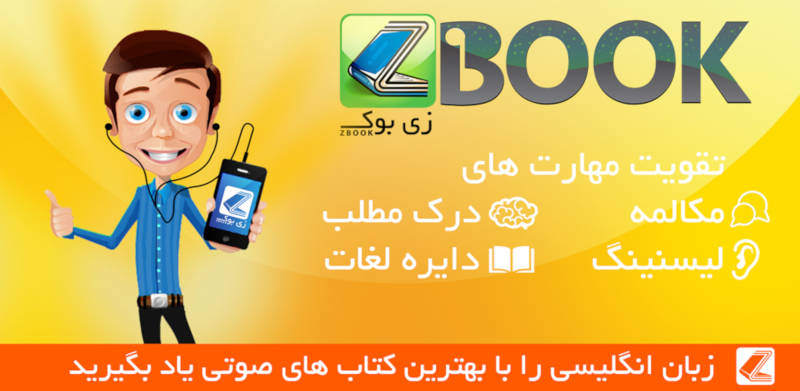 متن انگلیسی فصل
Chapter sixteen
After a pause, Poirot continued. 'We have now solved the mystery of the second syringe. It belonged to Nadine Boynton, was taken by Raymond Boynton before leaving Jerusalem, and was taken from Raymond by Carol after the discovery of Mrs Boynton's dead body. After Carol threw the syringe away, it was found by Miss Pierce and Miss King said it was hers. I believe Miss King has it now.'
'I have,' said Sarah.
'So you lied when you said it was yours.'
Sarah said calmly, 'That's a different kind of lie. It isn't - it isn't a professional lie.'
Poirot cleared his throat. 'Let us now review our time-table.
Boyntons and Jefferson Cope leave the camp about 3.05
Dr Gerard and Sarah King leave the camp about 3.15
Lady Westholme and Miss Pierce leave the camp 4.15
Dr Gerard returns to the camp about 4.20
Lennox Boynton returns to the camp 4.35
Nadine Boynton returns to the camp and talks to Mrs Boynton 4.40
Nadine Boynton leaves Mrs Boynton and goes to the marquee about 4.50
Carol Boynton returns to the camp 5.10
Lady Westholme, Miss Pierce and Jefferson Cope return to the camp 5.40
Raymond Boynton returns to the camp 5.50
Sarah King returns to the camp 6.00
Mrs Boynton's body is discovered 6.30
'As you can see, there is a space of twenty minutes between four-fifty when Nadine left Mrs Boynton and five-ten when Carol returned. So if Carol is speaking the truth, Mrs Boynton must have been killed in that twenty minutes.
'Now who could have killed her? At that time Miss King and Raymond Boynton were together. Mr Cope was with Lady Westholme and Miss Pierce. Lennox Boynton was with his wife in the marquee, and Dr Gerard was lying ill in his tent. The camp is empty and the servants are asleep. Could anyone have committed the crime at this moment?'
He looked thoughtfully at Ginevra Boynton. 'There is one person. Ginevra Boynton said that she was in her tent all afternoon, but that is not true. She also said that Dr Gerard spoke her name when he was ill, while Dr Gerard said that he dreamed of Ginevra Boynton's face. But it was not a dream! He really saw her, standing there by his bed. So Ginevra was in Dr Gerard's tent. Was she returning Dr Gerard's syringe after killing her mother?'
Ginevra Boynton raised her head with its red-gold hair, her beautiful eyes staring at Poirot.
'That's impossible!' said Nadine excitedly.
Poirot leaned forward. 'You are very intelligent, madame' he said to Nadine.
'What do you mean by that, Monsieur Poirot?' asked Nadine quietly.
'I mean that the whole time you have judged the situation calmly. You realized that you and your husband Lennox had to leave Mrs Boynton if you were going to enjoy a happy life. But you could not persuade Lennox to go. Your husband was too exhausted to do anything.
'So, because you love Lennox, you told him you were leaving with Jefferson Cope to make him jealous - to make him do something. But if that failed, the only other thing that might save Lennox was if his mother died, leaving him with money - and freedom!'
Nadine stared at Poirot. 'I didn't kill Mrs Boynton,' she said gently. 'After I had told her that I was leaving, I went straight to the marquee and joined Lennox. I did not leave it again until Mrs Boynton was found dead, and had no opportunity to kill her.'
'You did not leave the marquee again until Mrs Boynton was found dead,' repeated Poirot. 'That is one of the points I found strange - it is number nine on my list - "At half-past six, when dinner was ready, a servant was sent to tell Mrs Boynton".'
'I don't understand,' said Raymond.
Poirot looked at the Boyntons. '"A servant was sent",' he said. 'Why a servant? You did everything for Mrs Boynton - helped her walk, get up from her chair - one of you was always with her! So I asked myself - why did no one go to help her? And I tell you my answer - because you knew that she was dead!'
'No, no, do not interrupt me, madame,' he said to Nadine as she tried to speak. 'You will now listen to me - Hercule Poirot! You have decided to kill Mrs Boynton, so you take Dr Gerard's digitalin in the morning, and his syringe - since yours had disappeared. You hoped to put back the syringe before the doctor noticed it was missing.
'You return to the camp, talking politely to Lady Westholme and Miss Pierce as you pass. You go up to Mrs Boynton with the syringe full of digitalin, ready. You hold her wrist and quickly inject the poison - it is easy for someone who trained as a nurse.
From far down below Lady Westholme and Miss Pierce see you talking to Mrs Boynton for about ten minutes, but they cannot hear - they are too far away. You are talking to a dead woman. Then you go to the marquee, join your husband, and are careful not to leave. Mrs Boynton's death will be blamed on her heart trouble. But Dr Gerard is ill in his tent, so you cannot return the syringe - that, madame, was the only thing wrong with your perfect crime.'
There was silence, until Lennox Boynton jumped to his feet. 'NoV he shouted. 'That's a lie. Nadine did nothing. She couldn't have done anything. My mother - my mother was already dead.'
'Ah?' Poirot looked at him gently. 'So you killed her, Mr Boynton.'
Lennox sat down in his chair and raised shaking hands to his face. 'Yes - that's right - I killed her. I took the poison from Dr Gerard's tent.'
'When?' asked Poirot.
'As - as - you said - in the morning.'
And the syringe?'
'The syringe? Yes.'
'Why did you kill her?'
'You - you know why! My wife was leaving me - with Cope -'
'Yes, but you only heard about that in the afternoon.'
Lennox stared at him. 'Of course. When we were out -'
'But you took the poison and the syringe in the morning - before you knew?' asked Poirot.
'What does it matter?' said Lennox, pale and shaking.
'It matters a great deal,' said Poirot. 'I advise you to tell me the truth.'
All right, I will,' said Lennox suddenly. 'But I don't know if you'll believe me.' He breathed in deeply. 'That afternoon, I was - I was nearly mad! I never thought Nadine would leave me. I felt as though I was drunk or ill.'
Poirot nodded. 'Lady Westholme told me you were walking as if you were dizzy,' he said. 'That is why I knew your wife Nadine had told you she was leaving before - not after - you returned to the camp.'
'I hardly knew what I was doing,' continued Lennox. 'Then I realized it was all my fault and I should have escaped from mother years ago. I decided to go and tell her just what I thought - and that I was leaving with Nadine that night.'
'Oh, Lennox - my dear -' sighed Nadine.
'And then,' said Lennox, 'she was just sitting there - dead! I didn't know what to do - I was shocked - and confused. Without thinking I picked up her watch and put it on her wrist. Then I went down to the marquee. I should have called someone, but I just sat there, staring at a newspaper. I don't know why I didn't tell anyone.'
Dr Gerard cleared his throat. 'You were in a bad nervous state, Mr Boynton,' he said. 'You were too shocked to do anything - it is a known medical condition.'
'Oh, I am sure it is,' replied Poirot. 'But Nadine Boynton saw her husband put back his mother's watch - she returned to the camp only five minutes later. When she found Mrs Boynton dead, with the mark of a syringe on her wrist, she thought that Lennox Boynton had killed his mother and put back the watch to hide the mark - because she said she was leaving him.' He turned to Nadine. 'Am I right, madame?'
Nadine nodded her head. Then she asked, 'Did you really suspect me, Monsieur Poirot?'
'I thought you were a possibility, madame.'
And now,' said Nadine, 'tell us what really happened.'
مشارکت کنندگان در این صفحه
تا کنون فردی در بازسازی این صفحه مشارکت نداشته است.
🖊 شما نیز می‌توانید برای مشارکت در ترجمه‌ی این صفحه یا اصلاح متن انگلیسی، به این لینک مراجعه بفرمایید.