سرفصل های مهم
بخش 10
توضیح مختصر
زمان مطالعه

8 دقیقه

سطح

ساده
دانلود اپلیکیشن «زیبوک»
این فصل را می‌توانید به بهترین شکل و با امکانات عالی در اپلیکیشن «زیبوک» بخوانید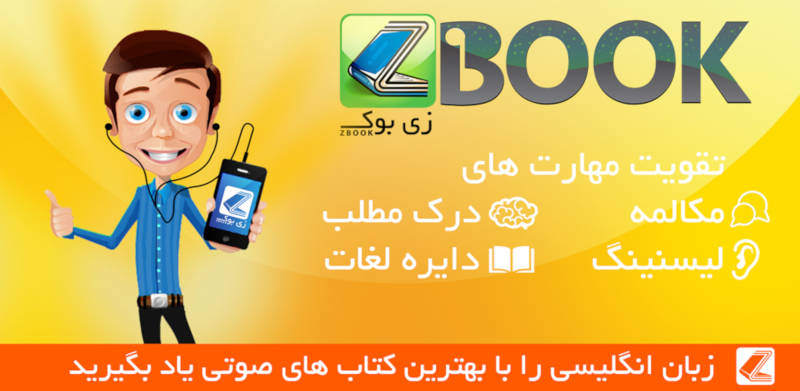 متن انگلیسی فصل
Chapter ten
Sarah came down the stairs of the hotel, ready to start the journey to Petra. Outside she saw a large masterful woman, who she knew was also staying at the hotel. The woman was complaining loudly about the size of the car that was going to take them to Petra. 'It is much too small for four people - and our guide,' the woman was saying. 'Take it away and bring us a bigger car! ' The young man from the travel agency tried to argue, but the woman wouldn't listen to him. 'This car is not big enough,' she said. 'I was promised that I would travel in a "comfortable car". So you will provide a comfortable car - and at no extra cost!' The young man stopped trying to argue, and left to find a bigger car.
Looking very pleased, the woman turned to Sarah. 'Are you Miss King?' she asked. 'I am Lady Westholme.'
Sarah looked at Lady Westholme - she had heard about her. Lord Westholme, her husband, was a middle-aged man who wasn't very clever. He had met his wife - whose name was Mrs Vansittart - on a ship travelling back to England from America. Soon afterwards they were married.
When she realized that her husband was never going to be a success, the new Lady Westholme was elected as a Member of Parliament. She had strong opinions on everything, especially women's rights - she thought that women were just as good as men - and always thought that she knew best. Everyone respected Lady Westholme, but no one liked her.
Just then Dr Gerard came out of the hotel, and Sarah introduced him to Lady Westholme. Then the fourth person going to Petra arrived. Her name was Miss Amabel Pierce, a little middle-aged woman, with untidy grey hair. She seemed rather vague and indecisive.
Lady Westholme took control. 'Do you have a job, Miss King?'
'I have just qualified as a doctor,' replied Sarah.
'Good,' said Lady Westholme. 'It is women who will achieve things in this world! I myself am very organized and efficient. Just this morning I told the manager how he could improve things in our hotel.' Lady Westholme did seem to be efficient, because in fifteen minutes a very large and comfortable car arrived. Lady Westholme told the driver the best way to arrange their luggage, and then they started the journey to Petra.
After visiting the Dead Sea, they stopped for lunch at the city of Jericho. While the others went to look at the city, Sarah stayed behind in the hotel garden. She had a headache, and was feeling miserable. Lady Westholme's loud voice, Miss Pierce's chatter - and even Dr Gerard - were all annoying her, and she wished she wasn't going to Petra.
She wondered where the Boyntons were now - and what Raymond was doing. 'Why am I thinking about people I won't see again?' thought Sarah. 'And why did I say those things to Mrs Boynton? It was stupid of me. And I'm sure other people heard what I said - I think Lady Westholme was close by.'
Dr Gerard returned and sat down, wiping his hot face. 'Phew!' he said. 'That woman is unbearable!' Sarah jumped. 'Mrs Boynton?'
'No, I mean Lady Westholme!' said Dr Gerard. 'How does her husband live with her?'
'I've heard that Lord Westholme is very proud of his wife and the work she does,' said Sarah.
'Or perhaps he is pleased that her work takes her away from home,' suggested Dr Gerard. 'She's still unbearable.'
'I just find her annoying,' said Sarah. 'She's so controlling and thinks she knows best. But Miss Pierce is annoying, too - she's so vague and inefficient! She told me that she used to teach very young children. Then a relative died and left her some money, so now she's travelling and enjoying herself.'
At this moment the others returned, and after a short rest they all got back in the car and continued their journey. The road went uphill, twisting and turning. Late in the afternoon they reached the next town, Amman, and went to bed soon after visiting a few sights.
The next morning they got up early, ready to drive all day across the desert. The day was hot, and by the time they stopped for lunch it was even hotter. The heat was making everyone annoyed with each other. Lady Westholme and Dr Gerard had an argument about politics, while Sarah listened to Miss Pierce chatter on about nothing. They reached the town of Ma'an an hour before sunset, and then drove on across the flat desert. Sarah wondered where the city of Petra was. She couldn't see any hills or mountains anywhere, and Petra was built into rock. How much longer did they have to travel?
At the village of Ain Musa their guide Mahmoud said that they were going to leave the car behind and ride on horses to Petra. Miss Pierce looked very uncomfortable sitting on her thin horse, but Lady Westholme wore sensible riding breeches, which did not suit her.
Mahmoud led the horses along a path that went downhill. Sarah, who was tired after the long hot drive in the car, thought that the ride was like a dream. The path twisted down and down, until red cliffs rose high above them on both sides. The path was deep and narrow and endless, twisting through the tall red cliffs. The sun went down, and still they rode on, lost deep down in the earth. 'It's not real,' thought Sarah, as lamps were lit so they could see. 'I can't believe it's real.'
Then suddenly the narrow cliffs were behind them, and they arrived in a wide open space. Sarah could see lights far ahead of her. 'That is our camp,' explained Mahmoud.
After a while Sarah could see some tents standing on a ridge of rock, higher up against the cliff, and there were some caves, too, in the rocks. They were nearly there. Local Bedouin servants came running out of tents as they approached.
Sarah stared up at one of the caves. She could see something or someone sitting there. What was it? Was it a religious statue, guarding the camp? Then Sarah's heart beat faster. She recognized the sitting figure and knew who it was - Mrs Boynton.
مشارکت کنندگان در این صفحه
تا کنون فردی در بازسازی این صفحه مشارکت نداشته است.
🖊 شما نیز می‌توانید برای مشارکت در ترجمه‌ی این صفحه یا اصلاح متن انگلیسی، به این لینک مراجعه بفرمایید.