سرفصل های مهم
بخش 27
توضیح مختصر
زمان مطالعه

16 دقیقه

سطح

سخت
دانلود اپلیکیشن «زیبوک»
این فصل را می‌توانید به بهترین شکل و با امکانات عالی در اپلیکیشن «زیبوک» بخوانید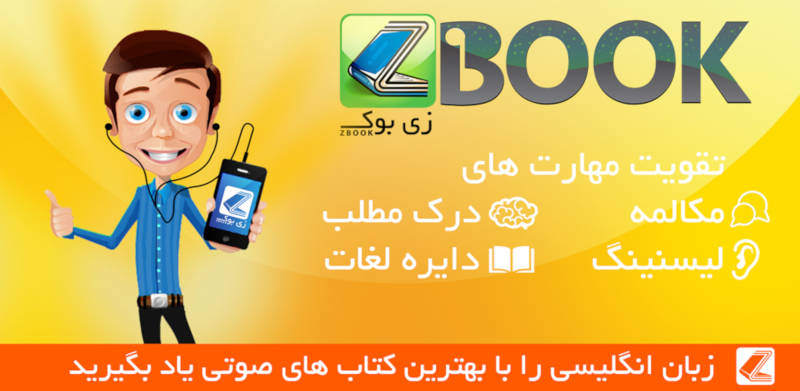 متن انگلیسی فصل
Chapter fifteen
Hercule Poirot and Colonel Carbury were standing in one of the empty hotel bedrooms, where Poirot had arranged the furniture. 'It is time to begin,' he said, looking at his watch. 'You, Colonel, must sit behind this table in an official position. Here,' he pointed to some chairs, 'will sit the Boynton family, and over here will sit the three other people who are personally involved in the case - Miss King, Dr Gerard and Monsieur Cope.' He stopped as he heard people arriving. 'Aha - here they come.'
When everyone had sat down, Colonel Carbury began to speak in an official voice. 'When Mrs Boynton's death was reported to me, it seemed a perfectly natural death. However, the evidence of Dr Gerard - a missing syringe, missing poison and a mark on the dead woman's wrist - made me suspicious, so I asked Monsieur Hercule Poirot to investigate. He will now give us his report.'
The Boynton family all looked frightened. There was silence - complete silence. When someone dropped a shoe in the room next door it sounded incredibly loud.
Poirot stepped forward. 'Before I began my investigation,' he said, 'I told Colonel Carbury that I would find the truth - even if I couldn't prove it - by talking to everyone involved. You have all talked to me, and though you have lied, you have also - without knowing it - led me to the truth.
'First, I considered whether Mrs Boynton died a natural death - and decided that she did not. The missing digitalin and syringe - and the Boynton family's behaviour - convinced me that she had been murdered. Not only was Mrs Boynton murdered, but every member of her family knew it! They all acted as if they were guilty, and they all gained - both money and freedom - once she was dead.
'But did the Boyntons work together as a family to kill Mrs Boynton? When I looked at the evidence I decided that they did not. Their stories did not fit together, and no one had a proper alibi. It seemed more likely that two people were working together - and I myself had evidence to add.' Here he told the story of the conversation he had overheard in Jerusalem.
'Of course,' Poirot continued, 'this meant that Raymond Boynton was the obvious suspect. I guessed - correctly - that he had been talking to his sister Carol. They wanted to kill Mrs Boynton to free the whole family, particularly their younger sister, Ginevra.' Poirot paused, while Raymond Boynton looked at him with pain in his eyes.
'Before I discuss the case against Raymond Boynton, I would like to read to you a list of significant facts, which I wrote for Colonel Carbury.'
Significant facts
Mrs Boynton was taking a medicine containing digitalin. Dr Gerard's syringe was missing. Mrs Boynton definitely enjoyed stopping her family having a good time with other people. Mrs Boynton, on the afternoon of her death, encouraged her family to go away and enjoy themselves. Mrs Boynton enjoyed being cruel to people. The distance from the marquee to the place where Mrs Boynton was sitting is about two hundred yards. Lennox Boynton said at first he did not know what time he returned to the camp, but later he admitted setting his mother's watch to the right time. Dr Gerard and Ginevra Boynton were staying in tents next door to each other. At half-past six, when dinner was ready, a servant was sent to tell Mrs Boynton. Mrs Boynton, in Jerusalem, used these words, 'I never forget. Remember that. I never forget anything.'
'I thought that the first two facts were incredibly strange - because they do not fit together. Do you see what I mean? If not, it does not matter - I will explain later.
'So is Raymond Boynton guilty or not? These are the facts. He had talked about killing Mrs Boynton. He was in a very nervous and excited state, as he had - mademoiselle, please forgive me' - he nodded to Sarah - 'just fallen in love. This may have given Raymond Boynton the courage to rebel against his mother at last - or even kill her!
'Raymond Boynton left the camp with the others at about five minutes past three. Mrs Boynton was then alive and well. Raymond and Sarah King stayed together until he left her, returning to the camp at ten minutes to six. He went and talked to his mother, then went to his tent and afterwards to the marquee. He says that at ten minutes to six Mrs Boynton was alive.
'But Miss King - who is a doctor - says that when she examined Mrs Boynton's body at half-past six, she had been dead for at least an hour - and probably more. So either Miss King or Raymond Boynton is lying!
'Assuming that Miss King was not mistaken and is not lying, let us examine what happened. Raymond Boynton returns to the camp, goes up to his mother and finds she is dead. Instead of calling for help, he waits for a few minutes, goes first to his tent, then joins his family in the marquee - and says nothing. Why would he behave like that?'
'I wouldn't,' said Raymond in a sharp, nervous voice. 'That proves that my mother was alive and well.'
Poirot ignored Raymond's interruption. 'If his mother was already dead when he returned to camp, Raymond Boynton cannot be guilty. But if he is not guilty, can we explain his behaviour?
'I believe that we can - remember Raymond's words to his sister Carol. He returns from his walk and finds his mother dead. He immediately suspects that Carol has killed Mrs Boynton.'
'It's a lie,' said Raymond in a low, shaking voice.
'So is there any evidence that Carol Boynton is the murderer?' Poirot continued. 'Carol has talked to her brother Raymond about killing her mother. She returned to the camp at ten minutes past five, when she says she went up and spoke to her mother. There were no witnesses. The camp was empty - the servants were asleep, and Lady Westholme, Miss Pierce and Monsieur Cope were exploring ruins. The time would fit. It is perfectly possible that Carol Boynton killed her mother.' He paused. Carol had raised her head, and she looked at him sadly.
'There is one other point,' said Poirot. 'The following morning, very early, Carol Boynton threw something into the stream - a syringe.'
Dr Gerard looked up, surprised. 'But my syringe was returned,' he said.
Poirot nodded. 'Yes, but this is a second, different syringe. It belongs to Miss King, does it not?
Carol spoke quickly, before Sarah had time to answer. 'It wasn't Miss King's syringe,' she said. 'It was mine, and I threw it away.'
'Carol!' exclaimed Nadine, her eyes wide and upset. 'Carol - Oh, I don't understand!'
Carol turned and looked at her, slightly angrily. 'I threw away an old syringe, that's all. I never touched the - the poison.'
'It was my syringe, Monsieur Poirot,' added Sarah.
Poirot smiled. 'It is very confusing, this affair of the syringe - but I can explain it. Ah, well, we have now discussed the innocence of Raymond Boynton, and the guilt of his sister Carol. But I am always fair, so now we will see if Carol Boynton could be innocent.
'Carol returns to the camp, goes up to her mother, and finds that she is dead! At once she suspects that her brother Raymond has killed her. She doesn't know what to do - so she says nothing. An hour later Raymond Boynton returns, finds his mother dead but does not say anything either. Perhaps Carol goes to Raymond's tent and finds a syringe. Carol is now sure her brother has killed Mrs Boynton! She takes the syringe and hides it, and early the next morning throws it into the stream.
'There is one point to show that Carol Boynton is innocent. When I question her I ask her to swear that Mrs Boynton did not die because of her - and Carol swears immediately. But she says, "I never harmed her" and thinks that I will not notice.
'That is the case for the innocence of Carol Boynton. And now let us go back a step and consider not the innocence but the possible guilt of Raymond. If Carol is speaking the truth, and Mrs Boynton was alive at five-ten, can Raymond be guilty? He could have killed his mother at ten minutes to six when he went up to speak to her. There were servants around, but it was getting dark. But if this is so, then Miss King must have lied. Remember, she came back to the camp only five minutes after Raymond. From the distance she could see him go up to his mother. When Mrs Boynton is found dead, Miss King realizes that Raymond has killed her, and she lies to save him - knowing that Dr Gerard is ill and cannot say anything different!'
'I did not lie!' said Sarah clearly.
'There is yet another possibility', said Poirot. 'Miss King returned to the camp a few minutes after Raymond. Perhaps she injected Mrs Boynton with poison. She believed that Mrs Boynton deserved to die. This would explain why she lied about the time of death.'
Sarah had become very pale, but her voice was steady. 'It's true that I once spoke about death and sacrifice,' she said, 'but I swear that I didn't kill Mrs Boynton.'
'And yet,' said Poirot softly, 'one of you two is lying.' Raymond Boynton moved in his chair. 'You win, Monsieur Poirot!' he said excitedly. 'I was lying. Mother was dead when I went up to her. I was all ready to tell her I was leaving, and there she was - dead! Her hand was cold. And like you said, I thought maybe Carol had done it - there was the mark on her wrist -'
'There is one thing I would like to know,' said Poirot quickly. 'How did you plan to kill your mother? I know it involved a syringe, but if you want me to believe you, you must tell me everything.'
'I was going to use an empty syringe in a vein.' Raymond said. 'I read about it in a book - a detective story.'
'Ah,' said Poirot. 'I understand. Did you buy a syringe?'
'No,' said Raymond, 'I took Nadine's.'
Poirot looked at Nadine Boynton. 'Is that the syringe that is in your luggage in Jerusalem?' he asked. Nadine's face reddened slightly. 'I - I wasn't sure where it was,' she replied.
'You think very quickly, madame,' said Poirot.
مشارکت کنندگان در این صفحه
تا کنون فردی در بازسازی این صفحه مشارکت نداشته است.
🖊 شما نیز می‌توانید برای مشارکت در ترجمه‌ی این صفحه یا اصلاح متن انگلیسی، به این لینک مراجعه بفرمایید.