سرفصل های مهم
بخش 14
توضیح مختصر
زمان مطالعه

7 دقیقه

سطح

ساده
دانلود اپلیکیشن «زیبوک»
این فصل را می‌توانید به بهترین شکل و با امکانات عالی در اپلیکیشن «زیبوک» بخوانید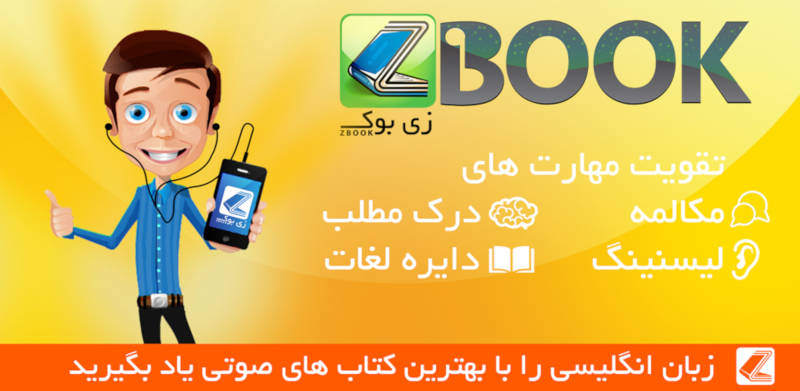 متن انگلیسی فصل
Chapter two
When Dr Gerard arrived, Colonel Carbury introduced him to Hercule Poirot. 'Tell Monsieur Poirot the facts,' the Colonel said to the doctor. 'He's very interested.'
'I am always interested in crime,' admitted Poirot, as the three men sat down with a drink.
'Well,' said Dr Gerard, 'I'll tell you my story, and you can see what you think.' He told Poirot everything that had happened before and after his arrival at Petra, and then described his return to the camp on the afternoon of Mrs Boynton's death. 'I was very ill with malaria,' Dr Gerard continued. 'When I got to my tent I couldn't find my medicine bag for a while - it wasn't where I left it. When I did find it, I opened the bag but I couldn't find my syringe. I was going to inject myself with quinine. I looked for the syringe for a while, but finally drank the quinine instead and lay down on my bed.'
Dr Gerard paused. 'Mrs Boynton had been sitting in the same place, and hadn't moved all afternoon,' he continued. 'We didn't know she was dead until six-thirty, when one of the servants went to tell her that dinner was ready. Miss Sarah King, who is a qualified doctor, looked at the body and decided that Mrs Boynton had been dead for some time.'
'How long exactly had Mrs Boynton been dead?' asked Poirot.
'Miss King didn't think that was important,' said Dr Gerard.
'But when was she last seen alive?' said Poirot.
Colonel Carbury read from an official-looking document. 'Lady Westholme and Miss Pierce spoke to Mrs Boynton shortly after four o'clock,' he said. 'Lennox Boynton spoke to his mother about four-thirty, and his wife Nadine talked to her about five minutes later. Carol Boynton also spoke to her mother, but doesn't know when. We think it was about ten minutes past five.
'Jefferson Cope, an American friend of the family, returned to the camp with Lady Westholme and Miss Pierce, and saw that Mrs Boynton was asleep. He did not speak to her. That was about twenty to six. It seems that Raymond Boynton, the younger son, was the last person to see his mother alive. He returned from a walk and spoke to her at about ten minutes to six.'
'Did anyone go near Mrs Boynton after her son Raymond?' asked Poirot.
'I don't think so. From six o'clock servants were busy and people were going to and from their tents. No one saw anyone approach the old lady.'
'So Raymond Boynton was the last person to see his mother alive,' said Poirot. Dr Gerard and Colonel Carbury looked at each other. 'But there's a problem,' said Dr Gerard. 'Miss King said that Mrs Boynton had been dead for "some time". But when I told her that Raymond had spoken to his mother just before six, she said that was impossible - Mrs Boynton was already dead by then.'
'That is very curious,' said Poirot. 'What does Raymond Boynton say about that?'
'He swears that his mother was alive,' said Colonel Carbury. 'Raymond said something like, "I'm back - I hope you had a nice afternoon". He says that his mother answered, "Quite all right" and he went on to his tent.'
'Curious,' said Poirot again, with a frown. 'And when did you see the body, Dr Gerard?'
'Not until nine o'clock the next morning,' replied the doctor. 'By then it was impossible to say how long Mrs Boynton had been dead. All I can say is that she had been dead for at least twelve hours, but not dead more than eighteen hours. And that doesn't help.'
'Go on, Dr Gerard,' said Colonel Carbury. 'Tell Poirot everything else.'
'When I got up in the morning,' said Dr Gerard, 'I found my syringe behind some bottles on my table.' He leaned forward. 'Perhaps I was too ill to see it the day before - I was shaking and had a fever. But I'm sure the syringe was not there the day before. And there was a mark on Mrs Boynton's wrist that could have been made by a syringe. Carol Boynton says the mark was made by a pin.'
'Ah!' said Poirot. 'Please continue.'
'And finally,' said Dr Gerard, 'when I looked in my medicine bag I saw that some of my drug digitalin was missing - and injecting someone with a large dose of digitalin causes death by stopping the heart.'
'Mrs Boynton already had a bad heart, I believe,' said Poirot.
'Yes, she did,' replied Dr Gerard. 'In fact she was taking a medicine containing digitalin. If she took too much medicine over time, she may have died of digitalin poisoning - but a medical examination would not show it.'
Colonel Carbury looked at Poirot. 'So what's your expert opinion?' he asked. 'Was it murder or not?'
'Wait,' said Poirot. 'I too have some evidence.' He smiled at their look of surprise. 'At the window of my hotel room in Jerusalem, I heard a voice, which said, "Don't you agree that she's got to be killed?" At the time I did not think these words were about a real murder - but now I am not so sure.'
Poirot paused. 'And I believe I know who spoke those words,' he said. 'It was a young man I later saw in the hotel - Raymond Boynton.'
مشارکت کنندگان در این صفحه
تا کنون فردی در بازسازی این صفحه مشارکت نداشته است.
🖊 شما نیز می‌توانید برای مشارکت در ترجمه‌ی این صفحه یا اصلاح متن انگلیسی، به این لینک مراجعه بفرمایید.