سرفصل های مهم
فصل 10
توضیح مختصر
زمان مطالعه

25 دقیقه

سطح

ساده
دانلود اپلیکیشن «زیبوک»
این فصل را می‌توانید به بهترین شکل و با امکانات عالی در اپلیکیشن «زیبوک» بخوانید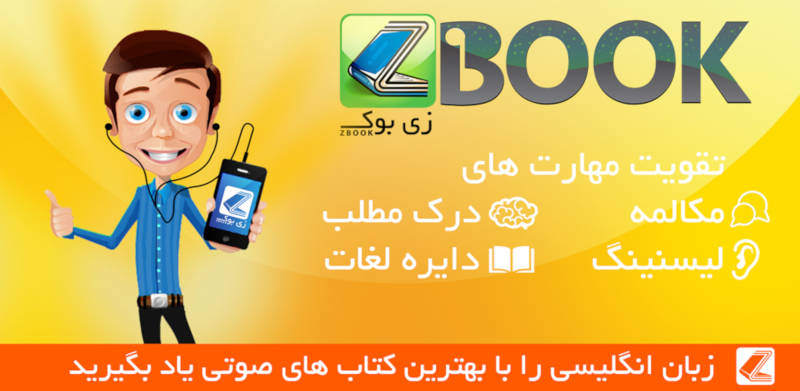 متن انگلیسی فصل
CHAPTER TEN
Death at the Cinema
Mr Leadbetter was at the Regal Cinema in Doncaster. At the most exciting part of the film, the man next to him got up and pushed past him. Then he dropped his hat over the seat in front and bent over to get it back. Mr Leadbetter was very annoyed. He had looked forward to seeing this film for a whole week. Why couldn't people wait until the end of a film?
The annoying gentleman went out. Mr Leadbetter watched the film happily until the end. When the lights went up, he got up slowly. He never left the cinema very quickly.
He looked around. There weren't many people this afternoon - naturally. It was the day of the St Leger and they were all at the races. Everyone was hurrying towards the exit. Mr Leadbetter started to follow. The man in the seat in front of him was asleep. 'Excuse me, sir,' said a man who was trying to get past the sleeping gentleman.
Mr Leadbetter reached the exit. He looked back. Something seemed to be happening… perhaps the man in front of him was drunk and not asleep… He stopped for a moment, and then went out.
The manager was saying to the man who had tried to get past, 'He's ill…' He spoke to the sleeping man. 'What's the matter, sir?'
The other man touched the sleeper. He took his hand away, and looked at a red sticky mark.
'Blood …'
The manager saw the corner of something under the seat.
'It's at - ABC,' he said.
Mr Cust left the Regal Cinema and looked up at the sky. It was a beautiful evening… a, really beautiful evening…
He walked along smiling to himself until he came to the Black Horse, where he was staying. He climbed the stairs to his bedroom, a small room on the second floor. As he entered the room, he suddenly stopped smiling. There was a mark on the arm of his coat. He touched it - wet and red - blood…
He put his hand in his pocket and brought out something - a long thin knife… that was sticky and red…
Mr Cust sat down and looted around the room like a hunted animal.
'It isn't my fault,' he said, he passed his tongue over his lips. Then he went over to the sink and filled it with water. He took off his coat and washed the arm. The water was red now…
There was a knock on the door. He stood there, frown with fear. The door opened. It was a young woman carrying some water.
'Oh, excuse me, sir. Your hot water, sir.'
'Thank you… I've washed in cold water…' Immediately she looked at the water in the sink. 'I've cut my hand…' said Mr Cust quickly.
There was a pause - yes surely a very long pause - before she said, 'Yes, sir.'
She went out, shutting the door; Mr Cust stood and listened. Were there voices - feet coming up the stirs? He could hear only the beating of his own heart. Then suddenly he moved. He put on his coat, went to the door and opened it. There no one outside. He went quietly down the stairs.
He ran out of the door that opened onto the hotel car park. A couple of drivers wars there, talking about the races. Mr Cust hurried across the car park and out into the street. Should he go to the station? Yes - there would be crowds there - special trains. With a bit of luck, he could get away.
Inspector Crome was interviewing Mr Leadbetter. The Chief Constable, Colonel Anderson, was there, too.
'Please tell me everything clearly,' said Crome. 'This man went out towards the end of the main film? As he passed you, he fell -'
'He pretended to fall. I understand it now. He bent over the seat in front to pick up his hat. He surely stabbed the man then. Then he went out.'
'Can you describe him?'
'He was a very big man.
'Fair or dark?'
'I - well, I'm not exactly sure. He was an ugly-looking man.'
Inspector Crome nodded. Then he interviewed the cinema manager. The manager told Crome about the blood on the dead man's coat and the ABC railway guide under the seat.
'Did you notice a man leaving the cinema a few minutes earlier?'
'There were several, sir.'
Just then a police constable came in.
'Mr Hercule Poirot's here, sir, and another gentleman.'
Inspector Crome didn't look pleased.
'Oh, well,' he said. 'They'd better come in, I suppose.'
Poirot and I entered the room. Both Crome and Colonel Anderson were looking worried. Colonel Anderson greeted us with a nod of the head.
'I'm glad you've come, Monsieur Poirot,' he said politely.
'Another ABC murder?'
'Yes. The murderer bent over and stabbed the victim in the back. There was an ABC on the floor between the dead man's feet.'
'Do you know who the dead man is?' asked Poirot.
'Yes, I think A B C's made a mistake this time. The dead man is called Earlsfield - George Earlsfield. He missed out the letter D.'
My friend shook his head doubtfully.
'Shall we talk to the man who found him?' asked Crome. 'He's anxious to get home.'
A middle-aged gentleman came in. He spoke in an excited, high voice.
'It's the most shocking experience I've ever known,' he said.
'Your name, please,' said the Inspector.
'Downes. Roger Emmanuel Downes. I'm a teacher at a boys' school.'
'Now, Mr Downes, please tell us in your own words what happened.'
At the end of the film I got up from my seat. The seat on my left was empty but in the seat next to that there was a man who seemed to be asleep. I realised that he was ill, and I called out, "Fetch the manager." As I couldn't pass him, I put my hand on his shoulder to wake him. Then I took my hand from the man's shoulder. I found that it was wet and red…'
Colonel Anderson was looking at Mr Downes.
'Mr Downes, you're a very lucky man. You're about the same height as the dead man. I think the murderer became confused. He followed you into the cinema but he chose the wrong victim. I am sure, Mr Downes, that that knife was meant for you!'
Mr Downes became weak with shock. He sat down on a chair.
'You mean that this madman has followed me? But why me?'
He got up. He suddenly looked old and shaken. 'If you don't want me anymore, gentlemen, I think I'll go home. I - I don't feel very well.'
Mr Downes left the room.
'Send couple of constables to watch his house,' said Colonel Anderson.
'You think,' said Poirot, 'that when ABC finds out his mistake, he might try to murder Mr Downes again?'
Anderson nodded. 'It's a possibility,' he said. A B C may be upset if things don't go according to his plans.'
A constable came in.
'Mr Ball of the Black Horse is here with a young woman, sir,' he said. 'He thinks he has something to tell you which may be helpful.'
Mr Ball was a large, slow-thinking, heavily-moving man. He smelled strongly of beer. With him there was a young woman with round eyes. She seemed to be very excited.
'This girl, Mary, has something to tell you,' said Mr Ball.
Mary told us that she had taken hot water to one of the hotel guests in his room. He was washing his hands. He had taken his coat off and was holding the arm of it in the water in the sink. The coat was wet and the water in the sink was red.
'Red?' said Anderson sharply. 'When was this?'
'At about a quarter to five.'
'More than three hours ago,' said Anderson. 'Why didn't you come at once?'
'We didn't know that there'd been another murder,' said Ball. 'When we heard the news, Mary screamed out about the blood in the sink. I went upstairs to the room, but there was nobody there. One of the men in the car park said he saw a man leaving. So I told Mary to come to the police.'
'Describe this man,' said Inspector Crome to Mary.
'He wasn't very tall or short,' said Mary. 'And he stooped and wore glasses. He was wearing a dark suit and a hat. His clothes looked old and cheap.'
Inspector Crome sent two men to the Black Horse. They came back about ten minutes later and brought the hotel book, which all guests had to sign. We crowded around it. There was a signature there in small writing.
'A B Case - or is it Cash?' said Colonel Anderson.
'A B C,' said Crome.
'What about his luggage?' asked Anderson.
'We found a suitcase in his room, sir, full of small boxes.'
'What was in them?
'Stockings, sir.'
'Congratulations,' Crome said to Poirot. 'Your guess was right.'
Inspector Crome was in his office at Scotland Yard. The telephone on his desk rang. It was one of the policemen who was helping him on the case.
'Jacobs speaking, sir. A man has come with a story that you ought to hear.'
A few minutes later there was a knock on the door. Jacobs appeared with a tall young man.
'This is Mr Tom Hartigan, sir. He's got something to tell us- which may be important in the ABC case.'
The Inspector got up and shook hands with the visitor.
'Good morning, Mr Hartigan. Sit down. What do you want to tell me?''
'Well,' began Tom nervously, 'I've got a young lady friend, you see, and her mother rents out rooms in her house. One of the rooms has been rented for over two years to a man called Cust.'
Tom told the Inspector about his meeting with Mr Cust at Euston Station, and the ticket for Doncaster which Mr Cust had dropped.
'Lily - my young lady - also told me that Mr Cust was near Churston at the time of the murder, and at the seaside when the Bexhill murder happened.
'The newspapers said that information was wanted about A B Case or Cash. Lily's mother, Mrs Marbury, told me that Mr Cust is A B Cust. Then we wondered if Mr Cust had been away from home on the date of the Andover murder. And we remembered that he was.'
Inspector Crome listened to everything carefully. 'You were quite right to come here,' he said. 'These dates may be only a coincidence, and the name, too. But I'd certainly like to interview Mr Cust. Is he at home now?'
'Yes, sir.'
'When did he return?'
'On the evening of the Doncaster murder, sir. He's stayed in a lot since then. And he doesn't look very well, Mrs Marbury says. He buys a lot of newspapers. Mrs Marbury says that he talks to himself, too.'
Tom gave Inspector Crome Mrs Marbury's address.
'Thank you,' said the Inspector. 'I shall probably visit the house later today. Please be careful if you meet Mr Cust. Good morning, Mr Hartigan.'
Tom went outside. Lily Marbury was waiting for him. He told her about his meeting with Inspector Crome.
'The police are going to come and ask him some questions,' he said.
'Poor Mr Cust,' said Lily.
'Don't feel scary for him. If he's ABC, he's murdered four people.'
Lily shook her head. 'It does seem awful,' she said.
'Come and have some lunch,' said Tom.
'All right. But I must just telephone someone. A girl I going to meet.'
She ran across the road and came back, looking rather red in the face. She put her arm through Tom's arm.
'Tell me more about Scotland Yard. You didn't see the other man there! The Belgian gentleman. The one that ABC writes to.'
'No. He wasn't there.'
'Well, tell me all about it. Who did you speak to and what did you say?'
Mr Cust put the phone back very gently. He turned to where Mrs Marbury was standing watching him.
'You don't often have a telephone call, Mr Cust,' she said. 'I hope it's not bad news?'
'No - no. He saw that Mrs Marbury was holding a newspaper. He read Births - Marriages - Deaths…
'My sister's just had a little boy,' he said quickly.
'Well, that is nice,' said Mrs Marbury. She wondered why Mr Cust had never said he had a sister. 'Well. Mr Cust, my congratulations. Is it the first one, or have you other little nephews and nieces?'
'It's the only one,' said Mr Cust. The only one I've ever had or am likely to have and - er - I think I must go there at once. They - they want me to come. I - I think I can just catch a train if I hurry.'
'Will you be away long, Mr Cust?' called Mrs Marbury he ran up the stairs.
'Oh, no two or three days, that's all.'
He disappeared into his bedroom. A few minutes later, he came quietly down the stairs carrying a bag in his hand. He saw the telephone and remembered the short conversation he had just had.
'Is that you, Mr Cust? I thought you might like to know that an inspector from Scotland Yard may come to see you…'
Why had Lily telephoned him? Had she guessed his secret? How did she know that the Inspector was coming? Did she know… But it surely if she knew, she wouldn't… Women were very strange, surprisingly cruel and surprisingly kind. Lily was a kind girl. A kind, pretty girl.
He paused in the hall. Then he heard a noise from the kitchen.
Mrs Marbury might come out..
He opened the front door, passed through it and closed it behind him.
Where…?
Poirot and I were having another meeting with the Chief Constable, Colonel Anderson and Inspector Crome.
I've got a list of people in the Churston area where the man went and offered stockings,' said Inspector Crome. 'He stayed at a small hotel. He returned there at 10.30 on the night of the murder.
'He did the same thing in Bexhill. He stayed at a hotel under his own name, and offered stockings to people at about twelve addresses, including Mrs Barnard and including the Orange Cat. He did the same in Andover. He stayed at a small hotel there, too, and offered stockings to Mrs Fowler, next door to Mrs Ascher, and to several other people in the same street.
'I went to the address which Mr Hartigan gave me,' said the Inspector, 'but I found that Cust had left the house about half an hour before. He received a telephone message. Mrs Marbury said it was the first time.
'I searched his room very carefully. I found notepaper there similar to the paper which the letters were written on. There was also a strange quantity of stockings - and at the back of the same cupboard there were eight new ABC railway guides!'
'That proves he's guilty,' said Colonel Anderson.
'I've found something else, too, said the Inspector. 'I only found it this morning, sir. There was no sign of the knife in his room, but I thought perhaps he'd brought it back to the house and hidden it somewhere. I found it immediately. The coatstand - no one ever moves a coatstand. I moved it away from the wall - and there it was! The knife! The dried blood was still on it.'
'Good work, Crome,' said Colonel Anderson. 'We only need one thing more now. The man himself.
"Don't worry, we'll get him,' said Crome.
'But there is something that worries me very much,' said Poirot. 'It is the why? The motive.'
'But, my dear Poirot, the man's crazy,' said Colonel Anderson impatiently. 'Well, as you say, Crome, it's just a matter of time before we find him.'
Mr Cust stood by a fruit and vegetable shop, staring across the road. Yes, that was it, A. Ascher, Newsagent. In the empty window there was a sign: 'Shop to Rent.'
He walked slowly back towards the mam street of the town. It was difficult - very difficult - now that he hadn't any more money… He hadn't had anything to eat all day. He looked at a board outside another newsagent's shop.
HE ABC CASE. MURDERER STILL FREE.
Interviews with Hercule Poirot. Mr Cust said to himself, 'Hercule Poirot. I wonder if he knows.' He continued walking. Where was he going? He didn't know. He had come to the end.
He looked up. There were lights in front of him. And letters… Police Station.
'That's funny? said Mr Cust. He gave a little laugh.
Then he stepped inside. Suddenly, as he did so, he fell forward.
مشارکت کنندگان در این صفحه
تا کنون فردی در بازسازی این صفحه مشارکت نداشته است.
🖊 شما نیز می‌توانید برای مشارکت در ترجمه‌ی این صفحه یا اصلاح متن انگلیسی، به این لینک مراجعه بفرمایید.