سرفصل های مهم
فصل 01
توضیح مختصر
زمان مطالعه

20 دقیقه

سطح

ساده
دانلود اپلیکیشن «زیبوک»
این فصل را می‌توانید به بهترین شکل و با امکانات عالی در اپلیکیشن «زیبوک» بخوانید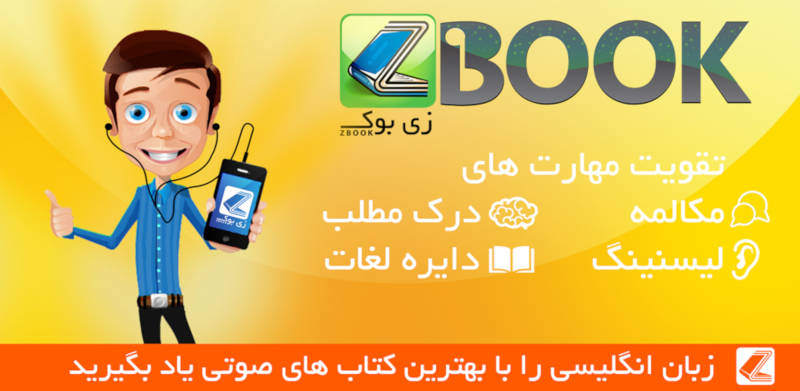 متن انگلیسی فصل
CHAPTER ONE
The Letter
My name is Captain Arthur Hastings. My wife and I have a large farm in South America, but before I was married I lived in London. There I helped my friend, the famous Belgian detective Hercule Poirot, solve many crimes.
Poirot used to work with the police in Belgium, but he retired several years ago. Since retiring, though, he has become a very successful private detective. When the British police have a difficult crime which they cannot solve, they often ask Poirot to help them.
In June 1935 I came back to Britain for six months on business while my wife stayed in South America to manage the farm. I didn't know that, during that time, I was going to work with my old friend Poirot again.
Most of this story is my own personal experience. Sometimes, though, I have included information about events when I was not present myself. But I believe I have described the thoughts and feelings of the other people in the story correctly. Poirot has seen my work, and agrees that I have.
In my opinion, Poirot used his skills in a most clever and unusual way to solve a number of crimes which were different from any others that he had worked on. I shall call these crimes the ABC Murders.
After arriving in England, I went almost immediately to visit Poirot. He had moved to a new flat in London and was very pleased to see me.
'You're looking wonderful, Poirot,' I said. 'You haven't changed at all. In fact, if it were possible, I would say that you have fewer grey hairs than the last time I saw you.'
Poirot smiled. 'And why is that not possible? It is quite true.'
'Do you mean your hair is turning from grey to black instead of from black to grey?' I said in surprise. That's very strange. It seems against nature.'
'As usual, Hastings,' said Poirot, 'you have a beautiful and unsuspicious mind. You have not changed over the years. You notice a strange fact and explain it in the same breath without noticing that you are doing so!'
Poirot walked into his bedroom and returned with a bottle in his hand. I looked at it, then I understood. It was a bottle of black hair colouring.
'Poirot!' I cried. 'You've coloured your hair!'
'Oh, you begin to understand!' said Poirot.
'I suppose next time I come home, I shall find you wearing a false moustache - or are you wearing one now?'
Poirot looked shocked. He has a large black moustache which he is very proud of. 'No, no, mon ami. A false moustache! How horrible!' He pulled his moustache to prove to me that it was real. 'I have never seen a moustache like mine in the whole of London.'
That was a very good thing, I thought privately. But I didn't want to hurt Poirot's feelings, so instead I changed the subject.
'Are you still working?' I asked. 'I know you actually retired years ago.'
'Yes, it is true,' replied Poirot. 'I tried to grow vegetables instead. But immediately, a murder happened - and I had to forget about the vegetables. And since then, whenever I say that a case will be my last, it is not. Each time I say: this is the end. But then something else happens. But I must say, my friend, that I do not like retirement at all. If I do not use my brain, it will stop working.'
'I see,' I said. 'So you still use your brain sometimes.'
'Exactly. But I choose my cases very carefully. You know, Hastings, in many ways I think you bring me luck.'
'Really?' I said. 'In what ways?'
As soon as I heard you were coming, I said to myself: something will happen. Hastings and I will hunt criminals again together, just like the old days. But if so, it must not be ordinary business. It must be something' - he waved his hands excitedly - 'something very fine and special.'
'Well,' I said at last, smiling, 'has this excellent crime happened yet?'
'Pas encore! At least -' Poirot paused, and a look of worry came over his face. His voice sounded so strange that I looked at him in surprise.
Suddenly he crossed the room to a desk near the window. There were papers arranged carefully inside. He took one out, then passed it to me.
'Tell me, mon ami.' he said. 'What do you think of this?'
I took it from him with interest. It was a letter which had been typed on thick white notepaper:
Mr Hercule Poirot, You think you are very clever at solving mysteries that are too difficult for our poor, stupid British police. Let us see, Mr Clever Poirot, just how clever you can be. Perhaps you'll find this problem too difficult. Watch out for Andover, on the 21st of the month.
Yours, ABC
I looked at the envelope. The address was typed, too.
'The postmark is London WC1,' said Poirot. 'Well, what is your opinion?'
I handed the letter back to him.
'It's from a madman, I suppose,' said.
'That is all you can say?'
'Well - doesn't it sound like a madman to you?'
'Yes, my friend, it does.'
His voice was serious. I looked at him in surprise. 'You're worried, Poirot.'
'A madman, mon ami is a serious matter. A madman is a very dangerous thing.'
"Yes, of course, that's true… I hadn't thought about that. But it sounds more like a rather stupid kind of joke. Perhaps the sender was drunk.'
'You may be right, Hastings.
'What have you done about it?' I asked.
'What can one do? I showed the letter to our good friend, Chief Inspector Japp. He thought the same as you - that it was a stupid joke. They get letters like these every day at Scotland Yard. I, too, have received them before, but there is something about that letter, Hastings, that I do not like…'
Poirot shook his head. Then he picked up the letter and put it in the desk.
'If you really think it's serious, can't you do something?' I asked.
'As always, you are a man who wants action! But what can we do? The police have seen the letter but they, too, will do nothing. There are no fingerprints on it. There are no clues to the possible writer'
"In fact, there is only your own feeling?'
"Not feeling, Hastings. Feeling is a bad word. It is my knowledge - my experience - that tells me something about that letter is wrong.'
He waved his hands about, then shook his head again.
'Well,' I said, 'the 21st is Friday. If a big robbery happens near Andover then -'
'Ah, what a good thing that would be!'
'A good thing?' I stared in surprise. The word seemed to be a very strange one to use. 'A robbery may be exciting, but surely it can't be a good thing!'
Poirot shook his head. 'You don't understand, my friend. It would be a good thing because it would clear my mind of the fear of something else.'
'Of what?'
'Murder,' said Hercule Poirot
Mr Alexander Bonaparte Cust got up from his chair and looked near-sightedly round his bedroom. The furniture was old and the bedroom was not very clean. His back hurt from sitting in the same position far too long. As stretched himself to his full height, you could see that he was quite a tall man, but he did not look tall because he stooped.
He went to a coat that was hanging on the back of the door, and took from the pocket a packet of cheap cigarettes and some matches. He lit a cigarette and then returned to the table. He picked up a railway guide and searched for some information inside it. Then he looked at a typewritten list of names. With a pen, he made a mark against one of the first names on the list.
It was Thursday, 30 June.
I had forgotten about the anonymous letter which Poirot had received, and the importance of the 21st. On the 22nd, Poirot received a visit from Chief Inspector Japp of Scotland Yard. We had known the Inspector for many years, and he welcomed me warmly.
'What a surprise!' he cried. 'It's just like the old days, seeing you with Monsieur Poirot again. You're looking well, too. Your hair is just getting a little thin. Well, that's what happens to all of us.'
I always brushed my hair carefully across the top of my head, so I wasn't very pleased that Inspector Japp had noticed my thinning hair. But I decided not to get upset.
'Yes, we're all getting older,' I agreed.
'Except for Monsieur Poirot,' said Japp, smiling at my friend. 'His hair and moustache look wonderful. And since he retired, he's become very famous. Train mysteries, air mysteries, high society deaths - oh, he's here, there and everywhere. Have you heard about his anonymous letter?'
'I showed it to Hastings the other day,' said Poirot.
'Of course,' I said. 'I'd completely forgotten about it. What was the date in the letter?'
'Yesterday,' said Japp. 'That's why I've come here. I rang the police in Andover to see it anything had happened. But the letter is certainly a joke. A shop window was broken by children throwing stones, and a few people got drunk, but that's all.'
'I am very glad about that,' said Poirot.
'We get lots of letters like that every day, said Japp, 'from people who have nothing better to do. They don't mean any harm. They're just looking for a bit of excitement.'
'I have been foolish to think that the matter was so serious,' Poirot agreed.
'Well, I must go,' said Japp, laughing. 'I just wanted to stop you worrying.'
After the Inspector had left, Poirot said, 'He does not change much, the good Japp, eh?'
'He looks much older,' I said. And his hair is going grey,' I added nastily.
'You know, Hastings, I have a very clever hairdresser,' said Poirot. 'He could put some false hair onto your head and brush your own hair over it -'
'Poirot!' I shouted. 'I'm not interested in your hairdresser. What's the matter with the top of my head?'
'Nothing - nothing at all,' said Poirot quickly.
'Well,' I said, feeling a little calmer. 'I'm sorry that that anonymous letter didn't lead to an interesting crime.'
'Yes, I was wrong about that,' said Poirot. 'I am too suspicious.'
The telephone rang and Poirot got up to answer it. 'Allo' he said. 'Yes, it is Hercule Poirot speaking.'
He listened for a minute or two and then I saw his face change.
'Mais oui… Yes, we will come… Naturally… It may be as you say… Yes, I will bring it. A tout a l'heure then.'
He put down the phone and came across the room to me.
'That was Japp speaking, Hastings. He had just got back to Scotland Yard. There was a message from Andover…'
'Andover?' I cried excitedly.
Poirot said slowly, 'An old woman has been found murdered. She had a tie tobacco and newspaper shop. Her name is Ascher.'
I think I felt a little disappointed. I had expected something very unusual. The murder of a shopkeeper didn't sound very interesting.
Poirot continued in the same serious voice, 'The Andover police believe they know who did it. It seems that the woman husband gets drunk and behaves badly. He has said several times that he would kill her. But the police would like to have another look at the anonymous letter I received. So I have said that you and I will go down to Andover at once.'
I felt a little more excited. Perhaps the murder of the old woman wasn't very interesting, but it was still a crime. It had been a long time since I had mixed with crime and criminals.
I wasn't really listening to Poirot's next words. But later I remembered them very clearly.
'This is the beginning,' said Hercule Poirot.
مشارکت کنندگان در این صفحه
تا کنون فردی در بازسازی این صفحه مشارکت نداشته است.
🖊 شما نیز می‌توانید برای مشارکت در ترجمه‌ی این صفحه یا اصلاح متن انگلیسی، به این لینک مراجعه بفرمایید.