سرفصل های مهم
فصل 09
توضیح مختصر
زمان مطالعه

18 دقیقه

سطح

ساده
دانلود اپلیکیشن «زیبوک»
این فصل را می‌توانید به بهترین شکل و با امکانات عالی در اپلیکیشن «زیبوک» بخوانید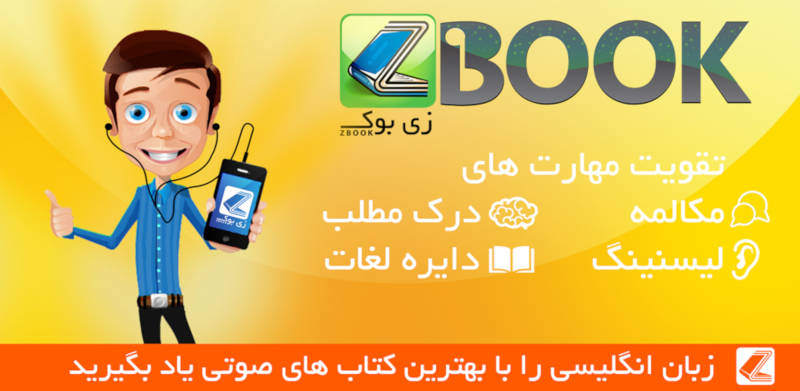 متن انگلیسی فصل
CHAPTER NINE
The Hunt Begins
'I know nothing about this man,' said Thora Grey.
'No, no, mademoiselle,' said Poirot. 'That is not true. Each one of us knows something about him. I am sure that the knowledge is there.'
Clarke shook his head.
'We don't know anything. None of us has ever seen him or spoken to him. We've tried to remember everything again and again.'
'Not everything!' said Poirot. For example. Miss Grey told us that she did not see or speak to any stranger on the day that Sir Carmichael was killed.'
Thora Grey nodded. 'That's quite right.'
'Is it? Lady Clarke told us, mademoiselle, that from her window she saw you standing on the front doorstep talking to a man.'
'She saw me talking to a strange man?' The girl seemed very surprised. 'Lady Clarke has made a mistake. I never - Oh! I remember now! How stupid! But it wasn't important. Just one of those men who come round selling stockings. I was crossing the hall when he came to the door.'
Poirot put his hands to his head. Everyone stared at him.
'Stockings,' he said quietly. 'Stockings… it is the connection - three months ago… the other day… and now. Bon Dieu, yes!'
He sat up straight and looked at me.
'You remember, Hastings? In the shop at Andover. We went upstairs. On a chair in the bedroom was a pair of new stockings. And you, mademoiselle -' he turned to Megan, 'you spoke of your mother who cried because she had bought your sister some new stockings on the day of the murder…'
He looked round at us all.
'You see? It is the same thing repeated three times. That cannot be coincidence. Remember Mrs Ascher's neighbour, Mrs Fowler. She talked about people who were always trying to sell you things - like stockings. Tell me, mademoiselle,' he said to Megan, 'it is true, is it not, that your mother bought those stockings from someone who came to the door?'
'Yes - yes - she did… I remember now.'
'But what's the connection?' cried Franklin Clarke.
'I tell you, my friends, it cannot be coincidence. Three crimes - and each time, a man visits the area selling stockings.'
He turned to Thora. 'Describe this man,' he said.
She looked at him. 'I can't… I don't know how… he had glasses, I think - and an old coat… He wasn't the sort of man you'd notice.'
'You are quite right, mademoiselle,' said Poirot. "'He wasn't the sort of man you'd notice." Yes… You have described the murderer.'
Mr Alexander Bonaparte Cost sat without moving. His breakfast lay cold and untasted on his plate. He was reading a newspaper with great interest.
Suddenly he got up, walked up and down for a minute, then sat down again on a chair by the window. He rested his head in his hands. He didn't hear the sound of the opening door. Mrs Marbury, the owner of the building, stood in the doorway.
'What's the matter, Mr Cust? You haven't touched your breakfast. Is your head hurting you again?'
'No. I mean, yes… I just feel a little unwell.'
'Well, I'm sorry. You aren't going to go away today, then?'
Mr Cust jumped up quickly.
'No, no, I have to go. It's business. Very important business.' His hands were shaking. 'I'm going to - Cheltenham.'
He said the word so strangely that Mrs Marbury looked at him in surprise.
'Cheltenham's a nice place,' she said conversationally. She bent down and picked up the newspaper, which was lying on the floor.
'The newspapers are full of these murders,' she said. 'Doncaster - that's the place he's going to carry out his next murder. And tomorrow! It's the races, too. They say that hundreds of police are being brought in - Mr Cust, you do look bad. Really, you oughtn't to go travelling today.'
'It's necessary, Mrs Marbury. When I've promised to do something, I always do it. It's the only way to succeed in in - business.'
'But if you're ill?'
'I'm not ill, Mrs Marbury. Just a little worried about - personal matters. I slept badly.
'I'm really quite all right.'
Mrs Marbury picked up the breakfast things and left the room. Mr Cust took out a suitcase and packed some clothes. Then he unlocked a cupboard. He took out about twelve flat boxes and put them in the suitcase, too.
Lily, Mrs Marbury's daughter, came out of another room.
'Where are you going this time, Mr Cust?,' she said. 'To the seaside again?'
'No, no - er - Cheltenham.'
'Well, that's nice, too. But not quite as nice as Torquay. I want to go there for my holiday next year. You were probably quite near where the murder was - the ABC murder. It happened when you were down there, didn't it?'
'Er - yes. But Churston's ten or eleven kilometres away.'
'How exciting. Perhaps you passed the murderer on the street!'
'Yes, perhaps,' said Mr Cust. He smiled a strange smile.
'Oh, Mr Cust, you don't look well,' said Lily.
'I'm quite all right, quite all right. Goodbye, Miss Marbury.'
He picked up his suitcase and hurried out of the front door.
'Funny old thing,' said Lily Marbury to herself. 'He looks half mad.'
Inspector Crome said to his assistant, 'Get me a list of all the companies who make stockings. And I want a list of all their agents who go to people's houses selling the stockings.'
'Is this for the ABC case, sir?' asked the assistant.
'Yes. One of Hercule Poirot's ideas.' The Inspector's voice was not very enthusiastic. "It's probably not important, but we have to check everything.'
'Right, sir, Mr Poirot's done some good work in the past, but I think he's a bit old now, sir.'
'He loves to get attention,' said the Inspector. 'But he's not as clever as he wants people to think. Now, the arrangements for Doncaster…'
Lily Marbury was dancing with her boyfriend, Tom Hartigan. As they danced, they talked.
'I saw old Mr Cust this morning,' said Tom. At Euston Station. He was looking lost, as usual. First he dropped his paper and then he dropped his ticket. I picked it up. He thanked me, but I don't think he recognised me.'
'Did you say Euston or Paddington?' asked Lily.
'Euston.'
'That's strange. I thought trains went to Cheltenham from Paddington.'
'That's right. But old Cust wasn't going to Cheltenham. He was going to Doncaster. I saw his ticket.'
'Well, he told me he was going to Cheltenham. I'm sure he did.'
'No - you're wrong. He was going to Doncaster.'
'Oh, Tom, I hope he won't get murdered. Doncaster is where the ABC murder is going to happen.'
'Cust will be all right. His name doesn't begin with a D.'
'He was down near Churston at Torquay when the last murder happened.'
'Was he? That's a coincident, isn't it?' Tom laughed. 'He wasn't at Bexhill before that, was he?'
'He was away… Yes, I remember he was away,' said Lily, 'because he forgot his swimsuit. Mother was mending it for him.'
'Well, if he wanted his swimsuit, he was at the seaside. Lily,' said Tom with an amused look, 'perhaps old Mr Cust is the murderer!'
'Mr Cust wouldn't hurt anything or anyone,' laughed Lily.
They continued to dance.
Doncaster!
I shall, I think, remember 11 September all my life. We were all there, at the St Leger - Poirot, myself, Clarke, Fraser, Megan Barnard, Thora Grey and Mary Drower. But what could any of us do? Thora Grey was the only person who might be able to recognise the murderer. She wasn't calm and quiet now. She was almost crying, and her hands were shaking.
'I never really looked at him,' she said. 'What a fool I was! Even if I see him again, I might not recognise him. I've got a bad memory for faces.'
Poirot put his hand gently on her shoulder, 'Now, little one, don't be upset,' he said kindly. 'If you see this man, you will recognise him. We have had a lot of bad luck, and our murderer has had a lot of good luck. But now I believe that our luck has changed! The clue of the stockings is the beginning. Now every thing will go wrong for him! He, too, will begin to make mistakes…'
We had agreed that we would walk round as many streets as possible, and later, position ourselves in different parts of the race-course. I had suggested that I should go with one of the ladies, and Poirot had agreed with my idea.
The girls went to put on their hats. Franklin Clarke started to talk to Poirot.
'Listen, Monsieur Poirot. You went down to Churston, I know, and saw my brother's wife. Did she say - I mean, did she suggest - ?'
He stopped, embarrassed. Poirot looked at him with an innocent face.
'Did she suggest - what?'
Franklin Clarke's face was rather red.
'It's about Thora - Miss Grey,' he said. Poirot looked surprised. 'Lady Clarke got certain ideas in her head. You see, Thora - Miss Grey - is rather a good-looking girl - and Lady Clarke became jealous. After Car's death, she got very upset. Of course it's partly the illness and the drugs.
'My brother always said that Miss Grey was the best secretary he ever had - and he was very fond of her, too. But there wasn't any romantic relationship between them. Look,' - he put his hand in his pocket -'here's a letter I received from my brother when I was in Asia.'
You may remember Thora Grey? She is a dear girl and a great help to me. She loves beautiful things and shares my enthusiasm for Chinese art. I was very lucky to find her. No daughter could be closer to me.'
'You see,' said Franklin. 'My brother thought of her like a daughter. I wanted to show you this, because I didn't want you to get the wrong idea about Thora from anything that Lady Clarke said.'
Poirot returned the letter.
'You can be sure,' he said, smiling, 'that I never allow myself to get the wrong idea from anything that anyone tells me. I form my own judgements.'
The girls came back and we left the room. Then Poirot called me back.
'Which lady do you intend to go with, Hastings?' he asked.
'Well - I - er - I hadn't thought about it yet.'
'What about Miss Barnard?'
'She's rather an independent type,' I said.
'Miss Grey?'
'Yes. She's better.'
'Hastings, you are not being honest with me,' said Poirot. 'All the time you wanted to spend the day with Miss Grey 'Oh, Poirot!' I said.
'I am sorry to upset your plans,' said Poirot, 'but I request you to go with Mary Drower - and I must ask that you do not leave her.'
'But, Poirot, why?'
'Because, my dear friend, her name begins with a D. We must be very careful.'
I realised that Poirot was right. If A B C hated Poirot, he might be watching his movements. He might kill Mary Drower to show Poirot that he was cleverer than my friend.
I promised to do as Poirot asked.
مشارکت کنندگان در این صفحه
تا کنون فردی در بازسازی این صفحه مشارکت نداشته است.
🖊 شما نیز می‌توانید برای مشارکت در ترجمه‌ی این صفحه یا اصلاح متن انگلیسی، به این لینک مراجعه بفرمایید.