سرفصل های مهم
فصل 06
توضیح مختصر
زمان مطالعه

17 دقیقه

سطح

سخت
دانلود اپلیکیشن «زیبوک»
این فصل را می‌توانید به بهترین شکل و با امکانات عالی در اپلیکیشن «زیبوک» بخوانید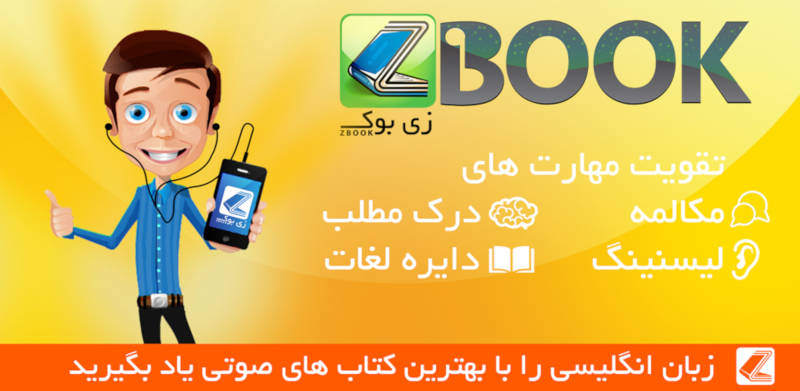 متن انگلیسی فصل
CHAPTER SIX
The Sponge Bag
'A small dark man with a high voice,' said M. Bouc when the conductors and Hildegarde Schmidt had left the carriage. 'That is the enemy that Ratchett described! But where is he now? He didn't leave the train, but he isn't on the train either.'
'Like you, I am very confused,' said Poirot. 'In this situation, it is always best to return to the facts that we can be sure about.
'Fact one: Ratchett, or Cassetti, was murdered in his bed last night, with twelve knife wounds in the chest. Fact two: his watch had stopped at a quarter past one -'
'So that gives us a definite time for the crime,' said M. Bouc. 'Not necessarily,' said the detective. 'It is possible that the murder happened earlier or later than that time, and that the murderer has left us the watch as a false clue. There is also the information from Dr Constantine, that at least two of the wounds were made some time after Ratchett was already dead.'
'And what about the man in the conductor's uniform?' asked M. Bouc. 'He is fact three.'
'Not so fast, my friend. We must first examine the evidence carefully. Hardman, the detective, spoke of this man. Should we believe him? I think we should, because his story - that he was hired by Ratchett - could easily be disproved by a quick phone call to McNeil's in New York. And we have other evidence that his story is true, from Hildegarde Schmidt. Her description of the man in the conductor's uniform matches Hardman's description exactly. And there is also the button found in Mrs Hubbard's compartment. So we have three separate pieces of evidence for this man with the high voice.'
'Yes, yes, my friend,' said M. Bouc impatiently. 'We all agree that he exists. But where did he go?'
'Perhaps he is two people. I mean, he is both himself - the small, dark man feared by M. Ratchett - and a passenger on the train, looking so different that Ratchett did not recognise him.'
'But the men on the train are all tall,' said M. Bouc, '- except the servant Masterman, and he is unlikely to be our murderer.'
'The man may actually be a woman,' said Poirot. 'That would explain the high voice.'
'But it would not explain the wounds that did not bleed,' said Dr Constantine. 'We must not forget those.'
'I have forgotten nothing, Doctor, but I have not yet found the solution that I am looking for. Perhaps the woman in the red dressing gown, seen by several passengers including me, is our second murderer - the one who made those wounds, Doctor. If we believe the female passengers, nobody has a red dressing gown. So where is it now? And where is the conductor's uniform with the missing button?'
'Ah!' cried M. Bouc, jumping to his feet. 'We must search all the passengers' luggage.'
M. Poirot stood up too. 'I can guess where you will find the uniform,' he said. 'It will almost certainly be in the compartment of Hildegarde Schmidt.'
'How -' began M. Bouc, but he was interrupted by screams from the corridor. The door flew open and Mrs Hubbard ran in.
'It's too horrible!' she cried. 'In my sponge bag. My sponge bag! A great knife - with blood all over it.'
Then she suddenly fell forwards and dropped heavily into the arms of M. Bouc.
M. Bouc moved the woman to a chair, with her head on the table, and followed Poirot out of the door.
Dr Constantine called for a waiter. 'Keep her head like that,' he said, then hurried after the other two.
There was a crowd of people outside Mrs Hubbard's compartment, wanting to see what the screams were about. Michel opened the door for the detective and his two friends. 'The knife is there, Monsieur. I have not touched it.' Hanging on the handle of the door into the next compartment was a large sponge bag. Below it, on the floor, was a sharp knife, covered in dried blood. Poirot picked it up carefully.
'What do you think, Doctor? Did this knife kill Ratchett?' Constantine's examination did not take long. 'Yes. All the wounds on Ratchett's body could be made with that knife.'
'So,' said M. Bouc, 'the man passes through this compartment on his way to the corridor. He notices the sponge bag and hides the knife inside it. Not even realising that he has woken Mrs Hubbard, he quickly leaves.'
'Yes, no doubt,' said Poirot, but his mind was clearly on other matters. He was staring at a door bolt thirty centimetres above the handle where the sponge bag was hanging.
His thoughts were interrupted by the tearful return of Mrs Hubbard. 'I'm not going to spend another night in this compartment,' she said. 'I wouldn't sleep in here again if you paid me a million dollars. Oh, if my daughter knew -'
Poirot said loudly, 'Your luggage will be moved immediately, Madame.'
Mrs Hubbard's crying stopped. 'Really?' she said. 'Then I feel better already.'
Poirot told Michel to move her luggage to compartment number 12, in the next carriage. The detective then showed her to her new compartment himself. She looked around happily.
This is fine,' she said. 'And it faces the other way, so it feels quite different from my old compartment. Oh, I still can't believe that there was a murderer in there!'
'The bolt on the door still confuses me, Madame,' said Poirot. 'You were in bed, so you couldn't see it?'
'That's right, because the sponge bag was there.'
Poirot picked up the sponge bag and hung it on the door handle. 'I see,' he said. 'The bolt is just underneath the handle, so it is hidden by the sponge bag.'
'Exactly. But the Swedish lady said that it was bolted.'
'She made a mistake, I suppose,' said Poirot.
'Well, it was rather stupid of her, I think.'
Mrs Hubbard began to worry about the delay to the train. 'I can't possibly get to my boat in time. This is just too terrible -'
M. Poirot interrupted her before the tears returned. 'You have had a shock, Madame. Perhaps we should get you a cup of tea.'
'A coffee would be better. Thank you.'
As the coffee was brought to Mrs Hubbard, Poirot asked for permission to search her luggage. She agreed willingly, but nothing of interest was found. A search of Mr Hardman's compartment was no more successful, but in Colonel Arbuthnot's luggage he discovered a packet of pipe cleaners that were exactly the same as the one found at the crime scene.
Poirot went next to the compartments of Count and Countess Andrenyi. As he entered, the Count was sitting near the door, reading a newspaper. His wife was curled up in a chair near the window. It appeared that she had been asleep.
A quick search followed. 'Here is a label all wet on your suitcase, Madame,' said Poirot as he lifted down a blue bag.
She did not reply, but stayed curled on her chair, showing no interest in the visitors.
The next compartment was shared by Mary Debenham and Greta Ohlsson. Poirot explained his purpose. 'After we have examined your luggage, Miss Ohlsson, perhaps you could visit Mrs Hubbard. We have moved her into the next carriage, but she is still very upset. It might help her to talk to someone.'
The kind Swede wanted to go and see Mrs Hubbard immediately. She left her suitcase unlocked in the compartment for Poirot's search. This was quickly done and the detective turned to Miss Debenham. She was staring at him.
'Why did you send Miss Ohlsson away?' she asked him.
'To help the American woman,' he replied.
'A good excuse - but still an excuse.' She smiled. 'You wanted to speak to me alone, didn't you?'
'I do not plan as carefully as you think, Miss Debenham.'
'Please - I am not stupid. For some reason, you have decided that I am responsible for this horrible crime.'
'You are imagining things.'
'No, I am not imagining things. Let's not waste time. Say what you want to say.'
'As you wish, Mademoiselle. On the journey from Syria, we stopped at Konya and I went for a walk on the platform. I heard you say to Colonel Arbuthnot, "Not now. When it's all over. When it's behind us." What did you mean by those words?'
She said very quietly, 'Do you think I meant - murder?'
'I am asking you what you meant.'
She sat silently for a minute, lost in thought. Then she said, 'Those words had a meaning that I cannot tell you, Monsieur. I can only promise you that I never saw this man Ratchett in my life until I saw him on this train.'
'You refuse to explain those words?'
'I must, I'm afraid. There was something that I had to do -'
'And now you have done it?'
'What do you mean?'
'There was a delay before we arrived in Istanbul. You were very upset - you, who are always so calm. You lost that calm.'
'I did not want to miss my connection.'
'But the Orient Express leaves Istanbul every day of the week. Missing the connection meant a delay of only twenty- four hours. On this train, again we have had a delay - a more serious delay. But this time your behaviour is very different. You are not impatient at all. You are quite calm.'
Miss Debenham's face was red. She was not smiling now. 'You do not answer, Mademoiselle?'
'I'm sorry. What do you want me to tell you?' For the first time she showed signs of losing her temper.
'Tell me why your behaviour is so different.'
'I cannot tell you. There is nothing to explain.'
'It does not matter,' said Hercule Poirot. 'I will find out.' He turned and left the compartment.
In the next compartment, Hildegarde Schmidt was waiting for them. After looking through her luggage, Poirot turned to M. Bouc. 'You remember what I said? Look here a moment.' There was a brown conductor's uniform untidily placed inside the maid's suitcase.
The maid suddenly looked frightened. 'That is not mine!' she cried. 'I have not looked in that case since we left Istanbul.' Poirot touched her arm gently and said, 'Do not worry. We believe you. The man in this uniform had hoped not to be seen. After he ran into you in the corridor, he needed to hide his uniform. He saw that the door to your compartment was open, so he quickly took it off and threw it on top of your suitcase.' He held up the jacket. A button, the third down, was missing. In the pocket was a conductor's key.
'With that, he could lock and unlock any door in the carriage,' cried M. Bouc.
'Now we must find the red dressing gown,' said Poirot.
The next compartment was Mr MacQueen's, and after that Masterman's and the Italian's. Nothing of interest was found in their luggage, and there were no more compartments to search.
'What shall we do now?' asked M. Bouc.
'We have collected all the evidence that we can. We will go now to the restaurant carriage and think. But I will need cigarettes. I will meet you there in a few moments.'
Poirot returned to his own compartment to get cigarettes from his suitcase. As he opened the case, he sat down suddenly and stared. Placed tidily among his things was a red dressing gown with a Chinese picture on the back.
مشارکت کنندگان در این صفحه
تا کنون فردی در بازسازی این صفحه مشارکت نداشته است.
🖊 شما نیز می‌توانید برای مشارکت در ترجمه‌ی این صفحه یا اصلاح متن انگلیسی، به این لینک مراجعه بفرمایید.