سرفصل های مهم
فصل 05
توضیح مختصر
زمان مطالعه

5 دقیقه

سطح

ساده
دانلود اپلیکیشن «زیبوک»
این فصل را می‌توانید به بهترین شکل و با امکانات عالی در اپلیکیشن «زیبوک» بخوانید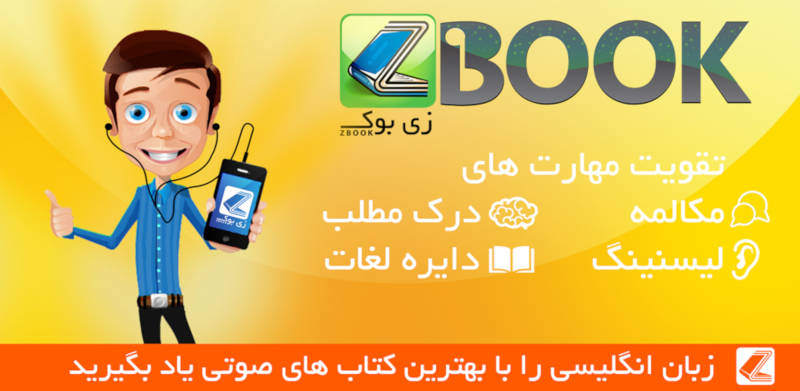 متن انگلیسی فصل
Chapter five
Myer and Myer
I woke up with a terrible pain in my head. I was lying on the floor outside the front door of Miss Elaine Garfield's apartment. I looked around. The man with the gun and his red-haired friend had left. I was alone and I had a terrible headache. I got up slowly and felt my head gently, to see if there was any blood. There wasn't any blood, but my head was still very painful. I decided to go back to the office and go to bed.
There was no sign of the porter at the entrance to the Manson Building. I walked out of the door and across to the old grey Chrysler. I drove slowly back to the office.
The telephone was ringing when I arrived at the office. I went in quickly and answered it.
'Samuel speaking.'
'Listen, Samuel,' replied a voice. 'Forget about Elaine
Garfield. We hurt you a little in her apartment. If you don't forget all about Elaine Garfield, we'll hurt you a lot more.'
'Who are you?' I asked.
But there was no answer. The man had put down the telephone.
I decided to do what the man had told me. I would forget all about Elaine Garfield - for ten hours. After a good night's sleep, I would look for Elaine Garfield. I would also try to find the man with the gun and his friend, Jo. I lay down on the hard, low bed and went straight to sleep.
I woke up the next morning at eight o'clock. I felt my head carefully, but it did not hurt so much now.
I left the office and went across the street to the cafe where I usually had breakfast. I drank a glass of orange juice, ate some fresh toast and drank several cups of coffee.
I read the morning newspapers. There was a lot of news, but nothing about Miss Elaine Garfield. I looked at my watch, left the cafe and walked over to the Chrysler.
By nine o'clock, I was outside the Title Insurance Building. At three minutes past nine, I was standing outside the door of Myer and Myer, Attorneys. At twenty past nine, I was still standing outside the door. Nobody had arrived yet to work. At nine thirty, the first secretary arrived and, at eighteen minutes to ten, I was sitting in Mr Myer's office.
'Well, Mr Myer,' I said, 'my name's Samuel and I'm a private detective.'
'I'm pleased to meet you,' Mr Myer said politely. He was about fifty-five years old, with a grey suit, grey hair and a grey face.
'Does Miss Elaine Garfield work here?' I asked.
'Yes, she does,' Mr Myer said, 'But she hasn't been to work since last Monday. Why do you want to see Elaine?'
'Her sister has asked me to help find her,' I replied. 'Can you think of anything Elaine said or did which could explain her disappearance?'
Mr Myer scratched his head.
'No,' he said, 'I'm afraid I can't help you.'
'Who did Elaine work with?' I asked.
Mr Myer looked at me.
'Why do you say, "Who did Elaine work with?" and not "Who does Elaine work with?" Elaine's not dead, is she?' he asked.
I looked straight back at Mr Myer.
'I don't know if Elaine is dead or not,' I said. 'Would you be very sad if she was dead?'
'Yes, of course I would be sad!' Mr Myer replied angrily. 'Are you trying to suggest that I know where Elaine is?'
I smiled.
'Now don't get excited, Mr Myer,' I said. 'Can you tell me the name of anyone who works with Elaine - anyone who shares a desk with her or works in the same room?'
'Yes,' Mr Myer said, 'that's easy. Elaine shares a room with Suzy Graham.'
I got up.
'Thank you very much, Mr Myer,' I said. 'Where is Suzy Graham's office, please?'
'It's along the corridor,' said Mr Myer 'the third door on the left.'
I thanked Mr Myer again and walked to the door.
'Oh, Mr Samuel,' Mr Myer said, 'I'm sorry that I got angry, but you understand that I don't want…'
'Yes, I understand,' I interrupted. 'You don't want dirty private detectives in your nice, clean office.'
I walked out of Mr Myer's office and banged the door behind me. I walked slowly down the corridor and knocked on the third door on the left.
'Come in,' said a voice.
So I went into the room.
'Are you Suzy Graham?' I asked.
'Yes,' said the girl sitting at the desk. 'I'm Suzy.'
I smiled at her. Suzy, was the kind of girl everyone smiled at. She was small and slim and had a pair of beautiful, brown eyes.
'What can I do to help you?' Suzy asked.
I smiled again.
'I'd like to ask you some questions, Miss Graham.'
'Don't call me Miss Graham,' the girl said, 'you can call me Suzy.'
'Well, Suzy,' I said, 'I would like to ask you some questions about a friend of yours. Her name is Elaine Garfield.'
Suzy stopped smiling.
'Yes, all right,' she said. 'But I don't want to talk about Elaine here in the office.'
'Right,' I replied, 'I'll tell you what we'll do. We'll go out and find a cafe. I'll buy you a cup of coffee and you can tell me about Elaine. All right?'
Suzy cheered up and looked much happier.
'I'd like to have a cup of coffee,' she said, 'but Mr Myer might get angry if I leave the office.'
'Don't worry about Mr Myer,' I said, with a big smile. 'Mr Myer and I are great friends.'
مشارکت کنندگان در این صفحه
تا کنون فردی در بازسازی این صفحه مشارکت نداشته است.
🖊 شما نیز می‌توانید برای مشارکت در ترجمه‌ی این صفحه یا اصلاح متن انگلیسی، به این لینک مراجعه بفرمایید.