سرفصل های مهم
فصل 11
توضیح مختصر
زمان مطالعه

14 دقیقه

سطح

سخت
دانلود اپلیکیشن «زیبوک»
این فصل را می‌توانید به بهترین شکل و با امکانات عالی در اپلیکیشن «زیبوک» بخوانید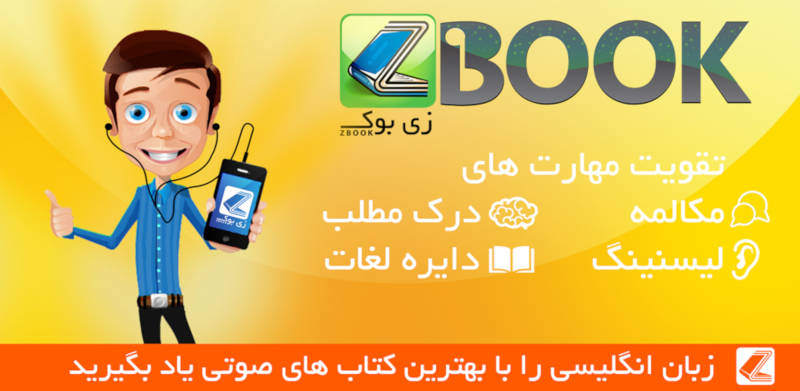 متن انگلیسی فصل
Chapter eleven
Progress
It was time to see how Stella had been doing at the Romanov house with the computer files. As Kamenev's car rolled along Shore Boulevard, I was thinking about the case. I told Kamenev my theory.
"Victor, I think we have enough new information to encourage the police to follow a new line of investigation. We now know that Jose left the bar with a guy who has local criminal connections. Zernov doesn't sound like the type of guy who'd rescue someone from a beating purely out of warm, sympathetic feelings toward his fellow men. So my theory is that Zernov saw an opportunity to use Jose as the fall guy."
"But what about all the evidence against your client? The forensics? And the murder weapon?" asked Kamenev.
"It'd be quite easy for Zernov to kill Romanov," I explained. "Then, for him to wipe the gun clean, grip Jose's hand around it, leaving his fingerprints on the gun. Even easier to do if Jose was already unconscious."
Back at the house, Stella had found something. A file protected by a password. Whatever she tried, family names or place names, she couldn't open the file. I glanced around the room. There were a number of photographs of old Russia. Opposite the desk was a picture of a wide avenue in a major city.
Mrs. Romanov noticed me studying the picture. "Poor Alexei loved that street scene," she said. "It's the Nevsky Prospekt in old St. Petersburg. That's an idea! Why don't you try typing in 'Nevsky Prospekt'."
"Could you spell that out for me?" asked Stella.
Again, the computer denied us access. Stella keyed in the words individually, but still no success. Mrs. Romanov had another suggestion.
"That street is named after the Russian national hero, Alexander Nevsky. Try his name," suggested Mrs. Romanov.
Stella keyed in the words. This time the protected file opened. There were lists of dates going back over the past two years at regular intervals. Next to some of the dates were Russian names, sometimes with local addresses. By some of the names there was a capital 'M' with a question mark. The most recent date was last Friday. There were also a couple of future dates with an 'M?' next to them. The first of these was Saturday March 16th.
"What do you make of that?" asked Stella.
"Well, 'M' could stand for Mossolov," said Kamenev.
"OK. If we assume that Zernov works for Mossolov," I said, "and if we can find out what sort of operation Mossolov is running, then things should fall into place."
Mrs. Romanov had been examining the names and dates in the computer file. "Mr. Marley, I know some of these names. Some of them are people who Alexei helped through the Immigrant Welfare Society. This one here, Boris Tchernov, I know he entered the country illegally. Could Mossolov be smuggling in Russian immigrants? Could these be the dates when they were brought in?"
"It's possible, but we'd still need more proof," I answered. "I'd like to talk to Tchernov, but it would be helpful if you would accompany me, Mrs. Romanov, so there's someone he knows and trusts. But that will have to wait until tomorrow. It's time I had another talk with Captain Oldenberg. Stella, would you print me out a couple of hard copies of that file?"
We said our goodbyes to Mrs. Romanov and left with Kamenev in his car. Kamenev dropped us off at Police Plaza in Manhattan.
A sergeant led us to Oldenberg's office. Oldenberg was sitting with his feet up on the desk and didn't bother to remove them when we entered.
"Please don't stand up just for us, Oldenberg," I said.
"What made you think I would?" growled the captain. "I don't suppose you want some coffee."
"Thanks for the hospitality, but if it's NYPD coffee we'll do without it."
"Sensible decision. Now what can I do for you, Marley?" he asked, at last removing his feet from the desk.
There was the usual expression on the captain's face which seemed to say that life and work were an annoyance, and I wasn't making things any better. It was time to get him interested.
"The Odessa Steps, Brighton Beach," I began. "You remember I told you that Jose pulled that baseball bat off the wall and then got out of that bar unharmed? Well, the reason was that he had a protector."
"Go on, Marley. You're beginning to interest me," said Oldenberg.
"I also got a witness, but I doubt whether he'd give a statement to the police. A bartender saw Jose leave the bar with a big, smartly dressed guy. We have a name - Nick Zernov. He's part of a local gang."
"How do you spell that?" asked the captain.
There was a rare burst of energy from Oldenberg as he swung around in his chair to the computer and typed in the name. A list of names came up on the screen, including a Nicholai Zernov.
"He's known as Nick, so this Nicholai could be the guy," I suggested.
Oldenberg opened the file. The photo matched the bartender's description. Zernov had a long criminal record. Like the bartender in the Odessa Steps had said, he was a guy to avoid. He'd been charged with murder but found not guilty and had served a four-year prison sentence for robbery.
"Oldenberg, I'm positive that's the guy who killed Romanov," I said. "Would you print me out a couple of copies of the picture?"
"So if he is, where's your proof?" demanded Oldenberg. "I don't have anything to charge him with."
"Well, let's provide you with more new evidence," I continued. "You already know about the warning note which Mrs. Romanov found in her husband's jacket. I've found the guy who wrote it - a Victor Kamenev, who owns Kamenev Finance. He has a lot of contacts in the Russian community. He discovered that Romanov had been doing some personal investigation into what could be an illegal immigrant-smuggling operation. But his questions had really bothered someone by the name of Mossolov. Kamenev knew Mossolov was angry, so he sent the warning note to Romanov."
"OK, let's check to see if there's anything on this Mossolov," said Oldenberg. He typed in the name, but the screen remained blank. He paused and thought for a moment.
"If I'm going to charge Zernov, I need solid evidence. We have nothing on him except for the fact he left the Odessa Steps with De La Cruz. It'll be easier to find evidence against Zernov if he's under the impression that De La Cruz is charged with murder. You see where this is leading, Marley?"
"You mean the official NYPD line is that Jose is the killer, case closed. The unofficial line is that the investigation quietly continues," I suggested.
"You got it," said Oldenberg. "I'll have a police surveillance team watch Zernov's movements without being seen."
Suddenly Stellas cell phone rang. She rushed out into the hallway to answer it. There was a scream of joy followed by rapid Spanish conversation. She rushed back in to the room with tears in her eyes and grinning broadly.
"Nat! That was Mom. Jose's going to be all right. He regained consciousness this afternoon and he's been talking to her. The doctors think the operation was a success."
"That's great news, Stella. Now if you'll excuse us, Oldenberg, we need to get over to the hospital."
"OK, Marley," said Oldenberg. "I'll call the guard and tell him to expect you."
The rush hour traffic was crawling through Manhattan. To avoid the chaos on the streets, we took the subway uptown from City Hall to 103rd Street. From there it was only a few blocks walk to the hospital. Stella ran on ahead. I finally reached Jose's room, and through the window saw Stella sitting beside the bed smiling at Jose. I knocked softly on the door. Stella came out into the hall.
"Nat," said Stella, "strict orders from the nurse. Don't get Jose over-excited. He can talk but it's all a big effort. He just needs plenty of rest. We've only been allowed ten minutes."
Jose recognized me as I walked in. "Nat, thanks for what you did on the roof. It's all a bit vague, but I'm told you saved my life."
"Don't worry," I replied. "Everything's OK now."
"What do you mean 'OK'?" he asked, trying to sit up in bed. "I'm facing a murder charge!"
"Come on, Jose. Just lie down and try to relax," said Stella. "You've got to rest." She smiled at him and gently stroked his hand.
As soon as Jose was calmer, I spoke to him again. "Jose, we've spent the last week investigating. We're turning up new evidence all the time. Just trust us. We're doing everything possible to clear your name. I want you to concentrate on recovering. Be a good patient."
"Nat, I can remember something," said Jose. "When I woke up in the bar, Miguel and Carlos weren't around. I stood up but lost my balance. I reached out and grabbed the first thing I saw to stop myself from falling. It came off in my hand. Then there I was, lying on the floor with all these angry guys looking at me. I can't remember what happened after that."
"Thanks, Jose," I said.
It was time to leave Jose to rest. I succeeded in persuading Stella to go home. Before going back to Queens, I thought I should stop by at East 43rd Street to check if there had been any messages. An email had arrived from Commander Lockhart of the U.S. Coast Guard. It read: Dear Mr. Marley
Please contact me as soon as possible. We have some new evidence here that may be connected with the wrecked lifeboat and fatalities at Jones Beach. It's a Russian fishing boat, which was wrecked on Jones Beach last night. I'd like to show it to you.
Best wishes Jim Lockhart
Commander, U.S. Coast Guard Group Moriches
I was very interested indeed. I called Lockhart immediately to confirm that I would be there in the morning. Enough investigating for one day. It was time to go home.
مشارکت کنندگان در این صفحه
تا کنون فردی در بازسازی این صفحه مشارکت نداشته است.
🖊 شما نیز می‌توانید برای مشارکت در ترجمه‌ی این صفحه یا اصلاح متن انگلیسی، به این لینک مراجعه بفرمایید.