سرفصل های مهم
فصل 08
توضیح مختصر
زمان مطالعه

14 دقیقه

سطح

خیلی سخت
دانلود اپلیکیشن «زیبوک»
این فصل را می‌توانید به بهترین شکل و با امکانات عالی در اپلیکیشن «زیبوک» بخوانید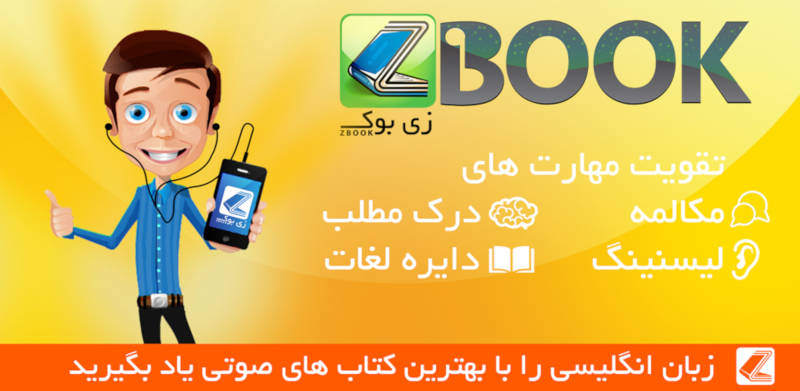 متن انگلیسی فصل
Chapter eight
Mrs. Romanov
It was one of those March mornings when the weather still hadn't made up its mind if it's the depth of winter or the beginning of spring. An icy wind was cutting across Manhattan. A few snowflakes were falling from the heavy, gray clouds. I'd arranged to meet Stella at Metropolitan Hospital, where she'd been at Jose's bedside with her mom. Stella was waiting outside the main entrance, shivering with cold.
"You'll catch your death of cold out here, Stella," I said.
"I prefer it out here. Right now I've had enough of hospitals. I've just been with Jose for an hour. There's no change. Still in a deep coma. Just the same as before. At least the police are being more relaxed about access now that he's unconscious."
"I'd like to see him anyway now that I'm here," I said.
We made our way up to Jose's room. As usual, the police guard was on duty outside the room. Through the window, I could see Stella's mom at the bedside, talking to the unconscious Jose.
"See that, Nat? Mom spends hour after hour chatting to him. She's convinced she's getting through to him. But I haven't noticed any kind of response."
"Let's hope it does some good," I said.
I didn't feel it was appropriate to enter the room. Jose was with his family. I knew that the unconscious brain can still be active and functioning. I just hoped he was receiving something, something that might get though whatever block was keeping him from regaining consciousness.
Yesterday, Oldenberg had emailed me a letter of introduction to a Commander Lockhart of the U.S. Coast Guard, who was based at the Moriches Coast Guard Station. I'd already made an appointment to talk to him about the Jones Beach wreck. The wrecked lifeboat was now being stored at Jones Beach Coast Guard Station, and I had arranged to meet Lockhart there. I was curious to examine it and prove any new Russian connections. As far as this investigation was concerned, it was all a very long shot. It could easily be a pointless visit. But I felt we should be doing something for Jose.
The subway was clear of the worst of the rush hour crowds. As the number four train sped downtown toward midtown Manhattan, I thought over what I knew about Jose's night out in Brighton Beach. If only he would regain consciousness, then he might recall something relevant.
From 51st Street, an E train took us west across town to Penn Station, where we took a Long Island Rail Road train to Freeport. A forty-minute journey, but quicker and cheaper than any cab. As the train made its way through the suburbs of Queens, I noticed Stella biting her lip. I know that little habit of hers; it means something is on her mind.
"Are you OK, Stella?" I asked.
"This past week, Nat, has been a total nightmare. I'm tense and anxious all the time. We seem to be getting nowhere fast. I know it's not your fault, you're doing everything you possibly can, but there are times when I feel like tearing my hair out and screaming."
"Don't give up hope, Stella," I said. "I won't let Jose down, believe me. I'm positive the evidence is out there. The pressure's getting me down too. If this was an ordinary, everyday investigation, I'd be able to walk away from it and put it right out of my mind. But it's there with me all the time. If I wake up in the middle of the night, I'm thinking about it. We'll crack this case somehow."
We took a cab from Freeport to the Jones Beach Coast Guard Station, where we were welcomed by the officer responsible for Long Island South, Commander Lockhart, a tall, fit-looking man in his fifties.
"Pleased to meet you, Mr. Marley," said Lockhart, shaking my hand with a firm grip. "Captain Oldenberg asked me to give you every possible assistance."
"Thanks," I said. "This is my assistant, Stella Delgado. We're working on a case that just might have a connection with the recent incident on Jones Beach. As you know, we'd like to see that wrecked lifeboat which was recovered," I replied.
Lockhart took us out to a workshop alongside the Coast Guard building. Inside was part of what had once been a well-built boat. The paint was peeling off it. Some clean fresh wood was visible where the boat had split in two. At the back of the boat were the faded letters. They did look like Russian letters.
Lockhart took a screwdriver from a workbench and pointed at a section of the boat.
"I'd like to demonstrate to you just how poor the condition of this boat is," he announced.
He drove the blade of the screwdriver into the wood. It went through with little effort. The wood was completely rotten.
Stella gasped. "Those poor guys!" she exclaimed. "They wouldn't have had a chance."
"This boat was no more than a floating grave," Lockhart continued. "It's completely falling apart."
"What about the four guys who were found on Jones Beach?" I asked.
"I have the full autopsy details in my office. Shall we go there and I'll show you?" he suggested.
Inside his office, Lockhart sorted through a pile of documents.
"Here we are. Cause of death: exposure and drowning. They must have floated for as long as they could. Maybe holding on to what was left of the boat. But the chance of survival in those temperatures would have been very slight," he said.
"Was there any form of identification on the bodies?" asked Stella.
"All that was found were some Russian labels on their clothes, and a Russian Orthodox cross. But otherwise, we've no identification. We're running a check with the Russian authorities, but these things take time."
"Off the record, what do you think really happened to these guys?" I asked.
"Our guess is an illegal immigration operation," Lockhart began. "They probably paid a huge amount of money for the privilege of being smuggled from Russia into the U.S.A. In cases like these, another bigger boat would be involved, probably a small fishing boat. They remain offshore, then transfer the immigrants into smaller boats."
"Are you talking about occasional incidents or regular shipments of immigrants?" I asked.
"We suspect regular traffic. We've had a number of reports of suspicious activity from routine Coast Guard patrols. The Coast Guard has carried out a number of search and seizure operations at sea, but our resources are limited. For every illegal immigrant we seize, there could be others slipping through the net. Of course, we question the ones we catch, but never learn anything really useful, like names of the people behind the operation."
"Thanks," I said. "This has been very useful. If I discover anything relevant, I'll let you know."
"Mr. Marley, whoever put any people into that boat might as well have been holding a gun to their heads," said Lockhart. "You realize there could still be more bodies? It could take time before they're all washed onto the beach."
From Jones Beach, we took a cab to Brighton Beach. The heavy clouds had begun to lift slightly and the occasional ray of sunshine was breaking through. Our next appointment - with Alexei Romanov's widow - had to be handled very delicately.
The Romanov house was situated in a wealthy neighborhood of Brighton Beach, off Shore Boulevard. Large houses with well-cared for gardens. None of the trees had been optimistic enough to think about bursting into leaf yet. The temperature couldn't have been much above freezing. The door was answered by a maid who took our names and left us waiting in the entrance hall.
Soon, she returned and led us into an elegantly furnished dining room. Mrs. Romanov then entered - a tall gray-haired woman wearing a black dress with a simple gold pin fastened at her throat. In her face, you could see the grief that she must have been going through.
"Ms. Delgado and Mr. Marley. Welcome. Do sit down," she said.
"We realize that this is not an appropriate time to visit," began Stella. "We're aware of the good work your late husband did with newly arrived Russian immigrants, and we'd like to offer our deepest sympathies."
"Thank you. You're most kind," she said.
"Our visit concerns Russian immigrants who may have been attempting to enter the country illegally. You may have heard about the bodies found on Jones Beach?" asked Stella.
Mrs. Romanov nodded.
"They were probably young Russian men," Stella continued. "The boat they were sailing in was in a completely unseaworthy condition. Whoever was behind this immigrant smuggling operation had surely sent these boys to their deaths."
Mrs. Romanov frowned. I could see we had her attention. "But this is dreadful! Can I be of any assistance?" asked Mrs. Romanov. "Poor Alexei would have moved heaven and earth to bring the people responsible to justice."
I judged it was the right time to make my move.
"I realize that this is not a suitable time to ask this question, ma'am," I said. "We know your husband was active with the Immigrant Welfare Society. Could he possibly have made any enemies in the Russian community? You see, there could be some connection between your husband's death and these poor boys found on Jones beach."
I really couldn't be absolutely sure of my facts here, but again, there was no harm in taking a chance if we were going to make any progress with Jose's case.
"The police have already asked me all about…" began Mrs. Romanov. She then paused and gave me a hard stare. "I don't think you're being completely truthful with me, Mr. Marley. What is the real reason for your visit?"
It was time to put all our cards on the table.
"Mrs. Romanov, I apologize. Yes, I have been less than honest. I am a private investigator representing my client, Jose De La Cruz, who, as you know, has been charged with the murder of your late husband. I do not believe that your husband was the victim of a simple street crime. I suspect your husband had discovered something that put his life in danger."
Mrs. Romanov's face grew pale. She sat silently and still as I continued. "We also have to admit that our interest in this case is personal. Our client, Jose De La Cruz is Ms. Delgado's younger brother."
Stella turned to face Mrs. Romanov.
"Believe me, Mrs. Romanov, this is difficult for me too. As God is my witness, my brother is not a killer. Just a gentle, harmless, ordinary guy who must've been in the wrong place at the wrong time," said Stella.
I continued, "As far as the NYPD are concerned, they've found their killer, but I'm not convinced. I am asking for your help in finding your husband's real killer or killers. I can't be more honest than that."
مشارکت کنندگان در این صفحه
تا کنون فردی در بازسازی این صفحه مشارکت نداشته است.
🖊 شما نیز می‌توانید برای مشارکت در ترجمه‌ی این صفحه یا اصلاح متن انگلیسی، به این لینک مراجعه بفرمایید.