سرفصل های مهم
فصل 16
توضیح مختصر
زمان مطالعه

19 دقیقه

سطح

سخت
دانلود اپلیکیشن «زیبوک»
این فصل را می‌توانید به بهترین شکل و با امکانات عالی در اپلیکیشن «زیبوک» بخوانید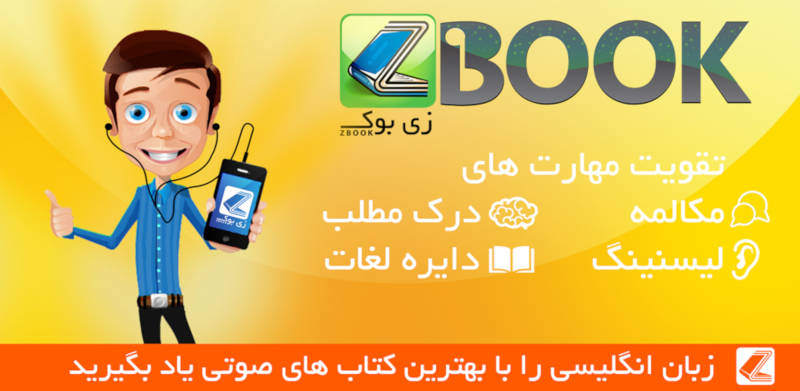 متن انگلیسی فصل
Chapter sixteen
Face to face
Time seemed to drag as Joe and I sat waiting in the car, in a parking lot off Neptune Avenue. Joe had brought a police radio with him so we could listen in on the action. I didn't want to feel we were missing any of the excitement. Soon after ten o'clock, we received a report of the first definite sighting from Oldenberg. Coast Guard observers had watched a small boat land a party of ten men and four packages at the eastern end of Fire Island. A white Ford truck had arrived, driven by a tall, heavily built guy who matched Zernov's description. The truck had picked up the men and the packages and had been spotted leaving Fire Island. Later, Oldenberg informed us that the truck was now on Long Island Highway 27, heading toward Freeport. The NYPD helicopter was following its movements at a safe distance.
It was around eleven o'clock when we heard that the truck was approaching the Coney Island area. The helicopter pilot was having trouble following the vehicle. An ocean storm was brewing, and a lot of fog was rolling in. Not ideal conditions for surveillance from the air.
The pilot now reported that the truck was on the eastern side of JFK airport, on the Belt Parkway, which circles the coast around Jamaica Bay. Frequent banks of fog continued to make observation from the air a problem. Then we heard a panicky note in the pilot's voice. "Captain Oldenberg, we're losing him… No, there he is again…"
This is getting difficult. There's more fog ahead. Lost him. No, we've got him again. Captain, we may not be able to keep the suspect under surveillance. The truck's heading east on the Belt Parkway now. I suggest you move all units now to the Belt Parkway exits for Coney Island."
Finally we heard the pilot admit defeat. "Captain Oldenberg, we've lost him."
There was radio silence for a time. Then a sighting of the truck leaving the Belt Parkway at exit seven and heading towards Ocean Parkway.
A call from Oldenberg: "Marley, the truck's in Coney Island, on Ocean Parkway. I have one unit already following, and I'm ordering all units in. I'll keep you posted."
We continued listening in on the police radio. At first everything went smoothly until the intersection at Brighton Beach Parkway. An officer was speaking to Oldenberg: "Captain, we have the suspect in sight. We're about fifty yards behind. Red light, coming to a stop. Hey! He's run right through the red light."
"Try and follow," ordered Oldenberg.
Suddenly, over the radio, we heard the scream of tires followed by two impacts of steel against steel. Then silence.
"Captain Oldenberg," said the officer. "We just ran into the side of a cab, and our other car is buried in the back of our car. Nobody hurt, just shaken up. Sorry, but both cars are out of action."
"Where's the third car?" shouted Oldenberg. "Get after the suspect!"
"Sorry Captain. The traffic's now at a standstill at the intersection. Nothing's moving. The third car can't get through. We've lost him."
"Hell!" swore Oldenberg.
A moment later, Oldenberg called me on the cell phone. "Marley. I hate to admit this…"
"But you've lost the suspect," I finished for him. "We know, Oldenberg. We've been listening in on the police radio. Joe and I are going to cruise around the neighborhood, just in case we spot something. I suggest you do the same."
I asked Joe to head towards Surf Avenue. Soon we were passing by the amusement parks, with the ghostly shapes of the big wheels and roller coasters appearing out of the fog.
As we made our way along the avenue, I started thinking about the surveillance photographs of Zernov. Suddenly, every piece in the puzzle joined together to give me a complete picture. That photograph of Zernov outside a set of gates. I thought back to our tour of the sights of Coney Island. The old Thunderbolt roller coaster. The gates with the peeling paint. Boris Tchernov's statement that they were taken to some sort of factory building with a railroad track on the floor. I knew then where they had to be.
"Joe, the old Thunderbolt roller coaster. And step on it."
The car sped towards West 16th Street, off Surf Avenue. As we approached the roller coaster, the ruined structure gradually came into focus through the fog. I told Joe to kill the headlights as we neared the gates. All was quiet and the street was deserted.
Signs reading 'Dangerous structure - No admittance' were attached to the fence surrounding the old ride. The gates were at least ten feet high but with Joe's help I climbed over. On the other side, there was a lock and key with a thick steel chain. I tried the key in the lock. It turned without any effort. This entrance was obviously used regularly. I opened the gates to let Joe through.
We looked around us. Now, there was sufficient moonlight to provide better visibility. About seventy-five yards away, I spotted a white Ford truck and a limo parked alongside a one-story building in the shadows of the roller coaster structure. No lights could be seen.
A door opened. A sudden flash of light from the interior of the building, then darkness.
"Get down!" I whispered to Joe. We dived for cover behind an ancient roller coaster car. I looked over the edge and watched. It was Zernov. He started to walk in the direction of the gates, shining a flashlight from side to side. We kept our heads low as the ray of light was directed towards us. Then he went back inside. My mouth was dry and my heart was beating like a drum.
"Joe, we need back-up. Zernov's in there, and presumably Mossolov. There could be more of the gang inside."
I called Oldenberg and gave him our location. "When you arrive, I want you to park so your car's blocking the gate, OK? Same for the other police car. Then we'll have the exit sealed. But hurry!"
Oldenberg made rapid time. Two minutes later we heard the deep hum of the engine. Oldenberg and his sergeant slipped inside the gates.
"Over here," I whispered to Oldenberg. "Where's the other car?" I demanded. Oldenberg spoke urgently into his cell phone. His officers had gone to the wrong roller coaster.
Oldenberg considered the situation for a moment, then announced: "We're going in. All the evidence should be there. Any delay could mean we lose the key players. You with me, Marley?"
"All the way, Oldenberg."
We hurried over to the door of the building. From inside, we could hear conversation in Russian, and laughter. Although there were only the four of us, we had the element of surprise.
Oldenberg, the sergeant, and Joe had their weapons ready. Oldenberg nodded to his sergeant, who kicked the door wide open. We rushed inside. The sergeant shouted: "Police! Don't move! Hands in the air!"
For a second, the scene before us seemed to be frozen in time. The building was lit by oil lamps. Ten young men were sitting on benches around a table, drinking coffee and eating sandwiches. Zernov, who was sitting at another table, stared at us in disbelief. The big man from the photographs was there sitting next to Zernov. The woman with long dark hair was standing behind them. On the floor was the railroad track which Tchernov had mentioned. In a corner lay an old roller coaster car, on its side. The place must have been the repair workshop.
The woman didn't seem to be alarmed at all. Zernov looked towards her, with a confused expression, as if expecting instructions. Then she turned towards Zernov and screamed: "Don't just stand there. Do something!"
He suddenly got up and reached for his gun, but before he could aim it, two shots rang out. He spun around with the impact of the bullets. Then he crashed to the floor, firing his gun wildly. A bullet passed through one of the oil lamps, smashing the glass. A cloud of gunsmoke hung in the air.
The place now seemed unnaturally quiet. For a second everyone stood motionless. Then we rushed forward. There were two bullet holes in Zernov's chest. Blood was dripping from his mouth and he was gasping for breath. He didn't look as if he had long to live. Meanwhile, the woman had thrown herself to the ground and had landed in a pool of rust-colored, oily water. As she raised herself, her face and hair and were dripping with the orange-black liquid.
I looked at the guy still sitting at the table. "Are you Mossolov?"
He stared at me, almost paralyzed with fear. "I'm just the driver," he stammered. "Don't shoot me."
The woman was now wiping the oil from her face. She looked down at her feet, not making eye contact with anybody.
Then, a slight movement from Zernov. With a painful effort, he slowly pointed a bloody finger towards the woman. Then the gasping stopped. His eyes open wide in a lifeless stare.
We looked at the woman in astonishment. Was she Mossolov? She remained standing there, looking down at the floor. The woman's handbag was lying on the table. I quickly found a driver's license: Katarina Mossolov. I showed the document to Oldenberg. "Let me introduce you to Mossolov," I said.
"Well, would you believe it!" exclaimed Oldenberg.
Everybody's attention was focused on Mossolov. But suddenly there was the sound of rapid footsteps. "Hey, where's the driver?" asked the sergeant urgently. From outside, we heard the sound of a motor. Then tires spinning and screaming as the limo raced to the gates.
"He won't get far," remarked Oldenberg.
Then came the crash of breaking wood and bending metal. Footsteps running down the street. A shout: "Police! Stop right there!" The other police car had finally arrived.
"They've got him," said Oldenberg. "From the sound of the crash, that's another NYPD car out of action. Still, cars are replaceable, good officers aren't."
I had one last favor to ask Oldenberg. "Before you charge Mossolov, I want a word with her. Just trust me, OK?"
She looked at me blankly. Oily liquid was still dripping from her hair.
"I don't enjoy being threatened," I said to her coldly. "The last time I met your man Zernov, he promised to break my legs if I didn't behave. Now look at him. The NYPD already has enough evidence against you to put you away for a very long time. The only choice you have is to cooperate. Unless you'd like my muscle man Joe to help persuade you."
I must have sounded convincing. I knew it was an empty threat, but she believed me. She looked around in alarm. Joe grinned unpleasantly at her to back up the message.
"So tell me. Did you have Romanov murdered?" I asked.
"All right. I admit it. I ordered Romanov's death," she said in a low, tired voice. "He knew too much and had been asking too many questions about my operation. Nick was carrying out my orders. But the fool made everything too complicated. I told him to make it look like a simple car-jacking. Nothing fancy. Then he found that stupid drunk in the Odessa Steps. I don't know who was more stupid, Nick or the drunk. Not that it matters any more."
I had the confession I wanted. Case closed. "Oldenberg, did you catch all that?" I asked.
"Everything, Marley. And I didn't hear you making any threats. May I congratulate you."
That was a compliment indeed, coming from the captain.
"Thanks. She's all yours now. Will you arrange the immediate release of De La Cruz? He'll need a statement to the effect that he was wrongfully arrested and charged, and of course an official apology from the NYPD. His lawyer will also be asking for financial compensation for wrongful arrest."
"You got it," replied Oldenberg.
My hands started to tremble violently. I knew that old familiar reaction to shock. I felt a wave of exhaustion going through my body. But there were still two more things I had to do; first a call to Mrs. Romanov.
"Mrs. Romanov? I know who murdered your husband. Nick Zernov acting under the orders of a Katarina Mossolov, the woman behind the immigrant smuggling. Zernov is now dead and Mossolov is under arrest. You'll get a full report on Monday."
"Thank God you're safe," said Mrs. Romanov. "I can't thank you enough."
And a call to Stella. "It's Nat. We have all the proof. Jose's going to be a free man. We've cleared his name."
"Oh, Nat, I'm so relieved. I don't know what to say. It's like huge weight's been lifted from me. I'll have to phone around to all the family right now."
"You do that, Stella. I'll see you on Monday."
I took one last look around the repair shop. The glow of the oil lamps, Zernov lifeless on the floor, dead eyes staring into empty space, Mossolov now in handcuffs, with an expression of complete disbelief. The illegal immigrants were still sitting at the table, looking around in shocked silence. What an introduction to the U.S.A., the land of opportunity! Time to get back to some of that predictable, routine work like divorce, bad debts, and missing persons. It was safe and dull, paid the bills, and didn't involve being shot at.
"Come on, Joe. That's quite enough excitement for one night. Let's go home."
مشارکت کنندگان در این صفحه
تا کنون فردی در بازسازی این صفحه مشارکت نداشته است.
🖊 شما نیز می‌توانید برای مشارکت در ترجمه‌ی این صفحه یا اصلاح متن انگلیسی، به این لینک مراجعه بفرمایید.