سرفصل های مهم
فصل 06
توضیح مختصر
زمان مطالعه

10 دقیقه

سطح

خیلی سخت
دانلود اپلیکیشن «زیبوک»
این فصل را می‌توانید به بهترین شکل و با امکانات عالی در اپلیکیشن «زیبوک» بخوانید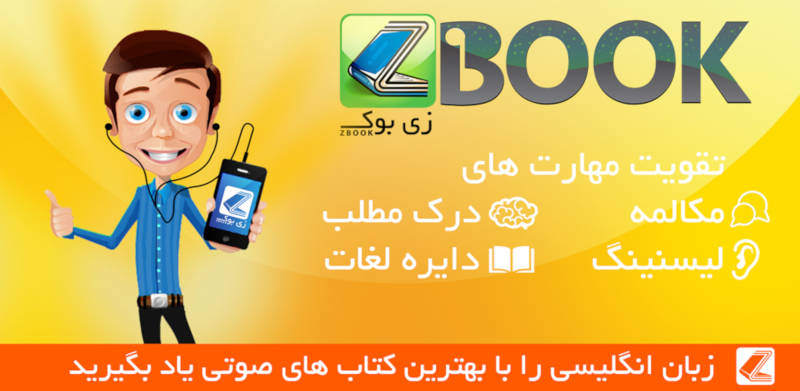 متن انگلیسی فصل
Chapter six
The Odessa Steps
Monday morning, back at the office on East 43rd Street. I was going to be all alone. Stella had stayed overnight at Metropolitan Hospital. Her brother had come out of surgery but was still unconscious. It was still too early to tell whether the surgery had been a success.
I was now convinced that someone wanted a convenient fall guy to take the blame for Romanov's murder. Maybe Jose had simply been unfortunate enough to be in the wrong place at the wrong time. Just a harmless guy enjoying an evening out with his buddies. Now he was facing a murder charge. The problem was our total lack of evidence. The whole thing made me angry. But I couldn't allow that anger to affect my judgment.
Meanwhile, I'd done a little research on the cross that Edie Tilden had seen on the body on Jones Beach. It was definitely Russian - the design used in the Russian Orthodox Church. It was likely that the letters on the lifeboat were also Russian.
I now had photographs of Jose, Miguel, and Carlos. I'd phoned all the bars in the area and had finally discovered one run by a baseball enthusiast - the Odessa Steps. I decided it was time to take a trip to Brighton Beach and follow the movements of the three friends on Wednesday night. There was a small chance I'd pick up a few pieces of evidence.
As I was getting ready to leave, I had a surprise phone call. Edie Tilden, the elderly woman I'd met at Jones Beach.
"Mr. Marley? Edie Tilden. Remember me?" she asked.
"It's kind of hard to forget you," I replied.
"You're not going to believe this, but I found two more bodies on the beach. Cold and stiff, they were!"
I gripped the phone tightly. "Now don't get over-excited. Just describe what you saw. Don't dramatize."
"Well, it was early this morning. I was out to see what the morning high tide had washed up along the shore. And then I found them. Two more young men. About five-hundred yards east from where the boat was wrecked," said Edie.
Edie went on to describe them. The two young men could have been anywhere in their twenties. Like the other two bodies, they were very thin. They were wearing cheap casual clothes: jeans, denim jackets, T-shirts, and running shoes. Clothes worn by young men everywhere; nothing specific to go on here.
"Did you notice any jewelry or identifying marks? Like scars?" I asked.
"No, nothing like that," she said.
"Thanks Edie. That's good work. You should have been a detective. Keep on with the beachcombing. Call me anytime you see something suspicious, will you?"
I was very curious. A murder in Coney Island, and now four bodies washed up on Jones Beach. Romanov was a respected member of the Russian community. And it looked like the four dead men found on Jones Beach were also Russian. Was there a connection?
I was wondering how those boys had died. Drowned accidentally in a storm or what? I called the Coast Guard press officer, who had prepared a news release. He promised to email it to me immediately. As I put the phone down, the email came through.
U.S. Coast Guard Group Moriches
Press Release
Incident at Jones Beach, Long Island
The Coast Guard Service is currently investigating the wreck of a lifeboat discovered on Jones Beach and also the discovery of four bodies nearby. The victims are white, male, and aged between twenty and thirty.
The wreck is being investigated as suspicious for the following reasons:
No boats have been reported missing.
No person has been reported missing at sea.
The boat was not in seaworthy condition.
No registration details are available for the boat.
If you have any information that would be of assistance to the U.S. Coast Guard, please contact Commander J. Lockhart, U.S. Coast Guard Station Moriches, Long Island, New York.
I printed out the email and put it aside to read again later. It was time to go Brighton Beach and pay a visit to the bar where Jose had fallen asleep. I took an express Q train from the 42nd Street subway station. As the train made its way through the suburbs of Brooklyn, I glanced through the Daily News. Nothing more on the Romanov story.
I got out at the Brighton Beach subway station and started working my way along the avenue, inquiring at bars whether Jose and his buddies might have been drinking there. It was just before noon so the bars were still quiet. A couple of bartenders vaguely recognized the photographs but couldn't provide me with anything useful.
I finally arrived at the Odessa Steps. Inside, the walls were covered with baseball souvenirs: picture after picture of the famous Brooklyn Dodgers teams who dominated the American baseball scene in the 1940s and 50s. I ordered a beer and sat down to take in the atmosphere. The lunchtime crowd was arriving and the bar was becoming noisy with Russian conversation. At the next table, one of the staff had a collection of tools on the table and also, a beautiful antique baseball bat. He was preparing to put it on the wall.
"Excuse me," I said. "I'm interested in the bat. I bet it has a history. Something new for the baseball exhibition, huh?"
"This bat, mister, was used in the final game of the 1955 World Series," proudly replied the bartender, "when the Brooklyn Dodgers beat the New York Yankees. It's my boss's favorite piece. He paid a fortune for it."
"At today's prices, I'm sure he did," I said.
"Well, that was back in the 1980s, so it isn't a new piece. We've had it up here in the bar for years. You're not going to believe this, but Wednesday night last week, some joker pulled it off the wall."
"No kidding! Whoever it was would've been lucky to get out of here alive," I commented.
"I guess so," he said.
I showed him my investigator's license, and also the photos of Jose and his buddies.
"Did you happen to see these three guys in here on Wednesday?" I asked.
He immediately pointed at Jose's picture. "Hey, that's the guy who grabbed the bat!"
"What time was this?"
"Had to be nine o'clock. I remember because it was just before my break," the bartender replied.
"What happened to this guy after he tried to take the bat?"
So far the bartender had been talkative. Now he looked nervous and started to hesitate. "Er… I must have been on my break. Look, why don't you ask my colleague behind the bar. He'll remember."
The conversation with the other bartender followed the same pattern. His memory was perfectly clear up to the point when Jose took the bat. Mysteriously, they both suffered from total memory loss after that. Were they hiding something? Or were they scared of something? I was certain about one thing. If a stranger walked into this bar and attempted to steal one of their sports treasures, they'd be lucky to get away unharmed. Was it possible Jose received those throat and head injuries in the bar?
I didn't think I was going to find out anything more, but at least I had made some progress. Jose and his buddies had definitely been in the bar. I had a time, 9:00 PM, when Jose must have woken up, and in his confused state made a grab for the bat. But why wouldn't the bartenders reveal anything more? I stayed at the bar and ordered a roast beef sandwich and fries. While I was waiting for the food, I made a call to Stella at Metropolitan hospital. Jose was still in intensive care, slipping into a coma, a state of deep unconsciousness.
"Nat," said Stella. "My mom's going to take over for me at the hospital. I'll be going home soon to get some sleep. I'm just exhausted. But I'll be at the office first thing tomorrow."
"You know you don't have to if you want to keep your mom company," I said.
"Nat, I'm depending on you to clear Jose's name and prove his innocence. Let's get on with this investigation. I'm going to be right there with you."
مشارکت کنندگان در این صفحه
تا کنون فردی در بازسازی این صفحه مشارکت نداشته است.
🖊 شما نیز می‌توانید برای مشارکت در ترجمه‌ی این صفحه یا اصلاح متن انگلیسی، به این لینک مراجعه بفرمایید.