سرفصل های مهم
فصل 04
توضیح مختصر
زمان مطالعه

8 دقیقه

سطح

خیلی سخت
دانلود اپلیکیشن «زیبوک»
این فصل را می‌توانید به بهترین شکل و با امکانات عالی در اپلیکیشن «زیبوک» بخوانید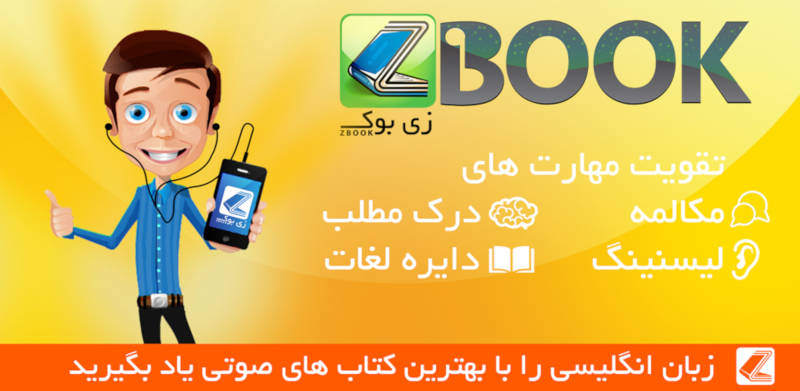 متن انگلیسی فصل
Chapter four
East Harlem
"Oldenberg," I began, "you've got a confused guy in a hospital bed with serious head injuries, and you add to the misery with a murder charge!"
"Just doing my job, Marley," he replied. "Following procedure."
"Who's the murder victim?" I asked.
"A guy by the name of Alexei Romanov, some businessman from Brighton Beach."
The same guy I'd read about in the Daily News. "OK, Oldenberg. You'd better explain how you reached the conclusion that my client's a killer."
Oldenberg went on to give me the details. The cause of death was a shot to the head from the pistol which was found in the car. Jose's fingerprints were on the handle and trigger. The results of the forensic tests proved that he was the attacker. Romanov's blood was found on Jose's jacket. Also, the NYPD had positive identification of a wallet found in his possession - it belonged to Romanov. The police had the murder weapon, the killer, and forensic evidence. As far as Oldenberg was concerned, the investigation was closed. I had serious doubts. All the evidence pointed toward Jose, but what was the motive?
"OK, Oldenberg. Have you established a motive?" I asked.
"Maybe he saw the opportunity to get some easy money - a carjacking, I guess," he answered.
Again, I wasn't convinced. Could a sleepy drunk possibly be capable of carjacking and murder? "What do you mean, 'I guess'? Where's the supporting evidence? Do you have witnesses?" I asked.
"Who needs witnesses with the amount of evidence piled up against him?" Oldenberg asked.
No point in continuing the conversation. I'd learned enough. The significant point was the lack of witnesses. Oldenberg obviously thought that the forensic evidence was enough to prove Jose was guilty. Someone must have seen Jose and his buddies celebrating that night. I'd have to go to Brighton Beach to do some of my own investigating.
Meanwhile, I needed to check on Jose. A call to the hospital confirmed that his condition was stable, but the doctors were still keeping him under observation. It seemed unlikely that he would be allowed to leave the hospital. But Jose was better off there than in a cell. Another call, this time to Stella. I brought her up to date on developments. I also needed to get a clearer picture of exactly what had happened on Wednesday night. I had to speak to one of Jose's buddies. Stella promised to set up a meeting with them as soon as possible.
A few minutes later, Stella called back.
"Nat? I've set up a meeting with Carlos and Miguel. Can you get over here now?… Yes?… Good. We'll be at my mom's apartment, 1295 First Ave, apartment 104, on the tenth floor. That's the East River Housing, on First Avenue between 102nd and 105th Streets. We'll be expecting you. Call me on my cell phone if you have any problem finding it.
There wouldn't be any problem. The area was Spanish Harlem, and I'd walked most of those streets when I was an NYPD patrolman. My only hope was that his buddies would remember something that had slipped Jose's mind, anything. I took an uptown local train from Grand Central to 103rd Street, then walked the three blocks across town to the East River Housing project. In the space of those seven subway stops, the city changes completely. In Spanish Harlem, there's not a skyscraper in sight. Only a few remaining traditional brownstone houses among the anonymous gray concrete blocks of the housing projects.
I was shown into a comfortably furnished room overlooking the East River, with a view of Wards Island at the southern tip of the Bronx. Jose's buddies were there. Two ordinary-looking guys in their early twenties.
Stella introduced us. "Nat. I'd like you to meet Miguel and Carlos. This is my boss, Nat. He's like family to me, and we're doing everything we can to help Jose. I want you to tell everything to Nat just like you told it to me."
"All of it? Again?" asked Carlos.
"Yes, every bit. You might recall something that could help Jose," she said.
Carlos began. Much of what they said confirmed what we already knew from Jose's story: the interview at the diner, the sightseeing tour of Coney Island, the bars on Brighton Beach Avenue. What I was really interested in was the final bar where Jose had fallen asleep.
"We ended up in this bar that had every kind of vodka you could imagine," continued Carlos. "The bartender in there got friendly when we took an interest in the drinks. He was recommending what to try."
"The name of the bar?" I asked.
"Sorry, Nat. I don't remember," replied Carlos.
"So, some bar, somewhere in Brighton Beach, selling lots of different vodkas. Could be one of many in New York's Little Odessa. Can you remember anything else about the bar?"
"The walls were covered with baseball stuff. Team photos, shirts, bats… that sort of thing. I remember asking the bartender, 'Hey, what's all this? Baseball in the middle of the Russian community?' Apparently the owner's a huge baseball fan."
"Good," I said. "There can't be too many bars like that in Little Odessa. How long did you stay?"
"We tried all these different flavored vodkas. After an hour or so, I knew I'd had too much. My head was spinning. Jose had fallen asleep, and I knew we'd have to help him home. We needed to get sober for the subway ride, so Miguel and I went out to find some black coffee. We found a place that had coffee to go. Carlos waited outside the bar with the coffees while I went inside to get Jose. But there was no sign of him. I asked the bartender, but he didn't know. We just thought he'd woken up and gone home."
"Thanks. You've been a great help. Call Stella if you remember anything more," I said.
Progress at last. I now had a starting point for my investigation. I had to find the bar that Jose and his friends had gone to. Now I had a lead: the baseball connection. Suddenly, my cell phone rang. It was Captain Oldenberg.
"Marley? It's your client De La Cruz. The guy's gone crazy. He broke out of an operating room and somehow climbed up on the roof of the hospital. He's threatening to throw himself off. He might listen to you. Can you come right now and help talk some sense into him?"
مشارکت کنندگان در این صفحه
تا کنون فردی در بازسازی این صفحه مشارکت نداشته است.
🖊 شما نیز می‌توانید برای مشارکت در ترجمه‌ی این صفحه یا اصلاح متن انگلیسی، به این لینک مراجعه بفرمایید.