سرفصل های مهم
فصل 12
توضیح مختصر
زمان مطالعه

17 دقیقه

سطح

خیلی سخت
دانلود اپلیکیشن «زیبوک»
این فصل را می‌توانید به بهترین شکل و با امکانات عالی در اپلیکیشن «زیبوک» بخوانید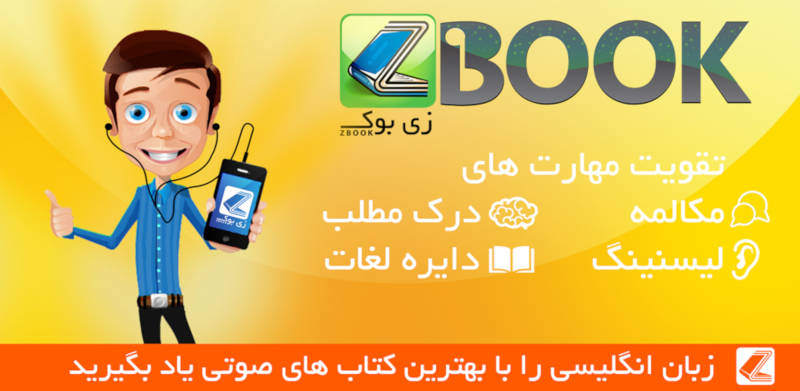 متن انگلیسی فصل
Chapter twelve
Wreck on Jones Beach
After the recent storms, the weather was now calmer, with the prospect of spring in the air. I'd called Stella to tell her I was on my way to Jones Beach to inspect the fishing boat that Lockhart had told me about. Stella's instructions were for her to set up a meeting with Mrs. Romanov that afternoon. Lockhart had arranged to meet me at Babylon Station on the Long Island Rail Road, then to take me across the bay to the eastern end of Jones Beach to the site of the wreck.
It was an ancient-looking rusty boat. The force of the storm had driven it sideways onto the beach above the normal high-tide mark. It lay there on the sand and stones, leaning at a slight angle. Barriers had been set up around the boat. A Coast Guard officer stood by a ladder leading up to the deck. On board, Lockhart gave me the full story of what had happened. The previous day, in the early evening, the boat had been reported to the Coast Guard by a local fishing boat as a potential danger to shipping. Its engine had failed and it was drifting helplessly off Jones Beach. No emergency signals had been received. The crew of the local boat had tried to assist, but the offer of help was rejected. "Have a good look around," said Lockhart. "Tell me what you think."
I'm no sailor, but I wouldn't have felt confident out in the ocean in that boat. It had been some time since anybody had gone fishing in this floating wreck. I stuck my head into a cabin. On a table lay U.S. Navy charts for the south Long Island coast and New York Harbor.
"See those charts?" said Lockhart. "They're all up-to-date."
"What about the crew?" I asked.
"All four crew members were captured. The boat was kept under observation by a helicopter from the Cape Cod Air Station. As you know, there's easy road access to Jones Beach, so we picked them up as soon as the boat was wrecked. They were carrying Russian identification. They claim they don't understand a word of English, so we've arranged for an interpreter. Whether we get anything out of them is another matter. They've been taken to the Coast Guard First District headquarters."
Lockhart led me down below deck. There were a series of cabins fitted with beds with cheap nylon sleeping bags. There were signs of recent occupation. The air smelled of stale tobacco. On the floor lay Russian magazines, playing cards, smashed plates and cups, and the remains of a meal.
"According to my calculations, there's accommodation down here for fifteen people plus crew," said Lockhart. "This could be the boat that those poor Russian boys were in, but I can't prove anything."
"Five bodies so far. So if they had been shipped here on this boat there are potentially more fatalities?" I asked.
"Yes. It's unlikely there would have been any survivors from the lifeboat," said Lockhart.
I accompanied Lockhart up to the bridge. Inside, it was full of sophisticated equipment.
"The boat may look like a wreck, but they've installed the latest satellite navigation system," explained Lockhart.
"Look at this little device. It gives you your exact position wherever you are. My theory is the appearance of this boat is a deliberate disguise. From a distance, it looks like any other fishing boat. A perfect cover for smuggling in illegal immigrants. No ship's log, though, so we have no record of the boat's movements. If you come outside, there's one last thing to show you."
Lockhart took me outside. "Look," he said. "The lifeboat's missing. But I can't prove yet that the lifeboat wrecked on the beach came from this boat."
"So if you have this boat, does that mean it's the end of the smuggling operation?" I asked.
"We can't tell," he replied. "It wouldn't surprise me if they had several boats operating. Also, we have no idea how many smuggling operations are active at one time. We're going to double Coast Guard patrols off the south Long Island shore."
Back in Lockhart's car, I showed him the document from Romanov's computer file.
"Take a look at these dates," I said. "Are there any connections with incidents reported to the Coast Guard or that the Coast Guard has been involved with?"
After examining the list of dates carefully, Lockhart said: "Yes, there's a definite pattern here. Some of these dates match up. Where did you get this information?"
"From the computer files of an Alexei Romanov, who was found brutally murdered last week. I'm reasonably sure he was doing his own investigation of an immigrant smuggling operation. He must have asked too many awkward questions and paid the price."
Lockhart pointed to the final date on the list, which was the next day, Saturday March 16th. "This could indicate another delivery of immigrants will arrive tomorrow."
I told Lockhart about what Edie Tilden had seen at the Fire Island - the big smartly dressed guy looking out to sea through binoculars. "Of course, it could be nothing," I said, "but I suspect he was checking out Fire Island as a possible landing point."
Lockhart unfolded a map of the Long Island beaches. "Let's suppose that a boat is going to be landed on Fire Island. There are lots of beaches but very limited road access across the bay. Any vehicle would have to return via Jones Beach from this point at the tip of Fire Island, and then there are only three points of access back to Long Island. They'd be caught like rats in a trap."
"Maybe, but you still wouldn't catch whoever's in charge of the whole operation," I commented.
Lockhart thought for a moment, then said, "I'll have to contact my superior officer and talk this over. I think the immediate plan of action should be a joint Coast Guard and NYPD operation."
Lockhart dropped me off at Babylon Station. I phoned ahead to Stella and arranged to meet her at Cafe Paris on Brighton Beach Avenue. She had already set up a meeting with Mrs. Romanov at her home. We had names and addresses of people from Alexei Romanov's computer file. To make any progress we would need Mrs. Romanov with us because of her status in the Russian community.
Stella was looking more bright and cheerful. The fact that Jose was at last on the road to recovery must have been a huge relief. Just as we were about to leave the restaurant to see Mrs. Romanov, there was a call from Kamenev. He'd been doing some research and had discovered a company called 'Mossolov Import and Export.' In my experience, a business which describes its function as 'import and export' could mean anything. It was a conveniently vague term that could apply to any number of activities. Was importing immigrants one of them?
"I'll tell you another thing," said Kamenev. "I phoned several times but just got an answering machine each time. When someone finally answered they just hung up without saying a word when I asked to speak to Mossolov."
"Good work, Victor. Do you have an address?" I asked.
The business was located on Brighton Beach Avenue. It would be worth checking out. A guy like Zernov wouldn't act on his own initiative. He wasn't paid to think. He would obey the boss's orders, and that boss could be the mysterious Mossolov. I passed on the information to Captain Oldenberg and also informed him about my meeting with Lockhart. More leads for the NYPD to follow up. Oldenberg promised to put an NYPD surveillance unit in place to watch the office.
At the Romanov house, I described the Russian fishing boat and its probable function to Mrs. Romanov. She listened carefully, obviously upset by what she heard. She turned away and held a handkerchief to her eyes for a moment. Then she turned back to me and told me what progress she had made.
Mrs. Romanov had already made contact with one of the people on the list, Boris Tchernov, a young man her husband had helped personally. She had made an appointment with Tchernov, who would come to her house.
Tchernov was in his late twenties. He was an immigrant who had been in the U.S.A. for almost twelve months. His English was good enough to communicate effectively without the need for an interpreter. He had met Alexei Romanov and was sincerely grateful for all the assistance he had received from the Immigrant Welfare Society.
"Mr. Tchernov, does the name 'Mossolov' mean anything to you?" I asked.
He shook his head. "I've never heard of it."
"What about 'Nick'? 'Nick Zernov'?" I asked.
I could see an anxious expression as I said the name. Tchernov knew all about him.
"I can tell you all about Zernov. Three years ago, I was living in Minsk, back in the old country. It was a hard life. There were ten of us living in a little apartment in one of the old Soviet buildings on the outskirts of the city. I'd always dreamed of a new life in the U.S.A. But it was difficult to emigrate legally. There's a limited number of visas available. I heard some gossip around that there were other means of entering the country. What you needed was three thousand U.S. dollars. A man called Nick visited regularly, made all the arrangements, and promised that jobs would be waiting for us."
Tchernov continued with more details of the operation: "Provided you had the money, no questions were asked. I finally met him. Exactly as I had imagined - well-dressed, successful. He told me stories about the U.S.A., the land of opportunity where any man could realize his ambition - as long as you had the dollars. I worked every hour I could, I borrowed, and, I'm ashamed to say, I stole. I didn't care how I got that cash."
"There was no question of flying us in. We were taken to the Baltic Coast, near St. Petersburg, to an isolated fishing port. I couldn't believe the boat they put us in. The conditions were awful - disgusting food, cold damp cabins, even rats. There must have been twenty of us on board. Crossing the Atlantic, one of the guys became seriously sick. He had terrible stomach pains. We begged the captain to radio for help, but he refused. The guy died after four days. They wrapped him up in an old sheet, tied a lump of concrete to his feet, and dropped him overboard. I don't imagine his family ever got a refund from Nick."
"The Atlantic crossing took about ten days. Most of the time it was stormy, we were exhausted and seasick. Finally we were all put into a small lifeboat in the middle of the night and dropped off on a deserted beach. Nick was waiting there with a truck. We were ordered to get in and lie on the floor and were taken to an empty factory building. I remember there was some sort of railroad track on the floor. We waited there and eventually we were taken in small groups to various addresses in the Brighton Beach and Coney Island area."
"Once we'd arrived, we learned the true reality of our situation. We were in the U.S.A. without entry visas and had none of the standard documentation. In effect, we were non-persons and totally in Nick's power. If I was discovered by the authorities, I could be sent straight back to Belarus. He could exploit us any way he liked. We were given really miserable jobs in kitchens or workshops, working twelve hours a day or more for very little money - and me with a good education. My life was being dominated by him. I escaped but found myself living on the streets."
"I was confused and didn't know how I would cope. Then, I contacted the Immigrant Welfare Society. Mr. Romanov was very kind to me and gave me money for food and rent. Such a good man. He was helping me with my application for a Green Card so I could become a legal resident. I was so shocked when I heard that he'd been murdered. Who could have done such a thing?"
Tchernov had come to the end of his story. I took out Zernov's photograph which we had received from Oldenberg.
"This picture was taken some time ago. Does this guy look anything like Nick?" I asked.
Boris examined the picture closely and handed it back.
"He's put on weight and lost some hair, but that's him."
مشارکت کنندگان در این صفحه
تا کنون فردی در بازسازی این صفحه مشارکت نداشته است.
🖊 شما نیز می‌توانید برای مشارکت در ترجمه‌ی این صفحه یا اصلاح متن انگلیسی، به این لینک مراجعه بفرمایید.