سرفصل های مهم
فصل 05
توضیح مختصر
زمان مطالعه

14 دقیقه

سطح

سخت
دانلود اپلیکیشن «زیبوک»
این فصل را می‌توانید به بهترین شکل و با امکانات عالی در اپلیکیشن «زیبوک» بخوانید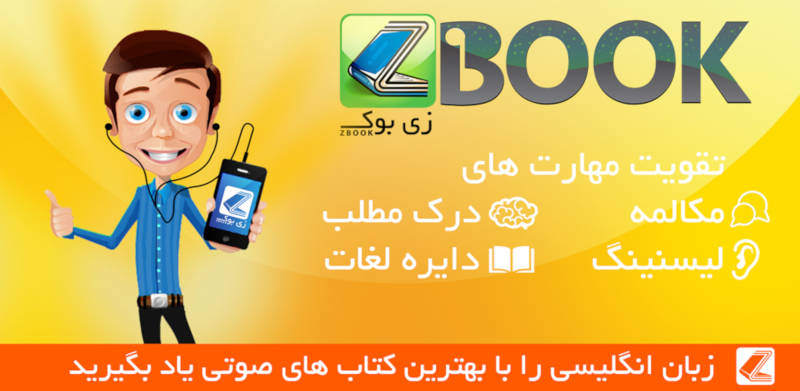 متن انگلیسی فصل
Chapter five
A matter of life or death
Metropolitan Hospital is only three blocks downtown on First Avenue. Stella ran on ahead and I hurried after her. I was completely out of breath when I arrived. Outside the main entrance was a collection of various NYPD vehicles and a Fire Department truck with a ladder. Barriers had been set up around the base of the building with signs that read: 'Police line. Do not cross.' High up on the top of the building, sitting on the edge of the roof, I could make out a figure. It was Jose. If he jumped, there was no way he'd survive.
Among the police vehicles was a large blue van marked 'Tactical Response Unit.' That's police language, which translated means 'a negotiation team.' These are the people whose weapons are words, not guns. They will negotiate for hours or days to prevent a crime or a tragedy. I was relieved to see them here. Those guys are so calm compared to officers like Oldenberg. They wouldn't get impatient watching paint dry. If it takes forty-eight hours to prevent a potential death by talking to the guy, hour after hour, they'll do it. Persuasion, not force, is their philosophy.
Oldenberg was waiting for us outside the entrance. "Er, Marley," he began, "this is kind of embarrassing…"
I cut him off. "Embarrassing? It's a disaster! How on earth did my client end up on the roof?" I demanded. "I thought you had him under twenty-four-hour guard. What's been going on here? Is this another example of NYPD inefficiency?"
As we hurried through the hospital corridors, Oldenberg raised his hands in apology. "I can't offer any excuses. Your client had been taken to an operating room. The police officer was told that De La Cruz was unconscious, so he decided to take an unofficial break outside. The medical team had to leave De La Cruz temporarily while they attended to a more urgent case. During that time, he must have regained consciousness, panicked and gone up to the roof."
An elevator took us up to the top floor. We were taken through a door marked: 'No entry.' At the foot of the stairs to the roof, Dr. Ericson was waiting. She looked nervous and anxious.
"Mr. Marley and Ms. Delgado, thank God you're here. My patient needs people he knows and trusts. You know he should be in the operating room? He was being prepared for surgery before escaping wearing only a surgical gown. He's seriously ill. I'm not trying to be dramatic, but this is a matter of life or death."
"Thanks, Doctor. I understand your concern," I said.
"One more thing, Mr. Marley. There are some curious bruise marks on Mr. De La Cruz's neck. Like someone had gripped him violently. He couldn't have received injuries like that in a car crash."
The doctor put her fingers and thumb around her throat to demonstrate.
"I told Captain Oldenberg, but he didn't seem to take any notice. I don't like that man's attitude."
"Me neither," I replied. "Thanks for telling me. It could be very important."
We climbed the stairs to the roof. Outside, the wind was bitterly cold. A woman was sitting on a low wall a few yards away from Jose. Detective Valdez from the negotiation team. Jose was sitting on the wall, wrapped up in a blanket from the operating room, with one leg hanging over the edge.
Stella and I cautiously made our way along the roof. I don't like heights, especially when the only protection from a fatal drop is a knee-high wall. We sat down beside her.
"Mr. Marley and Ms. Delgado?" she said in a whisper, with her face turned away from Jose. "I'm very relieved to see you here. The more people there are around that Jose knows and trusts, the more likely we are to talk him off the roof. Just keep your distance from him until he's ready to speak to you."
"Jose knows us as Nat and Stella. Are there any other officers up here?" I asked.
"No. I tried to get more in position, but Jose noticed them and started to panic. So I insisted on just one officer, and here I am," Valdez explained.
In situations like this, you never know whether a suicide threat is a desperate call for help, or if it's the real thing. It's a situation where nobody can take chances. The consequences could be disastrous. Detective Valdez continued with the routine that has saved countless lives in this city. The technique was to establish a relationship and gain trust.
"Jose, you know who I am now. I just want to talk," she said.
No response from Jose. He put the blanket over his head, so his face was hidden from view.
"I just want to know if you're listening. Raise a hand if you're listening to me," she asked.
Jose briefly raised his right hand. She continued in the same smooth, calm voice. "I've got some friends of yours here, Stella and Nat. They're worried about you. Do you want to speak to them?"
Again, no response.
Detective Valdez didn't give up. "Jose, just listen. You know these people. They're trying to help you."
Valdez tried patiently again and again. At last a reaction from Jose. He pulled the blanket off, swung his leg back from the edge, and stood up. All he was wearing underneath was a green surgical gown from the hospital operating room. The poor guy must have been freezing.
"What can you do to help me?" shouted Jose. "I got a murder charge hanging over me. What do I have to live for?… My head… I got this pain… It won't go away."
"Speak to him, Nat," whispered Valdez.
I stood up, trying not to look down at the drop below. "Jose, we've got new evidence. I can prove you didn't do it." That wasn't strictly true, but it might encourage him to come down from the roof.
"Then how come they've charged me with murder? How come?" protested Jose.
He threw the blanket over the edge. There was a sudden shock of panic below until it became obvious that it was the blanket rather than Jose that was falling. Then he sat on the wall, with his head down. Again, he swung one leg over the edge.
"What do you think?" I whispered to Valdez.
"Not good, but not a disaster, I'd like Stella to talk to him now," she said.
Stella's voice was cracking with emotion as she spoke. "Jose? Listen to me. I know you didn't do it. You're not a killer. Something happened to you after you left that bar and Nat's going to prove it. We'll get you off this murder charge, I promise."
Silence. Stella appealed to him again. Jose responded at last. "What do you have to promise with?" Now there was a change in his behavior. Words were coming slowly as if speech involved a major physical and mental effort. "I… don't… know… I'm… finished… My head…"
"What's happening?" asked Stella.
"I think he's going to jump," Valdez whispered. "But I don't want to frighten him with any sudden movements. Nat, get ready to grab him, but don't move until I say 'Now'."
Jose's body began to tremble violently. He began to rock his body from side to side.
"I'm… a… no… good… failure…" he muttered.
"Get ready, Nat," whispered Valdez. "Start moving in on him."
Jose continued muttering to himself, with his head lowered. Sometimes what he said made sense, sometimes it was just a confused string of words. I crept along the roof towards him.
"I'm… a… no… good… fail…"
As Jose's voice trailed off into silence, the sideways rocking motion continued. With each swing, the top part of his body hung for a moment over the vertical drop. Then the return swing.
Behind me, Valdez shouted urgently: "This is it. NOW!"
Jose had reached the furthest point of the swing. But this time he didn't return. He was slipping off the edge. I made a dive for his foot and just managed to grab it. Jose was now hanging upside down over the edge. I was also hanging over the edge, with only my knees pressed against the wall preventing me from following Jose. Stella and Valdez were already hanging on to me, but in that position, no one else could reach Jose from the roof. Jose was not light and I could feel my grip slipping. Valdez was screaming to the firefighters below: "Move it! Get that ladder up here before we have a fatality!"
I concentrated all my efforts on keeping my arm locked around his foot. Jose swung in space over the drop. I could feel my muscles aching and weakening. Then out of the corner of my eye, I noticed the ladder swinging round. At the top of the ladder, there was a firefighter, who took Jose's unconscious body into his powerful arms and swung him over his shoulder. As Jose was brought down to safety, a medical team on the ground was waiting to take him straight to the operating room. I pushed myself back from the edge and collapsed behind the safety of the wall.
I opened my eyes to see Stella kneeling beside me. "Nat, are you OK?" she asked. "You were wonderful!"
"Thanks. I'm alright. Just let me lie here. I don't want to see that drop again just yet." I lay there for a while, thinking it was good to be alive, after all. I'd had quite enough excitement for one day.
"Nat, you're a hero," said Valdez.
"Well, if I'm a hero, so are you. You read all the signs that he was going to jump. Anyway, let's get down to the operating room and see what's happening."
We were informed that Dr. Ericson was already operating on Jose. The brain surgery was a delicate procedure which would take hours. There was also a high element of risk. Jose had already put himself in danger by escaping from the operating room. The added stress could only have done further damage. Stella decided to stay at the hospital and wait for news. As I left, she was calling her mother. A better option for me was home, food, beer, TV, and relaxation.
مشارکت کنندگان در این صفحه
تا کنون فردی در بازسازی این صفحه مشارکت نداشته است.
🖊 شما نیز می‌توانید برای مشارکت در ترجمه‌ی این صفحه یا اصلاح متن انگلیسی، به این لینک مراجعه بفرمایید.