سرفصل های مهم
فصل 14
توضیح مختصر
زمان مطالعه

11 دقیقه

سطح

متوسط
دانلود اپلیکیشن «زیبوک»
این فصل را می‌توانید به بهترین شکل و با امکانات عالی در اپلیکیشن «زیبوک» بخوانید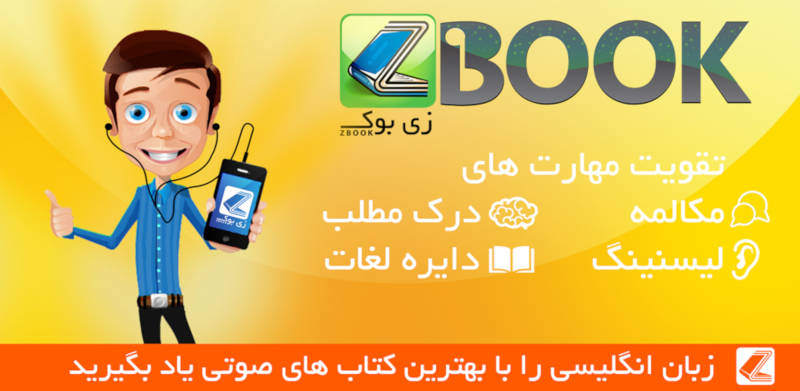 متن انگلیسی فصل
Chapter fourteen
Memories
Saturday morning, the weather forecast promised clear, mild weather over the weekend. Perfect conditions for landing immigrants along the Long Island shore? Joe and I got an early start and had arrived at East 43rd Street by 8:00 AM. The light on the answering machine was flashing, a message from Mrs. Romanov asking me to call her urgently.
"Mrs. Romanov? Marley here."
"I'm so glad you've called. I've had some dreadful news." said Mrs. Romanov. "You remember the bartender at the Odessa Steps who witnessed Zernov leaving with De La Cruz? He's been badly beaten up. And not only him. The manager of the bar was also attacked."
"I'm terribly sorry to hear that. This is probably Zernov's work. He's making sure they stay silent," I said.
"Well, he's succeeded. They're absolutely terrified. I heard about this through contacts at the Immigrant Welfare Society. It was a brutal attack. That man Zernov must not get away with it."
I was just thinking about contacting Oldenberg and Lockhart when the phone rang. It was Stella, calling from Metropolitan Hospital.
"Nat, thank God I've caught you. I've been trying your apartment. It's Jose. His memory's returning, and he wants to speak to you. Can you get over to the hospital now?"
"I'm on my way," I replied.
Jose was looking much brighter. His head was heavily bandaged, but he was sitting up in bed. "Nat, it's all coming back," said Jose, "what happened on that night out. I can remember things now - places, people, faces."
Piece by piece, Jose put the story together. Everything matched what I already knew until he reached the point where he'd made a grab for the baseball bat.
"OK, now Jose, take it slowly from this point," I said. "Tell me everything you saw or heard."
"I looked up and saw this crowd standing over me. Wow! They were mad as hell at me. I couldn't understand what I'd done. Then I realized it was something to do with the bat. I heard someone shouting 'What the hell are you doing?' I was lying there, scared, surrounded by a bunch of real angry guys. Then someone pushed through the crowd and said: 'Don't touch him. He's mine. I'll take care of him'."
"What did he look like?" I asked.
"A big, tough guy, as tall as Joe here," said Jose. "He was wearing a shiny suit. Expensive-looking. He didn't look pretty. He had a face like a boxer who's lost too many fights."
"Sounds exactly like our friend Zernov. Go on, Jose."
"He picked me up off the floor. This guy's name, you said it was Zernov? Well he was holding my arm behind my back with a tight grip. Then he spoke again to the crowd, and repeated: 'I'll take care of him. Got any objections?"'
"Then he bought you a drink?" I asked.
"Yeah. He gave me drink after drink. I felt like I was going to be sick but I was too scared to refuse. He started asking me all these questions. He wanted to know where I was from and what I was doing in Brighton Beach. Then he said he'd give me a lift home and took me outside. I tried to escape, but he was too quick for me. My arm was pushed up so far behind my back that I thought it'd break. He took me down a side street, pushed me up against a wall, and said, 'You're coming with me.' He grabbed me by the neck until I couldn't breathe. And that's the point, Nat, where everything goes blank. The next thing I knew I was here in a hospital bed."
"Thanks, Jose. You'll need to make a full statement to the police. Do you feel well enough to do that?"
"No problem," replied Jose. "But I want to get out of here. It's been nearly two weeks."
"It's not going to be long now," I said. "But you have to stay here under police guard, so Zernov and company think they've gotten away with it. Just hang on. The police are going to spread some misinformation. So whatever you hear on the news, or read in the papers, ignore it. It'll just encourage Zernov and Mossolov to remain under the impression that the police think you're guilty."
Back at East 43rd Street, there was a message from Captain Oldenberg. A joint meeting between the NYPD and the Coast Guard had been arranged for two o'clock at police headquarters. Oldenberg had invited me to attend. I put a call through to him.
"What do you want, Marley?" growled the captain.
"You sound full of the joys of spring, Oldenberg," I said. "Couple of things you could do for me. First, send an officer to Metropolitan Hospital to take a full statement from De La Cruz. His memory's returning, and it includes a positive I.D. of a guy matching Zernov's description."
"Sure," said Oldenberg. "Anything else?"
"I'd like you to spread a rumor, in advance of this afternoon's meeting. Could you arrange to issue a statement to the press to the effect that De La Cruz will be released from the hospital today and taken to Rikers Island prison before his trial for the murder of Romanov. I want this distributed to all the local radio and TV stations, and I also want it in the Sunday newspapers. My theory is, the more misinformation you create, the more likely Mossolov is to make a move."
"You got it, Marley. I'll have the press office get on to it immediately. And those pictures of Zernov that I promised you. I'll email them now."
Oldenberg was true to his word. Within minutes the photos arrived. The picture quality wasn't great but there was enough detail there to make out Zernov, looking huge and ugly, as normal. "What do you think of these?" I asked Joe.
"Well, he's been getting around a lot lately and meeting a lot of people." He pointed to one of the pictures showing Zernov opening the limo door for a big man in an expensive suit and dark glasses. "Is that Mossolov do you think?"
"Could be," I answered.
In the next photo, the same man was standing next to a woman with long dark hair. "And who's the woman? Another colleague? Mossolov's wife?" I said.
I looked out the window. As promised on the early weather forecast, it was clear and calm. These conditions would be exactly what Mossolov needed to bring in the next boatload.
A call came through from Lockhart to confirm that he would be present at the afternoon meeting. He also brought me up-to-date on the latest developments from the Coast Guard end.
"One of the captured crew members decided to talk. I'll email a copy of the statement in advance of the meeting. It makes for interesting reading. There's strong evidence that the casualties on Jones Beach and the wreck of the fishing boat are connected."
As soon as the email was printed out, I glanced quickly through it until I came to the relevant section. Then I read slowly and carefully.
We were carrying ten Russian immigrants. The captain stopped about a kilometer off shore, and the men were loaded onto the lifeboat. We had complained to the captain about the condition of the lifeboat. The captain ignored the complaints.
A signal was received from the shore. Then the lifeboat set off towards the light. When it had covered about half the distance, the weather changed rapidly. A storm blew up.
We could see that the boat was in trouble. They couldn't seem to control it. I guess the motor had broken down.
Then we lost sight of it. I begged the captain to move in and pick up any survivors. Eventually he agreed, but by the time we reached the area, there was nothing to be seen.
We were now in danger of being driven onto the shore ourselves, so we had to leave and head out to sea.
It was then that we started to have engine trouble. The captain tried to steer away from the Long Island shore, but the engine was gradually losing power. Day after day, we tried to fix the engine, but nothing worked. Eventually, a combination of wind and currents started to push the ship back towards the coast. When the next storm blew up, the motor finally failed completely. We were helpless. Also, we didn't have a life-boat to escape in. Our boat was finally wrecked on Jones Beach, and the crew members were arrested by the Coast Guard.
I continued reading through to the end. No mention of any names of the people who could be behind the operation. If there was no connection here to Zernov and Mossolov, maybe they would still go ahead with an attempt to land illegal immigrants.
مشارکت کنندگان در این صفحه
تا کنون فردی در بازسازی این صفحه مشارکت نداشته است.
🖊 شما نیز می‌توانید برای مشارکت در ترجمه‌ی این صفحه یا اصلاح متن انگلیسی، به این لینک مراجعه بفرمایید.