سرفصل های مهم
فصل 13
توضیح مختصر
زمان مطالعه

8 دقیقه

سطح

ساده
دانلود اپلیکیشن «زیبوک»
این فصل را می‌توانید به بهترین شکل و با امکانات عالی در اپلیکیشن «زیبوک» بخوانید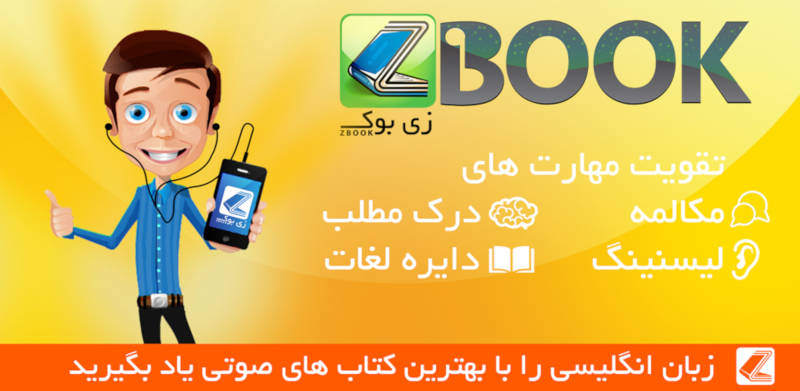 متن انگلیسی فصل
Chapter thirteen
A message from Mossolov
It was almost six o'clock by the time we got back to East 43rd Street. The light on the answering machine was flashing. Stella pressed the playback button. A brief but threatening anonymous message: "If you know what's good for your health, keep out of our business."
Someone was trying to warn us off and was prepared to use violence. But I wasn't intending to lose any sleep over it. We had done enough for one day and I told Stella to go home. I stayed on at the office for a while, sorting through some old case papers and filing them away. The phone rang. I grabbed it and said: "Marley speaking." But there was just silence. Exactly the same thing happened twice again, at fifteen-minute intervals. Whoever was at the other end wasn't talkative. I was starting to get suspicious. We have one of those phones that displays the caller's number. I tried calling the number, but there was no answer. Maybe someone was keeping track of where I was.
I put a call through to the Coast Guard to see if Lockhart had anything to report from their patrols off southern Long Island. Nothing as yet. It had been a long day, and the ideal way to finish it off was an appointment with a cold beer at McFadden's Bar.
Outside, East 43rd Street was practically deserted. Was it my imagination or was there someone watching me in the shadows of a service entrance across the street? I went over to investigate. Nobody there. Either my eyes were playing tricks on me or I was turning into a nervous wreck. Definitely time for that beer. I would feel more comfortable where there was noise, bright lights and company.
I ordered a large beer and stayed by the bar for a while, chatting with some of the regular guys from the Daily News. The tiredness was beginning to hit me. Time to go home. But I'd forgotten something. I patted my pockets and realized I'd left the keys to my apartment in the office.
Returning along East 43rd Street, I suddenly became aware of a large black limo following me very slowly. I turned around and started walking rapidly in the other direction. As I was passing the car, it stopped and a door suddenly swung open, blocking my path. I stepped aside to avoid the door, but a large, heavily built guy was already out of the car, standing directly in front of me. I immediately recognized the bushy eyebrows and broken nose: Nick Zernov. He was easily six inches taller than me. The street was completely deserted. If I tried to run, I knew Zernov, being younger and in better shape, would easily catch me. The only sensible thing to do was to talk.
"Good evening. Lost your way or something?" I asked.
Zernov's response was to lift me up effortlessly by my coat. His forehead was now level with my nose. That's what I call a serious invasion of personal space. I didn't like the idea of my nose being broken either.
"Marley, I have a message from Mossolov," said Zernov. "Stop asking questions. Don't stick your big nose in our business! Mossolov knows you've been watching us and wants you to call your people off. Otherwise, I'll have to break your legs. Is that clear, Marley?"
"Couldn't be clearer," I replied. "Message received and understood."
Zernov got back inside the car which sped off towards Park Avenue.
I'd learned two things from the meeting. First, that Zernov was definitely working for Mossolov. Second, Mossolov thought I had been watching them. They hadn't connected the surveillance operation with the NYPD. This was a possible advantage. If they didn't think that the police were involved, they might still go ahead with another immigrant smuggling operation. I'd have to contact Oldenberg to tell him to make the police operation less obvious. Then they'd assume they'd scared me off.
I went back to the office and called Captain Oldenberg. Fortunately he was still at his desk. I explained what had just happened.
"Do you have anything new on Zernov?" I asked.
"We have some good photos," Oldenberg said. "Zernov was twice seen entering the Mossolov Import Export office on Brighton Beach Avenue. But we haven't had a sighting of the boss of the organization. Zernov's been seen with two men and a woman on a couple of occasions. I'll email some pictures through to you."
One more call before I could go home. This time to Joe Blaney.
"Joe, I've had a serious threat made against me. I need protection. You'll need to be armed. And another thing, will you rent a car? Anything that's powerful but looks anonymous. Could you start this evening?"
"Sure, boss. I'm not doing anything else at the moment," Joe replied.
"OK, then. Pack a suitcase and come to my apartment at 9:00 PM," I said.
On the subway home, I immediately fell fast asleep but knew, as always, I'd wake up just before the train arrived at Main Street, Queens. It's a technique I've developed over long years of commuting. On Main Street, I bought a bottle of chilled white wine at the local liquor store and got myself a Korean take-out meal. It was my intention finally to have the quiet evening I'd promised myself.
When Joe arrived I knew I would sleep more soundly. It's reassuring to have an ex-NYPD heavyweight boxing champion sharing the apartment. Since I left the NYPD, I've never carried a gun. Normally, my philosophy is that if a job involves using a gun, it's a job not worth taking. That's on account of the potential health risks. I knew if Joe had to use a gun, he'd be more accurate than I could ever hope to be.
There would be no weekend break. I wanted to bring this case to a close.
مشارکت کنندگان در این صفحه
تا کنون فردی در بازسازی این صفحه مشارکت نداشته است.
🖊 شما نیز می‌توانید برای مشارکت در ترجمه‌ی این صفحه یا اصلاح متن انگلیسی، به این لینک مراجعه بفرمایید.