سرفصل های مهم
فصل 15
توضیح مختصر
زمان مطالعه

7 دقیقه

سطح

خیلی سخت
دانلود اپلیکیشن «زیبوک»
این فصل را می‌توانید به بهترین شکل و با امکانات عالی در اپلیکیشن «زیبوک» بخوانید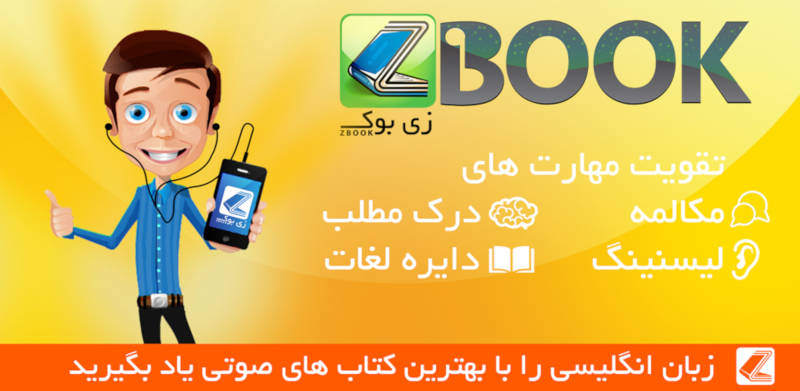 متن انگلیسی فصل
Chapter fifteen
Closing the net
As Joe drove me downtown on Second Avenue to police headquarters, I turned on the car radio and checked the local radio stations to see if I could find any news. I caught a bulletin on WNYC. Oldenberg's press office had achieved everything I could have hoped for. Jose was named as having been arrested and charged with the murder of Alexei Romanov.
Perfect. The publicity would, hopefully, deceive Zernov and Mossolov. As long as they were acting under a false sense of security, they might proceed with bringing in the next shipment of immigrants.
At police headquarters, Oldenberg and Lockhart were reviewing the case.
After a while, I spoke up: "Let's assume that Romanov was murdered on Mossolov's orders because he knew too much about their operation. At least some of the dates we found on Romanov's computer are the same dates when the smuggling operations took place. We have a future date on that list. Now assuming the shipment will be landed on Fire Island, then it should be a simple surveillance operation to follow any vehicle to its destination. That's where we should strike. I doubt whether Mossolov is going to run the risk of hanging around exposed beaches."
"All seems logical enough to me," said Lockhart.
"Now we already know that Mossolov Import and Export is located on Brighton Beach Avenue. I don't believe the immigrants will be taken there. It'd be too obvious. I know from Boris Tchernov's statements that the immigrants were taken to some sort of factory building in the Coney Island area. I would suggest that any vehicle they use to move the people is followed at a very safe distance, maybe by NYPD helicopter. Then have police units standing by in the Coney Island and Brighton Beach area."
Oldenberg and Lockhart then proceeded to organize the combined NYPD/Coast Guard operation. The plan was to have a Coast Guard patrol boat out at sea observing any movements there. Also, a Coast Guard helicopter from Air Station Cape Cod would be on patrol and Coast Guard officers would be posted along Fire Island at regular intervals. The police part of the operation was to observe all road exit points from the beaches to the mainland and report to the NYPD helicopter, which would then follow the suspicious vehicle. Four unmarked NYPD cars would be placed along the length of Neptune Avenue, ready to pursue the vehicle to its final destination.
I had a special request to make. "Oldenberg, I'm not in the habit of asking favors from you, but I want to be in on this operation with my colleague Joe Blaney. You realize that I've provided the NYPD with most of the information in this case so far?"
"Yes," replied Oldenberg.
"And you know my personal interest in this case. I want to prove, without any doubt, that De La Cruz is innocent. And also, I want to find out who killed Romanov. I need a confession. That's why we have to be there at the finish."
"You're both ex-NYPD, so you're well aware of the risks," said Oldenberg bluntly. "You have my permission, but don't even think about playing the hero, Marley. Understood? We'll have all units in position by dusk, and I'll keep in regular contact with you by cell phone."
Joe and I had little else to do until nightfall. Before leaving for Coney Island, I put a call through to Stella to give her an update.
"Nat, those news bulletins!" exclaimed Stella. "They're just awful! What a relief they're not true! I've had calls from just about every relative in the family about the news. I just had to tell them not to worry."
"Well, if those bulletins have fooled all your family, let's hope they have the same effect on Zernov and Mossolov," I remarked.
Another call to Mrs. Romanov to inform her of the real purpose of the bulletins and to reassure her that we were making definite progress.
"I'm reasonably optimistic that your husband's killer will be behind bars by tomorrow," I said.
"Take care, Mr. Marley and God be with you," she replied.
We headed off in the rental car towards the Brooklyn Bridge. Through the steel network I could see that the waters of the East River were smooth and calm, with the late afternoon sunshine reflecting off the surface. We passed rapidly through the suburbs of Brooklyn on Ocean Parkway, which eventually brought us onto Surf Avenue, parallel to the oceanfront.
We had some time to kill, so I asked Joe to continue west along Surf Avenue. The amusement parks, dominated by the huge roller coaster rides soon came into view. One of those rides which had terrified and delighted me as a child was still operating - the Cyclone. I still remember the way the train of little cars would climb up the track to the highest point, then dive and shake down what felt like a series of near-vertical drops.
There was another roller coaster ride standing behind locked gates. I examined the curves and slopes. Now I recognized it as the old Thunderbolt, another childhood favorite. Sadly, it was now in a state of total disrepair with peeling paintwork, rust, and fire damage.
The sun was now sinking low and the western sky was glowing with shades of orange and pink. It was going to be a long night.
It was completely dark when I received the first call from Oldenberg. The Coast Guard had been following the movements of ships off the Long Island coast all day. As the light faded, a fishing boat had turned towards the shore and was now heading in the direction of Fire Island.
"It looks like it's all happening, Joe," I said. "Time to get in position."
مشارکت کنندگان در این صفحه
تا کنون فردی در بازسازی این صفحه مشارکت نداشته است.
🖊 شما نیز می‌توانید برای مشارکت در ترجمه‌ی این صفحه یا اصلاح متن انگلیسی، به این لینک مراجعه بفرمایید.