سرفصل های مهم
فصل 01
توضیح مختصر
زمان مطالعه

12 دقیقه

سطح

سخت
دانلود اپلیکیشن «زیبوک»
این فصل را می‌توانید به بهترین شکل و با امکانات عالی در اپلیکیشن «زیبوک» بخوانید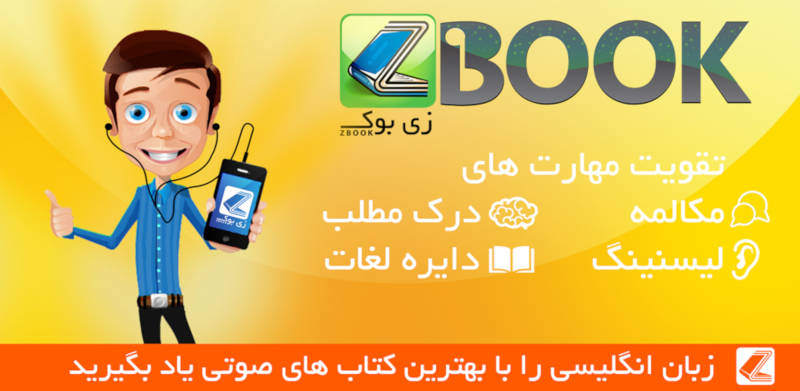 متن انگلیسی فصل
Chapter one
A Gentleman from La Mancha
In the Spanish village of La Mancha, there lived a gentleman who loved to read. His favorite stories were of knights and their code of chivalry: full of dragons, magic swords, enchanted forests, and damsels in distress.
This gentleman was not a wealthy man, but rather a hidalgo. A hidalgo was a landowner who was richer than a peasant, but poorer than a nobleman. His name was Senor Quixano.
Senor Quixano lived modestly with his housekeeper and his young niece. He was a tall, thin man in his fifties. He was a strong and healthy man, who went hunting every morning.
However, he started to read adventure stories all the time. His best friends, the local priest and the village barber, were worried. Their friend suddenly began spending night and day in his chair, reading adventure books through crazed, bloodshot eyes.
Soon he started thinking these stories were true. Finally he went completely crazy.
Waking up in his reading chair one morning, Senor Quixano announced, "I'm going to become a knight-errant!"
"A what?" asked his concerned niece.
"A knight-errant is a righter of wrongs, a friend to the unfortunate, a rescuer of fair maidens, and a killer of dragons!"
"But Uncle," she cried, "there are no dragons in Spain! And who are these maidens who need rescuing?"
The old man went to the attic of his house and found a rusty old suit of armor. He put the suit on and felt ready for action.
In a bold voice, he announced, "Now, to my faithful steed.
This "steed" was really a worn-out nag. But to his delusional eyes, it was a valiant war horse.
"I name you Rocinante, Queen of the hacks! And I will call myself.
He took a moment to think of the perfect name. "Don Quixote!"
"Now I must dedicate my life to a lady!'
"Do you know a lady?" sobbed the man's niece, frightened by his insane ramblings.
"All knights know a lady," the man replied. "When I conquer a giant or capture a villain, I'll parade them in front of her to prove my love and loyalty."
Then he remembered stories he had heard of a beautiful peasant girl from the nearby village of El Toboso. Having lost his grip on reality, he decided that she was a lonely princess.
"What's her name?" demanded his niece, hoping to bring him to his senses.
Quickly, he invented a name. "All of the sweetest ladies are named Dulcinea. Her name is Dulcinea del Toboso, and to her I dedicate my life! Don't try to stop me. I must go!"
Then he picked up his sword, a cracked old lance, and a leather shield and marched out to the stable. A few minutes later, he rode out in search of his first knightly adventure. Don Quixote soon realized that he had not been knighted. "I must find a lord or lady to dub me a knight," he said. "I don't want to be called a fraud!"
All day Don Quixote rode the scorching plain searching for adventure, but nothing happened. By sunset, he and Rocinante were hungry and tired. In the fading light, the armored man saw an inn and rode toward it. "Perhaps we'll find shelter at that castle," he said to his horse.
The inn was of the common shabby type found along the highways of Spain. In front of the inn were two dirty-faced peasant girls, who watched in shock as this man in rusty armor approached them.
"Good evening, fair maidens," he said. "I am the knight, Don Quixote de La Mancha. Please summon a trumpeter to announce my arrival."
In his eyes, this old inn was a great castle with tall silver towers. Don Quixote became annoyed when the girls just giggled.
But at this moment, a pig-handler stepped out of the inn and blew his horn to round up his grunting animals for the night. Don Quixote mistook the sound of the horn for a chorus of pipes and trumpets.
Then the innkeeper came to the knight. "If you're looking for a bed for the night, I'm sorry to tell you that we're all full."
"Sire, are you the master of this castle?" asked Don Quixote politely.
Looking at this man in his rusty armor, the innkeeper realized that he was obviously crazy. The innkeeper decided to have some fun with this loon.
"All of the royal apartments in my castle are full."
"That's okay," replied Don Quixote. "A good knight has no need for comfort. I'll be happy to sleep on the ground with a rock for a pillow."
"You're a knight, aren't you?" the innkeeper asked mischievously.
"I am an apprentice knight," replied Don Quixote. "I seek a kind lord who will dub me a knight with his sword."
"I see," said the innkeeper, "but I'm busy now caring for my other guests. I'll be back to you when I get a chance." "Thank you, my lord," replied Don Quixote.
After some rest, Don Quixote grew impatient and sent for the innkeeper. When the innkeeper stumbled out, Don Quixote said, "Lord, I can wait no longer. Please tell me what good deed I must do to earn my knighthood."
The innkeeper said, "If you want me to knight you, stay here and guard my courtyard tonight."
With that, he turned and stomped off to the kitchen.
Don Quixote picked up his weapons and walked to the middle of the courtyard, next to a water trough. Inside, the innkeeper told his guests about the madman who thought he was a knight in the courtyard.
A few hours later, a muleteer approached the trough with his animals.
"Stand back, foolish knight!" shouted Don Quixote. "I will defend this magic well to the death!"
"But my mules need water," cried the peasant as he pushed past Don Quixote.
Swinging his lance, Don Quixote hit the man on the head and knocked him out.
"I have done my first good deed!" exclaimed Don Quixote. "When this man awakes, I must send him to my lady Dulcinea to pay his respects."
Alarmed by the noise, the other muleteers rushed out of the inn and attacked Don Quixote.
"A swarm of evil knights attacks me!" cried Don Quixote as he blocked their flying stones with his shield.
The innkeeper realized that he needed to get rid of this dangerous screwball.
"Dear knight," he said to Don Quixote, "forgive these evil knights and put down your weapons. You have proved your courage. I will dub you a knight without delay. Kneel down."
Obediently, Don Quixote knelt amid the straw and dung of the yard.
"I hereby appoint you to the order of righteous knights," cried the innkeeper, smacking Don Quixote across the back with his own sword.
Don Quixote jumped to his feet excitedly, "My lord, I owe you everything!"
"Yes, yes," replied the innkeeper. "Now you must go off on your good-deed doing and wrong-righting."
"At once!" cried Don Quixote, who hurried to the stable, mounted Rocinante, and rode out into the dawn of La Mancha.
Shortly after, Don Quixote spotted a group of silk merchants coming toward him on the road.
"Here is an opportunity for gallantry."
Riding in front of the group, he blocked the road. "Halt, cretins! None shall be allowed to pass without proclaiming that my lady, Dulcinea del Toboso, is the most beautiful maiden in the world!"
The traders stopped and looked at each other. It was obvious to them that they were in the presence of a madman.
"I want to see her first before I can proclaim her beauty. How do we know that she's not just some old sloppy chops?" said the joker of the group.
"Sloppy chops?" screamed Don Quixote. "Prepare to do battle, you impudent knave!" Don Quixote raised his lance and charged the group. But Rocinante was not accustomed to speed and stumbled. Don Quixote was thrown through the air and landed in a ditch with a crash. The merchants went away, laughing loudly.
Hours later, a passing farmer heard a whimper. He found Don Quixote in the ditch, covered in mud. The farmer recognized him as Senor Qixano from the village. He hurriedly picked up Don Quixote and carried him home. There the knight was tucked safely into his own bed.
مشارکت کنندگان در این صفحه
تا کنون فردی در بازسازی این صفحه مشارکت نداشته است.
🖊 شما نیز می‌توانید برای مشارکت در ترجمه‌ی این صفحه یا اصلاح متن انگلیسی، به این لینک مراجعه بفرمایید.