سرفصل های مهم
فصل 02
توضیح مختصر
زمان مطالعه

11 دقیقه

سطح

سخت
دانلود اپلیکیشن «زیبوک»
این فصل را می‌توانید به بهترین شکل و با امکانات عالی در اپلیکیشن «زیبوک» بخوانید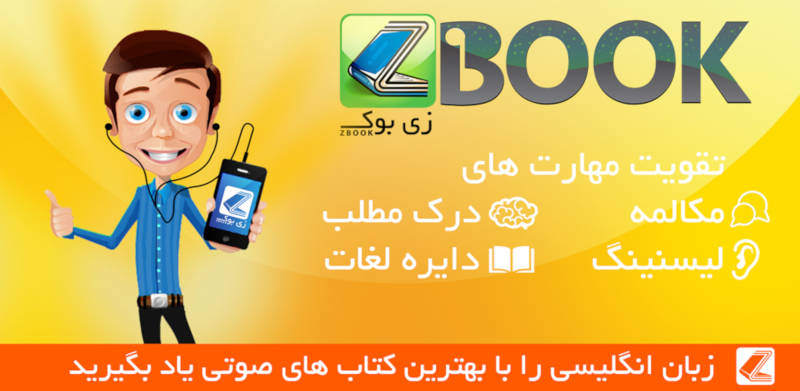 متن انگلیسی فصل
Chapter two
Knight & Squire
For two weeks Don Quixote rested in his house, making everyone think he had regained his sanity.
But he had secretly sold some of his land to finance his next adventure. He was also looking for a squire to accompany him.
The only man Don Quixote found who would work for him was a fat little farmer named Sancho Panza. He was a total dunce.
"This squire job sounds like hard work," said Sancho. "I'd rather be at home with my family, munching on a big plate of pork."
Sancho Panza loved wine, food, and afternoon naps more than anything else.
"But squires always receive great prizes of gold and land from the knights they serve," promised Don Quixote. "If you serve me, you'll surely end up as the governor of some rich island."
"My own island!" Sancho repeated, licking his lips. "Okay, I'll grab my bags and saddle up my donkey."
Then the two left in the middle of the night without telling anyone.
By dawn, the two men were in the middle of a wide plain. Squinting in the glare of the brilliant sun, Don Quixote saw thirty or forty windmills in the fields before them. "Sancho, fortune is smiling upon us!" he called. "Does that mean it's time for breakfast?" replied Sancho.
"This is no time for eating, you pig. Look at those giants over there. I'll kill every one of them. Our great service will be remembered for centuries!"
"What giants?" cried Sancho Panza.
"Over there! The ones with the long arms!"
"But Master, those are windmills."
"Don't contradict me," scolded Don Quixote. "I know an army of giants when I see them!"
Don Quixote spurred Rocinante into a gallop and raised his lance.
"Giants! Prepare to fight!" he shouted.
Charging into the nearest tower, he thrust the shaft of his lance into a sweeping sail. The weapon shattered, and the knight was picked up off his horse and tossed into the air.
He landed with a great "BOOM!" fifty meters away in a large puff of white dust.
Trotting over on his donkey, Sancho Panza said, "I told you they were windmills."
"You fool!" said Don Quixote. "When I charged those giants, an evil wizard flew by on an invisible horse and cast a spell that changed them into windmills! To rob me of my glory!"
"I see," said Sancho, believing every word as he helped his master to his feet.
"Don't worry, my squire. I'll find this wizard and destroy him!"
The next morning, they began traveling again with-out breakfast, to Sancho's dismay. An hour later, they saw a large cloud of dust in the distance.
"It must be two bloodthirsty armies in battle!" exclaimed Don Quixote. Then he quickly described both of the armies, including the names of their generals and fiercest knights which he made up.
"How do we know that this isn't just a trick by those evil wizards?"
"Can't you hear thousands of marching feet?" yelled Don Quixote, who raised his broken lance and charged them.
"They're not soldiers," cried Sancho, "It's just a large flock of sheep!"
The knight began skewering the poor sheep on the end of his lance. As soon as the shepherds saw him killing their animals, they began pelting him with stones. A rock smashed the side of Don Quixote's face and knocked him off Rocinante.
"Those evil wizards!" cried Don Quixote, spitting out a mouthful of blood and the chips of broken teeth. "They've done it again!"
In a nearby meadow, the knight and the squire found a place to rest for the night.
"I'll have dinner ready in a minute," said Sancho.
"Oh, Squire, how can you think of eating in the moment of my greatest despair?"
"There's nothing more important to me than eating," Sancho said, devouring raw onion and salami. "What are you so sad about anyway?"
Holding his throbbing head, the knight answered, "The loss of half my ear and four teeth saddens me."
"I'm not surprised. There will be nothing left of you in a week or two. I've never seen a man more miserable. We should call you the Knight of the Long Face. Your chin is almost scraping the ground."
"Yes, my squire, that's an excellent name for such an unhappy knight as myself.
The two realized that they were thirsty. An hour later, they located a stream in the forest. As the sun began to set, they heard a terrible sound coming from within the depths of the forest.
"This is an enchanted forest ruled by a terrible ogre. I will find and destroy him with my lightning lance. If I'm not back in three days, go to my lady Dulcinea and tell her I died valiantly in her honor."
Sancho Panza was afraid to be left alone, so he slipped off his donkey and sneaked under Rocinante's hind legs. There he tied a loop of rope to hold her still.
When Don Quixote tried to spur the nag on, she could not move.
"What magic is this?" boomed Don Quixote. "My steed is held still."
"Oh, it must be that evil wizard again," lied Sancho. "Perhaps it would be better to destroy the ogre in the morning."
"Yes, I will break this spell in the morning," agreed Don Quixote.
The two men spent the rest of the night trembling in the forest for fear of the terrible noise coming from down the river.
At dawn, Sancho slipped the rope from Rocinante's hind legs. When Don Quixote mounted her, she could walk.
"I'm free!" exclaimed the knight happily. Then they set off to search for the ogre.
But when they found the source of the terrible crashing sound, it wasn't an ogre but an old water machine, clanking away under the power of a water- fail.
Sancho Panza began laughing at Don Quixote's newest folly. "We just spent the night trembling in fear of this!" he laughed.
The Knight of the Long Face was even more miserable after this failed adventure. But late that afternoon, he saw something that lifted his spirits.
"Look, Sancho, do you see that knight riding toward us?"
"I see a man on a donkey," replied Sancho.
"That knight is Horatio the Brave, and his helmet is the most valuable on Earth."
"I think that's a barber's wash basin on his head."
"No, it's a solid gold battle helmet. I will challenge him and win it!"
Don Quixote shouted, "Surrender your helmet, Horatio, or I'll spear you with my lance!"
"I have no helmet," cried the man. "I'm just a barber. This brass basin is for my work. I put it on my head because it was raining."
"Do you expect me to believe that?" scoffed Don Quixote, drawing his sword.
Don Quixote snatched the basin from the man and placed it on his head. "The visor is missing, and someone has tried to melt the gold off. But I shall wear it with pride."
Sancho tried not to giggle at the sight of Don Quixote with the wash basin on his head.
Later they came to a line of a dozen men with heavy chains around their necks and hands. Four soldiers herded them, cursing and lashing them with whips.
"Prisoners," said Sancho, "off to row the king's boat."
"I don't believe it," said Don Quixote. "These unfortunate men are being held against their will. It is my duty to rescue them."
"Master," said Sancho with alarm, "these men are terrible criminals. They must pay for their crimes!"
"Move aside!" commanded one of the soldiers.
"These men are vulnerable and needy," said Don Quixote. "As a knight-errant, I offer them protection!"
"This crazy old fool is out of his mind," laughed the sergeant. "He's got a wash basin on his head!"
As the other soldiers laughed, Don Quixote smashed the sergeant over the head with his lance and knocked him unconscious. The other soldiers attacked him, but the convicts attacked them faster. One of the convicts stole the keys from the sergeant's pocket and unlocked the other criminals. The convicts overtook the soldiers easily.
"My friends," cried Don Quixote, "I have given you freedom. All I ask in return is that you go to the village of El Toboso and testify of my courage to my mistress."
"He's as crazy as a coconut!" yelled one of the convicts. "Grab him!"
The convicts attacked Don Quixote and Sancho Panza and beat them. They robbed their saddlebags and cracked Don Quixote's basin on a rock before running away.
Sancho Panza cried, "Now we're going to be in big trouble. We'll be wanted men. The Holy Brotherhood Police will be after us!"
مشارکت کنندگان در این صفحه
تا کنون فردی در بازسازی این صفحه مشارکت نداشته است.
🖊 شما نیز می‌توانید برای مشارکت در ترجمه‌ی این صفحه یا اصلاح متن انگلیسی، به این لینک مراجعه بفرمایید.