سرفصل های مهم
فصل 08
توضیح مختصر
زمان مطالعه

10 دقیقه

سطح

ساده
دانلود اپلیکیشن «زیبوک»
این فصل را می‌توانید به بهترین شکل و با امکانات عالی در اپلیکیشن «زیبوک» بخوانید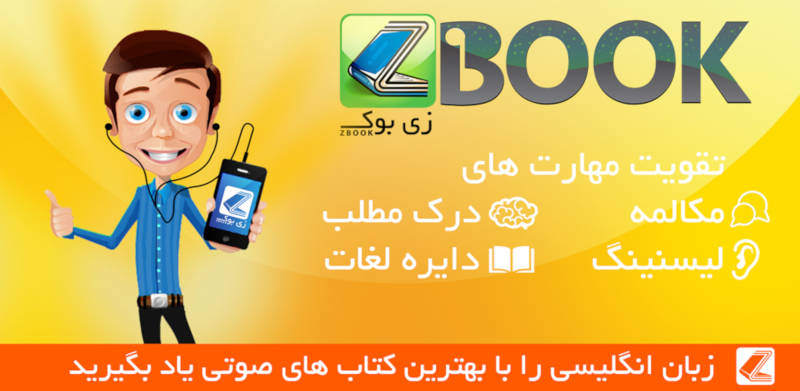 متن انگلیسی فصل
CHAPTER EIGHT
Two Letters
On Sundays, Ambrose and I had always gone to church.
This Sunday, my cousin Rachel agreed to go with me. Our neighbours were able to see her for the first time and the church was full. I heard people saying that my cousin Rachel was beautiful. This surprised me very much.
As usual, the Kendalls and the vicar and his family came to dinner. I had never enjoyed these visits. But, to my surprise, the afternoon was a great success. The time passed quickly. How I wished Ambrose had been with us! Everyone enjoyed themselves, except, I think, Louise. She said very little and did not smile once.
When our guests left at six o'clock, my cousin Rachel and I went back into the library.
'Well, Philip,' my cousin Rachel asked me, 'have you enjoyed yourself?'
'Yes, but I don't know why,' I answered. 'Everyone seemed more interesting than usual.'
'When you marry Louise, it will always be like that,' my cousin Rachel said with a smile. 'A man needs a wife when he is entertaining.'
I stared at her.
'Marry Louise?' I repeated in surprise. 'I am not going to marry Louise, or anyone.'
'Aren't you?' my cousin Rachel replied. 'Your godfather thinks you are. And Louise does too. She will make you a good wife. When I am gone, you will need a woman here.'
'But you are not going, cousin Rachel,' I told her. 'What is wrong with this house and with me?'
'Nothing…'
'Tomorrow, you must begin visiting,' I went on. 'Then our neighbours will visit you. You will have many things to do here.'
'I don't think I really like that idea,' said my cousin Rachel, standing up. 'It would be better if I gave your neighbours Italian lessons. I am a poor widow and shall need money soon.'
I laughed. 'Then you must marry or sell your rings!'
I knew at once that I had been very rude. It was true that my cousin Rachel had nothing. She could not live without money.
I called the dog and went out into the garden. I felt very stupid and I stayed away from the house until it was dark. As I was walking, I had an idea. Some money must be given to my cousin Rachel. But I would not tell her that it was my idea.
When I turned back to the house, I saw that the windows of Rachel's bedroom were open.
'Why are you walking in the dark, Philip?' a soft voice asked. 'Are you worried about anything?'
'Why, yes,' I answered. 'I'm afraid you must find me very rude and stupid.'
'Nonsense, Philip. Go to bed.'
Something fell at my feet. It was a flower. The window was closed quietly.
That week, more plants and small trees arrived from Italy. On Thursday morning, I rode over to Pelyn, my godfather's house. My cousin Rachel was in the garden with Tamlyn. She told me that she and the gardeners would be busy until the afternoon.
I wasted no time and I was in my godfather's study by ten o'clock.
'My cousin Rachel must have some money,' I said. 'She is talking about giving Italian lessons. That is impossible!' Nick Kendall looked pleased.
'I am glad you want to help Mrs Ashley,' he said. 'The bank can pay some money to her every quarter. How much do you suggest?'
When I told him, my godfather looked surprised. 'That may be too much, Philip,' he said slowly.
'Ambrose would have wanted me to be generous,' I said. 'Write me a letter for her, and write a letter to the bank.'
'You are as impulsive as Ambrose,' Nick Kendall said. But he wrote the letters.
'I will take the letter to the bank,' I said. 'But I don't want cousin Rachel to know that I have arranged this. Will you send a servant to my house with the letter for her?'
Nick Kendall agreed.
As I was leaving, I saw Louise. 'I can't stop,' I said at once. 'I have come on business.'
Louise looked at me coldly.
'And how is Mrs Ashley?' she asked.
'Well and happy,' I answered. 'She is very busy in the garden today.'
'I am surprised that you are not helping her,' Louise said. 'I'm sure Mrs Ashley can make you do exactly what she wants.'
Louise made me feel very angry and I left the house without another word.
I rode to the bank and gave them the letter. I didn't get home until nearly four o'clock. I did not see my cousin Rachel. I rang the bell for Seecombe. He told me that Mrs Ashley had worked in the gardens until three o'clock. Then she had asked for water for a bath.
I decided to take a bath too and I asked for an early dinner. Later, I went to my cousin Rachel's sitting-room. I was feeling very happy.
She was sitting on a stool by the fire. She had washed her hair and she was drying it.
'Come and sit down,' she said. 'Why are you staring at me? Have you never seen a woman brushing her hair before? Wait here, while I go and change my dress for dinner.'
My cousin Rachel was in her bedroom when Seecombe came in with the letter from my godfather. I stood up, feeling awkward. There was no sound from the bedroom as my cousin Rachel read the letter. Then suddenly, she came out of the room. She looked very angry.
'You made Mr Kendall write this letter,' she said. 'Did you think I was asking you for money? I am angry and ashamed.'
'Ashamed?' I repeated. 'I would be ashamed if Mrs Ambrose Ashley had to give Italian lessons. What would people think of Ambrose? The money is yours, take it.'
I was angry now. We stood staring at each other. Then my cousin Rachel's eyes filled with tears. She turned, went quickly into her bedroom and shut the door loudly.
That night, I had dinner alone. Is that how women behaved? Did they always cry when they were angry? Thank God I had no wife! Poor Ambrose! No wonder he had been unhappy. I knew I would never marry now.
After dinner, I read, and then fell asleep in my chair. When I woke up, it was time to go upstairs to my room.
On the table by my bed was a note from my cousin Rachel.
Dear Philip,
Please forgive me for my rudeness. I have written to Mr Kendall thanking him for his letter. I thank you too.
Rachel.
The door to her sitting-room was open. I walked straight through and knocked on the bedroom door. The room was in darkness, but I could see my cousin Rachel in bed.
'I want to thank you for your note and say goodnight,' I said. 'I'm sorry I made you angry. I did not want you to cry.'
'I cried because of what you said about Ambrose,' she said. 'I will take the money, Philip, but after this week, I must go.
'But I thought you liked it here,' I said. 'You seemed so happy, working in the garden… You have a home here. If Ambrose had made another will, this would have been your home.'
'Oh God!' she cried. 'Why do you think I came?'
I looked down at her. She looked very young, very alone.
'I don't know why you came,' I said. 'But I know Ambrose would have wished you to stay, perhaps to plan the gardens.'
'Very well. I'll stay - for a time,' she said.
'Then you aren't angry with me anymore?'
'I was never angry with you, Philip, but you are sometimes very stupid. Come closer.'
As I bent down, she took my face between her hands and kissed me.
'Now go to bed, like a good boy, and sleep well,' she said.
I moved to the door like a man in a dream. When I was back in my room, I wrote a short note to Nick Kendall. I told him that my cousin Rachel would take the money. Then I walked down to the hall to put my letter in the post bag. In the morning, Seecombe would arrange for the letters to be delivered.
There were two letters in the bag. Both had been written by my cousin Rachel. One was addressed to my godfather, Nick Kendall. The other was addressed to Signor Rainaldi, in Florence. I stared at it, before putting it back in the bag.
Why had my cousin Rachel written to Signor Rainaldi? What did she have to tell him?
مشارکت کنندگان در این صفحه
تا کنون فردی در بازسازی این صفحه مشارکت نداشته است.
🖊 شما نیز می‌توانید برای مشارکت در ترجمه‌ی این صفحه یا اصلاح متن انگلیسی، به این لینک مراجعه بفرمایید.