سرفصل های مهم
فصل 05
توضیح مختصر
زمان مطالعه

6 دقیقه

سطح

متوسط
دانلود اپلیکیشن «زیبوک»
این فصل را می‌توانید به بهترین شکل و با امکانات عالی در اپلیکیشن «زیبوک» بخوانید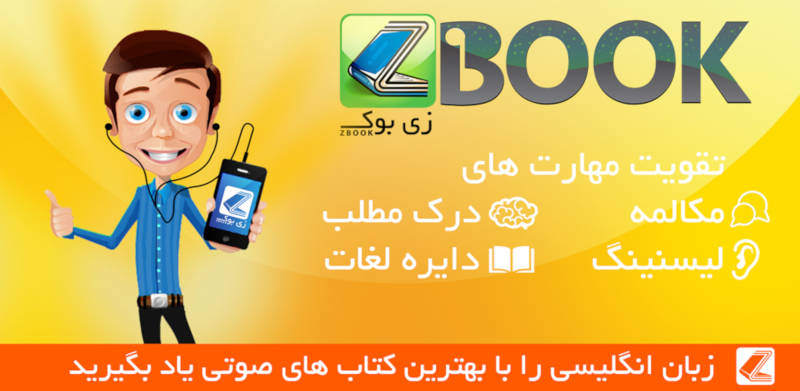 متن انگلیسی فصل
CHAPTER FIVE
Peter Rawlings was cooking dinner when Jane telephoned him.
'Sorry, love,' she said. 'I won't be coming home tonight. We've found another body.'
He knew that she must be exhausted. She had not slept for more than thirty-six hours. At the same time, he was annoyed. She had no time to spend with him. She never had time to talk about his work or his problems. He was having a difficult time at work and he missed Joey, his son. He wanted to talk to Jane but she was never there.
Tennison stood up from her desk. She had been sitting for hours and she was stiff and tired.
She went into Otley's office to see if he was still there. Maybe she could speak to him and persuade him to stop working against her.
Otley wasn't there.
On his desk there were some photographs of Shefford and his family. Next to them were the case notes on Della Mornay. She opened the file. Underneath a pile of papers, there was a small book, a diary for 1989 with Della's name written on the front page. Nobody had told Tennison they had found a diary. She looked through it. Some pages were missing.
It was so late when Tennison got home that she did not want to wake Peter. She slept in the other bedroom. Peter found her there in the morning, lying across the bed. He took her a cup of coffee.
'Jane… Jane!'
'What?… What?'
'Hey, it's OK, it's me. I brought you some coffee.'
'What time is it?'
'Just after six-thirty. I have to go.'
'Oh no! I have to hurry! I have to…' She fell back on the pillows. 'I'm so tired.'
'What time will you be home tonight?' Peter asked.
'Don't ask me.'
'I am asking you. I've hardly seen you for three days. I thought we might go out somewhere for dinner.'
It was the last thing she wanted to think about. Still half asleep, she drank her coffee.
'I'll try to be home by eight, OK?' she said.
Tennison took Jones with her when she went to look at the body. The smell of the body made her feel sick. Jones took one look then had to leave the room.
'She has similar wounds to the other victim,' the doctor said. 'She was killed with a small, sharp knife or tool. Deep cuts to her chest and shoulders. Her face was badly beaten. Marks on her arms show that she was tied up. The hands were washed. She must have fought the person who attacked her - she had false nails and two of them are broken.'
'Do you think the same man killed her?' Tennison asked.
'I can't be certain, but it is possible. Whoever it was, he cleaned the body well and left no evidence of himself.'
Tennison found Jones sitting outside the door. He looked very pale.
'OK,' she said cheerfully. 'If you're feeling better, you can drive me back to the station.'
'Sorry about that, boss,' Jones replied. 'I must have eaten something last night that made me ill.'
Tennison smiled.
At nine o'clock George Marlow left his house and went to the factory where he worked. He did not see the two policemen who followed him.
Marlow worked for a company which made paint. His job was to sell the paint to shops and he often travelled across the country on business trips which took him away from home for two or three days. He was good at his job, he worked hard and his colleagues respected him. They knew that he had been to prison, but he said he wasn't guilty and they believed him.
That morning, nobody spoke to Marlow when he went into the factory. Later in the day, it got worse. When he walked into a room, people turned away. They knew the police had arrested him for murder. They might believe that he was innocent once, but not twice.
Late that afternoon, Marlow wrote a letter.
'I'm leaving this job,' he wrote. 'I cannot work in a place where people suspect me.'
As he walked out of the factory he shouted, 'I didn't do it! I didn't do it!'
---
Tennison was talking to the officers on the case.
'She died about six weeks ago. Like Karen, she was killed somewhere else and then taken to the field. She was tied up like Karen. What have you found out, Muddyman?'
'Marlow went to work today, but he's left his job. He travels a lot.'
'Where was he at the beginning of December?'
'He was in London.'
'Right, so we know he was in London when both murders took place. Have we found Marlow's car yet?'
'No. None of his neighbours have seen it for about two weeks.'
'Keep searching for it,' Tennison said. 'And check out the area where the second body was found. See if anyone saw a car like his. It's an unusual model. Somebody must have seen it.'
After the meeting, she went to see Kernan. Otley was with him.
'I want to ask Sergeant Otley a question, sir,' Tennison said. 'How well did DCI Shefford know Della Mornay?'
'He'd arrested her a few times,' Otley said. 'She used to give him information.'
'If he knew her, why did he think the body of Karen Howard was Della Mornay?'
'Her face was almost destroyed. Anyone can make a mistake…'
'What is this about?' Kernan asked.
'I want to know how well Shefford and Otley knew Della Mornay. And I want to know why this,' she threw the diary on Kernan's desk, 'was in Otley's desk.'
Otley did not reply.
'There are pages missing,' Tennison said. 'What was in those pages?'
'The dates when Shefford went to see her. He liked her - he was one of her customers,' Otley said. He did not look at Tennison as he spoke.
Tennison turned to Kernan. 'I still think Marlow is our prime suspect. I want him watched all the time. If he's killed twice, he could kill again.'
Kernan nodded and she continued. 'I also want to talk to the newspapers and television about this case, sir.'
She had won, and she knew it. She walked out and left them there, closing the door quietly behind her.
There was a moment's silence then Kernan shouted, 'You fool! You've destroyed evidence. You could lose your job for that!'
'I only tore out the pages which had John's name on them, sir,' Otley said. He stared at the floor. He could not look at Kernan.
'You've been lucky this time. Tennison could have finished you.'
Jane arrived home late at night. Peter was waiting for her.
'I thought we were going out tonight,' he said.
'I forgot. I'm sorry, I meant to phone you but there's so much happening at the station.'
The telephone rang. 'If that's another call for you to go back to work,' Peter said, 'I shall leave you!'
Jane picked up the telephone. The call was from her mother.
'It's your father's birthday next Monday and I'm organising a party,' her mother said.
'We'll be there,' Jane replied. After she put the telephone down, she remembered. 'Oh no! Next Monday I'm appearing on television to ask for information about Karen Howard's murder. It's one of those crime programmes. It's really important - I'm the first female police officer they've asked to go on television.'
'Which is more important, Jane?' Peter asked. This case or your father's birthday?' Jane did not answer.
---
Moyra stood at the bedroom window. She could see the police officers outside watching the house.
'Why won't they leave us alone?' she asked. She began to cry. 'I just want them to leave us alone.'
'They will. I promise you Moyra, I didn't do this murder. They'll have to leave us alone.'
'Why did you have sex with that girl in the first place?' Moyra asked.
'I don't know. I was stupid. It won't happen again, I promise. I love you, Moyra.'
مشارکت کنندگان در این صفحه
تا کنون فردی در بازسازی این صفحه مشارکت نداشته است.
🖊 شما نیز می‌توانید برای مشارکت در ترجمه‌ی این صفحه یا اصلاح متن انگلیسی، به این لینک مراجعه بفرمایید.