سرفصل های مهم
فصل 08
توضیح مختصر
زمان مطالعه

12 دقیقه

سطح

متوسط
دانلود اپلیکیشن «زیبوک»
این فصل را می‌توانید به بهترین شکل و با امکانات عالی در اپلیکیشن «زیبوک» بخوانید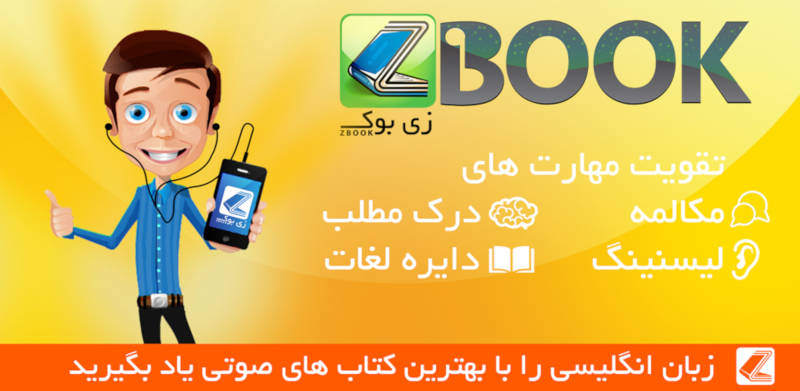 متن انگلیسی فصل
CHAPTER EIGHT
Maureen Havers complained to Sergeant Otley. It was the third Sunday she had worked and she did not like it. She put a pile of boxes on the desk.
'It's Sunday. I should be at home with my family, not working.'
'Have you found any murders reported in Oldham?'
Maureen pointed at his desk. 'The file is on there.'
Burkin ran into the room. He had a newspaper in his hand.
'Look at this,' he said.
Jane Tennison was at home. She hated cooking but she had promised to make a meal for Peter's friends the following night. Her sister Pam was helping her to plan the menu. The sisters were very different. Jane had no patience with housework; Pam loved it. She had married soon after she had left school and had two children. Her third child was due in the next two weeks.
Peter came into the room carrying a newspaper.
'Look at this,' he said. On the front page of the newspaper was an interview with Marlow.
'I'm innocent,' the story in the newspaper said, 'but the police are following me and making me look like a criminal.'
There was a picture of Tennison and some other officers on the case.
'That's spoiled everything,' Jane said. 'We can't ask witnesses to identify Marlow when they've seen his picture in the newspapers. And these photographs show which officers are following him.'
She picked up her coat. 'I'm going to the police station.'
In the interview room, someone had pinned a copy of the newspaper on the wall. Angrily, Tennison tore it down.
'OK,' she said. 'We've all seen the newspapers.'
Otley smiled. 'Some of them say that women police officers shouldn't be in charge of murder cases like this.'
Before Tennison could reply, Maureen came in.
'Kernan wants to talk to you,' she said.
Otley told the officers to start work again. 'We have a list of murders which took place in the north of England. I want you to check for any that happened when Marlow was in the area.'
'Have you finished looking at the Oldham reports?' Maureen asked him.
'Not yet,' Otley replied.
He had looked through some of them and he knew there was a problem. He was not certain what to do next.
When Tennison came back she told them what Kernan had said.
'Marlow is no longer being followed officially, so I want four officers to watch him without Kernan knowing.'
'What else did Kernan say?' Burkin asked.
'If I don't get some evidence against Marlow soon, I'm being moved off the case,' she said quietly.
The officers worked all day and late into the night.
'We have several cases which we need to look at,' Otley told Tennison. 'Murders in Oldham, Southport and Warrington.'
'Make a list of the officers who are available and send them up to investigate. See if there is any connection with Marlow,' she said.
After Otley left, Maureen Havers asked, 'Why is Otley so interested in Oldham? Does he have family up there?'
'What do you mean?' Tennison said.
'Well, he asked me for the reports on murders in Oldham and now he's said he wants to go up there tomorrow.
Slowly, Tennison realised what Maureen was saying.
'Let me look at the Oldham reports.'
There was one case which interested her. Jeannie Sharpe, aged twenty one, a prostitute, murdered in 1984. The head of the investigation was… Detective John Shefford.
Why was Otley so interested in this case? It had to be connected with Shefford. She decided that she would go to Oldham tomorrow, not Otley.
---
'Good morning,' Jane said to Peter as he came into the kitchen.
'Where were you last night?' he asked
'I came in late so I slept in the other bedroom. I didn't want to wake you.' Peter did not reply.
'I'll come home as early as I can tonight,' Tennison said. 'I haven't forgotten your friends are coming for dinner. I'll be in Oldham all day.'
She ran out of the apartment.
Peter stood looking at the door.
'Oldham? That's two hundred miles away!'
When they arrived in Oldham, Tennison and Jones were met by Sergeant Tomlins. He told Tennison and Jones about the murder of Jeannie Sharpe. 'She was found in an empty building,' he said. 'She was tied, her face was badly cut, clothes torn off.'
'It's a nasty place to die,' Tennison said.
'Well, these prostitutes ask for it!'
'She was only twenty-one years old, sergeant,' Tennison replied angrily, but Tomlins was already walking away.
'You can talk to some of her friends,' he said. 'They're all prostitutes too. We try to clean them off the streets but they're like rats - they keep coming back.'
The apartment was cold and damp, but somebody had tried to make it look cheerful. Tennison was sitting in an old chair beside a table on which there were two full ashtrays. She was talking to two of the dead girl's friends, Carol and Linda. Carol, a badly dressed but attractive woman in her thirties, was telling her about the last time she had seen Jeannie alive.
'We came out of the pub. There was a car parked near the corner of the street.'
'What sort of car?' Tennison asked.
'A dark one,' Linda said. 'I think it was dark and it had a lot of silver on the front. Anyway, the driver called out to Jeannie…'
'He called out? You mean he knew her name?'
'I don't think he called her name, just asked her how much. She went over and got into the car. We never saw her again.'
Tennison showed them the newspaper photograph of Marlow. 'Was this him?'
'I don't know. He had dark hair but I didn't see his face.'
'The police who were working on the case were horrible,' Carol said. 'There was one - Shefford was his name - they got rid of him.'
'Why?' Tennison asked.
'I suppose they found out about him and Jeannie,' Carol said. 'He was one of her customers. He said he'd look after her.'
'Poor kid,' Linda said. 'She had a bad life. Then she ended up tied up and dead in some empty building.'
---
It was late. Peter checked his watch. He was waiting for Jane to come home.
The front door crashed open and Jane ran in.
'I'm sorry! We were late getting back from Oldham. Don't worry - the meal will be ready before your friends arrive.'
She was right. When Peter's friends arrived, dinner was ready.
Two hours later, they were still sitting at the table finishing the wine. Jane was bored and she had drunk too much. The three men were talking about their work and their wives only talked about clothes.
'Peter told me you work for the police,' Sue said. 'What do you do? Are you a secretary?'
'No,' Tennison said. 'At the moment I'm investigating a murder.'
'I think some women ask for trouble,' Lisa said.
'What, ask to be murdered?' Jane asked.
'Not exactly, but…'
'Nobody asks to be murdered,' Tennison said angrily. 'It could happen to you.'
The telephone rang and Jane went to answer it. As she left the room, she heard Peter say, 'Sorry about that.'
'Don't apologise for me,' Jane shouted. 'I can speak for myself.'
After the guests had gone, Jane said, 'Well, I think they enjoyed themselves.'
'Do you?' Peter asked. 'Did you have to start talking about those women and your case?'
'Why shouldn't I?'
'Because it's always you, Jane. Your job, your life. You, you, you! You don't care about anybody else.'
'That's not true!'
'You care about your officers, your victims, your prostitutes. You give all your time to them.'
'That's my job!'
'Tonight was for my job and my friends, but you still have to take over.' Suddenly Jane felt very tired, too tired to argue.
'Look,' she said, 'I'm sorry. I drank too much wine, and those people were so boring…'
'Do you ever think how boring you are when you talk about work all the time? How many times have we talked about George Marlow? Do you know how boring that is for me?'
'Peter, I've said I'm sorry.' She began to cry. She cried for the girls she had seen that day, the prostitutes whose lives were so sad and so dangerous.
Peter knelt down beside her, 'I'm sorry, love. Let's go to bed. We'll talk tomorrow.'
Jane went to bed but she could not sleep. Next morning when she got up the kitchen was still full of dirty dishes and food as it had been the night before. She put on her coat.
'I've been thinking, Peter,' she said. 'I love you, but you're right. I put my work first. It is more important to me than anything else. I don't think I can change because I'm doing what I always wanted to do. I have to put everything into my work…'
She was telling him that she could never be the sort of woman he wanted.
Somebody knocked at the door. 'That'll be my car,' she said.
'You'd better go.'
'I don't know what time I'll be home tonight.'
Peter stood in the kitchen after she left, looking at the dirty dishes, then he reached out and knocked them all to the floor.
---
Tennison sat silently next to Jones as he drove. Finally he spoke to break the silence.
'Are you OK?'
'I want Marlow's car found,' Tennison said.
'Trouble at home? My wife was angry when I was so late getting home. My dinner was burned.'
'The difference is that you get your dinner cooked for you. I have to cook as well as everything else.'
Kernan had come in early to talk about the Marlow case. He stood and watched as Tennison and Otley shouted at each other.
'George Marlow was questioned in 1984 about the murder of a prostitute called Jeannie Sharpe. John Shefford was one of the officers on the case. He was moved to London because it was discovered that he was having a relationship with the murdered girl,' Tennison said. 'None of this has been put in the files. We now know that he was having a relationship with Della Mornay. He must have known that he identified the wrong girl. He was hiding something.'
Otley was very angry. 'That's a lie. If John Shefford was alive…'
'He's not alive, he's dead, and now you're protecting him. You requested the Oldham reports because you knew Shefford was involved…'
'That's not true!'
Kernan interrupted. 'That's enough! Calm down, both of you!'
'Sir,' Tennison said. 'I've been working as hard as I can to solve this case. George Marlow is still my only suspect for both of the London murders and a possible suspect for the murder of Jeannie Sharpe.'
'I don't know anything about Jeannie Sharpe's murder,' Otley said. 'I know some of the officers are friendly with these girls…'
'Friendly!'
Kernan banged his hand on the desk.
'Be quiet! Did Shefford think there was a connection between the first murder and Jeannie Sharpe?'
'I don't know,' Otley replied. 'I wanted to check the case. When I read the report, I saw John's name. I wanted to see what it was about.'
Kernan nodded, then said, 'You've got work to do. You can go now.'
Otley hesitated. It was obvious Kernan wanted to talk to Tennison by herself. He turned to her.
'Maybe we got off to a bad start,' he said. 'I was upset by John's death. Maybe I should have taken a holiday…'
She nodded.
After he had gone, Kernan said, 'What do you want to do?'
'I want Otley taken off this case and I want an officer I worked with before brought in. Detective Amson. He's a good man. And I want Marlow watched all the time.'
Kernan nodded. He knew that this was the price he must pay to hide the mistakes which Shefford and Otley had made.
As Tennison crossed the car park Otley came over to her.
'Look, I'm sorry,' he said. 'I think we started badly. Would you like to come for a drink so we can talk?'
Tennison shook her head. 'Has Kernan spoken to you?'
Otley shook his head.
'No. Look, I didn't know about John working on the Jeannie Sharpe case…'
'Yes, you did,' Tennison said quietly. 'You're off the case, Bill. I've brought in someone else. And I want the names of all the officers on this case who have been friendly with prostitutes.'
Otley stared back at her but there was no anger left in him. She gave him a small nod and walked towards a car that had just come into the car park. It was driven by the new detective, Terry Amson.
'Glad I'm back working with you,' he said. 'How's it going?'
Tennison smiled. 'I think I'm doing OK.'
Otley's sad figure was still standing there as they drove away.
مشارکت کنندگان در این صفحه
تا کنون فردی در بازسازی این صفحه مشارکت نداشته است.
🖊 شما نیز می‌توانید برای مشارکت در ترجمه‌ی این صفحه یا اصلاح متن انگلیسی، به این لینک مراجعه بفرمایید.