سرفصل های مهم
فصل 09
توضیح مختصر
زمان مطالعه

11 دقیقه

سطح

ساده
دانلود اپلیکیشن «زیبوک»
این فصل را می‌توانید به بهترین شکل و با امکانات عالی در اپلیکیشن «زیبوک» بخوانید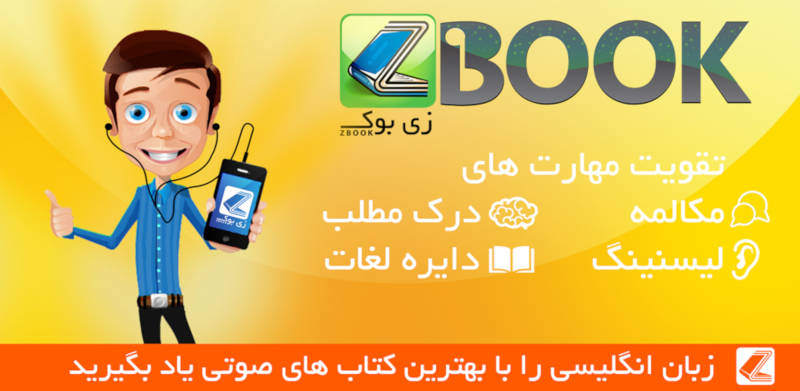 متن انگلیسی فصل
CHAPTER NINE
Arthur Nieholls
That was not the end of my sadness. Anne, too, became ill.
She could not breathe, she coughed, her face was white. But she was more sensible than Emily. She took all her medicines, and did everything the doctors said. It didn't help much. In the spring she said she wanted to go to the sea, to a warmer place. The doctors told her to wait. I thought she would die before she went.
At last, in May, Charlotte went away with her. They went to York first, where they visited a wonderful church, York Minster. 'If men can make something as beautiful as this,' Anne whispered, 'what is God's real home like?'
Charlotte told me this in a letter she sent from Scarborough, a town by the sea on the north-east coast.
'On 26th May Anne rode a donkey on the beach,' the letter said. 'She was very happy, papa. Afterwards we went to church and then sat and watched the sea for a long time. On the 28th she was too ill to go out. She died quietly at two o'clock in the afternoon. She will be buried in a graveyard near the sea.'
Anne was the baby of the family, the youngest and prettiest of them all. Before she died, she wrote another book-The Tenant of Wildfell Hall - about a woman who left her cruel husband. She was proud of it, and so was I. She was twenty-nine years old. 'I don't want to die, papa,' she said. 'I have too many ideas in my head, too many books to write.'
When Charlotte came home the dogs barked happily. Perhaps they thought Anne and Emily and Branwell were coming home too - I don't know. But it was only Charlotte. The smallest of all my children. Not the prettiest, not the strongest, not the strangest. Cod had taken all those for himself. He had left me with the one who would become the most famous. And the one who nearly had a child.
Charlotte wrote two more books: Shirley, about a strong brave woman like her sister Emily; and Villette, about love between a teacher and a pupil. But Jane Eyre was her most famous book. Everyone in England talked about it; everyone wanted to read it.
Charlotte went to London and met many famous writers. I was very pleased; I loved to hear about the people and places that she saw. But she always came back to Haworth; she didn't like to be with famous people very long. And this quiet place was her home.
In 1852, just before Christmas, a terrible thing happened. I heard some of it from my room. My curate, Arthur Nicholls, opened the door to Charlotte's sitting-room, and stood there. His face was white, and he was shaking.
'Yes, Mr Nicholls?' Charlotte said. 'Do you want to come in?'
'No, Miss Charlotte - that is, yes. I mean - I have something important to say to you.'
I heard his voice stop for a moment and then he went on. 'I have always… felt strongly about you, Miss Charlotte, and… my feelings are stronger, much stronger, than you know. And, well, the fact is, Miss Charlotte, that… I am asking you to be my wife.'
There was a long silence. I heard every word, and I felt cold and angry. Mr Nicholls was a good curate, but that was all. I paid him 100 pounds a year to help me with my work, but he had no place in my house, or in my daughter's bed! I stood up, and opened my door.
'Mr Nicholls!'
He turned and looked at me. I could see Charlotte behind him. 'You will leave this house at once, Mr Nicholls. I am very, very angry! You must not speak to my daughter again - ever! Do you understand me?'
The stupid man was shaking and almost crying! I thought he was ill. He opened his mouth to speak, but no words came out. Then he turned and went out of the door.
Mr Nicholls stayed in his own house for three days. He refused to eat, the stupid man, and he sent me some angry letters. But Charlotte wrote to him, to say that she would not marry him. Then Mr Nicholls said he would leave Haworth, and go to Australia.
On his last day, in church, he had to give people bread to eat. But when he held out the bread to Charlotte, he could not do it, because he was shaking and crying so much. Afterwards, the people of Haworth gave him a gold watch. He cried about that, too.
I thought it was all finished, but I was wrong. I think he wrote to Charlotte, and she wrote back. In April of 1854, he came back to Haworth. Charlotte brought him into my room. I looked at him, but I said nothing. I was not pleased.
'Papa,' Charlotte said. 'Mr Nicholls and I have something to say to you.
I did not like that. 'Mr Nicholls and I…' It did not sound good to me.
'I am busy,' I said. 'I have a lot of work.'
Charlotte smiled. 'That's because you don't have a good curate, papa. When Mr Nicholls was here, your life was easy.'
'Perhaps,' I said. 'But he was going to Australia, I thought. Why haven't you gone, sir?'
Mr Nicholls spoke for the first time. He looked very tall and proud, I thought. 'There are two reasons, sir,' he said. 'First, because I have decided not to go to Australia. And also…'
He stopped, and looked down at Charlotte. She smiled up at him, and I felt my blood run cold.
'… and also, because your daughter Charlotte and I would like to be married. We have come to ask you to agree.'
I don't remember what I said next. I think there were a lot of unkind words between us, and some tears. But in the end I agreed. I agreed because Charlotte wanted it, not because of Arthur Nicholls.
In June that year they were married in my church. I did not go - I could not give Charlotte away to that man. But he came back here to be my curate, and he and Charlotte lived in this house with me. He is still here now.
Perhaps he will read this. If he does, he will know that he was right, and I was wrong. Mr Nicholls was, after all, a good husband for Charlotte. I understood, after a while, that he honestly loved her, and he could make her happy. She began to smile and laugh again. Her eyes shone, she sang sometimes as she worked. Our house became a home again.
She went with him to see his family in Ireland, and travelled to the far west of that country. Mr Nicholls did most of my church work for me. Charlotte began a new book - Emma, she called it. And one day in December 1854 she came into my room, smiling. I could see that she was excited.
'What is it, my dear? Have you finished your book?'
'No, not yet, papa. But I have something wonderful to tell you. What do you think?'
'I don't know, my dear. If it's not your book, then…'
'I told Arthur yesterday. I am going to have a child.'
I did not say anything. Her hand was on the table and I put my hand on it gently. It was wonderful news. I remembered when my own wife, Maria, had told me this, and how this house had been full of the laughter of little voices, and the noise of running feet. Charlotte and I sat like that for a long time, remembering.
It did not happen. At Christmas she fell ill, and in the New Year she was worse. She felt sick all the time because of the baby, and she ate nothing. She lay in bed all day, hot and coughing. Arthur Nicholls cared for her wonderfully - I think he often stayed awake all night. But it did not help.
On 31st March 1855 the last of my six children died. It was early in the morning. Arthur Nicholls was sitting by her bed, and I was standing by the door. She was asleep with her hand in his. Her face was very thin and pale.
She opened her eyes and saw him. Then she coughed, and I saw fear in her face.
'Oh God,' she whispered. 'I am not going to die, am I? Please don't take me away from Arthur now - we have been so happy.'
Those were the last words she ever said. A little while later, I walked slowly out of the house. As I went into the graveyard, the church bell began to ring. It was ringing to tell Haworth and all the world that Charlotte Bronte was dead.
مشارکت کنندگان در این صفحه
تا کنون فردی در بازسازی این صفحه مشارکت نداشته است.
🖊 شما نیز می‌توانید برای مشارکت در ترجمه‌ی این صفحه یا اصلاح متن انگلیسی، به این لینک مراجعه بفرمایید.