سرفصل های مهم
فصل 03
توضیح مختصر
زمان مطالعه

7 دقیقه

سطح

خیلی ساده
دانلود اپلیکیشن «زیبوک»
این فصل را می‌توانید به بهترین شکل و با امکانات عالی در اپلیکیشن «زیبوک» بخوانید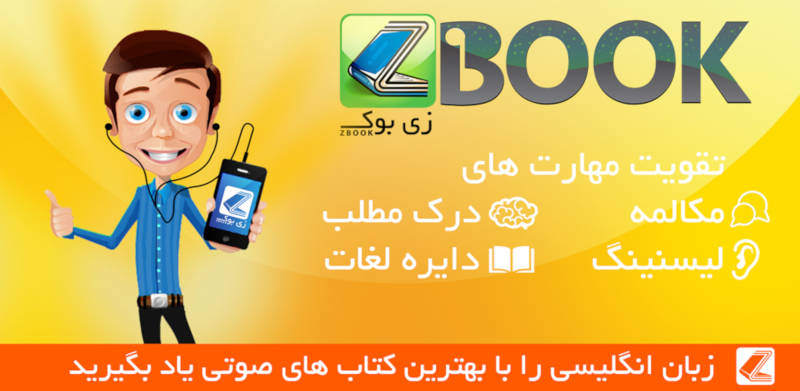 متن انگلیسی فصل
CHAPTER THREE
The Law of Club and Tana
Buck's first day at Dyea Beach was terrible. What a change from his comfortable, happy life with the Judge in the sunny Southland! Here there was no peace or rest. There was only confusion and noise. There was danger everywhere because these dogs and men were not city dogs and men. They only knew the law of club and fang.
Buck never saw dogs like these. They fought like wolves. He learned this by watching Curly. She wanted to make friends with a husky. The husky jumped on Curly and he tore her face from eye to mouth.
Wolves and huskies fight like this. They attack and then jump away. But this fight was not finished. Thirty or forty huskies came and made a circle around the fight. Curly attacked her enemy but the husky bit her again. She fell to the ground and never stood up again. The other huskies moved in and suddenly she was under them.
Buck saw Spitz run away with his red tongue out of his mouth. He was laughing. Curly was dead in the snow. Her body was almost in pieces. Buck often saw this scene in his dreams. He understood that when a dog was injured, that was the end. Spitz laughed again and from that moment Buck hated him.
Soon Buck had another surprise. Francois put a harness on him. Buck remembered the harnesses on horses at home. So now he must work like a horse. He must pull the sled to the forest to get firewood. He was offended, but he decided to work and do his best. He worked with Spitz and Dave, and learned a lot from them. He learned to stop when Francois said "ho", and to go when he said "mush".
"Those three are very good dogs," Francois told Perrault. "Buck pulls well and learns quickly."
That afternoon Perrault bought two huskies called Billee and Joe. They were brothers. Billee was very friendly but Joe was the opposite. In the evening, Perrault bought another dog called Solleks. He was an old husky with only one eye. He made no friends and wanted to be alone.
That night Buck had another problem. Where could he sleep? Francois and Perrault were in their tent. When Buck tried to enter they shouted angrily at him. It was terribly cold and windy outside.
He tried to sleep in the snow. But it was too cold. Buck walked sadly around the tent. He looked for the other dogs but he could not find them. Where were they? Buck was very cold and unhappy. He did not know what to do.
Suddenly he fell into a hole. He felt something move and then heard a friendly bark. Under the snow, in the warm hole he saw Billee. Billee licked Buck's face with his warm, wet tongue.
Another lesson. So that was how the dogs slept. Buck chose a place and made a hole. In a minute he was warm and asleep. He slept well but had bad dreams.
The noises of the camp woke him up the next morning.
"What did I say," Francois shouted to Perrault. "That Buck learns quickly."
Perrault smiled. He was a courier for the Canadian Government. He transported important documents and he needed the best dogs. He bought three dogs that morning. Now there were nine dogs in a harness and they were going up the Dyea Canyon.
The work was hard but Buck liked it. He was surprised that Dave and Solleks were not bored now. Pulling in a harness was their job and they were happy. All the dogs were alert and active.
Billee was the sled dog. He was nearest to the sled. Dave was in front of him. Then there was Buck. In front of them were the other dogs. Spitz was the leader in front. Dave and Solleks were Buck's teachers. When Buck pulled the wrong way Dave always bit his leg lightly. Buck learned quickly.
It was a hard journey up the canyon, through Sheep Camp and into the mountains. That night they camped at Lake Bennett. Thousands of gold miners were there. Buck made his hole in the snow and slept well.
Very early the next morning Buck and his team started pulling the sled again. That day they traveled forty miles on a good trail. But the next day there was no trail. The dogs worked harder and they traveled slowly.
Perrault usually went in front of the dogs. With his snowshoes he made the snow flat. Francois guided the sled from behind. Perrault was in a hurry. He knew all about ice and this was very important. In the fall the ice was very thin.
Day after day Buck worked hard and pulled the sled. The dogs started before it was light and stopped in the evening after dark. They ate a piece of fish and went to sleep. Buck was always hungry. Everyday he ate a pound and a half of fish. But it was never enough. One day he saw another dog called Pike steal meat from Perrault. Buck did the same the next day and no one saw him.
Buck was learning to live in the hostile Northland. In the Southland he never stole but he was never hungry. In the Southland there was the law of love and friendship. The man with the red sweater taught him the law of club and fang.
He learned to eat all kinds of food. He learned to fight and became very clever. He became stronger and more primitive. The natural forces inside of him became alive. It was easy for Buck to fight like a wolf because it was in his blood. At night he looked at a star and howled, like his ancestors did long ago. Buck was following his instinct.
مشارکت کنندگان در این صفحه
تا کنون فردی در بازسازی این صفحه مشارکت نداشته است.
🖊 شما نیز می‌توانید برای مشارکت در ترجمه‌ی این صفحه یا اصلاح متن انگلیسی، به این لینک مراجعه بفرمایید.