سرفصل های مهم
فصل 05
توضیح مختصر
زمان مطالعه

6 دقیقه

سطح

متوسط
دانلود اپلیکیشن «زیبوک»
این فصل را می‌توانید به بهترین شکل و با امکانات عالی در اپلیکیشن «زیبوک» بخوانید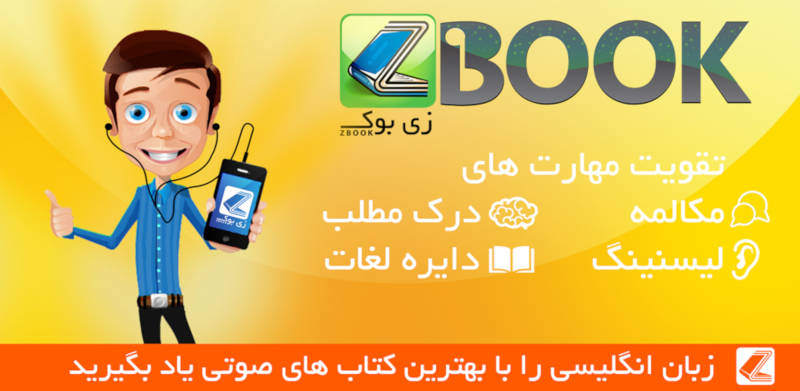 متن انگلیسی فصل
CHAPTER FIVE
The Big Fight
At Pelly River one morning Dolly suddenly went crazy. She howled like a wolf and then jumped at Buck. Buck knew this was something terrible and ran away. Dolly was behind him. Buck was afraid. He ran as fast as he could through the woods, across the ice and back to the river. Dolly was one step behind him. Buck could hear her growling angrily.
"Buck! Buck!" Francois called.
"Francois can save me' Buck thought and ran to him.
Francois had an axe ready in his hand. As Buck ran past him the axe fell down on Dolly's head.
Buck lay down near the sled. He was exhausted. This was Spitz's opportunity. He jumped at Buck and bit him very hard. Francois saw this and hit Spitz.
"That Spitz is a devil' said Perrault. "Some day he will kill Buck."
"Buck is like two devils. I know this for sure. Some day Buck will get very angry and eat up Spitz' Francois said.
From then on it was war between Spitz and Buck. Spitz was the lead-dog and master of the team. Buck wanted to be the lead-dog. It was part of his nature. Spitz knew this and hated him. Buck was dangerous because he was strong, clever and patient.
When the dogs made mistakes Buck protected them from Spitz. One morning Pike did not want to get up and Spitz looked for him everywhere. When he found Pike he jumped at him but Buck suddenly attacked Spitz. Francois whipped Buck with all his strength. This did not stop Buck. Francois whipped him again and again. The other dogs saw this and it became difficult for Spitz to lead them.
Day after day Buck protected the other dogs from Spitz. Buck did it "secretly when Francois was not looking. Things began to change on the team. The dogs did not respect or obey Spitz. The team became worse. There was always more trouble and Buck was responsible for it.
Francois was worried about Buck and Spitz. "Those dogs will have a big fight one day," he thought. But the days passed without a big fight.
They arrived in Dawson City on a cold gray afternoon. There were many men and dogs in Dawson. The dogs did all kinds of work. Buck met some Southland dogs but most of the dogs were huskies.
At night there was the aurora borealis and the stars danced in the sky. Every night at nine o'clock, at twelve and at three all the dogs howled together. Buck liked to howl with them. It was a strange song of the night from thousands of years ago. It was the song of Buck's ancestors. It was about the difficulties of life.
They left Dawson after seven days. Perrault had some important letters. He wanted to return to Dyea as fast as possible. The dogs were rested and in good condition.
On the first day they traveled fifty miles and on the second day they were on the Yukon River near Pelly.
Francois had many problems with the team. The dogs did not work well together. Buck and Spitz hated each other. The other dogs did not respect Spitz. They were not afraid of him anymore. Francois often stopped the sled because the dogs were fighting. Francois knew that Buck caused the trouble. But Buck was very clever and Francois never saw him. Buck worked hard and he loved pulling the sled. One night after dinner Dub found a snow rabbit. In a moment all the dogs were running after it. Nearby there was a camp of the Northwest Police with fifty dogs. The fifty dogs started running after the rabbit too. The rabbit ran quickly on the soft snow, but it was more difficult for the dogs. Buck led the pack of sixty dogs and he was very happy. He was hunting his food and he felt alive. His splendid body moved forward in the white moonlight.
In the end Spitz caught the rabbit. He broke its back with his teeth and threw it in the air. Buck attacked Spitz. The dogs fell in the snow. Spitz bit Buck twice and then jumped away. He watched Buck carefully.
Buck knew this was the big fight. Either he or Spitz must die. Their ears went back and they growled angrily. They watched each other carefully and they circled slowly. The night was silent and everything was white in the moonlight. The other dogs ate the rabbit and then turned to watch the fight.
Spitz was a great fighter and he was intelligent. Buck tried to bite his throat but Spitz always defended himself. Every time Buck attacked, Spitz moved away and bit him on the side. Soon Buck was covered with blood. The fight was desperate.
But Buck had a good imagination. He fought with his instinct but also with his head. Buck attacked again but at the last minute he went under Spitz and bit his left leg. The bone broke and Spitz stood on three legs. Buck attacked three more times and then broke his right leg.
There was no hope for Spitz now. The silent circle of dogs moved closer to Spitz. They waited for the end. Then Buck attacked again. Spitz fell down on the snow. He disappeared under the circle of the other dogs. Buck stood and watched. He was the champion.
مشارکت کنندگان در این صفحه
تا کنون فردی در بازسازی این صفحه مشارکت نداشته است.
🖊 شما نیز می‌توانید برای مشارکت در ترجمه‌ی این صفحه یا اصلاح متن انگلیسی، به این لینک مراجعه بفرمایید.