سرفصل های مهم
فصل 01
توضیح مختصر
زمان مطالعه

8 دقیقه

سطح

متوسط
دانلود اپلیکیشن «زیبوک»
این فصل را می‌توانید به بهترین شکل و با امکانات عالی در اپلیکیشن «زیبوک» بخوانید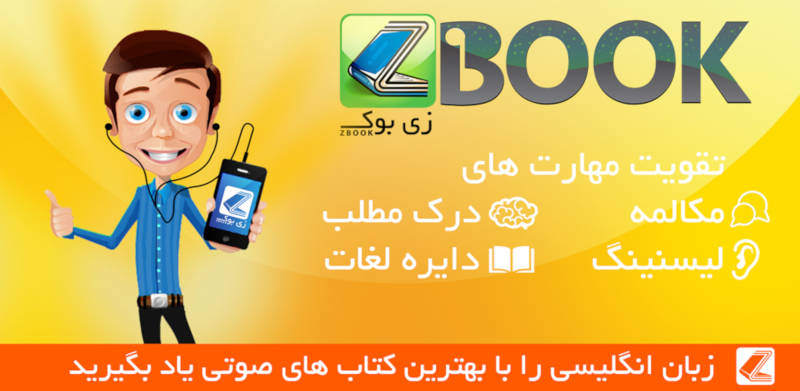 متن انگلیسی فصل
CHAPTER ONE
The Old Pyncheon Family
The House of the Seven Gables was an old, wooden house on Pyncheon Street in a New England town. Its seven gables seemed to reach up to the sky and a large elm tree stood outside the door. The house, also known as Pyncheon House, had a long, dark history. Although it was a very old house, it was not the first house on that location. At the end of the seventeenth century Pyncheon Street was known as Maule's Lane, because Matthew Maule had built a small, simple hut there. He was a wizard and practiced witchcraft, which was a crime in the Puritan community.
Colonel Pyncheon was a clever and powerful man in town. He liked Matthew Maule's property and wanted it for himself, but Maule refused to sell it to him. The Colonel was a very determined man and Maule was very stubborn so the disagreement lasted for a long time. After several years, Colonel Pyncheon accused Matthew Maule of witchcraft and decided to hang him. It was a horrible death sentence. On the day of the hanging all of the important people from the town came to watch and cried out passionately against witchcraft. Colonel Pyncheon was there sitting on his horse shouting loudly too. Matthew Maule pointed a finger at him and said, "God will give him blood to drink!" This was Maule's curse, which followed the Pyncheon family for centuries.
After Maule's death Colonel Pyncheon built a huge family home where Maule's small hut had been. The townspeople couldn't understand why he wanted to build a house on a place which was cursed. But the Colonel was a determined man and he began living there.
One day when the governor went to visit Colonel Pyncheon, he found him dead in his study. The Colonel was sitting at his desk with a pen in his hand and some letters and other papers in front of him. There was blood on his beard, shirt collar and neck. The doctor said he had died of a heart attack, but people talked about murder since the window near the Colonel's chair was open and a man was seen running away.
The Pyncheon family became less important over the years. Most of the Colonel's family were not happy about owning the House of the Seven Gables, because they knew about Maule's curse.
At the time of our story, Judge Jaffrey Pyncheon, a direct descendant of Colonel Pyncheon, was a rich and important member of society. He was similar to his ancestor because he was a clever and powerful politician. There were few other Pyncheons left: a seventeen year old girl, a murderer who was in prison and his sister.
Hepzibah Pyncheon was about sixty years old and had never married. Her old, pale face always had an angry expression because she could not see well. She lived alone in the House of the Seven Gables, except for a young artist who was a lodger in one of the gables. Through the years the house and its furniture had become old and broken. It had a life and secrets of its own.
Hepzibah had lived alone for almost twenty-five years and she had never worked or socialized with other people. She now needed money and decided to open a shop on the ground floor of the house, where one of her ancestors had also had a shop. She had cleaned the shelves and floor of the old shop and had some flour, sugar, apples, soap and other things to sell. Working was a loss of dignity for her, and dignity was the only thing that remained in her life. One morning, before opening the shop for the first time, she opened a secret drawer and looked at a miniature of a young man. Tears filled her eyes. Then she went to the dark living room where she stopped to look at a portrait of old Colonel Pyncheon.
Finally she opened the shop, letting in the sunlight for the first time in many years. It wasn't long before her first customer arrived. It was Mr Holgrave, the young lodger, who offered to help Hepzibah with her preparations. Mr Holgrave was a thin man with a brown beard and a short brown moustache. He was a daguerreotype artist and took pictures of people.
"Oh, Mr Holgrave, I simply can't do this. I'm too old and I'm only a woman. I've been living here for twenty-five years and I've never worked! I'd rather be dead than working here," said Hepzibah, and she started crying.
"Oh, no!" the young man said. "This is a lucky day for you. Work is important because it gives life a purpose. I wasn't born a gentleman. I've always worked and I'm happy about it."
Holgrave wanted to buy some biscuits, but Hepzibah would not accept money from her only friend. He took the biscuits and left. Hepzibah felt happier, for a short time.
The shop door opened again and Ned Higgins, a young schoolboy, came in. He wanted a biscuit but Hepzibah did not accept money from her customer. He came back again and asked for another biscuit, and this time Hepzibah took his money - one cent. For the first time in her life she had earned one cent.
In the afternoon a tall, well-dressed old gentleman stopped outside the shop window and smiled at Hepzibah, but he did not come in. It was her cousin, Judge Jaffrey Pyncheon, and she did not like him because he looked like her ancestor, Colonel Pyncheon, whose portrait was hanging in the living room. She felt angry after seeing him.
Mr Venner, a strange old man, came to visit the shop. He was well-known in the town and Hepzibah had known him for many years. "I'm glad to see that you're working, Hepzibah! It's good for you. And remember that you should smile at the customers, too. It's important!"
How could she smile when she was so terribly unhappy!
"When is he coming home?" Mr Venner asked.
"Who?" asked Hepzibah with a white face.
"Ah, you don't want to talk about it. That's alright, but everyone in town is talking. I remember him, you know. Well, goodbye, Hepzibah."
More customers came into the shop during the afternoon but Hepzibah made a lot of mistakes and at the end of the day's business there was very little money.
That evening, after Hepzibah had closed the shop for the day, a young girl knocked at the front door of the old house.
"Who could it be?" thought Hepzibah. "I'm not expecting anyone."
She opened the door and saw her cousin Phoebe, a pretty young girl with a bright smile. She lived in the country in New England and was part of the Pyncheon family.
"Cousin Phoebe! What are you doing here?"
"Didn't you receive my letter?" said Phoebe. "I've come to visit you for a week or two."
"Please come in, little Phoebe," said Hepzibah. "You can stay for tonight, but this isn't the right place for you. You're young and cheerful, but this house is dark and cold and… sad. And I'm just an old woman."
"Oh, cousin Hepzibah, I want to work and help you with many things."
"I know you're a good girl, but I must ask the master of the house about this."
"Who is the master of the house?" Phoebe asked.
"Have you ever heard of Clifford Pyncheon? He's my brother!"
"Yes, I've heard that name, but isn't he dead?"
"Perhaps he was," Hepzibah said sadly, "but in this old house dead people return!"
مشارکت کنندگان در این صفحه
تا کنون فردی در بازسازی این صفحه مشارکت نداشته است.
🖊 شما نیز می‌توانید برای مشارکت در ترجمه‌ی این صفحه یا اصلاح متن انگلیسی، به این لینک مراجعه بفرمایید.