سرفصل های مهم
فصل 03
توضیح مختصر
زمان مطالعه

8 دقیقه

سطح

متوسط
دانلود اپلیکیشن «زیبوک»
این فصل را می‌توانید به بهترین شکل و با امکانات عالی در اپلیکیشن «زیبوک» بخوانید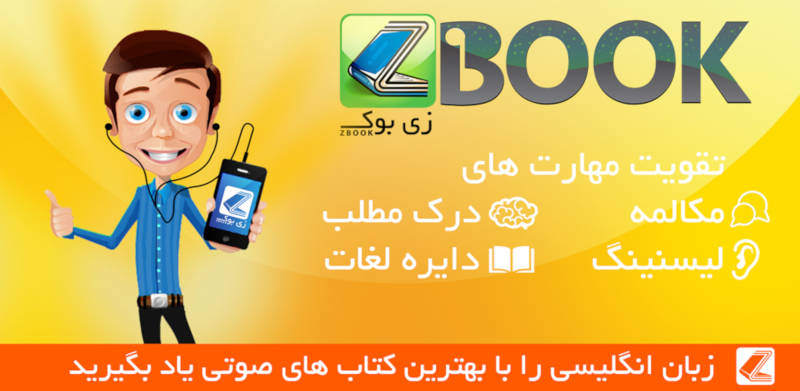 متن انگلیسی فصل
CHAPTER THREE
The Guest
The next morning Phoebe woke up to the sound of two birds in the pear tree outside her window. She went down to the kitchen and found Hepzibah reading a cookbook. She held it close to her nose because her eyesight was very poor.
Phoebe, who was very good in the kitchen, made the coffee and cooked something hot for breakfast. There were flowers and three chairs at the breakfast table in the living room.
"Why are there three chairs this morning?" Phoebe asked herself. "And why is Hepzibah behaving so strangely?" The old woman was upset and soon started crying.
"Oh, forgive me, dear child," said Hepzibah, crying.
"What's happening?" asked Phoebe.
Hepzibah took the young girl's hand in her own and said, "He's coming! Let him see you first, Phoebe. You're young and cheerful. He has always liked bright faces! And mine is old now. Pull the curtains so that the sunshine can come in. He likes the light! I can hear him; he's coming! Whatever happens, be cheerful!"
Hepzibah threw open the door and there was an old man with long gray hair. Was this the man in Hepzibah's picture?
"Dear Clifford, this is our cousin Phoebe Pyncheon," said Hepzibah. "She is Arthur's only child and she is visiting us from the country."
"I don't remember Phoebe - Phoebe Pyncheon?" said Clifford, who was confused.
"Come, dear Clifford, take this chair," said Hepzibah, leading her brother to his place. "Now let's have breakfast."
Clifford moved slowly and did not talk much, but he liked the food and the coffee.
Phoebe looked at him carefully and thought, "Yes, it's the same man I saw in the miniature. But where did he come from?" "Is this you, Hepzibah?" he said sadly. "How you have changed! Are you angry with me?"
"Angry?" she repeated. "Angry with you, Clifford? Oh, no! There's nothing but love here. You're home now!"
Clifford smiled weakly and tasted his coffee.
"More, more!" he cried. "This is what I need! Give me more!"
He drank the coffee, sat back in his chair and looked out of the open window.
"How pleasant! How beautiful! An open window, the sunshine, the flowers. This must be a dream! A dream!"
Clifford had always loved beautiful things, and now he needed them because he had been in prison for the past thirty years. Suddenly his face became sad and Phoebe thought quickly.
"Cousin, here's a rose from the garden," she said, giving him a red flower.
"Ah, let me hold it!" he said eagerly. "Thank you, my kind young girl. This rose makes me feel young again."
He looked around and saw the painting of old Colonel Pyncheon on the wall.
"Hepzibah!" he cried. "Why do you keep that horrible portrait on the wall? He's the evil man of this house! Take it down!"
"Dear Clifford," said Hepzibah sadly, "you know I can't take it down."
"Then please cover it. I don't want to see that face!"
A noise came from the shop. It was the shop bell. "Phoebe, please go and see our customer," Hepzibah said.
She looked at her brother and said, "Clifford, I opened a shop in the front room because we're very poor. We need money for food."
"Are we so poor, Hepzibah?" he asked sadly, and he fell asleep in his chair.
Phoebe's first customer was the schoolboy Ned Higgins. He bought some things for his mother and left. Then a tall gentleman dressed in an expensive black suit came into the shop.
"Excuse me. I'm looking for Miss Hepzibah Pyncheon," he said smiling. "Do you work here?"
"Yes, I do," said Phoebe. "I'm Miss Hepzibah's cousin. I'm visiting her."
"Her cousin? From the country?" said the gentleman, smiling. "Let me see, you're… Phoebe Pyncheon, my cousin Arthur's only child! I'm Judge Pyncheon, your cousin."
He wanted to kiss Phoebe but she moved back. Why? Then, suddenly, she remembered that he was Judge Pyncheon, the man in Mr Holgrave's daguerreotype. He was the man with old Colonel Pyncheon's face! The old Colonel had been a greedy, cruel man, and the judge had the same characteristics as his ancestor, although he tried to be friendly.
"Is something wrong?" the judge asked. "Are you afraid of anything?"
"Oh, no," Phoebe said nervously. "You came to see cousin Hepzibah. Let me get her for you."
"No, wait a moment, please," said the judge with a friendly voice. "You seem a bit nervous. Perhaps the town air doesn't agree with you. Or is there a strange guest in the house who disturbs you?"
"There aren't any strange guests in the house," said Phoebe. "There's only cousin Hepzibah's brother, Clifford, who is a quiet, gentle man. I'm not afraid of him."
"You're not afraid of Clifford Pyncheon?" the judge asked kindly. "Then you don't know about his past. He did something very bad. We were good friends many years ago. But now I must see him. Where is he?"
"Let me call my cousin Hepzibah," said Phoebe. "I think Clifford's sleeping now."
"No, no, Miss Phoebe!" said Judge Pyncheon with a deep, angry voice. "Stay here! I know this house well and I know Hepzibah and Clifford. I'm at home here and you're the stranger. Ah, here is Hepzibah!"
Hepzibah had heard the judge's deep voice and came to the entrance. She looked at him with her small, cold eyes.
"Hepzibah, my dear cousin, how happy I am to see you!" said the judge. "Clifford is finally home and you have something to live for. We all love Clifford and I want to help him. He can come to my home in the country and enjoy his life. I can give him all the beautiful things he likes and the best food. I want to make him happy. Let me see him!"
When Phoebe heard this she wanted to give Judge Pyncheon a kiss. But Hepzibah's face was darker than ever.
"Clifford is not ready to receive visitors," said Hepzibah angrily.
"Visitors? Do you call me a visitor? I'm his cousin. Don't refuse my generous offer. I'm here with an open heart. You can't keep your brother in this dark, old house when he could enjoy the beauty and comfort of my country home. The country air will do wonders for him. And you and I, dear Hepzibah, will watch together and work together, to make our dear Clifford happy. Why should we talk further about what is both my duty and pleasure? Come to me at once!"
"Clifford has a home here!" Hepzibah said.
Judge Pyncheon was angry. "Woman, why do you want to stay here? Do you have money? No! Why am I talking to you? You're only a woman. I want to talk to Clifford. Where is he?"
Hepzibah stood in front of the door and did not move.
"Hepzibah! Hepzibah!" cried a weak, frightened voice from behind the door. "Go down on your knees; kiss his feet! I don't want to see him! Please, please!"
The judge was angry and took a step towards the door, but then he stopped.
"Clifford isn't well now, so I can't think of insisting. I can talk to him another time," he said, smiling. "But I shall watch over his well-being, as if he were my own beloved brother. I wish only for your acceptance of my kind offer."
As soon as the judge left, Hepzibah's face became white and she put her head on the young girl's shoulder.
"Oh Phoebe," she said. "That man has been the horror of my life! Will I ever have the courage to tell him this?"
"Is he very bad?" asked Phoebe, who was confused. "His offers were generous and kind."
"He doesn't have a heart!" said Hepzibah. "Now go and talk to Clifford. He likes you. I'm going to work in the shop."
Phoebe did not know what to think. "Is the judge an evil man?" she thought. "Can men of his respectability be anything other than correct and fair? He's important and seems to be kind and generous. I don't know what to believe! Perhaps Cousin Hepzibah is just old and bitter, and lives with her memories of the past."
مشارکت کنندگان در این صفحه
تا کنون فردی در بازسازی این صفحه مشارکت نداشته است.
🖊 شما نیز می‌توانید برای مشارکت در ترجمه‌ی این صفحه یا اصلاح متن انگلیسی، به این لینک مراجعه بفرمایید.