سرفصل های مهم
فصل 05
توضیح مختصر
زمان مطالعه

12 دقیقه

سطح

ساده
دانلود اپلیکیشن «زیبوک»
این فصل را می‌توانید به بهترین شکل و با امکانات عالی در اپلیکیشن «زیبوک» بخوانید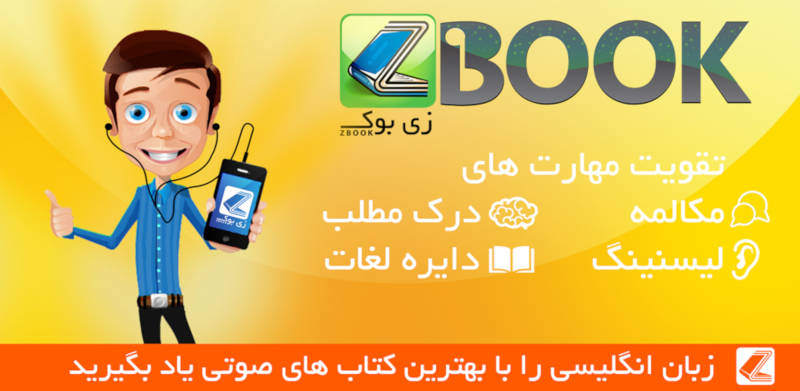 متن انگلیسی فصل
CHAPTER FIVE
The African Mask
It was early evening and there were more protesters outside the U.N. building. Tobin sat in the main hall.
"When Zuwanie speaks, this room will be full of people," he said to himself. "Will the killer be here too? How will he try to kill the President?"
Silvia came in behind him. "Do you have any more information?" she asked.
"A little," Tobin said. He took the photo out of his pocket and put it on a desk. "Is this you?"
Silvia turned over the photo. There were names on the back.
"It was a peaceful protest," she said. "I was listening."
"And after you listened?"
"You're asking the wrong questions," Silvia said angrily. 'Why was this picture taken? Why were the names written on the back?"
"Because it's important information. We do the same thing here in the U.S."
"In Matobo, it's different. A protest is a crime in Matobo. And this is a death list. Who gave you this - and why?"
"You're hiding something," Tobin said. "What is it? How do you feel about Zuwanie?"
"I feel… sad," Silvia said slowly.
"Don't you feel angry? Don't you want Zuwanie to go to court? He hurt you, his soldiers killed your -"'
She touched his mouth with her hand.
"Shh," she said. "We don't name the dead." Slowly, she took her hand away from his face. "Everyone is angry when they lose someone. But in Africa, in Matobo, it's different. To stop sadness, you must save a life. That's what the Ku believe. When someone is murdered there's an all-night party one year later, next to a river. In the morning, the dead man's relatives bring out the killer, tie him up, and put him in a boat. They take him out onto the water and throw him in. He can't swim. The family can watch him die, but they will always be sad. The act of saving him will take away their sadness. They will realize that life isn't always fair." She stopped for a few seconds, and then she said, "It's too easy to take a life." She pointed at the photo. "That was a long time ago. I 'm leaving. I have a class."
Later that night, Silvia sat in her apartment and thought about Africa. She remembered the open spaces and the animals, the sound of African music, and the hills in the early morning sun. She closed her eyes. She remembered an African man, the man that she loved.
She opened her eyes and looked at her photos. Then she looked up at the African masks on the wall. One was missing!
The telephone rang and she ran to it.
"Hello?" she said nervously. "Philippe? Hello?"
Nobody replied. She put the phone down and turned to the window. A man was standing on the fire escape. He was wearing the missing mask and he had a cell phone in his hand. He put his finger to his mouth and whispered, "Shhh."
Silvia screamed.
When Tobin arrived at Silvia's apartment twenty minutes later, there were already a lot of police officers and Secret Service agents outside the building.
"What happened?" Tobin asked Dot.
"Somebody took a mask from the wall," Dot said. "He went up the fire escape. When she saw him, he put a finger to his mouth. Somebody doesn't want her to talk."
"Did Doug see him?" Tobin asked.
"No, he missed him. He feels really bad. A lady across the street called the police."
Doug came into the apartment, holding the mask. "I found this on the roof."
An agent looked closely at it. "There's a hair inside it. We'll test it. It'll help us to find him."
Tobin walked across the room to Silvia. "Who has a key to your apartment?"
"Nobody."
"And the door was locked. Where do you keep your key?"
"In my purse," Silvia said.
"Have you had your purse with you all day?" Tobin asked.
"Yes - no. It was in my locker at the U.N." She was shaking.
"So, you're sitting here having a nice quiet evening at home. Then a man in a mask waves to you from the fire escape."
"Yes." Silvia almost smiled. "That's what happened."
Tobin turned to Dot. "I want somebody to look at her locker. Look for fingerprints. I'm taking her out for an hour."
They went to a bar and sat at a back table. A waitress brought them two beers, and Tobin looked at a photo of the mask.
"Is this a special mask?" Tobin asked. "A war mask?"
"No," Silvia replied. "It's a mask of peace. It was a gift."
Tobin looked more closely at the photo. "What are those words inside it?"
"They say: 'I promise,'" Silvia said slowly. She was silent for a minute, then she continued. "I'll be honest with you. My brother gave it to me. I still have a brother, Simon, in Matobo."
"What was the promise?"
"I don't know. I didn't ask him. We… we haven't spoken for a long time."
"What does your brother believe in?" Tobin asked. "Does he hold a gun, or does he believe in peace too?"
Silvia thought about her brother and smiled. "He believes in lists. When we were children, we lived on a farm. We were often bored. I read - and fought with my brother. He kept lists of strange facts in cheap notebooks. He had one notebook for his favorite words. That's probably how I became interested in words."
"Is he part of all this?" Tobin asked. "Why did the killers only try to scare you tonight? Why didn't they kill you? If you can recognize the voice-"
She looked at him sadly. "You don't believe anything I say. We're standing on opposite sides of the river, aren't we?" she said.
"Give me a reason to get to the other side," Tobin said.
They finished their beers and Tobin took her back to the apartment. The agents and police officers were gone. Silvia stood at the door while Tobin checked the rooms, the closets, and the fire escape.
"OK, come in," he said. "There's a police car outside. They'll watch you until tomorrow morning."
"And then?" Silvia asked.
"I don't know. I'll think of something."
"Thank you." Her voice was very sad.
Tobin moved toward the door, then he stopped. "My wife was killed," he said. He didn't turn around or look at her. "Two weeks ago. She… she left me and went away with another man. She was coming back… She was a dancer. Eddie was a dancer, too. He was a great dancer but a bad driver. He drove into a bridge outside Santa Fe on the way to the airport." Tobin stopped, and then he said, "So I can't take her back this time."
He turned and looked at Silvia. "I'm happy that Eddie's dead. I wanted to kill him. That's not very Ku." He looked around the room. "If you need anything, go downstairs. Or call the police. Or call me." He wrote his cell phone number on a card.
Doug and Dot were waiting outside the apartment building.
"We found an empty apartment on the opposite side of the street," Dot said. "We can watch her from there."
"Mo and I will watch her tonight," Doug said. "Lewis and King are with Kuman-Kuman."
"OK," Tobin said. "I'm going home. Call me if there's a problem."
Later that night, the well-dressed African quietly opened the door of a small, dirty apartment in the Crown Heights area of New York. Another African man was sleeping on the bed. The well-dressed African shook him awake.
"Hello, Jamal. Where's the mask?" he asked.
"It fell," the other man said. He was scared. "I was running. I didn't leave any fingerprints - I was wearing gloves."
"On your head'? Did you leave any hair in the mask?" the well-dressed African shouted angrily. He hit Jamal hard. Then he pushed his face down into the bedclothes until Jamal stopped moving.
Five minutes later, he left the apartment. He climbed into a large black car. Nils Lud and Marcus Matu were sitting in the back seat.
مشارکت کنندگان در این صفحه
تا کنون فردی در بازسازی این صفحه مشارکت نداشته است.
🖊 شما نیز می‌توانید برای مشارکت در ترجمه‌ی این صفحه یا اصلاح متن انگلیسی، به این لینک مراجعه بفرمایید.