سرفصل های مهم
فصل 08
توضیح مختصر
زمان مطالعه

12 دقیقه

سطح

ساده
دانلود اپلیکیشن «زیبوک»
این فصل را می‌توانید به بهترین شکل و با امکانات عالی در اپلیکیشن «زیبوک» بخوانید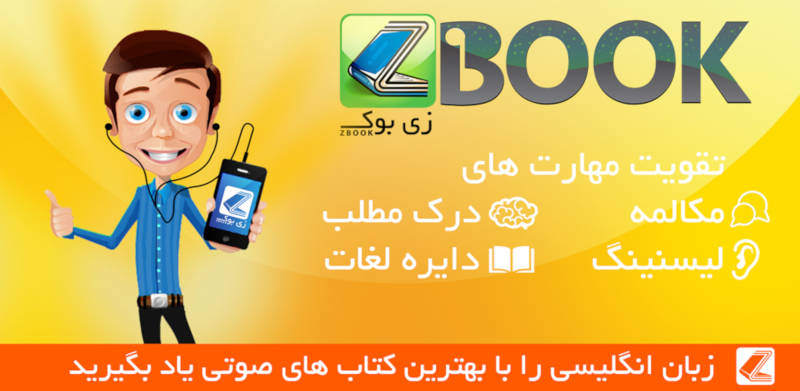 متن انگلیسی فصل
CHAPTER EIGHT
The Bomb on the Bus
Next morning, Silvia left her apartment and walked down the street. King sat in his car and watched her.
"Please don't take the motorcycle," he said to himself.
She walked past the bike to King's car, opened the back door, and got in.
"You can drive me," she said calmly.
They drove silently through the New York streets toward Brooklyn. Suddenly, Silvia said, "I'll get out here."
King stopped the car. After Silvia climbed out, he called Tobin on his cell phone.
Tobin was in the Secret Service offices with Russell and Dot.
"She's where?" he said. King told him the name of the street.
"Kuman-Kuman lives near there!" Tobin said. "Stay in your car, but follow her."
He turned to Russell. "What happened?" he asked.
"Jad Jamal was working in the interpreters' locker room," Russell said, "on the day that the man in the mask climbed the fire escape."
"Bring him to me," Tobin said.
"We can't find him. He wasn't home yesterday, and he didn't come to work this morning."
"Go back to his apartment," Tobin said angrily.
"Doug's already there," Russell said. He was looking at the pictures on Tobin's desk. "Hey!" he said, suddenly excited. "This guy lives with Jamal." He picked up a picture and read the name on the back: "Jean Gamba, Gabon, Africa."
Jean Gamba was in the Crown Heights apartment. He smoothed down his sharp suit and straightened his tie. He threw some papers on the floor, picked up a big bag, and left the room.
Doug was sitting outside the apartment. He called Russell.
"Jamal's friend left the building."
Tobin took Russell's phone. "Stay with him," he said to Doug. He put down the phone and turned to Dot. "We're going to Crown Heights," he said.
Tobin and Dot drove quickly through the city. They took out their guns and went slowly into Jamal's apartment. Dot opened the kitchen door.
"In here!" she called to Tobin.
There were boxes, bottles, and a lot of black plastic on the kitchen table. The room was a bomb factory.
Dot went into the bedroom, but it was empty. Then she saw that the closet door was open. She moved closer - and found Jad Jamal's body.
"Keller!" she shouted. He didn't reply, so she went back into the kitchen.
"We have a dead body in the closet," she told him. "I'll call for help. It's very dark in here - how can you see?" She moved toward the light switch.
"Wait!" Tobin cried, his eyes on the light above them. Her hand stopped and she looked up. The light was covered with black plastic. It was another bomb! Slowly, Tobin and Dot moved out of the kitchen and down the stairs.
At the same time, Doug was following Gamba. At the subway station, both men got on a train. Gamba held his bag on his knees. When the subway train stopped, Gamba got off. Doug waited for a second and then followed. They walked up the stairs onto the Brooklyn streets. Gamba walked to the bus stop and got in line.
A few hundred meters away, Mohammad was watching Kuman-Kuman's apartment. He saw the rebel leader leave his building and walk down the street with his guards. The African said hello to a neighbor and gave some money to a homeless prison. Suddenly, Mohammad saw Silvia standing at a bus stop. Why was she there? He looked down the street and saw King's car. What was happening?
Kuman-Kuman walked toward the bus stop. He and his men stopped next to Silvia. When the bus arrived, one of Kuman's men stepped in front of her.
"There's a line!" Silvia said angrily in Ku. Kuman heard her and smiled. He followed her onto the bus. Mohammad ran to the bus and jumped on, too. King picked up his radio and spoke urgently to Tobin. "She just got on the bus with Kuman."
"What's she doing?" Tobin shouted. Silvia found a seat and sat down, and Kuman sat across from her. His men looked nervously at them.
"Did you speak Ku? My language from home?"
"Yes," Silvia replied. "I'm Matoban."
He gave her the smile of a man who liked pretty women. "Do you know who I am?" he asked.
"Yes - you're a killer. You ordered the murder of Ajene Xola," Silvia said angrily.
The other men moved closer, but Kuman held up his hand. "Who told you this?" Kuman said. "Where's my brother?" Silvia asked.
"Your brother?" Kuman said. "Who is your brother? I don't know who you are. You're very brave - or crazy."
"You wanted a meeting with Xola. Your people called Philippe Broullet. You know him."
"I don't," Kuman said. "So someone wants you to believe that I killed Xola? You are wrong. You should believe me, Miss Matoban."
"Why?" Silvia asked.
"Because I want to work with Xola. We cannot win alone, but we can win together. He has people who can fight. I have money. I wanted a meeting, but I didn't ask for one. If Xola is dead, that's bad news for everyone."
The bus slowed and stopped. Jean Gamba climbed on, found a seat behind an old lady, and sat down. He opened his bag, took out a small lunch box, and put it on the floor under his seat.
Doug sat down a few seats behind Gamba. He saw Silvia, but she didn't see him. He recognized Mohammad and turned away. Then he pulled out his phone and called Tobin.
"We have a problem," Doug said. "Gamba and I just got on the 33 bus. With Mohammad. And Silvia Broome. And Kuman- Kuman."
"You're all on the same bus?" Tobin said in surprise.
"Yes."
Suddenly, Tobin understood. The bomb factory! Gamba was on the bus with Kuman-Kuman - and he had a bomb!
"You and Mohammad, get off. And get Ms. Broome off too. Now!"
"We can't do that," Doug said. "We're moving."
"Is Gamba carrying anything?" Tobin asked.
"A bag. It's on his knee."
"Can you get to him?" Tobin asked.
"No, he'll see us," Doug said. The bus slowed down. "We're stopping."
At the back of the bus, Kuman-Kuman was still talking to Silvia. 'What do you do here - so far from home?" he asked.
"I work and I hope," Silvia replied.
"Like me," Kuman said.
"I don't think so," Silvia said angrily. "Where do you work?"
"I'm an interpreter at the U.N."
"The U.N. is full of words. They mean nothing," Kuman said.
"You want more war?" Silvia asked.
"I want more business," Kuman said. "Countries aren't important now. Only companies, international companies."
"I think you're wrong," Silvia said.
Kuman smiled. "You're still young," he said. "What's your brother's name?"
"Simon. Simon Broome."
"You're very brave. I'll ask my people to find out about him."
"Thank you." Silvia stood up and moved toward the door of the bus. She was shaking.
King, in his car behind the bus, saw Silvia climb down the steps. He used his radio to call Dot. Tobin was still talking on the phone to Doug. "What's happening?" he asked.
"We stopped," Doug said quietly into his cell phone.
"She's getting off. Gamba is, too…"
"Is he carrying the bag?" Tobin asked.
Doug couldn't answer because Gamba was looking straight at him. Then Gamba moved past Kuman-Kuman and off the bus. "He's off the bus," Doug said. "But I think he recognized me." Mohammad stood up and followed Gamba. I've got him," he said quietly, as he walked past Doug. Mohammad is off the bus," Doug told Tobin. "He's following Gamba and King is watching Ms. Broome. I'll stay with Kuman." Doug closed his cell phone.
"Get off the bus now!" Tobin shouted, but he was too late. An old woman opened the bus window and shouted, "Sir! Excuse me! You forgot your lunch." She pointed at the lunch box under the seat.
Doug looked out the window and watched Gamba walk away. Suddenly, he knew… "Oh, no!" he thought.
There was a terrible noise, then a ball of fire. In the street, Mohammad and Silvia fell to the ground.
مشارکت کنندگان در این صفحه
تا کنون فردی در بازسازی این صفحه مشارکت نداشته است.
🖊 شما نیز می‌توانید برای مشارکت در ترجمه‌ی این صفحه یا اصلاح متن انگلیسی، به این لینک مراجعه بفرمایید.