سرفصل های مهم
فصل 16
توضیح مختصر
زمان مطالعه

13 دقیقه

سطح

ساده
دانلود اپلیکیشن «زیبوک»
این فصل را می‌توانید به بهترین شکل و با امکانات عالی در اپلیکیشن «زیبوک» بخوانید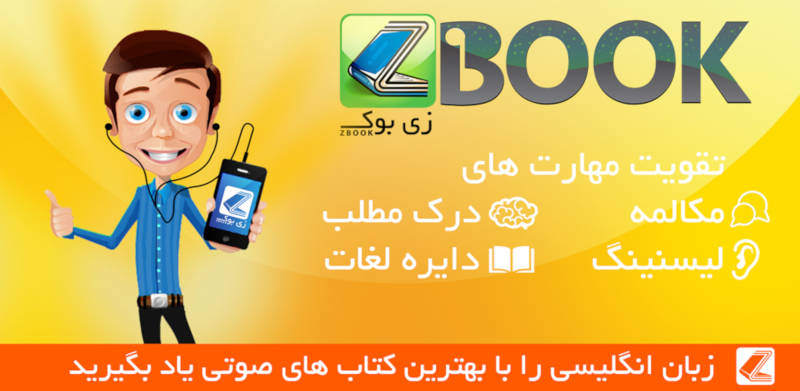 متن انگلیسی فصل
chapter sixteen
There are Problems for Kit
Back in London, Richard Swiveller was alone in Mr Brass's office, relaxing in a chair. There was a knock at the door and when he opened it he saw Kit standing there.
'Is your lodger at home?' asked Kit. 'I have a letter for him from Mr Garland.'
Not long after this Mr Brass and Sally returned. When they heard that Kit was upstairs visiting the single gentleman, Mr Brass immediately sent Richard out to deliver a letter. Mr Brass and his sister whispered for a few moments and then Sally went to the kitchen. Mr Brass sat alone in the office with the door open and waited for Kit to come downstairs.
Kit, after quite some time, came downstairs and Mr Brass called out to him.
'Kit,' he called, 'could you come in here before you go?'
Kit shyly stepped into the room.
'Oh dear!' said Mr Brass. 'The last time we saw each other was when Mr Quilp made The Old Curiosity Shop and everything in it his own. What must you think of me? But, Kit, that was a painful job for me!'
Kit did not know what to say so he stayed silent.
'The only good thing in my job, Kit,' added Mr Brass the lawyer, 'is that at least I can help the people who are hurt when something like that happens. I want you to know that I tried to stop Quilp,' he continued. 'I begged him to let the child and her grandfather stay for a few days in the house. And I saw enough while I was there,' said Mr Brass, 'to know that you are a good person with a good heart.'
Mr Brass doesn't seem a bad person after all, thought honest Kit.
'Anyway,' said Mr Sampson Brass, pointing to two half crowns on the desk. 'I want you to take these.'
Kit looked at the coins and then at Mr Brass.
'They are from the lodger upstairs,' said Brass. 'But he's a very private man, so it's best if you don't tell anyone. Or say they are from me if you want to. Take them. And I don't think these will be the last coins he will give you. Goodbye, Kit. Goodbye!'
Kit took the money, thanked Mr Brass many times and left the office. A moment later, Sally appeared.
'So,' said Sally, 'did it go all right?'
'Oh yes,' replied Mr Brass with a smile. 'It went very well. Kit comes here at least once a week, so I will call him into the office the next time he comes too.'
When Richard Swiveller was in the office and not out delivering important messages, he was often alone. He was a lazy man and would play cards on his own rather than do any work. One day, as he was playing cards, he heard someone moving just outside the office door. He saw it was the thin servant-girl, who had been watching him through the keyhole in the door.
'Why don't you come in here and I'll teach you to play cards?' said Richard.
'Miss Sally would kill me if she knew I'd come upstairs!' cried the girl.
'Then I'll come downstairs,' he replied brightly. 'She won't kill me!'
He followed the girl down to the cellar, then got her some bread and meat from the kitchen. When he gave her the food she ate it faster than he had ever seen anyone eat before.
'How old are you?' he asked the girl.
'I don't know,' came the reply.
'Well, what's your name?' Richard asked.
'I don't know,' she repeated.
'Oh,' said Richard, a little shocked. 'Then I will call you the Marchioness.'
Richard taught her to play cards and they played until it was time for Richard to go home. After that, they secretly played cards together many times and they became good friends.
A couple of weeks later, Sally Brass told Richard that she was worried about something. She asked him if he had seen a silver pencil-case. He replied that he had not.
'It has disappeared,' Sally said, 'and I think someone has stolen it. Other things have gone missing too. Four half crowns have disappeared as well.'
Oh, thought Richard, I hope it isn't anything to do with the Marchioness!
Mr Brass then entered the office carrying a five-pound note, which he was holding up and looking at carefully.
'I was just telling Mr Swiveller that we think things have been stolen from the office,' Sally said to her brother.
'Ah, yes,' agreed Mr Brass sadly, as he put the bank note down on his desk and walked to the chair.
'Oh, don't leave that note there!' cried Richard.
'No, sir,' replied Mr Brass calmly. 'I am going to leave it there. I trust you, and I want you to know that.'
Some moments passed while they all quietly thought about the missing things. Then Sally cried, 'I've got it! It must be that boy Kit! He has come here a lot recently and is often here when we are out!'
'No!' cried Mr Brass, a look of surprise on his face. 'I can't believe it! Kit is such an honest boy.'
Then, strangely, there came a knock at the door and Kit himself walked into the house and went upstairs to see the single gentleman.
Immediately, Mr Brass sent Richard away to take a letter across town. And Sally went to the kitchen. When Kit came back downstairs, Brass called him into his office.
'Come on in, Kit. Put your hat down there,' said Mr Brass.
Kit put his hat down on the desk and they talked for a few minutes about Mr Garland and his family. As they talked, Mr Brass picked up the hat and moved it several times around the desk. The desk was covered in papers and it seemed that Mr Brass was looking for something.
Then, quite suddenly, Mr Brass said, 'Oh, I need to go upstairs for a minute to check something. Would you mind keeping an eye on the office for me while I'm gone?' And he disappeared upstairs for ten or more minutes.
When he came back down, both Richard and Sally had returned to the office, but Kit had gone.
'Did you let Kit look after the office on his own?' Sally asked her brother.
'Yes, I did. Despite what you say, I trust Kit,' Mr Brass replied. Then he started to move the papers around on his desk as if he was looking for something. 'Oh dear. Where's the…?' he started.
'What have you lost?' asked Richard.
'The five-pound note. I put it on my desk, but it's gone!' Mr Brass said.
'There! I told you it was him!' said Sally.
'But you don't think Kit took it, do you?' said Richard.
'Yes!' cried Sally. 'Go after him!'
Richard and Mr Brass ran out into the street and some minutes later they returned with Kit between them, each of the men holding one of Kit's arms. Kit looked shocked when they told him what they thought he had done. He agreed that they could check his pockets.
'But you won't find anything,' Kit said.
Mr Brass carefully looked through all of Kit's clothing but found nothing. Then he told Richard to check Kit's hat. At first Richard found only a handkerchief, but then, suddenly, he was holding a five-pound note in his hand.
'What? It was in his hat!' cried Mr Brass, acting surprised. 'Oh dear, I don't believe it! And I trusted him so much. I am a lawyer, so I must follow the law. Richard, please can you go and find a policeman?'
Mr Brass and Sally held Kit tightly while they waited for Richard and the policeman to return. When the policeman arrived, a statement was taken and then a carriage was called to take Kit to be seen by a magistrate.
'I am not guilty!' cried Kit when the carriage arrived to take him away. 'Mr Brass, you know I am honest. Anyone who knows me can see I am honest! Do one thing for me, all of you. Please take me to Mr Garland before you take me to the magistrate.'
And so Kit was taken to see Mr Garland. Both Mr Garland and his son Abel were shocked when they heard about the five-pound note.
'I don't believe one word of this,' said Mr Garland.
'Have you noticed that Kit has had more money than usual?' asked the policeman.
Well, yes,' replied Mr Garland. 'But Kit told me that Mr Brass himself had given him some money recently.'
'That's right, isn't it, Mr Brass?' said Kit. 'You gave me the half crowns from the single gentleman.'
'Eh?' replied Mr Brass, with a confused look on his face. 'Oh dear, this is bad. This is too much,' he added, shaking his head.
'What!' cried Kit. 'Are you saying that you didn't give me any money?'
'Give you money?' said Mr Brass. 'Of course I never did.'
'Gentlemen,' cried Kit, 'he did it! I don't know what I have done to upset him, but he must have hidden the note in my hat himself. Look at him - he is changing colour and going red. Who looks the most guilty - he or I?'
Well, we will let the magistrate decide who is telling the truth here,' said the policeman.
And then Kit was taken from Mr Garland's house to the justice-room. It seemed that there was no hope. A prison officer told Kit that he would be found guilty and would probably be sentenced to prison and transported to a far-away country. Kit spent a terrible night locked up, waiting for his future to be decided.
مشارکت کنندگان در این صفحه
تا کنون فردی در بازسازی این صفحه مشارکت نداشته است.
🖊 شما نیز می‌توانید برای مشارکت در ترجمه‌ی این صفحه یا اصلاح متن انگلیسی، به این لینک مراجعه بفرمایید.