سرفصل های مهم
فصل 10
توضیح مختصر
زمان مطالعه

8 دقیقه

سطح

متوسط
دانلود اپلیکیشن «زیبوک»
این فصل را می‌توانید به بهترین شکل و با امکانات عالی در اپلیکیشن «زیبوک» بخوانید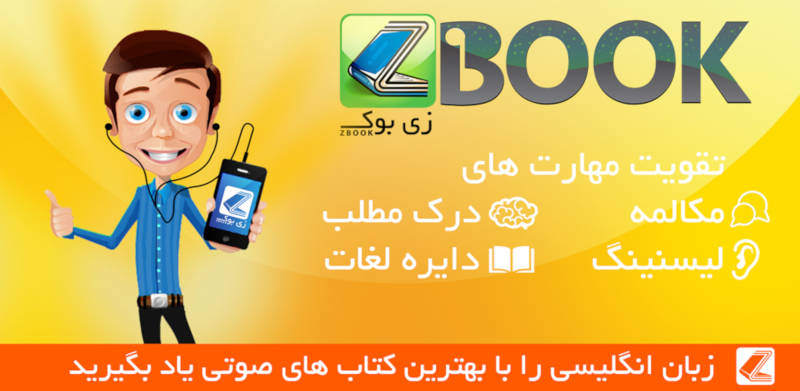 متن انگلیسی فصل
CHAPTER TEN
'You're out and I'm in!'
After a long cold night, the sun was rising, washing the house in golden light. In the bedroom, Diane silently packed clothes into a bag, while Liz Bellew drank coffee and watched her.
'Why are you doing this, Diane?' Liz asked. 'By asking Doug to pay the ransom, you're asking him to destroy his life and yours, too. It doesn't make sense.'
'Doesn't it?' Diane said. 'What would you do if one of your children was kidnapped, Liz?'
'I'd cut off my arm if it would save him,' Liz said.
'And what if my boy-Bobby-was taken, and they asked you for the money?'
Liz drank some coffee. Even at this time in the morning, she looked beautiful. 'Darling,' she said, 'I love you like a sister, but I'm not sure that I would pay all that money to save somebody else's son.'
'I'm surprised,' Diane said.
'Why? Because I'm a mother? I'm only mother to three children, not the whole world,' Liz said.
They were silent for a while, and then Diane said, 'It was good of you to offer me a place to stay.'
'Of course you can stay at my house for as long as you like, Diane,' Liz said, 'but if Doug asks me what I think about all this, I'll tell him that I think you're mad.'
'He already thinks I'm mad,' Diane said. 'He knocked at my bedroom door three times in the night. The last time, I think he was crying, but I wouldn't let him come in. He has to understand that I'm serious. He has to understand that I'm leaving him unless he pays the ransom.'
Somebody knocked at the door. 'Who is it?' Diane asked.
'Me. Pete.'
'Could you go to the door, Liz?' Diane asked.
'Good morning, Mr Cameron,' Liz said, as she opened the door. 'Did you sleep well?'
'Liz!' Cameron said, surprised to see her. 'I didn't know you got up so early in the morning.'
'I always wake up early and ready for action,' Liz said. 'What brings you to a lady's bedroom?'
'A problem. I've got Doug's cheque in my pocket, Diane. What should I do? Take it to Boston or tear it up?'
'You'll have to ask Doug,' Diane said.
'I ought to tear it up,' Cameron said. 'He's going to pay that ransom. I'm sure of it.'
'Why are you sure?' Diane said. 'I don't understand.'
'Look,' Cameron said. 'Let's say I go to Boston and the deal goes ahead. Imagine the story in the newspapers. Douglas King, they'll say, the man who now controls Granger Shoe, the man who refused to save a little boy's life. Hell, they'll tear him to pieces. Nobody will ever buy a pair of Granger shoes again!'
'I hadn't thought of that,' Diane said.
'But Doug will think of it. That's why he'll pay.'
There was a cough, and they all turned towards the door. Douglas King stood there. His eyes were red and tired, but he had a determined look on his face.
'Good morning, Doug,' Cameron said. 'Did you sleep well?'
'No, I didn't sleep well. Diane, why is Liz here?'
'I called her last night, Doug. I'm taking Bobby to Liz's house.'
'I see.' He turned to Cameron. 'When are you leaving, Pete?'
'What? Well I … I don't know.'
'What do you mean? Which plane are you on?'
'I didn't ring the airport. I thought -'
'It's not your job to think. I gave you a cheque to take to Boston, didn't I?'
'Yes, but … I didn't know whether you still wanted me to…'
'Nothing's changed. Go downstairs and call the airport. Get a seat on the next flight to Boston,'
As Cameron left the room, Diane said, 'I guess I'd better finish packing, Liz.'
King stared at her for a moment, and then went downstairs. Cameron was already talking on the telephone. 'The twelve o'clock flight,' he said. 'Fine. The name is Peter Cameron. All right, thank you.'
He put the receiver down. 'Okay,' he said to King. 'We just put a bullet in Jeffry Reynolds' head.'
'Stop it, Pete.'
'It's true. I think this is murder,' Cameron said. 'Doug, listen to me. Please, Doug, let the deal go and save the kid. He's an innocent child, and -'
'When did you start loving innocent children so much?'
'Everyone loves kids, Doug,' Cameron said.
'Especially Pete Cameron, huh? Don't you know that the Boston deal will help you, as well as me? Is Jeffry Reynolds really more important to you than your own success? I find that very interesting, Pete.'
'A child's life is important.'
'More important than this deal, right?'
'No, but …'
'More important or less important? Which?'
'Well, I …'
'If I pay the ransom, the deal is off. Is that what you want, Pete? Do you want this deal to fail?' King looked at Cameron coldly. 'I don't believe you care if Jeff Reynolds lives or dies. What's really going on here? Have you got plans of your own?'
'Doug, don't be silly.'
'Why did you call Benjamin yesterday? And don't tell me that lie about a sales meeting. What are you planning with him?'
'Nothing.' Cameron gave a weak laugh. 'I'm not planning anything with anybody.'
'Did you tell him about this Boston deal?'
'Boston? No, of course I didn't.'
King stared at him for a moment. Then he picked up the telephone.
'What are you doing, Doug?' Cameron asked.
King did not answer. 'Get me Mr Benjamin,' he said into the receiver. Then, 'Hello, George. This is Doug. How are you, George?'
'I'm fine. Isn't it a little early in the morning for …?'
'George, I've been thinking,' King went on. 'That deal you offered me yesterday. I turned it down. Maybe that was a mistake. I think I'd like to accept your offer, George.'
'You're too late, Doug,' Benjamin said. 'You see, I know all about your deal in Boston. And I know that your deal is off because of this kidnapping. You've lost your deal, Mr King, and now you're going to lose your job, too.'
'I see,' King said softly. 'Well, George, I guess I know when
I'm beaten, but I hope you won't punish Pete for my mistake. He knew nothing about my plans. He's a good worker, George, and -'
Benjamin gave a loud laugh. 'Don't worry about Pete. We'll take care of him. Pete will be okay with us, Doug. Now I really must go. I'm meeting someone for a game of golf.'
King put the phone down slowly. 'You bastard,' he said to Cameron. 'You told him about Boston. You told him everything.'
'Yes.'
'Everything. You bastard.'
'Yes,' Cameron said, 'I told him everything, and now you're out, Mr King, out! You're out and I'm in! Tomorrow you're out on the street.'
'Not if the Boston deal goes through.'
'You can't do it. You haven't got the guts to kill that kid!'
'Haven't I?' King said. 'But you have, Pete? Is that right? Then we're both bastards, aren't we, both the same.'
Suddenly, he put his hands on Cameron's shoulders and threw him across the room. 'Get out of my house!' he shouted.
'With pleasure,' Cameron said. He took the cheque out of his pocket and tore it into pieces.
'Get out!' King screamed. 'Get out, get out, get out! Even after Cameron had left the house, he was still shouting, 'Get out, get out!'
مشارکت کنندگان در این صفحه
تا کنون فردی در بازسازی این صفحه مشارکت نداشته است.
🖊 شما نیز می‌توانید برای مشارکت در ترجمه‌ی این صفحه یا اصلاح متن انگلیسی، به این لینک مراجعه بفرمایید.