سرفصل های مهم
فصل 13
توضیح مختصر
زمان مطالعه

12 دقیقه

سطح

ساده
دانلود اپلیکیشن «زیبوک»
این فصل را می‌توانید به بهترین شکل و با امکانات عالی در اپلیکیشن «زیبوک» بخوانید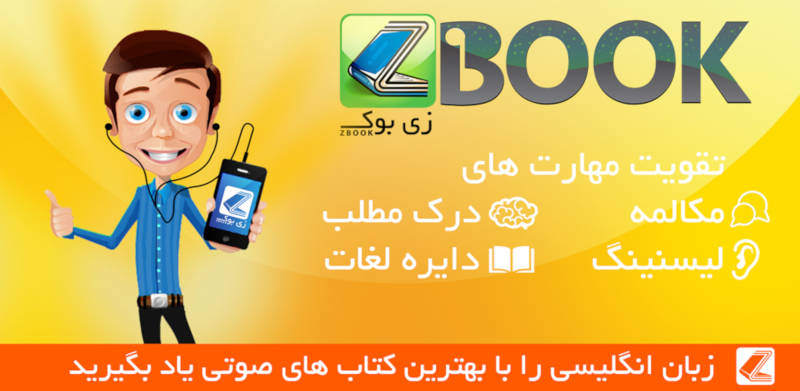 متن انگلیسی فصل
CHAPTER THIRTEEN
'Lock him up!'
At ten o'clock in the morning, the front door of Douglas King's house opened and King came out. He was carrying a plain box, filled with old newspapers. He went to his garage, got into the black Cadillac and drove out onto the road.
He seemed to be alone. No police car was behind him. He seemed to be following the kidnappers' instructions exactly.
Nobody who was watching him could know that Detective Steve Carella was hidden in the back of the car, lying on the floor.
'Do you see anything?' Carella asked King. 'Is anyone waving to you from another car? Is there a helicopter overhead?'
'No. Nothing.'
'How the hell are they going to contact you?' Carella said.
At ten o'clock in the morning, Eddie Folsom turned on his radio equipment. Sy had left earlier, after he had heard enough to know where the police were blocking the roads. Eddie looked at his radio equipment and his maps. Then he looked at his watch. It was ten-three. He would give King another seven minutes. At ten-ten it would start.
---
'Can you see anything yet?' Carella asked. 'No.'
'What time is it?'
'Ten-five.'
'Why did you come, Mr King?' Carella asked. 'A detective could have taken your place.'
'I know.' King paused for a moment and then asked, 'Are you married, Mr Carella?'
'Yes.'
'Do you love your wife?'
'Yes.'
'I love mine. She left me this morning. After all these years, she left me. Do you know why?'
'I think so.'
'Because I won't pay the ransom for Jeff Reynolds. You think I'm rotten, I know, but I can't do it. I can't lose Granger Shoe now. It's all I want.'
'If it's all you want, you shouldn't care that your wife has left you.'
'I guess not. I shouldn't care about Diane or Bobby or anybody, should I?'
'No.'
'Then why am I here? What am I doing? I don't understand it myself, Mr Carella. I only know I can't pay the ransom for that boy. It would destroy my life. I'd be poor again. Diane was always rich, Mr Carella. She doesn't know what it means to be poor. I know. I was a poor kid, and I worked hard, I fought, to get what I wanted. Now I'll fight these kidnappers by being here, by doing something, but I'll never pay their ransom. If that means I'm rotten, then I'm rotten, but I won't be poor again. I want my house and my servants and my big car with a telephone …'
At that moment the telephone in the car began to ring.
'What's that?' Carella said from the back seat.
'The telephone!' said King. 'The telephone's ringing!'
'My God, that's how!' Carella said. 'Go on, answer it!' King lifted the receiver.
'Hello?' he said.
'Listen, Mr King,' Eddie's voice said. 'Listen carefully. I'm going to give you your instructions. Don't put the phone down. Nobody can trace this call. I'm using radio, not a telephone. Don't try to contact anyone. Just do what tell you to. No tricks, please. Do you understand?'
'I understand.'
Carella climbed over into the front seat, and took the phone from King. He knew the voice the kidnapper could hear over the car phone would be not clear. He hoped that his voice would not sound different from King's. It was a risk worth taking. 'Where are you? Eddie asked.
'Coming up to North Thirty-ninth where it crosses Culver,' Carella said.
It seemed that Eddie had not noticed the different voice. Calmly, he said, 'Turn left on North Fortieth. Go south until you reach Grover Avenue, then turn left again. When you reach Hall Avenue, let me know. Have you got that?
'Yes.' Carella put his hand over the mouthpiece and said to King, 'He's telling us where to go little by little, so that we can't let the cops know what we're doing. These people are smart, Mr King. I wish I knew how to stop them. I just wish I knew.'
---
Sy Barnard sat in his car and waited. He was smoking his tenth cigarette in half an hour. Anxiously, he looked at his watch, then at the road again. He felt strangely worried that the plan would go wrong. But how could it?
His car was parked in the woods, completely hidden from the road by trees. The place was just past a bend in the road. Eddie would tell King to throw the box of money out of the car window, and then to drive quickly on, still following Eddie's instructions. If the police were following, they would have to stay a safe distance behind King, so they would not see when the drop was made. By the time they drove round the bend, King would already have driven away. They would continue to follow, not even knowing that the drop had happened, because King had no way of telling them. Eddie would continue talking to King - leading him, and the police, further and further away - until Sy had picked up the money and driven back to the farmhouse. When Sy stepped through the door, Eddie would stop transmitting.
The plan was beautiful. Why did he feel so worried?
---
'You 're going to cross a bridge, 'Eddie said, his eyes on the map. 'You have to pay. Get the money ready. Don't say anything, and don't try any tricks. If you do, we '11 kill the boy.'
Kathy listened as her husband said it.
We'll kill the boy.
Kill the boy.
My husband said those words, she thought. How could he say that?
'You're coming off the bridge, right?' Eddie said. 'Now turn left, onto the Highway, and keep driving. Let me know when you pass Exit Sixteen.'
Kathy looked closely at the map. The farmhouse was clearly marked on it, and King's house. The red line must be the route Eddie was leading King along. What was the meaning of that blue star, then? Of course! The place where Sy was hiding, waiting for King to drop his money. Then Eddie would keep King driving, to get him away from the place and to confuse any followers. So that was where Sy was. Tantamount Road, just around the bend in Route 127 … 'Eddie,' she said.
'Not now, Kathy!' he shouted, his hand over the microphone. 'Eddie, let's stop this now. Please. Please.'
'No!' he said.
---
Sy looked at his watch.
Come on, Eddie, he thought. Hurry. Let King get here with the money. Let me get back to the farmhouse safely. Please.
'Please, Eddie,' Kathy said. 'If you love me, I'm asking you to…'
'I have to do this, Kathy! I have to!' Eddie said angrily. 'All right. We just passed Exit Sixteen,' Carella said. 'Fine. Turn off at Exit Seventeen, and start to drive north,' Eddie said. 'Let me know when you get to 'The boy is in a farmhouse on Fair lane Road, half a mile from Stanberry!' Kathy suddenly shouted into the open microphone. 'What the hell …' Eddie turned to stop her, but he was too late. The words were pouring out of her mouth.
---
'Sy Barnard is waiting in a car…'
'Kathy, stop it, are you crazy?
'… on Tantamount Road, just around the bend in Route 127.'
'Did you hear that?' Carella shouted. 'I heard it,' King said.
'Get there as fast as you can.' Carella had cut the connection and was already making another call. 'This is a police officer. Get me Headquarters immediately.'
---
Sy Barnard was smoking his fifteenth cigarette as the black Cadillac came round the bend in the road.
This is it, he thought. This is it.
The car slowed down. He expected to see a box full of money drop out of the window to the ground. Instead of that, the door opened and a man with a gun in his hand jumped out.
Sy started the engine and drove the car at him, but the man fired, hitting one of the tyres and breaking two windows. Sy drove past him onto the road, then left the car and began running into the woods. The man was reloading his gun.
Another man, a big man, jumped out of the Cadillac and began running after Sy. Sy fired at him twice, missing him both times.
'Stop!' the man shouted. 'We know where your friends are!'
'Go to hell!' Sy shouted. He fired several more times, and then the gun was empty, and he threw it away and took out his knife. As the big man came through the trees, Sy held out the knife and said softly, 'Stop there.'
'Like hell!' Douglas King said, and he threw himself on Sy with all the force in his body. The knife tore upwards, through King's coat, running a thin line of blood across his skin, but his hands, strong hands which had once cut leather, were around Sy's throat, and he held him more and more tightly. He did not let go until the knife fell from Sy's hand to the ground and Carella came to help him.
And then it was all over.
The two policemen found the boy sitting on a bed in the farmhouse, with a blanket around his shoulders. 'Jeff?' one of the men said. 'Yes.'
'Are you okay?'
'Yes.'
'Where did they go?' the other man asked.
'Who?'
'The people who were keeping you here.'
Jeff hesitated for a long time. Then he said, 'There wasn't anybody. Only Sy. I've been all alone here since Sy left.'
'He must be in shock,' one policeman said to the other.
Jeff refused to change his story.
More surprisingly, Sy Barnard's story was exactly the same as Jeff's. He had worked alone, he said. He knew nobody called Kathy. He did not know what the police were talking about.
'We know you're lying, Barnard,' Carella told him, 'and I don't understand why. Why are you trying to save Kathy? She's the one who told us where to find you. You're not helping yourself, and you're not helping your friends, either. We'll get them. All you're giving them is a little more time.'
'Maybe time is all they need,' Sy said. Suddenly, there was a sadness in his voice. 'Maybe a little time is all anybody ever needs.'
'Lock him up!' Byrnes said.
مشارکت کنندگان در این صفحه
تا کنون فردی در بازسازی این صفحه مشارکت نداشته است.
🖊 شما نیز می‌توانید برای مشارکت در ترجمه‌ی این صفحه یا اصلاح متن انگلیسی، به این لینک مراجعه بفرمایید.