سرفصل های مهم
فصل 06
توضیح مختصر
زمان مطالعه

8 دقیقه

سطح

ساده
دانلود اپلیکیشن «زیبوک»
این فصل را می‌توانید به بهترین شکل و با امکانات عالی در اپلیکیشن «زیبوک» بخوانید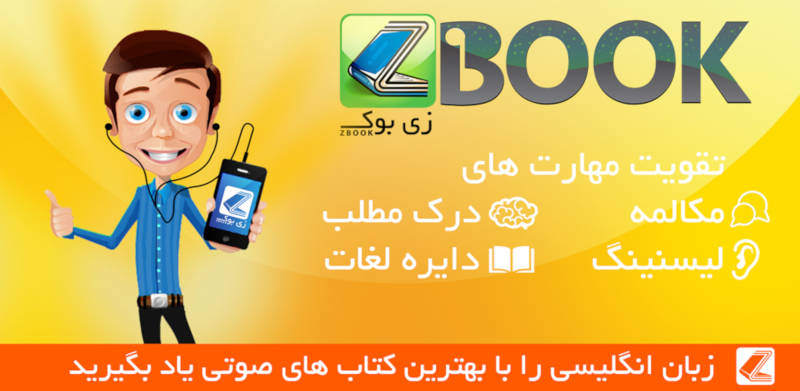 متن انگلیسی فصل
CHAPTER SIX
This little boy is in big trouble'
A cold wind blew off the River Harb, along the road which led to Douglas King's house. It froze the fingers of Parker, Hawes and Kronig, the three detectives who were working there, working in the cold and the dark. Any detective - any man - would rather be at home on a night like this, at home with a good book, a good woman or a good bottle of whisky. To be honest about it, a bad book, a bad bottle of whisky, even a bad woman would be better than this cold.
But the job had to be done. The marks made by a car, a match thrown in the road, a cigarette end - anything could be important in a case like this. Anything could lead to the missing boy.
At last they found it. Small marks in the frozen mud by the side of the road. The marks made by the tyres of a car, a car that has been turned around in a hurry.
Reynolds was watching Cassidy, the man from the telephone company, as he worked. Cassidy was putting an extra telephone into Douglas King's house for the police to use. He was putting in a wiretap, too, so that it would be possible for the police to trace the kidnapper's call - if he called again.
'I thought we'd hear something by now,' Reynolds said.
'Don't worry, mister,' Cassidy told him. 'When they find out they got your kid by mistake, they'll just leave him in the street somewhere. The kid's all right, believe me.'
'If they leave him in the street, he'll get lost,' Reynolds said. 'He won't know where to go. 'He turned to Carella, who had just been talking on the phone. 'Did they have any news, Detective Carella?'
'I was talking to Auto Squad,' Carella said. 'I've asked them to check all stolen cars, in case the kidnappers had stolen the car they used.'
'He's worried about the kid,' Cassidy said. 'I keep telling him it'll be all right. Any minute now the kid could walk in the door, not a hair on his head harmed.'
'Do you think so?' Reynolds asked Carella.
'Well …' Carella started, and then the doorbell rang. It was Parker, happy to be in at last from the freezing cold.
'We've found a tyre mark,' he told Carella. 'Kronig's making a cast of it now. Not that it will help anyone. It's all a waste of time, if you ask me. The kid's probably dead already.'
Carella quickly touched him on the arm, and looked across the room at Reynolds, but it seemed that the chauffeur had not heard Parker's remark.
'They ought to take all kidnappers out and shoot them,' Cassidy said. 'The electric chair's too good for guys that can steal a man's kid from him. Well, I guess I've finished here. I'll just test my phones and go.'
'Have you heard anything yet, Detective Carella?' King said, as he came into the living room with a coffee cup in his hand. Diane and Cameron were directly behind him.
'Not yet, Mr King,' Carella said.
'Well, what's the problem? Are your men really looking for the boy? Do they have a description of him?'
'Yes sir, they do.'
'Do they know he may be somewhere out on the street? Some member of the public may find him. Is anybody taking phone calls from the public?'
'It's all taken care of, sir.'
'All this,' King said, 'extra phones, wiretaps, it all seems a waste of time to me. There's even a policeman outside my son's bedroom door!'
'That's right,' Carella said. 'We're taking no risks. We have no idea what the kidnappers will do next, you see.'
'I don't think they have any choice,' King said. 'They'll have to let the boy go free.' He caught sight of Reynolds, still standing miserably on the other side of the room. 'Go to the kitchen and get something to eat, Reynolds.'
'I'm not very hungry, Mr King.'
'Go on, man, you've got to eat. Jeffry will be back before you know it.'
When Reynolds had gone, Diane said, 'Mr Carella, the kidnappers know by now that they've got the wrong boy, don't they?'
'They should know, Mrs King. It's been on all the radio and TV stations, and in all the newspapers.'
'You don't think they'll harm him, do you?'
'Of course they won't!' King said sharply. 'As far as they're concerned, it's just a business deal that's gone wrong.'
'They may harm him, Mrs King,' Carella said calmly. 'You know that sometimes a thief will beat up a man for not having any money to give him.'
'That would be senseless,' King said. 'I'm sure they'll let him go as soon as they know he's not my son. These people are not stupid.'
'You don't have to be smart to be a kidnapper,' Carella said. 'You just have to be hard-hearted.'
'We hadn't thought of that,' Cameron said. 'They may hurt him before they let him go. It's a possibility.'
'Yes,' Carella said. 'There's another possibility, too.'
'My name is Jeffry Reynolds,' the boy said.
Sy took him roughly by the arm. 'You're lying!'
'I'm not lying. Hey, let go that sweater, will you? It doesn't belong to me!'
'You lying little bastard!' Sy shouted, and pushed Jeff hard, throwing the boy across the room.
Kathy screamed, and took a step towards the boy.
'What's your father's name?' Sy shouted.
'Ch-Charles.'
'Where do you live?'
'At Mr King's place.'
'Don't call him Mr King!' Sy shouted. 'You know he's your father!'
'No!' Jeff said desperately. 'He's Bobby's father!'
'Shut up!' Sy shouted. 'Take off that sweater!' He pulled it over Jeff's head roughly. A slow smile spread over his face. 'If you're called Jeff, why is the name in your sweater Robert King?'
'That's Bobby's sweater!' Jeff said. 'Mrs King lent it to me.' - 'Tell the truth!'
'I am telling the truth!'
Sy stood there calmly, a small, neatly-dressed man who badly needed a shave. Then suddenly, violently, he hit the boy across the face.
'Eddie, stop him!' Kathy shouted, as Jeff rushed into her arms, crying, I am Jeff Reynolds, I am, I am!'
'Stop it, Sy,' Eddie said. 'The kid's frightened. Let me see the sweater.' He looked at the name in it. 'It says Robert King, Kathy.'
'He says he borrowed it. Is that so hard to accept?'
'Yeah,' Sy said. 'With five hundred grand to lose, it is hard to accept.'
'Let's take the boy home,' Kathy said softly.
'Sure!' Sy said. 'And go straight to prison. He knows us. He could lead the police to us!' He turned to Eddie. 'We want that money, don't we?'
'I don't want it!' Kathy screamed. 'I don't need it!'
'Well, I do,' Eddie said softly. 'I want that money. I wasn't born in Smoke Rise, with a rich father. When the hell did anyone ever give me anything? This is my one chance to have something. I want a place of my own, in Mexico, a place for you and me, Kathy.' There were tears in his eyes as he spoke.
'But he's the wrong boy!' Kathy said.
'No,' Eddie said. 'No, he ain't.'
'Eddie, you know he is.'
'When you think about it,' Sy said softly, 'what difference does it make? Maybe we got the wrong kid. Maybe this is the chauffeur's boy. We can still ask King for the money.'
'He won't pay, Sy,' Eddie said.
'He'll pay, all right,' Sy said, 'because if he won't, then this little boy is in big trouble.' He paused and smiled at Jeff. 'And I don't think Mr King would want blood on his hands.'
مشارکت کنندگان در این صفحه
تا کنون فردی در بازسازی این صفحه مشارکت نداشته است.
🖊 شما نیز می‌توانید برای مشارکت در ترجمه‌ی این صفحه یا اصلاح متن انگلیسی، به این لینک مراجعه بفرمایید.