سرفصل های مهم
فصل 04
توضیح مختصر
زمان مطالعه

7 دقیقه

سطح

ساده
دانلود اپلیکیشن «زیبوک»
این فصل را می‌توانید به بهترین شکل و با امکانات عالی در اپلیکیشن «زیبوک» بخوانید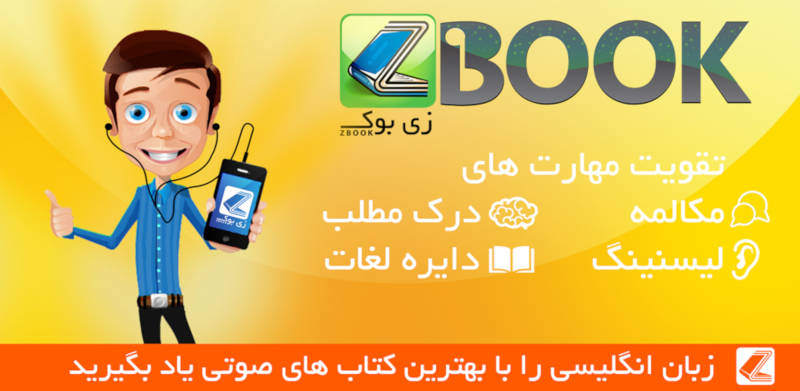 متن انگلیسی فصل
CHAPTER FOUR
'We've got your son'
In the Kings' living room the telephone rang. Douglas King picked up the receiver and said, 'Hanley?' A voice on the other end said, 'Who?'
'Oh, excuse me,' King said. 'I was expecting another call. Who is this, please?'
'All right, Mac,' the voice said. 'I'm going to make this short and -'
'There's nobody called Mac here,' King said. 'You must have the wrong number.'
He put the receiver down. Cameron was standing there, watching him.
'Not Hanley?' Cameron said.
'No. A wrong number. Talking about wrong numbers, Pete …'
'Yeah?'
'Were you talking to George Benjamin a little while ago?'
'Yes, I was.'
'Why?'
'To tell him I won't be at the sales meeting tomorrow.'
'You didn't tell him you were going to Boston, did you?'
'No. Should I have told him?'
'Hell, no!'
The phone rang again. 'That will be Hanley,' King said, walking over to the phone.
'I'd better call Bobby in,' Diane said. 'It's getting dark.'
'Wait a minute, honey. Let me take this call first,' King said. 'Hello, Hanley. Did you get what I wanted?'
'I got it,' Hanley said in a tired voice. 'Exactly what you wanted. Including the five per cent of the stock he wanted to keep. How soon can you get a cheque to me?'
'I'll send Pete Cameron with the cheque on the nine o'clock plane. Can you meet him at the airport?'
'Okay, Doug.'
'Oh, and Hanley?'
'Yes, Doug?'
'Good work, boy!'
King put down the receiver. 'Now we move!' he said excitedly. 'Pete, phone the airline and get a seat on the nine o'clock plane.' He pushed a button on the phone, picked up the receiver again and said, 'Reynolds, come over here. As fast as you can.'
'Is everything fixed?' Cameron said. 'Can you tell me about it now?'
'Now it's all fixed, I'd even tell Benj … No, no, I guess I wouldn't tell him.' He laughed, and then walked quickly to the bar and poured himself a drink.
'I'd better get Bobby,' Diane said. 'Look how dark it's getting.'
'Wait a minute, Diane. Don't you want to hear this? Bobby's safe enough. He's just outside his own house!'
'Well… all right. But I really
'You heard Benjamin say I had thirteen per cent of the voting stock, didn't you, Pete?'
'Right.'
'Wrong.' He paused. 'I've been buying stock for the last six years. I've got twenty-eight per cent of it.'
'Doug, that's wonderful!' Diane said.
'So why am I going to Boston?' Cameron asked.
'There's a guy there who owns some voting stock I want to buy. Hanley's been working on him for the last two weeks, and now he's finally ready to sell it to me.' He sat down at a desk and began to write a cheque.
'How much stock is it?' Cameron asked.
'Nineteen per cent.'
'Whaaat!'
'Add it up. Nineteen and twenty-eight makes forty-seven. Enough to make me president of Granger! I'll run the company my way, and I'll make the shoes I want to make!' He tore the cheque from the book and gave it to Cameron. 'Take a look at this,' he said.
Cameron took it and gave a low whistle. 'Seven hundred and fifty thousand dollars,' he said.
'Doug, where did you get…?' Diane started to ask.
'Everything we own is tied up in this deal, Diane. This house, everything.'
'The house? Doug …!'
'I can't lose, Diane. Nothing can stop me now.'
'Who are you buying the stock from?' Cameron asked.
'A guy who bought it a few years ago. He -'
'Who? Who is he?'
They stopped talking, as Reynolds came into the room, ready to drive Cameron to the airport.
'I must get Bobby in,' Diane said. She went to the door, and started to call, 'Bobby! Bobby!'
The telephone rang. King picked it up. 'Hello?' he said.
'Listen to me, King,' a voice said. 'Don't put the phone down this time. This is no joke.'
'What?' King said. 'What did you say?'
'We've got your son, King.'
'My sow? What are you talking about?'
'Bob-by!' Diane called. 'Will you please come in now?'
'Your son,' the voice said. 'We've kidnapped your son.'
'You've taken my son? If this is some kind of joke -'
Diane turned from the door. 'Doug!' she screamed. 'What did you say? What's happened to Bobby?'
Kingwaved a hand at her, wanting her to be silent, as the voice went on, 'Now listen and listen hard. I'll only say this once. The kid is safe. He'll stay safe if you do what I say. Get five hundred thousand dollars. Get it by tomorrow morning. We'll call you then and tell you what you have to do. Don't go to the police, King. Do you understand?'
'Yes, I understand.' Desperately, he searched for an idea, some way of trapping the caller.
'Okay, then,' the voice said, 'five hundred thousand dollars in -'
King put the receiver down, cutting off the call. 'Pete,' he shouted. 'Get on the kitchen phone. Call the police. Bobby's been kidnapped, and we've had a five hundred thousand dollar ransom demand.'
'No!' Diane screamed. 'No!'
'Then call the phone company. Tell them I hung up on the bastard.'
'Why did you do that?' Diane shouted. She ran to the door and screamed into the darkness, 'Bobby! Bobby!'
'I hung up so that he'll call back,' King said. 'Then the phone company may be able to find out who made the call.' He took Diane in his arms. 'We'll get him back, darling,' he said. 'Please, Diane, try not to worry. I'll give anything they want, a million dollars if they ask for it.'
Cameron rushed in from the kitchen. 'The police are on their way,' he said. 'The phone company say you must call them on another line as soon as he rings again.'
'Okay,' King said. 'Reynolds, will you -' He stopped suddenly, as the front door burst open.
'Were you calling me, Mom?' Bobby King said, as he came into the house.
Diane ran to him, fell to her knees and threw her arms around him. 'Hey, Mom!' he said, surprised. 'What's the matter?'
King stared at his son. 'How on earth …?'
'I don't want to play with Jeff any more,' Bobby said. 'I climbed a tree like Daddy told me, but I couldn't find Jeff anywhere. He won't play with me! I don't even know where he is!'
There was a moment of shocked silence. The name was on everyone's lips, but it was the boy's father who spoke.
'Jeff,' Reynolds whispered. 'Jeff!'
مشارکت کنندگان در این صفحه
تا کنون فردی در بازسازی این صفحه مشارکت نداشته است.
🖊 شما نیز می‌توانید برای مشارکت در ترجمه‌ی این صفحه یا اصلاح متن انگلیسی، به این لینک مراجعه بفرمایید.