سرفصل های مهم
فصل 12
توضیح مختصر
زمان مطالعه

8 دقیقه

سطح

ساده
دانلود اپلیکیشن «زیبوک»
این فصل را می‌توانید به بهترین شکل و با امکانات عالی در اپلیکیشن «زیبوک» بخوانید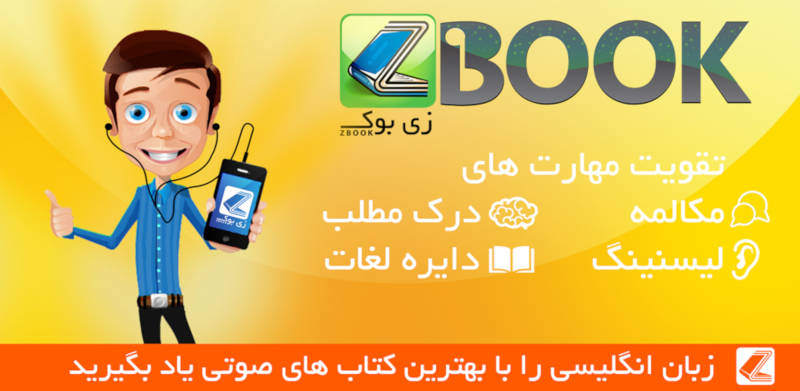 متن انگلیسی فصل
CHAPTER TWELVE
'That five hundred grand has got to be ours!'
Kathy was worried. She walked up and down the room, looking out of the window, and lighting one cigarette after another.
'Where is Eddie?' she said. 'Shouldn't he be back by now?'
'He'll be back,' Sy said. 'Remember, you told him to get chocolate for the kid as well as make the call.'
'When he gets back,' Kathy said, 'what are you going to do?'
'Nothing. Not until just before ten o'clock.'
'And what will you do then?'
'Don't worry about it. Everything will be fine, and we'll all be rich as hell. You know why? Because Sy Barnard is planning this, not some small-time punk like your Eddie.'
'He's not a small-time punk!'
'No?' Sy said. 'So he's a real big-shot. How did you meet such a big-shot?'
'We just met,' Kathy said. 'That's all.'
'But you knew he was a crook?'
'Yes,' she said, 'but it didn't matter to me. He's a good man. He only does this because it's the only thing he knows. I know he's a good man really.'
'Why did you marry him?'
'I love him,' Kathy said.
'When are you going to let me go?' Jeff asked. He was lying on the bed, with Kathy's coat over him.
'Shut up, kid,' Sy said. He turned to Kathy. 'Why worry about Eddie? There's other fish in the sea. Bigger, smarter fish than Eddie.'
'He's my husband. I love him.'
'Love! That's just for teenagers. There's no such thing.'
'You're mistaken. You just don't know,' Kathy said.
'One thing I do know. Your Eddie is just a cheap crook, and he'll never change. It's too late now for that.'
'It's not too late. Once this is over …'
'Once this is over there'll be another job. And another.' He paused and looked at her. 'Listen, let's have a drink.'
'No, thanks.'
'What's the matter? Don't you drink?'
'I don't want any. Where's Eddie?'
Sy picked up a bottle and drank from it. 'You know what your trouble is?' he asked her. 'You worry too much. You don't know how to live. Come on, have a drink.'
'Oh, leave me alone,' she said. 'I don't want a drink.'
'Okay,' Sy said. 'Stand here and worry if that's what you want to do. I can think of better ways of killing time.' He walked closer to her, his eyes on her sweater. 'Eddie ought to buy you some new clothes. A girl like you needs nice things, not this old sweater.'
'Thanks,' Kathy said dryly.
'Know what I think?' Sy went on. 'You're wasting your time with a punk like Eddie. A pretty little thing like you needs someone who knows a bit about the world, someone who -'
'Shut up, Sy,' she said.
'Aren't you hoping the cops will catch Eddie? You never wanted to do this job, did you? All you do is worry about whether the kid's okay, whether we're going to hurt him.'
'Shut up, shut up!'
Sy looked at Jeff. 'You're the lucky one, kid,' he said. 'The lady really cares about you. And she cares about Eddie. But not old Sy, that's for sure.' He raised the bottle. 'I'm drinking to you, kid,' he said. 'How about that, you little bastard?'
Jeff said nothing. He was trembling from cold and fear.
'Answer me,' Sy said. 'Ain't you got no manners, boy? Come on, talk. The cops are out there looking for me all over the roads because of you. I want to know what you think about that.'
'I … I don't know,' Jeff said.
'You don't know? A smart little bastard like you must have some ideas. Do you want me to go to the electric chair? Is that what you want?'
'Stop it, Sy!' Kathy said. 'Leave the boy alone.'
'Come on, kid, yes or no? Do you want me to get the electric chair?'
'Yes. I mean…'
'What? You little bastard!'
'Sy, you're frightening the boy to death!'
Suddenly, Jeff rushed to Kathy and threw his arms around her. He buried his head in her sweater.
'Get your hands off her!' Sy shouted.
Kathy pulled the boy closer. 'That's enough, Sy.'
'What the hell are you saying? No woman tells me what I can do!'
He pulled Jeff roughly from her, throwing the boy across the room. 'There!' he said. 'How about that?'
Kathy hit him, as hard as she could, across the face.
Slowly, Sy took out his knife. 'Okay, baby,' he said. 'You're finally ready to play.'
'Sy, don't …'
'Don't what, baby? Don't worry. I won't cut you.' Carefully, he ran the knife up her body, tearing the sweater to pieces.
Kathy moved her hands to try to cover herself.
Sy laughed. 'Get your hands out of the way. I'd hate like hell to hurt you. Now, let's see …'
The boy seemed to come from nowhere. He landed on Sy's back like a wild cat, hitting, kicking, pulling Sy's hair. Surprised, Sy turned, tore the boy off him and threw him to the floor. Kathy was at the door, trying to unlock it. Sy caught her by the arm and pulled her to him. 'Maybe you'd better take it easy, baby,' he said. 'Maybe you'll like it better that -'
There was a knock at the door. 'Eddie,' Kathy whispered.
Sy let go of her immediately. 'Put your coat on,' he said. 'Hurry.'
Quickly, she obeyed him.
'One word of this to Eddie,' Sy said, 'and the kid is dead.'
Sy sat down next to the boy. 'Open the door,' he said to Kathy.
'Welcome home,' Sy said as Eddie came into the house. 'Did you get the milk?'
'Yeah.' Seeing the look on Kathy's face, Eddie asked, 'What's the matter here?'
'Nothing,' Kathy said.
'Kathy and I just had a little difference of opinion,' Sy said. 'I got a bit excited, I guess. I'm sorry, Eddie.'
'What was it about? Why are you wearing your coat?' Eddie asked his wife.
'It got a bit cold in here. Are you okay? Were there any police about?'
'I didn't see a single cop,' Eddie said. 'Listen, this is no time for fighting among ourselves.'
'I said I was sorry,' Sy said. 'Get the magic box working,
Eddie. I want to know what the cops are doing.'
'I'll make you some hot chocolate,' Kathy said to Jeff.
The radio suddenly came to life.
'… car used in the Jeff Reynolds kidnapping . . . grey Ford, five years old, number possibly RN 6210…'
'They know the car!' Eddie shouted. 'We changed the number plate, but they still know it! How can we use it now!'
'Wait,' Sy said. 'Calm down, Eddie. I'll be driving the car, not you. Listen. You said you didn't see any cops when you went to the store. Okay. We're going to use this radio to find out exactly where they are.' He looked at his watch. 'We've got half an hour. Let's hope that the cops send a lot of messages in that time. We can't lose that money now! That five hundred grand has got to be ours!'
مشارکت کنندگان در این صفحه
تا کنون فردی در بازسازی این صفحه مشارکت نداشته است.
🖊 شما نیز می‌توانید برای مشارکت در ترجمه‌ی این صفحه یا اصلاح متن انگلیسی، به این لینک مراجعه بفرمایید.