سرفصل های مهم
فصل 03
توضیح مختصر
زمان مطالعه

14 دقیقه

سطح

متوسط
دانلود اپلیکیشن «زیبوک»
این فصل را می‌توانید به بهترین شکل و با امکانات عالی در اپلیکیشن «زیبوک» بخوانید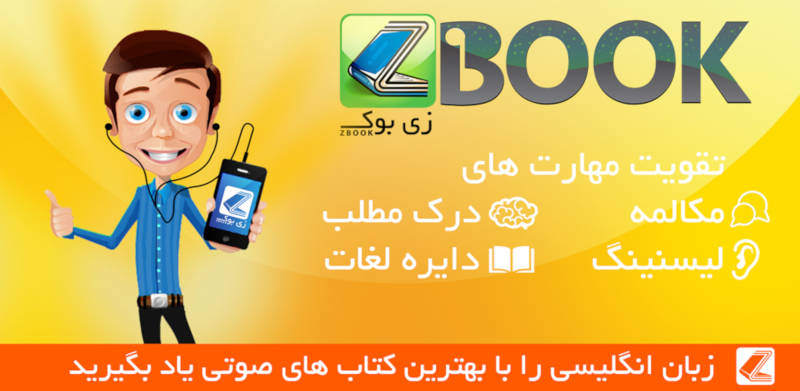 متن انگلیسی فصل
CHAPTER THREE
'Jump down and attack! Take him by surprise!'
Diane King was not what Hollywood calls a beautiful woman. She was, however, an attractive woman. In fact, Diane King was an extremely attractive woman.
She stood there in her luxurious house, a woman of thirty- two, wearing narrow black trousers and a white shirt. She had a towel around her shoulders, and a silver streak in her black hair. Again she asked Pete Cameron, 'What did they do to Doug?'
'Nothing,' Cameron said. 'What did you do to your hair?'
'Oh, it was Liz's idea,' Diane said. 'What was all the shouting about?'
'Is Liz still here?' Cameron asked, with interest in his voice.
'Yes, she's still here. I hate these meetings! Why did Doug rush upstairs past me? He didn't even see me!'
'He saw me,' a voice said, and Liz Bellew came into the room. Diane King was not beautiful. Liz Bellew was. She had blonde hair, blue eyes and a full mouth. Even dressed simply in a skirt and sweater, she looked like a million dollars. On her left hand she wore an enormous diamond ring.
'No man runs past me without saying hello,' she said.
'So hello, Liz,' Cameron said. 'What have you done to Diane?'
'You mean her hair. Isn't it wonderful?'
'I don't like it. I think she's pretty enough without it.'
'I'll wait and see if Doug likes it,' Diane said. 'Where is Doug? What's he doing up there?'
'He's only making a phone call,' Liz said.
'Is he in trouble, Pete? That look on his face …'
'Don't you know that look?' Liz said. 'My Harold wears it all the time. It means he's about to murder someone.'
'Murder!' Diane said. 'Pete, what happened?'
'Nothing. They offered Doug a deal, and he turned them down.'
'My Harold would have kicked them out of the house,' Liz said.
'That's just what Doug did.'
'Then prepare yourself for a murder, Diane,' Liz said.
'I'm always prepared,' Diane said, with a troubled look in her green eyes, 'but they seem to happen so often these days.'
'Well, Diane,' Cameron said. 'That's business. Dog eat dog.'
'Anyway,' Liz said, 'murder can be fun. Lie back and enjoy it.' She smiled at Cameron, and he smiled back at her. The two had been secret lovers for years. Surprisingly, perhaps, this had never stopped Liz from loving her highly successful husband, Harold, with all her heart, or Pete Cameron from spending most of his time thinking about work.
Diane poured herself a drink. 'Is Doug planning something?' she asked Cameron.
'Yes, I think so.'
'I thought he might -'
'Might what?' Doug King asked, as he came into the room.
'Did you make your phone call, tycoon?' Liz asked.
'I couldn't get through.' He kissed Diane, then looked at her and said, 'Honey, you've got egg in your hair!'
'Sometimes I wonder why we bother,' Liz said, annoyed.
'Don't you like it, Doug?' Diane asked.
King spoke carefully. 'It's okay, I guess.'
'Okay?' Liz said. 'You'll have to do better than okay, Doug!' She looked at her watch. 'I must go. I promised my tycoon I'd be back at four.'
'You're late already,' Cameron said. 'Have a drink before you go. One for the road.'
'I really shouldn't,' Liz said. 'You'll have to persuade me.'
'I'll persuade you all right. I know what you like.'
Their eyes met. Fortunately, at that moment the telephone rang, and Diane picked up the receiver. 'Hello?' she said. Then she handed it to Doug. 'It's your call from Boston.'
Cameron looked up from the drinks he was mixing. 'Boston?' he said.
'Is that you, Hanley?' Doug asked. 'How's it all going?'
'It's going fine, Doug. We're getting there,' said the voice in Boston.
'Listen, we've got to act fast, get the deal all tied up today.'
'Today! He wants to keep five per cent of the stock, Doug. I'm doing my best, but I don't think -'
'I need that five per cent as much as I need the rest, Hanley,' Doug said. 'I don't care how you do it, but get that deal for me today!'
'Well, I'll try, Doug, but -'
'Don't just try, Hanley. Succeed. I'll be waiting for your call.'
He put the phone down and turned to Cameron. 'Pete, you're going to Boston.'
'I am?' Cameron said, handing Liz her drink.
'Lucky boy!' she said. 'I just love the shops in Boston.'
'You're going to Boston with a big fat cheque,' King said. 'You're going to help me make the biggest deal of my life!'
'What's it all about, Doug?'
'I'll tell you later,' King said. 'Not yet. Telephone the airport and see when the next flight leaves. Use the phone upstairs. I want to keep this one free for Hanley to phone back.'
Cameron smiled at Liz as he left the room.
King clapped his hands together sharply. 'Oh boy!' he said. 'Are those guys going to get a big surprise! Trying to involve me in their rotten little plan! Can you believe it, Diane?'
'Excuse me, Mr King,' a voice said.
The man who had come into the room was only thirty-five, but he looked older. He was Charles Reynolds, the Kings' chauffeur. Looking at him, you felt that there was something weak about the man, and also something terribly sad. It was not a surprise to learn that his wife had died, leaving him to bring up his young son alone.
'What is it, Reynolds?' King asked, a little impatiently. He was fond of Reynolds, but not of the man's weakness.
'I only wanted to know, sir… is my son… is Jeff here, sir?'
'That's a question for Mrs King,' King said.
'He's upstairs, playing with Bobby,' Diane said.
'Oh fine. I hope I'm not bothering you, but it's getting a bit cold. If they go outside, I think he'll need a coat.'
'Don't worry, Reynolds,' Diane said. 'I've already given Jeff one of Bobby's sweaters.'
'Oh, thank you, ma'am. I never seem to be able to decide -'
'You'll probably be driving Mr Cameron to the airport later,' King interrupted.
'Yes, sir. When will we be leaving, sir?'
With a loud scream, Bobby King, wearing a blue sweater, rushed down the stairs and burst into the room, closely followed by Jeff Reynolds, who was wearing a red sweater. Both were eight years old, both blond, and at first sight they could have been mistaken for brothers. Taking no notice of the adults, they ran towards the door.
'Hey!' King shouted to his son. 'Stop there!'
'What is it, Dad?'
'Where are you going?'
'Outside to play. Let us go! We're in a hurry!'
'Why? What are you playing?'
'We're playing cowboys and Indians, Mr King,' Jeff said. 'We take turns. The Indian has to hide in the woods, and then the cowboy has to find him.'
'Don't go too far from the house, Bobby,' Diane said.
'I won't, Mom.'
'Who's the Indian now?' King asked.
'I am!' shouted Jeff.
'Quiet, son,' Reynolds said, 'and take good care of that nice sweater Mrs King lent you.'
'Oh, sure,' Jeff said. 'He won't catch me, Dad, don't worry.'
'Oh, won't he?' King interrupted. 'You'd better catch him, Bobby, if you're a true son of mine! What's your plan, boy?'
'Plan, Dad? Just chase him and catch him, that's all.'
'Never chase the other man, son,' King said. 'I can see you need help.'
'Oh Doug, just let them go and play before it gets dark,' Diane said.
'I will,' King said, smiling, 'but first the boy needs some professional advice.' He whispered to Bobby, 'Climb a tree and watch him. When you know what he's going to do, jump down and attack! Take him by surprise!'
'We're not allowed to climb trees in this game,' Bobby said. 'Do anything you like, son, as long as you play to win.'
'Doug, what are you saying to the boy?' Diane said. 'Only the facts of life.' Liz answered. 'Why don't I get any help, Dad?' Jeff asked his father. 'Well,' Reynolds said hesitantly, 'you could hide behind a rock and keep still. Then he won't be able to find you.'
'If you don't move, there's no game,' King said. 'What's the point of playing?'
'Just go and play the way you want to, boys,' Diane said coldly. 'Go on now, have fun.'
With a shout, the two boys rushed out of the house.
'A madhouse, just like my own home,' Liz said.
'I'll have the car ready when Mr Cameron needs it, sir,' Reynolds said.
When he had gone, Diane said, 'You shouldn't have told Bobby that, Doug. What do you want him to grow up to be? A wild animal?'
'Mmmm, yes,' King said. 'Just like his mother, with sharp teeth, and -'
'Doug, I'm serious!'
'So is he,' said Liz. 'He's trying to make love to you, Diane.'
'I'm sorry you think this is a joke,' Diane said. 'I don't think it's so funny. All this jumping on people and taking them by surprise. It's just what you do in business. It's what you're doing with this Boston thing. You're getting so hard, Doug, so merciless to other people.'
King laughed. 'Me? Merciless? Am I hard and merciless, Liz?'
'Of course not. You're a darling.'
'Just because I get things done, Diane, you call me hard. Honey, there are people who sit and people who do, and if I hadn't been a doer all these years, you wouldn't be in this house, and driving that car, and wearing that -'
'He's right, Diane,' Liz said, waving the hand with the diamond on it.
'Of course I am. I just need to make my wife understand -'
'I'm sure you know just how to do that,' Liz said. 'Have fun.'
When she had left, there was silence for a moment. Then King said softly, 'Diane?'
'What?'
'I'm sitting in a tree, looking down at you, and I'm warning you … I'm getting ready to …jump down and attack you!'
He took her suddenly in his arms. 'Let me go!' she said. 'If you think you can…' Then he kissed her.
'You're beautiful, Diane, did you know that? Especially with that new silver streak in your hair.'
'You should be ashamed of yourself.'
'I know.' He kissed her again. After a while, she pulled herself free. 'Pete's still here, Doug,' she said shyly.
'I'll send him to the airport early. Give me a minute. I just have to ring Hanley, then I'll get rid of Pete, and we'll be alone.'
He went to the phone and picked up the receiver. Somebody else was on the line, and he recognized the voice as Cameron's.
'… yes, George,' Cameron was saying, 'that's what I'm trying to tell you. Well, I thought you'd like to know …'
King pushed a button on the phone, putting him through to another line. 'Funny,' he said.
'What's the matter?' Diane asked.
'Pete's on the other line. I got the idea he was talking to King stopped and then said into the phone, 'Get me Oscar Hanley at the Hotel Stanhope in Boston. Okay, call me back.'
'How about a drink, Diane, before …'
The door burst open, and Bobby rushed in. 'I forgot my gun, Mom!' he shouted. 'I've got to get it! Jeff's already hiding in the woods! I've got to find a tree to climb, Dad!'
'Still ready to jump down and attack, Doug?' Diane said.
The man was hidden, waiting to attack. He was dying for a cigarette, but he could not have one. He watched the chauffeur cleaning the Cadillac. He looked at his watch. He looked at the sky. It would be dark soon. Good.
He wondered if Eddie was still with the car. He wondered if everything was okay at the house. He wondered if their plan would work. Then he began to worry, and he needed a cigarette more than ever.
'Easy now,' he told himself. 'Just take it easy.'
Then he saw the boy coming towards him through the woods. 'Hello, sonny,' he said.
It was getting dark in the city, that special October dark that smells of wood smoke and autumn leaves. It starts to get cold in October. People hurry home, wanting their dinner, wanting the companionship of their loved ones.
It will be dark soon.
It will be good to get home before it grows dark.
مشارکت کنندگان در این صفحه
تا کنون فردی در بازسازی این صفحه مشارکت نداشته است.
🖊 شما نیز می‌توانید برای مشارکت در ترجمه‌ی این صفحه یا اصلاح متن انگلیسی، به این لینک مراجعه بفرمایید.