سرفصل های مهم
فصل 08
توضیح مختصر
زمان مطالعه

9 دقیقه

سطح

ساده
دانلود اپلیکیشن «زیبوک»
این فصل را می‌توانید به بهترین شکل و با امکانات عالی در اپلیکیشن «زیبوک» بخوانید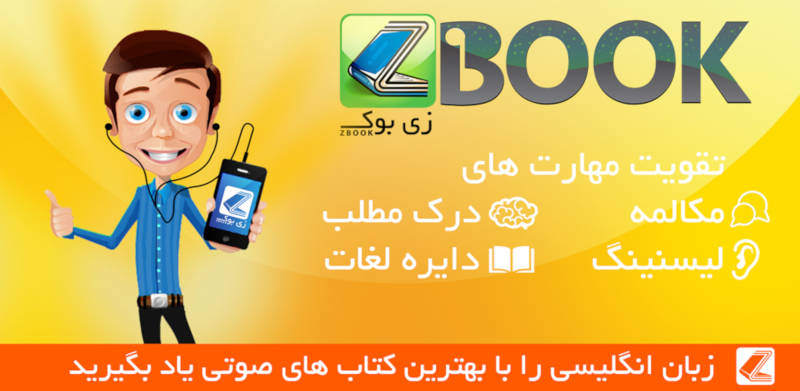 متن انگلیسی فصل
CHAPTER EIGHT
'I'm taking you out of here'
Jeff Reynolds turned over in his sleep, and the blanket which covered him fell free of his shoulder. Kathy Folsom went to the bed and covered him again. Eddie Folsom lit a cigarette. In the bathroom, Sy was singing at the top of his voice.
Eddie was listening to police calls on the radio he had built.
'Sy,' he called, 'Sy, did you hear that?'
Sy, dressed only in his trousers, came out of the bathroom, where he was shaving. 'What's the matter?' he asked.
'The police are blocking all the roads! They're stopping every car! How can we use the car tomorrow?'
'What are you getting so excited for?' Sy said. 'I'll be driving, right? In an ordinary old car, right? We've changed the number plates. Nobody will know it's a stolen car. If the cops stop me, I'll tell them I'm on my way to work.'
'What about after we get the money?' Eddie said. 'How are we going to leave? They'll still be watching.'
'We won't have the kid with us,' Sy said. 'There's nothing to worry about. Let me finish shaving, will you?'
When he had closed the bathroom door, Kathy said, 'Eddie, what will happen to the boy after Sy gets the money?'
'We'll leave him here. We'll call King to tell him where the boy is.'
'That sounds so dangerous, Eddie. Oh, Eddie, let's get out of here now, before it's too late!'
'Stop worrying, honey,' Eddie said. 'You've got to believe what Sy says, Kathy. He's been a good friend to me.'
'A good friend!' Kathy said. 'I think he wants to kill the boy, Eddie.'
'Aw, come on, Kathy! Sy doesn't want to kill anyone! All he wants is his share of the money.'
'What about you?' she asked. 'What do you want, Eddie?'
'The same thing. The money.'
'And what are you willing to do to get that money?'
'What the hell are you talking about?' Eddie said angrily. He looked around for another cigarette, found an empty packet and called to Sy, 'Got any cigarettes, Sy?'
'In the car!' Sy shouted from the bathroom. 'Let a guy shave in peace, can't you?'
Eddie started to walk toward the door.
'Tell me, Eddie,' Kathy asked again. 'What will you do to get that money? Is kidnapping okay? Then why not murder? Will you stop at murder, Eddie?'
'This is crazy, Kathy.'
'Sy is planning to kill that boy,' she said, 'and I have to know what you think.'
'Can't you just leave me alone?'
'No, Eddie. I have to know.'
'All right, all right,' Eddie said. 'Look Kathy, I want to have something … be something … you know? I want to go to Mexico, I want to have money, a lot of money. I never had anything, Kathy. I … I don't want to be poor, to be dirt, anymore, okay?'
'Okay, but …'
'Honey, don't ask me any more questions. Don't ask me why I'm doing this. It's the only thing I can do.'
'It isn't, Eddie,' she said. 'We could leave now. We could leave the boy somewhere, and go to Mexico, just the two of us.'
'I … I don't know,' he said. 'I need a cigarette, Kathy.'
'Eddie, tell me.'
'Leave me alone!' he shouted. 'I'm getting out of here!'
'Where are you going?'
'To the car for those cigarettes, and … and then I'm going for a walk.'
'I'll go with you.'
'I don't want you with me! Leave me alone!'
The door closed, leaving her alone with the sleeping child. In the bathroom, Sy began singing again. Kathy looked at the bathroom door, then at the boy. She had decided what she must do.
Quickly, she touched Jeff on the shoulder and whispered, 'Jeff! Wake up, Jeff!'
He sat up immediately. 'What is it?' he said. 'What? What?'
'Quiet!' she whispered. 'Listen to me, and do what I tell you to do. I'm taking you away from here.'
'You're taking me home?' Jeff said excitedly.
'Keep your voice down!' They could hear Sy singing, and the sound of running water. 'I can't take you home, but I can take you out of here. I'll have to leave you somewhere. Someone will find you. You'll get home. But you have to help me. We have to move fast. Do you understand?'
'Yes,' Jeff whispered. 'Are … are they going to kill me?'
'I don't know. We won't give them the chance.'
'Is Eddie your husband?'
'Yes.'
'He's not so smart,' Jeff said, 'but I don't think he would hurt me.'
Kathy was silent.
'You're pretty,' Jeff said.
'Thank you. Now come on. Put that sweater on. It's very cold outside.' She pulled the sweater over his head. 'When we get to the road, we start running,' she said. 'Do you understand?'
'Yes. I'm a good runner.'
She put on her coat and led him silently towards the door. Slowly, she turned the handle.
'Wait!' Jeff said. 'I want my gun!' He broke away from her and rushed back into the room. The gun was on a table. As he picked it up, it sent a heavy ash-tray crashing to the ground. The two of them froze, unable to move.
The bathroom door opened. 'Well, well,' Sy said as he came out. 'Where do you think you're going? Where's Eddie?'
'He went to the car for cigarettes,' Kathy said.
'So you thought you'd run off with the boy, did you?' Sy said. He went to the door and locked it. 'Nice trick, honey! Now take off your coat.'
Kathy hesitated.
'Get it off before I tear it off you!' Sy shouted.
She threw the coat onto the bed. Sy walked up to her slowly, reaching into his pocket. Suddenly, she could see a knife in his hand. 'Listen to me, little lady,' he said, holding the knife up to her face. 'Try that again, and you're going to need a good doctor to put your face together again. Understand? And this little bastard will be dead meat.'
'I'm not afraid of you, Sy,' she said.
'No? You'd better start being nice to me, honey,' he said. 'Maybe I'll forget what you tried to do if you're real sweet to me.' Still holding the knife to her throat, he put his free hand on her shoulder. She tried to pull away from him.
'Hey, open the door!' Eddie called from outside.
Sy put the knife away and Kathy unlocked the door. Eddie came into the room.
'It's a great night,' he said. 'Cold but clear. You can see the stars.'
'That means the weather will be good tomorrow,' Sy said. 'Even the weather is on our side.' He looked at Kathy. 'Nothing can stop us now,' he said. 'We're all going to be rich.' He turned to Eddie. 'Your wife ain't too excited by this job, Eddie,' he said.
'Tell her about it. Tell her what a beautiful plan we've got.'
'Do we have to talk about it?' Eddie said. 'Let's just do it.'
'I want her to know how great it is. You see, Kathy, we're going to call King in the morning and tell him what to do, and the cops won't be able to stop us or find us. How does that sound, Kathy?'
'Very smart,' she said in a flat voice.
'Yeah,' Sy said. 'Very smart. Nobody will know where we are or what we're going to do, and all because of Eddie and his magic box.' He pointed to the radio equipment. 'Why do you think we took the trouble to rob all those different radio stores? To give Eddie something to play with?'
'I thought that you needed it to listen to police calls,' Kathy said, puzzled.
'Oh no,' Sy said. 'There's more to it than that. This isn't just a radio receiver. Look at those oscillators, that transmitter … We've got a big surprise for King and the cops too. Once King starts to do what we want, nobody will know what's happening except him and us. Once he leaves the house with the money …'
'If he leaves the house,' Kathy said. 'If he pays the ransom.'
'I'll tell you a secret, sweetheart,' Sy said. 'He'd better leave the house, and he'd better pay the ransom.' He looked at Jeff as he put his hand into his pocket and took out the knife. The boy's eyes were wide with terror.
'He'd better pay the ransom,' Sy said softly.
مشارکت کنندگان در این صفحه
تا کنون فردی در بازسازی این صفحه مشارکت نداشته است.
🖊 شما نیز می‌توانید برای مشارکت در ترجمه‌ی این صفحه یا اصلاح متن انگلیسی، به این لینک مراجعه بفرمایید.