سرفصل های مهم
فصل 15
توضیح مختصر
زمان مطالعه

11 دقیقه

سطح

ساده
دانلود اپلیکیشن «زیبوک»
این فصل را می‌توانید به بهترین شکل و با امکانات عالی در اپلیکیشن «زیبوک» بخوانید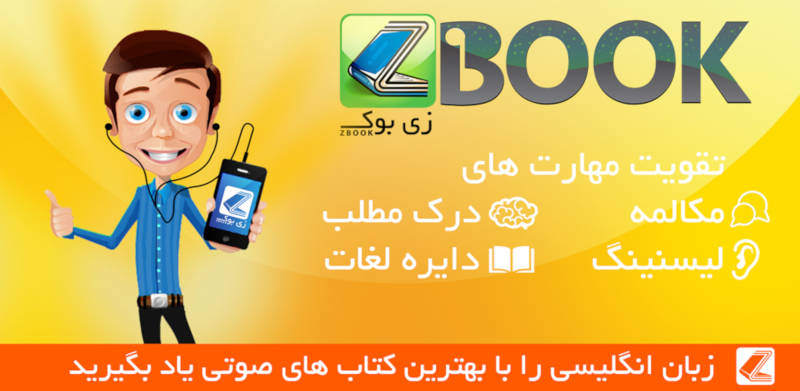 متن انگلیسی فصل
CHAPTER FIFTEEN
Dr Kemp's Visitor
Dr Kemp was writing in his study when he heard the shots. Crack, crack, crack, they came, one after the other.
'Hello!' said Dr Kemp to himself, putting his pen into his mouth again and listening. 'Who's letting off guns in Burdock? What are they doing now?'
He went to the south window, threw it up and, leaning out, stared down on the town. 'It looks like a crowd down by the Happy Cricketers,' he said to himself. Then his eyes wandered over the town to far away where the ships' lights shone. The moon in its first quarter hung over the hill to the west, and the stars were clear and bright.
Five minutes later, Dr Kemp pulled down the window again, and returned to his writing desk.
It must have been about an hour after this that the front-door bell rang. He sat listening. He heard the servant go to the door, and waited for the sound of her feet on the staircase, but she did not come.
'What was that about?' Dr Kemp asked himself.
He tried to go on with his work, failed, and went downstairs. He rang the bell and called to the servant as she appeared in the hall.
'Was that a letter?' he asked.
'Only the bell ringing, sir, and no one there,' she answered.
'I'm restless tonight,' he said to himself. He went back to his study.
Soon afterwards he was hard at work again, and his room was silent except for the sounds of the clock and his pen moving over the paper.
It was two o'clock before he had finished his work for the night. He rose and went upstairs to bed. When he had taken off his coat and shirt, he felt thirsty. He took a lamp and went down to the dining room in search of a drink.
Dr Kemp's scientific work had trained him to notice things quickly. As he crossed the hall, he saw a dark spot on the floor near the stairs. He went on upstairs, and then he asked himself what the dark spot on the floor might be. He went back to the hall, and, bending down, touched the spot. It looked and felt like drying blood.
He returned upstairs, looking around him and thinking about the blood spot. Then suddenly he saw something which made him stop. There was blood on the handle of his door.
He looked at his own hand. It was quite clean. Then he remembered that the door of his room had been open when he came down from his study, and that he had not touched the handle at all. He went straight into his bedroom, his face quite calm - perhaps a little more determined than usual… He looked at the bed. There was a pool of blood, and the sheet was torn. He had not noticed this when he had been in the room before. The other side of the bed looked as if someone had been lying on it.
Then he seemed to hear a low voice say, 'Help me! - Kemp!' But Dr Kemp did not believe in 'voices'.
He stood staring at the sheets. Was it really a voice? He looked around him again, and noticed nothing. But he clearly heard something move across the room. A strange feeling came over him. He closed the door of the room and came forward. Suddenly, with a shock, he saw a bloody bandage hanging in the air between him and the bed.
He stared at it in surprise. It was an empty bandage - a bandage properly tied, but quite empty. He would have moved forward to take hold of it, but a touch stopped him and a voice spoke quite close to him.
'Kemp!' said the Voice.
'Eh!' said Kemp, with his mouth open.
Said the Voice, 'I'm an invisible man.'
Kemp made no answer for a moment or two, but simply stared at the bandage. 'The Invisible Man?' he said at last.
'I'm an invisible man,' repeated the Voice.
'I thought it was a lie,' he said. 'Have you got a bandage on?' he asked.
'Yes,' said the Invisible Man.
'Oh!' said Kemp, and then, 'I say! But this is nonsense. It's some trick.' He stepped forward suddenly, stretched out his hand towards the bandage and met invisible fingers.
'Keep steady, Kemp, in God's name! I want help badly. Stop!' The hand seized his arm. He struck at it. 'Kemp!' cried the Voice. 'Kemp, keep still!'
A desire to free himself took hold of Kemp. But the hand held his shoulder, and he was suddenly pushed and fell backwards upon the bed. He opened his mouth to shout, and the corner of the sheet was pushed between his teeth. The Invisible Man held him down, but his arms were free, and he hit back fiercely.
'Listen to reason, will you?' said the Invisible Man. 'By heaven, you'll make me mad! Stop struggling and lie still! Lie still!'
Kemp struggled for another moment, and then lay still.
'Let me get up,' he said. 'I'll stay where I am. And let me sit quiet for a minute.'
He sat up and felt his neck.
'I'm just an ordinary man - a man you used to know - made invisible. Do you remember Griffin?'
'Griffin?' repeated Kemp.
'Griffin,' answered the Voice. 'A younger student than you.'
'What has this to do with Griffin?'
'I am Griffin.'
Kemp laughed. 'It's too much of a shock,' he said. 'But what devil's work can make a man invisible?'
'It's no devil's work. It's honest and simple enough.'
'It's terrible!' said Kemp. 'How on earth-?'
'I'm wounded and in pain, and tired… Great God! Kemp, you are a man. Keep calm. Give me some food and drink, and let me sit down here.'
Kemp stared at the bandage as it moved across the room, then saw a chair slide along the floor and come to rest near the bed. It made a noise, and the seat sank slightly. He rubbed his eyes and felt his neck again.
'This beats magic,' he said, and laughed stupidly.
'That's better. Thank heaven, you're becoming sensible!'
'Or silly,' said Kemp, and rubbed his eyes again.
'Give me something to drink. I'm nearly dead.'
'It didn't feel like that. Where are you? If I get up, shall I run into you? There! All right. A drink… Here. Where shall I give it you?'
Kemp felt the glass taken out of his hand. He let it go into the air. It came to rest just in front of the chair seat. He stared at it. 'This… I don't believe it… I must be mad.'
'Nonsense!' said the Voice. 'Listen to me. I'm hungry, and the night is cold to a man with no clothes on.'
'Food?' offered Kemp.
The glass emptied itself.
'Yes,' said the Invisible Man, putting it down. 'Can you give me something to wear?'
Kemp found some clothes. 'These?' he asked.
They were taken from him. They hung in the air, buttoned themselves and sat down in the chair.
'The maddest thing I've ever seen in my life,' said Kemp.
'Some food?'
Kemp went to the kitchen for some bread and some meat, returned and put them on a table in front of his guest.
'Never mind about a knife,' said the Invisible Man: and a piece of meat hung in the air and disappeared with a sound of eating.
'I always like to have clothes on when I eat,' said the Voice.
'Is your arm all right?'
'Not very painful.'
'It's all mad, as mad as can be.'
'Quite reasonable,' said the Invisible Man.
'But how's it done?' began Kemp. 'What were the shots?' he asked. 'How did the shooting begin?'
'There was a man - I tried to make him help me! - who tried to steal my money. And he has stolen it.'
'Is he invisible too?'
'No.'
'Well?'
'Can't I have some more to eat before I tell you all about it? I'm hungry - in pain. And you want me to tell stories!'
Kemp got up. 'You didn't do any shooting?' he asked.
'Not me,' said his visitor. 'Some fool fired, a man I'd never seen before. A lot of them got frightened. They all got frightened of me. I say - I want more to eat than this, Kemp.'
'I'll see whether there's anything more to eat downstairs,' said Kemp. 'Not much, I'm afraid.'
Kemp found some more food. And when his guest had eaten he told him to try to get some sleep.
Though the Invisible Man was wounded and tired, he refused to accept Kemp's word that no one would try to seize him. He examined the two windows of the bedroom, pulled up the blinds and opened the windows to see whether it was possible to get out that way, as Kemp had told him. Outside the night was very quiet and still, and the new moon was setting over the hill. Then he examined the key of the bedroom door. At last he was satisfied. He stood by the fireside and Kemp heard his breathing relax.
'I'm sorry,' said the Invisible Man, 'if I cannot tell you all that I've done tonight, but I'm so tired. It's foolish, no doubt. It's horrible! But, believe me, Kemp, in spite of your arguments, it's quite a possible thing. I've made a discovery. I intended to keep it secret. I can't. I must have someone to help me. And you… We can do such great things together… But tomorrow. Now, Kemp, I feel as though I must sleep or die.'
They said goodnight to each other, and Kemp stayed in his room, thinking. He picked up a newspaper and found that it was full of reports of the Invisible Man. As he read, he began to feel afraid of what his guest might do if he was allowed to stay free. He wrote a note and addressed it to 'Colonel Adye, Port Burdock'
مشارکت کنندگان در این صفحه
تا کنون فردی در بازسازی این صفحه مشارکت نداشته است.
🖊 شما نیز می‌توانید برای مشارکت در ترجمه‌ی این صفحه یا اصلاح متن انگلیسی، به این لینک مراجعه بفرمایید.