سرفصل های مهم
فصل 17
توضیح مختصر
زمان مطالعه

6 دقیقه

سطح

ساده
دانلود اپلیکیشن «زیبوک»
این فصل را می‌توانید به بهترین شکل و با امکانات عالی در اپلیکیشن «زیبوک» بخوانید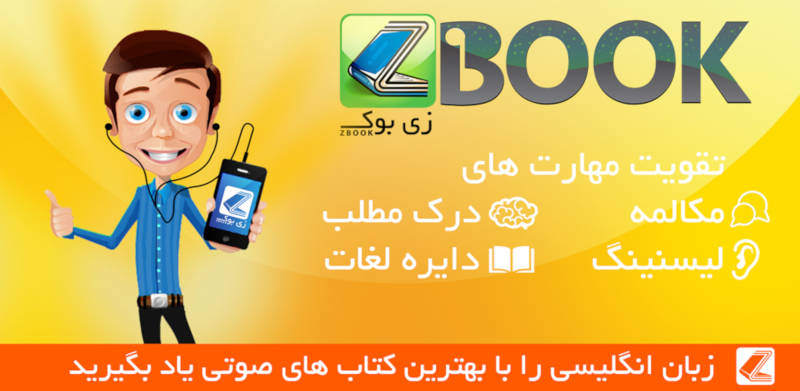 متن انگلیسی فصل
CHAPTER SEVENTEEN
The Experiment
For a moment Kemp sat in silence, staring at the back of the headless figure at the window. Then he rose, took the Invisible Man's arm and turned him away from the view.
'You're tired,' he said, 'and while I'm sitting down, you walk around. Have my chair.'
He got up and stood between Griffin and the nearest window.
For a time Griffin sat silently, and then he went on with his story.
'I'd already left the College,' he said, 'when that happened. It was last December. I had taken a room in London, in a big house in Great Portland Street.
'It was all like a dream, that short visit to my father in my old home. When I returned to my room it seemed like waking from a dream to reality. Here were the things I knew and loved. Here was the equipment; the experiments were arranged and waiting. And now there was hardly any difficulty left, beyond the planning of details.
'I will tell you, Kemp, sooner or later, all the complicated details. We need not talk about that now. For the most part, except for certain words I chose to remember, they are written in those books that that tramp has hidden, in a way that only I can understand. We must hunt him down.
'First I tried some white wool. It was the strangest thing in the world to see it lose its substance, like smoke, and disappear. I could hardly believe I had done it. I put my hand into the emptiness and there was the thing as solid as ever. I felt it, and threw it on the floor. I had a little trouble finding it again.
'And then I heard a noise behind me and, turning, saw a white cat, very dirty, outside the window. A thought came into my head. "Everything is ready for you," I said, and went to the window, opened it, and called softly. She came in. The poor creature was thirsty and I gave her some milk. After that she went smelling round the room, plainly with the idea of making herself at home. The invisible wool upset her a bit; you should have seen her attack it! But I made her comfortable on my bed.'
'And then you made the cat invisible?'
'Yes: it took four hours.'
'You don't mean to say there's an Invisible Cat in the world?' said Kemp.
'If it hasn't been killed,' said the Invisible Man. 'Why not?'
'Why not?' repeated Kemp. 'Go on.'
He was silent for a few minutes and then continued. 'My only clear thought,' he said, 'was that the thing had to be completed. And it had to be done soon, for I had little money left. After a time I ate some food and went to sleep in my clothes on my bed.
'I was woken by a loud knock at the door. It was the owner of my room. He said I had been hurting a cat in the night, he was sure. He wanted to know all about it. I told him there had been no cat in my room. Then the noise of my experiments could be heard all over the house, he said. That was true, certainly. He came into the room, asked me what I was doing, and said it had always been a respectable house. In the end I got angry, pushed him out and shut the door. He made some noise outside, but I didn't listen. After a time he went away.
'But I didn't know what he planned to do, nor even what he had the power to do. To move to new rooms would have meant I delay - I had twenty pounds left in the world, most of it in a bank. If he brought the police, my room might be searched. What could I do? Disappear! Of course. It was all done that evening and night.
'There was some pain at first. I felt sick. At times I cried out. I talked aloud to myself. But I did not give up. I shall never forget seeing my hands. They became white as white paper and then slowly, became like glass. And then - they had disappeared. At first I was weak as a little child, walking on legs I could not see.
'I slept during the morning, pulling a sheet over my eyes to shut out the light, and I was woken again by a knocking. My strength had returned. I sat up and listened and heard talking. Soon the knocking was repeated and voices called. To gain time I answered them. My window opened on to a roof. I stepped through it, closed it, stood outside and watched. The old man and his two sons came into the room.
'You may imagine their surprise at finding the room empty. One of the younger men rushed to the window at once, threw it open and stared out. His eyes and his thick-lipped, bearded face came close to my own. He looked right through me. So did the others. The old man went and looked under the bed.
'While they were all talking together, I came back into the room, slipped past them, and went down the stairs. In one room I found a box of matches, and when they had come down I returned to my own room and set fire to the papers, the bedcovers and the furniture.'
'You set the house on fire?'
'Set the house on fire! Yes. It was the only way to hide my tracks.'
For the next hour he went on with his story, and Kemp listened. It was the story of how the Invisible Man had got some clothes, how he lived by getting food and drink wherever he could, of the shelter he found and the beds he slept in, until he came to Iping.
مشارکت کنندگان در این صفحه
تا کنون فردی در بازسازی این صفحه مشارکت نداشته است.
🖊 شما نیز می‌توانید برای مشارکت در ترجمه‌ی این صفحه یا اصلاح متن انگلیسی، به این لینک مراجعه بفرمایید.