سرفصل های مهم
فصل 03
توضیح مختصر
زمان مطالعه

9 دقیقه

سطح

ساده
دانلود اپلیکیشن «زیبوک»
این فصل را می‌توانید به بهترین شکل و با امکانات عالی در اپلیکیشن «زیبوک» بخوانید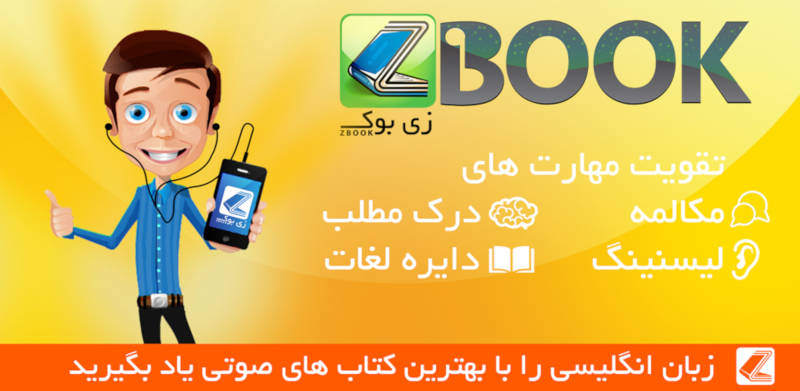 متن انگلیسی فصل
CHAPTER THREE
The Thousand and One Bottles
That was how, on the ninth day of February, the stranger came to Iping village. Next day his boxes arrived. There were two trunks, indeed, such as any man might have, but also there was a box of books - big, fat books, of which some were in handwriting you couldn't read - and 12 or more boxes and cases full of glass bottles, or so it seemed to Hall, as he pulled at the paper packing material. The stranger, covered up in hat, coat and gloves, came out impatiently to meet the carriage, while Hall was talking to Fearenside, the carrier, before helping to bring the boxes in. The stranger did not notice Fearenside's dog, who was smelling at Hall's legs.
'Come along with those boxes,' he said. 'I've been waiting long enough.' And he came down the steps, as if to pick up the smaller case.
As soon as Fearenside's dog caught sight of him, however, it began to growl, and when he ran down the steps it went straight for his hand. Hall cried out and jumped back, for he was not very brave with dogs, and Fearenside shouted, 'Lie down!' and reached for his whip.
They saw that the dog's teeth had missed the stranger's hand, heard a kick, saw the dog jump and bite the stranger's leg, and heard the sound of his trousers tearing. Then Fearenside's whip cut into his dog, who, crying with pain, ran under the wheels of the carriage. It was all done in a quick half minute. No one spoke, everyone shouted. The stranger looked at his torn glove and at his leg, then turned and ran up the steps into the inn. They heard him go across the passage and up the stairs to his bedroom.
'Come here, you!' said Fearenside to his dog, climbing off the carriage with his whip in his hand, while the dog watched him through the wheel. 'Come here!' he repeated. 'You'd better!'
Hall stood staring. 'He was bitten,' he said. 'I'd better go and see him.' And he went to find the stranger. He met his wife in the passage. 'The carrier's dog bit him,' he told her.
He went straight upstairs, pushed open the stranger's door and went in.
The blind was down and the room dark. He caught sight of a strange thing, a handless arm that seemed to be waving towards him, and a face of three large dark spots on white. Then he was struck in the chest and thrown out of the room, and the door was shut in his face and locked. All this happened so fast that it gave him no time to see anything clearly. A waving of shapes, a blow and a noise like a gun. There he stood in the dark little passage, wondering what he had seen.
After a few minutes he came back to the little group that had formed outside the inn. There was Fearenside telling the story all over again for the second time; there was Mrs Hall saying his dog had no right to bite her guests; there was Huxter, the shopkeeper from over the road, asking questions; Sandy Wadgers looking serious and women and children, all talking.
Mr Hall, staring at them from the steps and listening, found it hard to believe that he had seen anything very strange happen upstairs.
'He wants no help, he says,' he said in answer to his wife's question. 'We'd better take his luggage in.'
'He ought to have his leg looked at immediately,' said Mr Huxter.
'I'd shoot the dog, that's what I'd do,' said a lady in the group.
Suddenly the dog began growling again.
'Come along,' cried an angry voice in the doorway, and there stood the stranger, with his coat collar turned up and the edge of his hat bent down.
'The sooner you get those things in, the better I'll be pleased.' His trousers and gloves had been changed.
'Were you hurt, sir?' said Fearenside. 'I'm very sorry the dog-'
'Not at all,' said the stranger. 'It didn't even break the skin. Hurry up with those things.'
As soon as the first box was carried into the parlour, the stranger began to unpack it eagerly, and from it he brought out bottles - little fat bottles, small thin bottles, blue bottles, bottles with round bodies and thin necks, large green glass bottles, large white glass bottles, wine bottles, bottles, bottles, bottles - and put them in rows on the table under the window, round the floor, on the shelf - everywhere. Case after case was full of bottles; he emptied six of the cases and piled the packing material high on the floor and table.
As soon as the cases were empty, the stranger went to the window and set to work, not troubling in the least about the paper, the fire which had gone out, the box of books outside or the boxes and other things that had gone upstairs.
When Mrs Hall took his dinner in to him, he did not hear her until she had cleared away most of the paper and had put the food on the table.
Then he half turned his head, and turned it away again. But she saw he had taken off his glasses; they were beside him on the table, and he seemed to her to have no eyes. He put on his glasses again, and then turned and faced her. She was about to complain about the paper on the floor, but he spoke first.
'I wish you wouldn't come in without knocking,' he said, angrily as usual.
'I knocked, but-'
'But in my work I cannot have any - I must ask you-'
'Certainly, sir. You can turn the key if you want to, you know. Any time.'
'A very good idea,' said the stranger.
'This paper, sir. If I might say-'
'Don't. If the paper is a problem, put it on the bill.'
He was so strange, standing there, with his bottles and his bad temper, that Mrs Hall was quite afraid. But she was a strong-minded woman. 'Then I should like to know, sir, what you consider -'
'A shilling - put a shilling on my bill. Surely a shilling's enough?'
'Very well,' said Mrs Hall, taking up the tablecloth and beginning to spread it over the table.
'If you're satisfied, of course-'
He turned his back on her and sat down.
All afternoon he worked with the door locked, and almost in silence. But once there was a noise of bottles ringing together, as though the table had been hit, and the crash of glass thrown down, and then came the sound of quick walking up and down the room. Fearing something was the matter, she went to the door and listened, not wanting to knock.
'I can't go on,' he was shouting; 'I can't go on! Three hundred thousand, four hundred thousand! It may take me all my life!… Patience! Patience, indeed!… Fool! Fool!'
There was a noise of boots on the brick floor of the bar, and Mrs Hall could not stay to hear any more. When she returned, the room was silent again except for the faint sound of his chair and now and then of a bottle. It was all over; the stranger had returned to his work.
Later, when she took in his tea, she saw broken glass in the corner of the room. She pointed at it.
'Put it on the bill,' he said. 'In God's name don't worry me! If there's damage done, put it on the bill.' And he went on with his writing.
'I'll tell you something,' said Fearenside. It was late in the afternoon, and they were in a little inn outside Iping.
'Well?' said Teddy Henfrey.
'This man you're speaking of, that my dog bit. Well - he's black. At least his legs are. I saw through the tear in his trousers and the tear in his glove. You'd have expected a sort of pink to show, wouldn't you? Well - there was just blackness. I tell you he's as black as my hat.'
'Good heavens!' said Henfrey. 'It's a very strange case indeed. Why, his nose is as pink as paint!'
'That's true,' said Fearenside. 'I know that. And I tell you what I'm thinking. That man's black here and white there - in pieces. And he daren't show it. He's a kind of half-breed. I've heard of such things before. And it's common with horses, as anyone can see.'
مشارکت کنندگان در این صفحه
تا کنون فردی در بازسازی این صفحه مشارکت نداشته است.
🖊 شما نیز می‌توانید برای مشارکت در ترجمه‌ی این صفحه یا اصلاح متن انگلیسی، به این لینک مراجعه بفرمایید.