سرفصل های مهم
فصل 07
توضیح مختصر
زمان مطالعه

12 دقیقه

سطح

ساده
دانلود اپلیکیشن «زیبوک»
این فصل را می‌توانید به بهترین شکل و با امکانات عالی در اپلیکیشن «زیبوک» بخوانید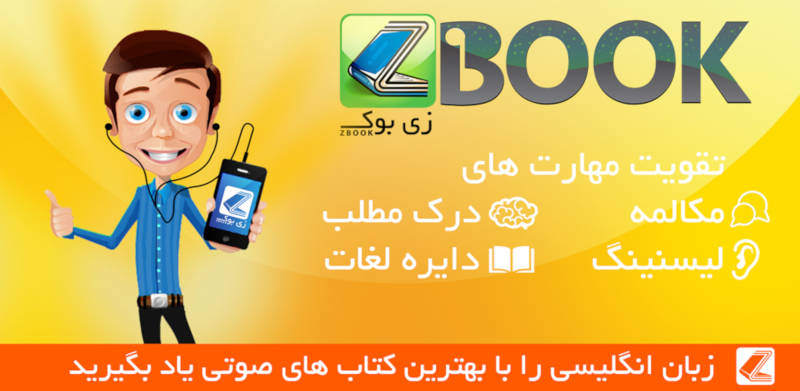 متن انگلیسی فصل
CHAPTER SEVEN
The Stranger Shows His Face
It was half past five when the stranger went into the little parlour of the Coach and Horses, and there he remained until nearly midday, with the blinds down and the door shut, and nobody went near him.
All that time he could have eaten nothing. Three times he rang his bell, the third time loud and long, but no one answered him. 'Telling us to go to the devil, indeed!' said Mrs Hall. Soon came the story of the robbery at the Vicarage, and that started them thinking. Hall went off with Wadgers to find Mr Shuckleforth, the lawyer, and take his advice. No one went upstairs, and no one knew what the stranger was doing. Now and then he walked rapidly up and down, and they heard him swearing, tearing paper, breaking bottles.
The little group grew bigger. Mrs Huxter came over; some young fellows joined them. There was a stream of unanswered questions. Young Archie Harker tried to look under the closed curtains. He could see nothing, but he was soon joined by other boys.
And inside in the darkness of the parlour, the stranger, hungry and afraid, hidden in his uncomfortable hot clothes, stared through his dark glasses at his paper, or shook his dirty little bottles or swore at the boys outside the windows. In the corner by the fireplace lay the pieces of several broken bottles, and the sharp smell of a strange gas filled the air.
At about midday he suddenly opened his parlour door and stood looking at the three or four people in the bar. 'Mrs Hall,' he said. Somebody went and called for her.
She soon appeared, a little short of breath, and so even more angry. Hall was still out. She had had time to think now, and had brought the stranger's unpaid bill.
'Why wasn't my breakfast laid?' he asked. 'Why haven't you prepared my meals and answered my bell? Do you think I can live without eating?'
'Why isn't my bill paid?' said Mrs Hall. 'That's what I want to know.'
'I told you three days ago I was expecting some money-'
'I told you three days ago I wasn't going to wait. You can't complain if your breakfast waits a bit, when my bill's been waiting for five days, can you?'
The stranger swore in answer.
'And I'd thank you, sir, if you'd keep your swearing to yourself sir,' said Mrs Hall.
'Look here, my good woman-' he began.
'Don't call me your good woman,' said Mrs Hall.
'I've told you my money hasn't come.'
'Money, indeed!' said Mrs Hall.
'Still, in my pocket-'
'You told me three days ago that you hadn't anything but a pound's worth of silver on you.'
'Well, I've found some more.'
'And where did you find that?' said Mrs Hall.
He stamped his foot. 'What do you mean?' he said.
'I mean where did you find it?' said Mrs Hall. 'And before I take any money, or get any breakfasts, or do any such things, you must tell me one or two things that I don't understand, and that nobody understands, and that everybody is very anxious to understand. I want to know what you have been doing to my chair upstairs, and I want to know why you went out of your bedroom and how you got in again. Those who stay here come in by the doors - that's the rule of this house, and you didn't do that, and what I want to know is how you did come in. And I want to know-'
Suddenly the stranger raised his gloved hands, stamped his toot, and said 'Stop!' so loudly that he silenced her at once.
'You don't understand,' he said, 'who I am or what I am. I'll show you. By heaven! I'll show you.' He put his open hand over his face and then took it away. His face became a black hole. Here,' he said. He stepped forward and handed Mrs Hall something which she, staring at his face, took without thinking. Then, when she saw what it was, she screamed loudly and dropped it. The nose - it was the stranger's nose, pink and shining! - rolled on the floor.
Then he removed his glasses, and everyone in the bar breathed deeply. He took off his hat, and tore at his beard and bandages.
It was worse than anything they had ever seen. Mrs Hall, open-mouthed with terror, ran to the door of the house.
Everyone began to move. They had expected burns, wounds, something ugly, but they saw - nothing! The bandages and false hair flew across the passage into the bar. Everyone fell over everyone else down the steps. For the man who stood there shouting was a man up to the shoulders, and then - nothing!
People down in the village heard shouts and saw the people rushing out of the inn. They saw Mrs Hall fall down, and Mr Henfrey jump, so as not to fall over her, and then they heard the frightful cries of Millie, who, running quickly from the kitchen at the noise, had come on the headless stranger from behind. Then her cries stopped suddenly.
Everyone in the village street, old and young, about forty or more of them, collected in a crowd around the inn door.
'What was he doing?'
'Ran at them with a knife.'
'I heard the girl.'
'No head, I tell you.'
'Nonsense.'
'Took off his bandages.'
Everyone spoke at once. Suddenly Mr Hall appeared, very red and determined, then Mr Bobby Jaffers, the village policeman and then the serious Mr Wadgers.
Mr Hall marched up the steps, walked straight to the door of the parlour and found it open.
'Policeman,' he said, 'do your duty.'
Jaffers marched in, Hall next, Wadgers last. They saw the headless figure facing them, with a half-eaten piece of bread in one gloved hand and a piece of cheese in the other.
'That's him,' said Hall.
'What the devil's this?' came in an angry voice from above the collar of the strange figure.
'Well, Mister,' said Jaffers, 'I've got to arrest you, head or no head.'
'Keep off!' said the stranger, jumping back.
He took off his glove and with it struck Jaffers in the face. In another moment Jaffers had seized him by the handless wrist, and caught his invisible throat. He got a hard kick that made him shout with pain, but he kept his hold. A chair stood in the way, and fell with a crash as they came down together.
'Get hold of his feet,' said Jaffers between his teeth to the other men.
When he tried to obey this order, Mr Hall received a great kick in the chest that finished him for a time; and Mr Wadgers, seeing that the headless stranger had rolled over and got on top of Jaffers, went backwards towards the door, and so fell against Mr Huxter and another man coming to help the policeman. Four bottles fell and broke on the floor, filling the room with a powerful smell.
'I give in,' said the stranger, though he had thrown Jaffers down; and in another moment he stood up, shaking, breathless. A strange thing, he looked, without head or hands. His voice seemed to come out of nothing. Jaffers also got up.
The stranger ran his arm down his coat, and the buttons to which his empty sleeve pointed became undone. Then he bent down and seemed to touch his shoes.
'Why!' said Huxter suddenly, 'That's not a man at all. It's just empty clothes. Look! You can see down his collar and his shirt. I could put my arm-'
He stretched out his hand; it seemed to meet something in the air, and he pulled it back with a sharp cry of surprise.
I wish you'd keep your fingers out of my eye,' shouted the voice in anger. 'The fact is, I'm all here - head, hands, legs, and all the rest of it, but it happens I'm invisible. But that's no reason why you should put your fingers in my eye, is it?'
The suit of clothes, now all unbuttoned, stood up.
Several other men had now come into the room, so that it was crowded.
'Invisible, eh?' said Huxter. 'Who ever heard of such a-'
'It's strange, perhaps, but it's not a crime. Why am I attacked by a policeman in this way?'
'Ah! That's different,' said Jaffers. 'I can't see you, but I have orders to arrest you, not because you can't be seen, but because a house has been robbed.'
'Well?'
'And it looks as if-'
'Nonsense,' said the Invisible Man.
'I hope so, sir. But I've got my orders.'
Suddenly the man sat down, and before anyone could think of stopping him, he had thrown off all his clothes - all except his shirt.
'Here, stop that,' said Jaffers suddenly. 'Hold him,' he cried. 'If he gets his shirt of-'
'Hold him,' shouted everyone, and there was a rush at the white shirt, which was now all that could be seen of the stranger.
The shirt sleeve struck a blow in Hall's face that sent him backward into old Toothsome, the gravedigger, and in another moment the shirt was lifted up, just like a shirt that is being pulled over a man's head. Jaffers tore at it but only helped to pull it off. He was struck in the mouth out of the air, and lifted his stick and hit Teddy Henfrey hard on the top of his head.
'Look out!' cried everybody, hitting everywhere at nothing. 'Hold him! Shut the door! Don't let him go! I've got something! Here he is!' Everybody was being hit at once, falling on one another. Sandy Wadgers opened the door and they fell out. The hitting went on. One man had a tooth broken, another a swollen ear. Jaffers was struck under the jaw. He caught at something hard that stood between him and Huxter. Then the whole mass of struggling, excited men fell out into the crowded hall.
The battle moved quickly to the house door. There were excited cries of 'Hold him!'
'Invisible!', and a young man, a stranger to the place, rushed in, caught something, missed his hold, and fell over another man's body. Halfway across the road a woman fainted as something pushed past her, a dog ran growling into Huxter's yard, and with that the Invisible Man was gone.
For a moment people stood, not knowing what to do. And then they ran, scattered as the wind scatters dead leaves.
But Jaffers lay quite still, face upward and knees bent.
مشارکت کنندگان در این صفحه
تا کنون فردی در بازسازی این صفحه مشارکت نداشته است.
🖊 شما نیز می‌توانید برای مشارکت در ترجمه‌ی این صفحه یا اصلاح متن انگلیسی، به این لینک مراجعه بفرمایید.