سرفصل های مهم
فصل 04
توضیح مختصر
زمان مطالعه

7 دقیقه

سطح

ساده
دانلود اپلیکیشن «زیبوک»
این فصل را می‌توانید به بهترین شکل و با امکانات عالی در اپلیکیشن «زیبوک» بخوانید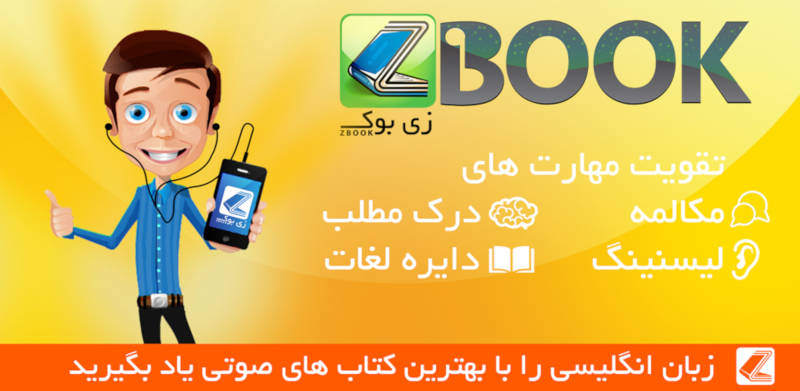 متن انگلیسی فصل
CHAPTER FOUR
Mr Cuss Talks to the Stranger
The stranger rarely left the inn by day, but in the evening he would go out, wrapped up to the eyes, whether the weather was cold or not, and he chose the loneliest paths. His glasses and bandaged face under his great black hat would appear suddenly out of the darkness to one or two workmen going home, and one night Teddy Henfrey, coming out of the Dog and Duck, was frightened by the stranger's white, round head (he was walking hat in hand) lit by the sudden light of the open inn door. It seemed doubtful whether the stranger hated boys more than they hated him, but there was certainly hatred enough on both sides.
Of course they talked about him in Iping, and were unable to decide what his business was. Mrs Hall said he 'discovered things', that he had had an accident, and that he did not like people to see the ugly marks on his body. Some said that he was a criminal hiding from the police, and others that he was part white and part black, and 'if he chose to show himself at fairs he would make a great deal of money'. A few thought that he was simply and harmlessly mad. And in the end some of the women began to think that he was a spirit or a magician.
No one liked him, for he was always angry and never friendly. They drew to one side as he passed down the village street, and when he had gone by young men would put their coat collars up and turn the edges of their hats down, and follow him for a joke.
Cuss, the doctor, was interested in the bandages and bottles. All through April and May he wanted to talk to the stranger, and at last he could bear it no longer and went to visit him. He was surprised to find that Mr Hall did not know his guest's name.
'He gave a name,' said Mrs Hall - this was untrue - 'but I didn't hear it properly.' She thought it seemed silly not to know the man's name.
Cuss could hear swearing inside the parlour. He knocked at the door and entered.
'Please forgive me for breaking in on you,' said Cuss, and then the door closed and shut out Mrs Hall.
She could hear the sound of voices for the next ten minutes, then a cry of surprise, a moving of feet, a chair being knocked over, a laugh, quick steps to the door, and Cuss appeared, his face white, his eyes staring over his shoulder. He left the door open behind him and, without looking at her, went across the hall and down the steps, and she heard his feet hurrying along the road. He carried his hat in his hand. She stood behind the bar, looking at the open door of the parlour. Then she heard the stranger laughing quietly, and his footsteps came across the room. She could not see his face from where she stood. The parlour door shut loudly, and the place was silent again.
Cuss went straight up the village to Bunting, the vicar.
'Am I mad?' Cuss began, as he entered the little study. 'Do I look like a madman?'
'What's happened?' asked the vicar.
'That man at the inn…'
'Well?'
'Give me something to drink,' said Cuss, and he sat down.
When his nerves had been steadied by a glass of wine he said, 'As I went in, he put his hands in his pockets and then he sat down in his chair. I told him I'd heard he took an interest in scientific things. He said, "Yes." I tried to talk to him. He got quite angry… Well, he told me that he had had a piece of paper. It was important, most important, most valuable. A list of… "Was it medicine?" I asked. "Why do you want to know?" was his answer. In any case, this paper was of great value. He had read it, put it down on the table and looked away. Then the wind had lifted it and blown it into the fire. He saw it go up the chimney. Just as he told me that, he lifted his arm. The sleeve was empty. I could see right up it. What can keep a sleeve up and open if there's nothing in it?
"How can you move an empty sleeve like that?" I asked.
"Empty sleeve?" he said.
"Yes," I said, "an empty sleeve."
"It's an empty sleeve, is it? You saw it was an empty sleeve?" He stood up. I stood up too. He came towards me in three very slow steps, and stood quite close.
"You said it was an empty sleeve?" he said.
"Certainly," I said.
Then very quietly he pulled his sleeve out of his pocket again, and raised his arm towards me, as though he would show it to me again. He did it very, very slowly. I looked at it, holding my breath. "Well?" I said, clearing my throat; "there's nothing in it."
'I was beginning to feel frightened. I could see right down it. He put it out straight towards me, slowly, slowly - just like that - until it was 6 inches from my face. Just imagine seeing an empty sleeve come at you like that! And then-'
'Well?'
'Something - it felt exactly like a finger and a thumb - pulled my nose.'
Bunting began to laugh.
'There wasn't anything there!' said Cuss, his voice rising to a shout at the "there". 'You may laugh if you like, but I tell you I was so shocked that I hit his sleeve hard and turned round and ran out of the room I left him-'
Cuss stopped. It was easy to see that he was afraid. He turned round in a helpless way, and took a second glass of wine. 'When I hit his sleeve,' he said, 'I tell you, it felt exactly like hitting an arm. And there wasn't an arm! There wasn't any arm at all!'
Mr Bunting thought it over. 'It's a very strange story,' he said. He looked very serious. 'It really is a very strange story indeed.'
مشارکت کنندگان در این صفحه
تا کنون فردی در بازسازی این صفحه مشارکت نداشته است.
🖊 شما نیز می‌توانید برای مشارکت در ترجمه‌ی این صفحه یا اصلاح متن انگلیسی، به این لینک مراجعه بفرمایید.